June 12th, 2014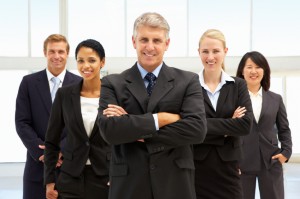 Looking for a new job provides you with the opportunity for a fresh start in many ways. You can choose a job based upon a location in which you know you will be happy. You can also search for jobs based on salary, lifetime earning potential, benefits, prestige, work experience and office culture. However, you may want to make the location of your job one of the priorities in your job search. If you choose a location in which you can happily live, work and play, you will be less likely to suffer from job burnout or dissatisfaction in the long run. Whether you are looking for a change of scenery or want to live in an area with a thriving economy, here are ten U.S. cities that should be on your list.
1. Dallas, Texas
Kiplinger ranks Dallas, Texas, as a top place for new graduates to live and work. The median salary for college grads is about $42,900 a year, and the average apartment rent is $799 a month. About 6.3 million people live in Dallas, and the unemployment rate in the area is only 6.3 percent.
2. Washington, D.C.
Washington D.C. is an excellent place for millenials to work, live and play. The city is thriving with job opportunities in the political and corporate worlds. The median salary for college graduates is about $46,100 a year. When you live in D.C., you won't have to worry about saving funds for an entertainment budget. Many attractions, such as national museums and the National Zoo, are free of cost.
3. Minneapolis, Minnesota
Minneapolis is quickly turning into a popular city for workers due to its low cost of living, low rent costs, smoke-free regulations, gorgeous parks and beautiful lakes. Individuals can enjoy living in a metropolitan city and also have access to natural settings on the weekend.
4. Denver, Colorado
The downtown area of Denver is a major attraction for workers. The city-wide bike sharing program can help you cut costs on transportation. Denver also has plenty of restaurants, shops, casinos and nightlife attractions for your time off. You also won't have a problem finding a great craft brew in the city, as Denver features many pubs and bars that have been instrumental in creating craft brews.
5. Boston, Massachusetts
Boston is known for being a center of business, finance, politics, shopping, theatre and great restaurants. The city is booming with job opportunities. With attractions like the Boston Marathon and major athletic events, you will always have something to do after work hours in Boston.
6. Anchorage, Alaska
Anchorage is becoming an attractive spot for job seekers due to its high median income of $47,600 and low rent costs. Alaska also does not feature a state income or sales tax. After work, you may enjoy activities like fishing, snowboarding and touring glaciers in the region.
7. Houston, Texas
A promising job market is a major attraction for those seeking a new career in Houston. Home values are also expected to increase in the upcoming years, and individuals can find homes for sale at competitive prices in Houston.
8. Ann Arbor, Michigan
Home to the University of Michigan, individuals can enjoy living in a city that is thriving with culture and things to do. New grads and job seekers can find high-paying jobs in this college town. University of Michigan is the largest employer in Ann Arbor. Free educational and entertainment events are consistently offered throughout the town.
9. Miami, Florida
Surrounded by gorgeous beaches, Miami is a great city for work and play. The city boasts a thriving economy and is also surrounded by other job-producing cities, such as West Palm Beach and Fort Lauderdale.
10. San Francisco, California
San Francisco is an attractive city for jobseekers due to its plentiful opportunities in the tech and finance industries.
As you look for the perfect city for work and play, you should consider what matters most to you. These top cities can give you a starting point for finding a job in a location where you will feel happy and satisfied.
Sources:
1. http://www.kiplinger.com/article/real-estate/T006-C000-S002-best-cities-to-live-work-and-play.html
2. http://www.huffingtonpost.com/2014/04/15/top-young-cities-millennials_n_5152929.html