August 20th, 2014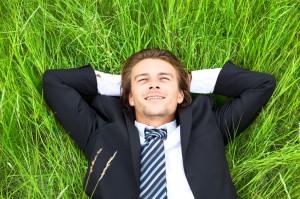 Working too much has the potential to give a person unnecessary anxiety and stress. If you never take time for yourself on the weekends, you run the risk of depression, weight gain, anxiety and even a heart attack. Many industries are beginning to recognize the importance of promoting work-free weekends. A recently published Slate article indicated that even the investment banking industry has instituted work-free weekends for employees due to the manner in which they promote a worker's health and productivity.
Promoting Productivity in the Office
Those who continuously work and fail to take time off of work are likely to suffer from burn out from their jobs. A two-day weekend gives a worker the chance to get away from his or her office responsibilities and recharge the batteries. After spending a weekend away from work, an employee can feel renewed and refreshed on Monday morning. An employee is able to focus on the task at hand and has increased levels of concentration.
Getting the Exercise You Need
The weekend gives many employees the opportunity to get in a good workout. During the week, some workers may find that it is nearly impossible to get to the gym. The weekend provides an employee with an uninterrupted period of time in which he or she can work out for hours at a time. Those who have to sit for extended periods of time may find that the weekend provides a welcome break from sedentary habits. Sitting for extended periods of time has been linked to serious health issues like heart attacks, death and cancer. Read the rest of this entry »