October 30th, 2014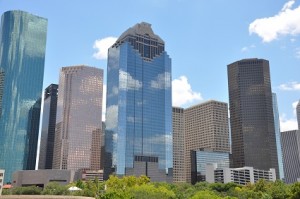 Since the discovery of oil in Houston, Texas in 1901, the city has relied on energy revenue for its growth and survival. That means that Houston followed the trends of energy prices, which took nose dives in the 1970's, 1980's and 2000's. But each time, Houston was able to bounce back and open up new areas of energy exploration and refining that have allowed the city to grow. As time has gone by, Houston has learned to diversify its economy and a new Houston is starting to emerge from under the shadow of the energy industry.
Major Industries in Houston
One of the industries that Houston has turned to for balancing out the energy sector is the chemical manufacturing industry. Today, the city of Houston and its associated industries produce almost 40 percent of all of the basic chemicals used by domestic and international industry. It is estimated that nearly 40,000 people in Houston area work in the chemical manufacturing and refining industry.
Along with energy and chemical manufacturing, Houston also relies heavily on the technology sector for jobs. The space exploration and engineering industry in Houston employs well over 17,000 people as scientists and engineers. The Houston economy benefits significantly from its abundance of high-paying jobs.
Key Economic Drivers in Houston
While Houston benefits greatly from advances in its energy and chemical industries, one of the prime economic drivers for the city's economy is its growth in the service industries. Nearly 16 percent of the Houston working population work in insurance sales, real estate and personal finance. This number continues to grow and so does the revenue generated by these industries. Read the rest of this entry »