July 13th, 2016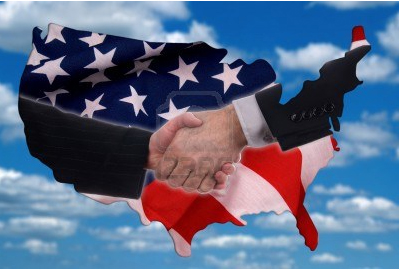 All over the United States, central business districts serve as a magnet for economic growth and employment. Below is an overview of the top 10 largest CBDs in the country.
1. New York City
New York City's CBD is the largest in the country and covers a large area in Midtown and downtown Manhattan. The city's CBD contains more than 500 million square feet of commercial real estate and several residential neighborhoods. According to the US Census Bureau, New York's CBD has a permanent population of approximately 1.6 million people. Key industries include finance, banking, retail, hospitality, tourism, and business services.
2. Chicago
Chicago's central business district (also known as The Loop) occupies an area of 1.58 square miles. The Loop is a densely populated area and has a total commercial real estate inventory of nearly 160 million square feet, which account for 45 percent of the city's total supply. More than 300,000 people work in the CBD, mainly in sectors like professional, scientific and technical services, finance and insurance, admin support, healthcare, and food services.
3. Los Angeles
Downtown Los Angeles is made up of 15 districts, although the business core lies between the Financial District, Historic Core, and Old Bank District. In recent years, the Bunker Hill area has also emerged as an important business destination within the city's CBD. There are more than 32 million square feet of commercial real estate in downtown Los Angeles, and population density remains relatively low at under 5,000 / square mile. Important industries include technology, media, creative, transportation, leisure and entertainment, and the arts.
4. Boston
Boston's CBD is one of the most important business hubs in the East Coast. Business density is particularly high in the Financial District, which is home to large banking, finance, and insurance corporations like Bank of America,PricewaterhouseCoopers, and Fidelity Investments. Boston's CBD is characterized by its large percentage of Class A commercial stock (nearly 70 per cent of the total according to 2015 data). Tech-related firms and businesses involved in healthcare, life sciences, and advanced manufacturing are key drivers of the Boston economy. Read the rest of this entry »