August 11th, 2016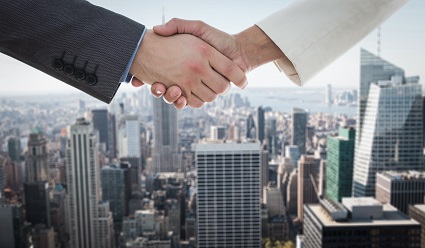 New York City's Central Business District is the largest of its kind in the United States and is one of the worlds most prosperous and resilient business hubs. Although there are several designated business districts in New York, the city's primary CBD refers to the area comprised of Midtown and downtown Manhattan.
The area has been an influential economic and financial center since the 19th century, mainly thanks to the presence of the New York Stock Exchange and other important financial institutions. Over the years, the CBD grew in size, population, and in the diversity of its industrial and commercial base. Nowadays, New York's CBD is home to approximately 1.6 million residents and is visited by up to 4 million people every day, including tourists, commuters, and residents. According to the city's Chamber of Commerce, the CBD is home to more than 310,000 registered businesses.
The CBD is well connected to the rest of the city via mass transit, as the area is served by 14 subway lines and more than 30 bus lines, which provide 24/7 access to the business heart of New York. The Staten Island ferry terminal is also located within the CBD's boundaries. Connections with nearby urban centers (such as New Jersey) are readily available via frequent PATH trains. The nearest airport is New York – LaGuardia, which is approximately 10 miles east of Times Square and 12 miles away from Wall Street.
Key industries and employers
According to statistical data published in a recent Demographia report, New York's CBD employs more than 22 per cent of the city's workforce (nearly 2 million people). This is by far the largest share of employment of all CBDs in the United States. The CBD also ranks first in terms of the number of Fortune 500 companies, as there are more than 50 such corporations in New York's CBD. Read the rest of this entry »