Expand search to view more listings in and around Birmingham.
See more offices in and around Birmingham.
Rent Birmingham Office Space
Offices.net offers you the opportunity to rent Birmingham office space set in prime locations. These serviced buildings provide a range of fully furnished private and open plan offices and coworking space, available for immediate occupation on either short term rental contracts or long term leases.
Both the temporary office space and leased office options are superbly situated downtown and in other prime business locations throughout the city. These Birmingham commercial real estate properties, business centers and parks offer an extensive range of services, facilities and amenities, many of which are included in your monthly rental costs.
Offices.net offers businesses of any size a simple, quick and affordable way to lease or rent office space in Birmingham, AL - including temporary rentals, shared office spaces, coworking and private offices. Most of the office buildings we list have facilities like manned receptions, fast high speed internet connectivity and telephones as well as easy access to public transit options and major road networks along with a good parking ratio. This can help remove the complicated process involved in setting up a conventional office, and let you focus on getting up and running. Whatever property type you are looking for, contact us for help in finding it.
How Much does Office Space Cost in Birmingham AL
Average asking rents are just over $19 / sq ft / year.
They can be higher in Midtown and the 280 Corridor where they average $21 / sq ft.
And lower in Vulcan - Oxmoor, where they are approximately 50 percent lower than in Birmingham City Center.
Vacancy rates are around 12 percent for Class A offices and 15 percent for Class B, and are set to decline even further.
Commercial Property: Birmingham AL Office Space Market
Market indicators suggest that Birmingham's local office market is in good shape. Demand for office space has been gaining momentum in the downtown area following the relocation of several major firms. This is the case of Infinity Property and Casualty, which in 2016 moved into the centrally located Birmingham News Building.
Outside of the CBD, other sub-markets in high demand include Midtown and the areas south of the CBD, including the Colonnade Center, the 280 corridor, Hoover-Riverchase, and Vulcan-Oxmoor.
More than 40 large corporations have their national or regional operations in Birmingham, AL. Demand for office space for lease is mainly coming from the fast-growing tech sector, which is slowly but steadily transforming office space in Birmingham city, as mid-sized offices are being renovated and vacant commercial and industrial premises are being turned into modern office floorspace. Moreover, many successful start-ups are outgrowing their premises and showing a preference for large open plan offices, even if they are not Class A space.
As for the most notable office buildings in the city, we can highlight the Wells Fargo Tower, which at 34 stories is Birmingham's tallest commercial building, as well as Regions-Habert Plaza, AT&T Tower, and the Regions Center building.
Birmingham's Business Environment and Economy
Birmingham's metropolitan area has a population that makes up approximately 25 percent of the state's total. Founded in the late 19th century, the city soon became an industrial hub relying on transportation-related activities and heavy industries. Time brought a diversification of the economy, which has turned Birmingham into one of the most important urban centers in the Deep South.
The main industries in the area are finance and banking. In fact, Birmingham has emerged as one of the major banking centers in the nation. Wachovia, BBVA Compass, and Regions Financial Corporation are headquartered in the city.
The insurance sector is also a major source of employment and income for the local population. Firms like Liberty National, Protective Life, Blue Cross, and Infinity Property and Casualty are based here. Overall, and according to the Birmingham Business Alliance, banking and insurance employ more than 40,000 people in the city.
Medical research and technology have been growing since the 1970s thanks to the presence of the University of Alabama, which is also the city's largest employer. Lastly, Birmingham is known for its increasingly important tech scene. Major employers include Health South (with nearly 40,000 employees) and Diagnostic Heath Corporation, one of the leading medical imaging firms in the USA.
Hiring and attracting talent is not an issue for most Birmingham-based employers. The most recent economic indicators situate unemployment levels below 5 percent, and it is expected that another 24,000 jobs will be created by 2020 in key industry sectors like finance, banking, transportation, and education.
Let Us Help You Find Office Space in Birmingham, Alabama
Each office available on this site has an individual page, which lists the features offered by each building. Features of these spaces for lease can include car parking, site security, business lounge facilities, air conditioning, and much more. Click any of the shared spaces or private offices to find out more information, and if anything you need isn't obvious please feel free to contact us and ask.
All you need to do is choose any of the well located Birmingham office properties for rent listed above. The flex space options, executive office suites and coworking spaces on Offices.net are located in prime Birmingham business districts, and are available for rent on competitive, flexible rental contracts as well as on conventional lease terms to suit your exact business requirements.
We also have executive office suites, serviced office space, and flexible office space for rent in other cities throughout Alabama. Get in touch and we will be happy to help you find the ideal serviced office for rent.
Office Space for Rent in Birmingham, Alabama
There are 7 office buildings and commercial real estate spaces available for rent in Birmingham including:
| | |
| --- | --- |
| Wells Fargo Center, 420 North 20th St | Coworking spaces, Serviced Offices, Virtual Office |
| 2100 SouthBridge Pkwy | Serviced Offices |
| 2820 Columbiana Rd, Vestavia Hills | Leased Spaces, Serviced Offices, Coworking spaces |
| One Perimeter Park South | Serviced Offices |
| 2700 Corporate Dr | Coworking spaces, Serviced Offices, Virtual Office |
| Chase Corporate Center, 2 Chase Corporate Dr | Serviced Offices |
| Eagle Point Office Park, 4000 Eagle Point Corporate Dr | Serviced Offices |
Offices.net is here to help
We also have executive office suites, serviced office space, and flexible office space for rent in other cities throughout Alabama. Get in touch and we will be happy to help you find the ideal serviced office for rent.
Featured Birmingham Business Locations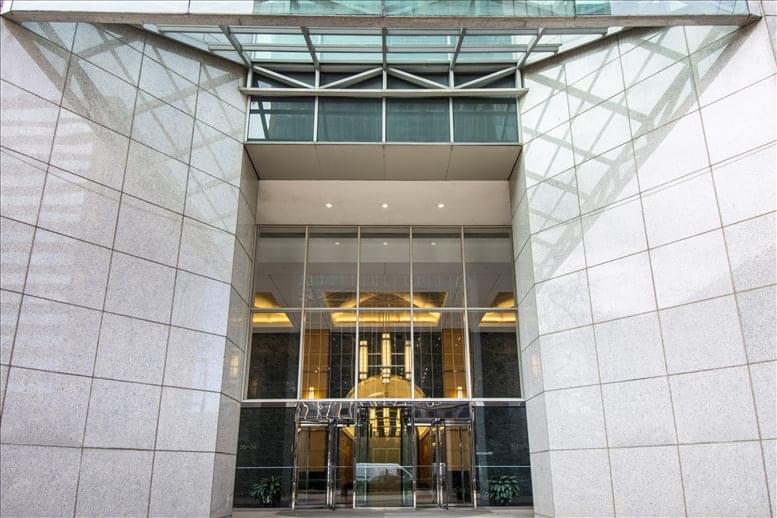 Wells Fargo Center
Birmingham Office Space
Located in downtown Birmingham in a 36-story building, the city's tallest and most iconic building. The furnished office space for rent in this class-A building includes broadband internet. Recently... Read More >>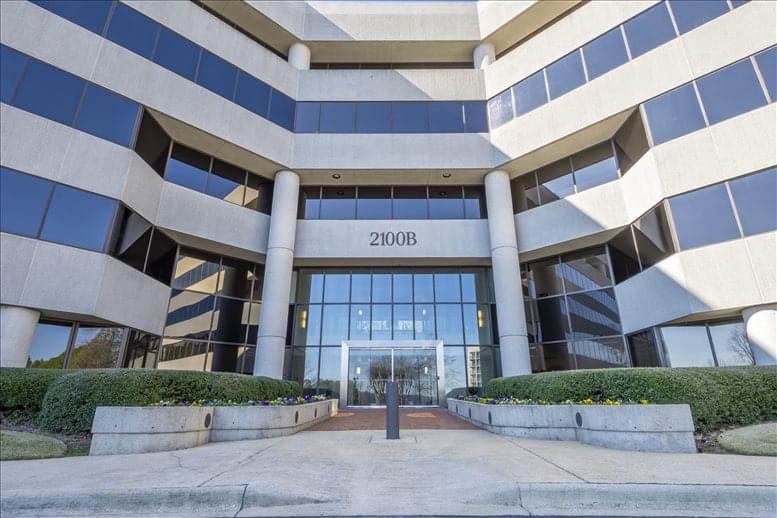 2100 SouthBridge Pkwy
Birmingham Office Space
Beautifully appointed office space available for rent in Birmingham offering 24-hour building access so you can work when it suits you. Office space includes broadband internet and heating and... Read More >>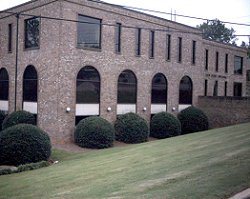 2820 Columbiana Rd
Birmingham Office Space
The center offers furnished, coworking and virtual office space in a building featuring state-of-the-art technology in a convenient Hoover location. Office space offers 24-hour access along with... Read More >>