Find your perfect office space
Professional office space, right where and when you need it.
Offices.net - the home of office rental online
Offices.net offers comprehensive listings of executive office suites, shared and coworking spaces, short term offices for rent and conventional commercial real estate for lease throughout the United States. With Offices.net you can find everything from Class A buildings offering executive suites to temporary workspace, from fully equipped turn-key small office rentals to creative and shared spaces.
Use the free search tools on Offices.net to choose the right location, find your perfect office and move in. It really is that simple!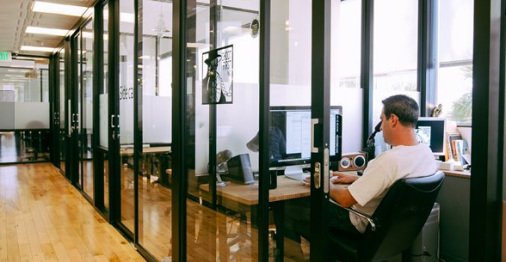 Flexible Workspace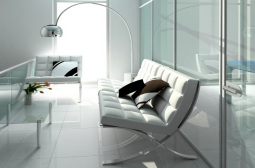 Executive Suites

Fully Serviced Office Space
Leased Space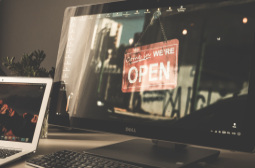 Managed Offices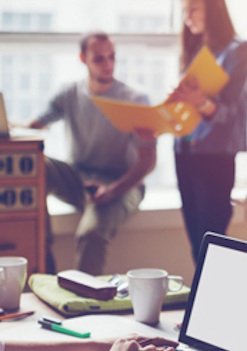 Private Offices
Popular office locations
Professional office space, right when and where you need it.
Offices.net offers companies and businesses of any size the simplest, fastest and easiest way to get office space in cities all across America.
How to find your perfect office with Offices.net
What can Offices.net do for you?
Offices.net offers comprehensive listings of office space for rent throughout the country. We have an extensive database of professional offices for rent in prime business districts, including downtown locations, in nearly every state. The types of space you'll find on our site include fully serviced workspace and traditional, unmanaged business space offered on both temporary office space and conventional lease agreements.
The executive suites and temporary office space we feature allow you to do business in key locations without being locked in to long term leases and expensive monthly overhead costs. The majority of the office buildings listed on Offices.net have manned receptions, internet and network wiring, telephones, furniture, equipment and facilities, removing all the distractions and time-consuming decisions involved in setting up a conventional office, and letting you focus on what you do best.
Offices.net offers companies of any size the simplest, fastest and easiest way to find and rent professional office space in cities all across America.
Our flexible office suites not only offer an easy-in, easy-out solution, they also provide the option of adding or reducing the amount of space rented at very short notice. This flexibility is ideal for start ups as well as for satellite offices in a new market, or businesses that are growing fast, as well as for those that are downsizing.
Whether you are looking for short term office space or the flexibility of being able to expand and contract operations as necessary, Offices.net is here to help. View the available office space on the site or give us a call to discuss your specific requirements.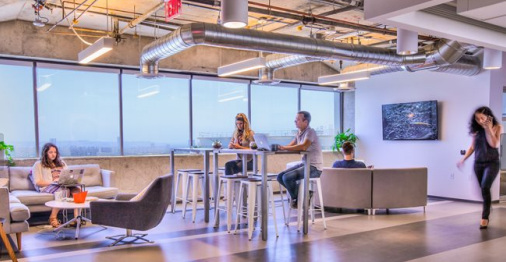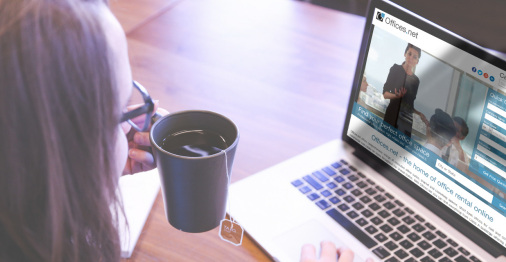 What type of office space do you need?
Short term office space rental Do you need space for a project or scouting team? Are you unsure how fast your business will grow or if market conditions might make it necessary to downsize quickly? Temporary space allows you to scale up or down as and when you need to, and it's perfect for project teams as you can typically rent month by month with very little notice required when you're ready to move on. This flexibility allows you to keep rental overheads under control.
Conventional leased space Established companies with fairly stable workspace requirements will often prefer traditional business space leasing. Arranging a long term lease agreement for office space gives businesses the opportunity to take the longer view, establish their presence and brand the space in a way that reflects their corporate image.
This type of commercial real estate is typically leased for 5 years or more, but 3 year leases are not uncommon. With a conventional lease, the tenant will be responsible for the office's upkeep, but in return you will get full control over space and greater scope to project their company's image.
Furnished office space for rent Sometimes referred to as "serviced office space", furnished space is workspace that is fully furnished and equipped with cabling, internet and telecoms. This approach to office space enables you to move in quickly, with minimal time required for set up and the shortest path to getting your company up and working. It also significantly reduces the costs that normally have to be borne when outfitting a workspace and, since you can usually just "plug and play", there is minimal disruption to your normal operations.
Executive office suites Also called "private offices", these suites are exactly that - private. Often having a single workstation, private offices might also have 2 or 3 desks with employees sharing the space. Suites are a more expensive solution due to the floor space required per workstation and as such are typically, but not always, reserved for management - thus the term "executive suites".
Executive office suites are often available in fully serviced, Class A commercial buildings on short term rental agreements from as little as 1 month up to 12 months, inclusive of the use of meeting and board rooms, receptionist and business support services.
Small office space for rent Are you looking for a private suite for 1 to four workstations? Small offices are an ideal solution as they provide enough space to meet your needs without inflating your overheads. Available in many of the buildings we feature, small offices on easy, flexible terms are an affordable option for small businesses and regional branches.
Shared offices Sometimes used as synonymous with coworking, shared offices can also refer to an office large enough to accommodate 2 or more small companies or start-ups. This differs from coworking spaces in that the later are typically large, open plan workspaces. Shared office space provides businesses with affordable business space as the cost is shared between tenants. It also offers an opportunity for collaboration and close networking. Shared offices can be rented on temporary, flexible terms or on conventional leases.
Coworking spaces For start-ups, entrepreneurs and small businesses that want a fully serviced and furnished workspace that is both cost effective and allows them to engage with other likeminded people, coworking is the way to go. With rental terms as short as a single day, this is the ultimate flexible, collaborative workspace option.
Creative office space Although not available in every city, there are places, such as Los Angeles, where creative workspaces are gaining in popularity. Typically occupied by creative and media agencies, tech companies and start-ups, creative spaces employ an open plan layout to encourage collaboration and communication between workers, both within a company and with those in any other companies that might share the same space.
Virtual solutions A wide variety of freelancers, entrepreneurs and small businesses take advantage of the benefits that come with using virtual office solutions. For those that need a business address but aren't ready to commit to leasing space, a virtual solution offers a prestigious address in a prime business location where you can receive mail, hire rooms to meet clients, and have your phone messages taken.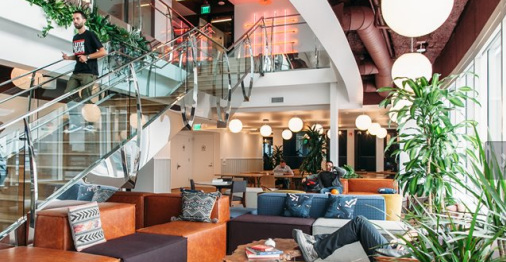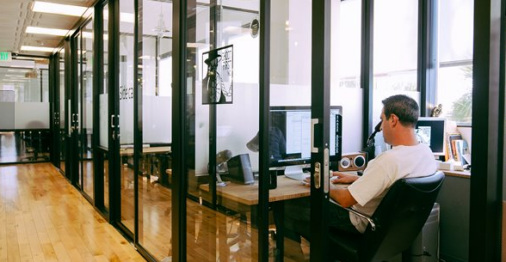 How much office space do I need?
The square footage of office floor space you need will depend on the type of business you are running and who you are renting the workspace for. According to industry experts, the current average commercial floor space requirement for offices is approximately 150 sq ft per person. However, depending on the person's role, anywhere from 100-350 sq ft per person may be considered "average". The actual amount of space you budget for needs to be based on your individual requirements – below are some examples of how much you may need.
Examples of typical space allocation by employee position:
Presidents / CEOs – 200 to 400 sq ft per person
Vice Presidents – 150 to 200 sq ft per person
Executives / Managers – 90 to 150 sq ft per person
Accountants / Engineers – 150 to 175 sq ft per person
Secretaries / Customer Service / Programmers / Clerks / Data Entry – 125 sq ft per person
Temporary staff – 100 sq ft per person
Examples of typical space allocation by type of office:
Large private office - 200 to 400 sq ft per office
Medium private office – 150 to 250 sq ft per office
Small private office – 90 to 150 sq ft per office
Open office (cubicles or shared space) - 60 to 110 sq ft per person
Work group areas (coworking space) - 80 to 100 sq ft per person
If you are planning to rent the entire building, or an entire floor, you will also need to consider the space requirements for amenities such as conference and meeting rooms, kitchens, a reception, mail room and so on.
Companies opting for the convenience of fully furnished and serviced office rental need only budget for the workstations they require per person as everything else is already included. This makes the process a lot easier and is often far more affordable as you are less likely to end up paying for (and having to outfit) unused space.
How much does it cost to rent office space?
The cost of commercial office space varies considerably from city to city as well as within a particular location. Market conditions and the amount of new buildings being built or refurbished have a large impact on the rise and fall of commercial real estate costs. The price per sq ft will also depend a great deal on the type of space you want and whether you intend to lease conventional space or opt for the more flexible serviced option.
Serviced Office Space If you are instead planning to occupy serviced business space the costs are typically per person or per workstation so it's a lot easier to understand and budget for. Because serviced workspaces are rentable fully furnished and equipped you also save on build outs, utilities and upkeep. Fully serviced spaces typically provide reception and support staff, further increasing the cost savings.
Conventional Leasing If you are looking for conventional office space on a multi year lease then you should consider the amount you will need to pay for both the usable and rentable space.
Usable square feet – this is the space that you are actually occupying, for example your company's workspace and/or private offices. For tenants leasing an entire floor or several floors of a building, the usable square feet usually includes the hallways and restrooms exclusively serving their floor(s).
Rentable square feet – this is the usable square feet you've leased, plus a percentage of the common areas that are of benefit to you, such as the kitchen, lounge, reception, etc.
We are here to help with all your office needs. Call 972-913-2742