1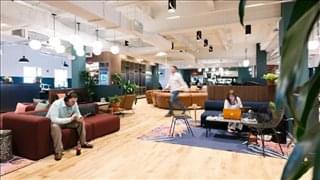 This modern workspace offers shared workbenches and communal lounge areas, great for networking and collaboration. There are also private offices available as well as the use of meeting rooms and conference rooms. The space has a relaxed yet creative vibe, and provides a nurturing environment great for start-ups as well as businesses wishing to branch out... Read More >>
Serviced from $488 per person per month
Coworking from $350 per person per month

This modern workspace offers shared workbenches and communal lounge areas, great for networking and collaboration... Read More >>
---
2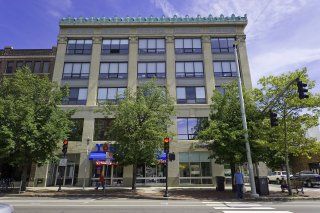 This new center is located on Massachusetts Avenue, a 36,412 sq ft, five-story office building. The special dynamics of this particular submarket contribute to a high demand for lab space and increasing displacement of office tenants, resulting in strong office rents and low vacancy rates. Read More >>
Serviced Offices - Call for latest price

This new center is located on Massachusetts Avenue, a 36,412 sq ft, five-story office building... Read More >>
---
3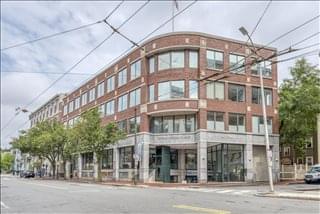 This Class A building is well-equipped to meet your business needs, offering a range of amenities including high-speed Internet and networking facilities. Read More >>
Serviced Offices - Call for latest price

This Class A building is well-equipped to meet your business needs, offering a range of amenities including high-speed Internet and networking facilities... Read More >>
One Mifflin Place, MA 02138
---
4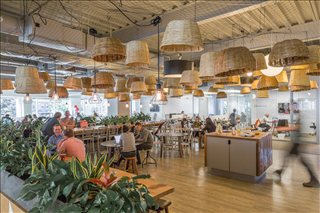 A premier coworking and office space designed by entrepreneurs, for entrepreneurs. This centre allows startups, freelancers, and emerging companies the ability to work from a shared office space where all the little things are taken care of. Centrally located in Kendall Square, these intelligently designed offices are for startups and entrepreneurs who know... Read More >>
Serviced from $799 per person per month
Coworking from $350 per person per month

A premier coworking and office space designed by entrepreneurs, for entrepreneurs... Read More >>
---
5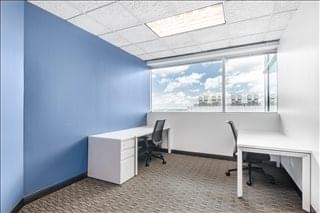 This center boasts a first-class business address in Cambridge's thriving Kendall Square area. Just one block from the Charles River, this center has panoramic views of the river and Boston skyline. Read More >>
Serviced Offices - Call for latest price

This center boasts a first-class business address in Cambridge's thriving Kendall Square area... Read More >>
245 First Street, MA 02142
---
6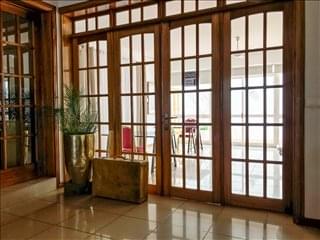 This business center is situated in a class-A building with beautiful landscaped grounds creating a great first impression to your clients. Boasting flexible, fully-furnished executive suites and office space this center has a lot to offer. With high-quality amenities and facilities this center is both a professional and functional environment. Read More >>
Serviced Offices - Call for latest price
Virtual - Call for latest price

This business center is situated in a class-A building with beautiful landscaped grounds creating a great first impression to your clients... Read More >>
125 Cambridge Park Drive, MA 2140
---
---
Expand search to view more listings in and around Cambridge.
Office Space Solutions in Cambridge
Here at Offices.net we have 6 of offices available in Cambridge. This prime office space is available immediately, and offers flexible rental terms to make the transition as simple as possible. The Offices.net service is designed to get you into the office space that your business needs as quickly and easily as possible, and we will be happy to assist in any way.
The fifth most populous city in Massachusetts, Cambridge has a population of over 105,000 people. Situated in the Boston metropolitan area, the city is home of two of the world's leading universities - Harvard and the Massachusetts Institute of Technology. These universities have helped foster a strong entrepreneurial spirit and attract businesses looking for top talent and skills. Although manufacturing was traditionally the main economic driver in Cambridge, the city's educational institutions have made it a major player in technology innovation. Several influential non-profit organisations are also based in the city, again largely a result of Cambridge's top universities.
Our goal is to help your company find the perfect work environment, arrange a rental agreement that suits you, and get you into your new offices as quickly and easily as possible. There are a wide range of office types available, from conventional space to serviced offices to single hot desks to fixed desks and private office suites for teams and larger organizations. We will be happy to help you navigate the options and find the office that is best for your company.
Most of the office buildings provide receptions, state-of-the-art print and scanning services, internet and network wiring, telecommunications set up, and furnishings. A number of the business centers also provide on site IT support, meeting rooms, video conferencing, day and night access and other professional services and amenities.
Choose any of the offices for lease on this page. The Cambridge offices for rent on this site are situated in prime business locations and are offered on flexible terms, giving you the chance to rent office space for as long as you need.
Need help with your office space search? Simply get in touch using the contact details above and we'll be more than happy to recommend some offices in and around Cambridge. All we need to know are your essentials; the number of desks you need, your ideal locations and your ball-park budget.
Featured Cambridge Business Locations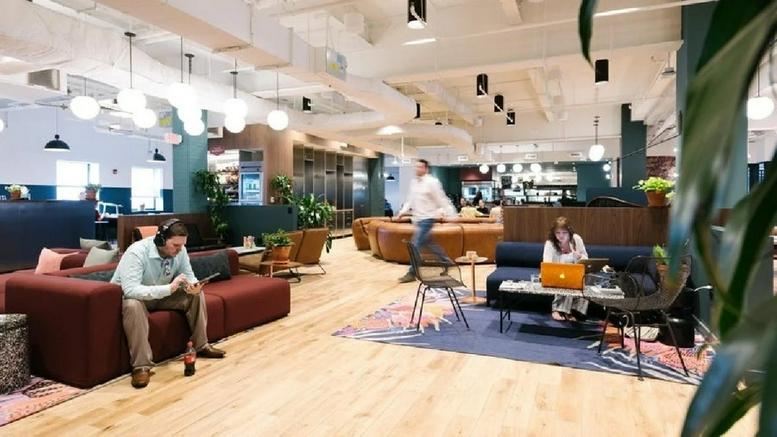 Mass Ave.
Cambridge Office Space
This modern workspace offers shared workbenches and communal lounge areas, great for networking and collaboration. There are also private offices available as well as the use of meeting rooms and... Read More >>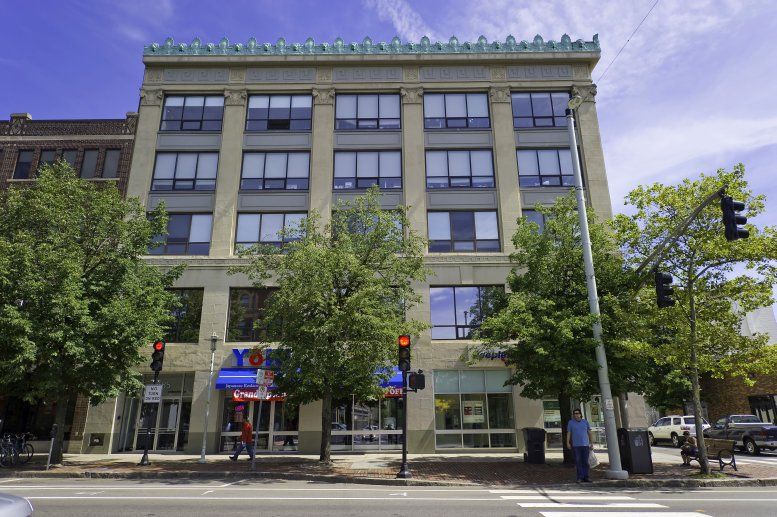 Central Square
Cambridge Office Space
This new center is located on Massachusetts Avenue, a 36,412 sq ft, five-story office building. The special dynamics of this particular submarket contribute to a high demand for lab space and... Read More >>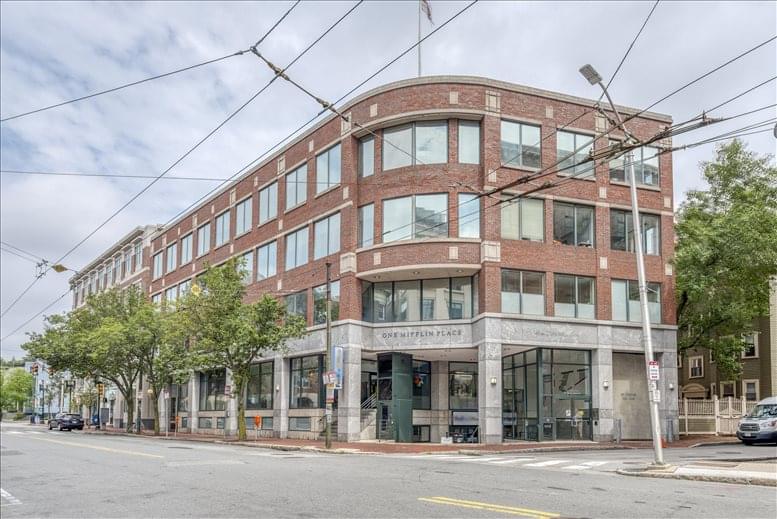 One Mifflin Place
Cambridge Office Space
This Class A building is well-equipped to meet your business needs, offering a range of amenities including high-speed Internet and networking... Read More >>