1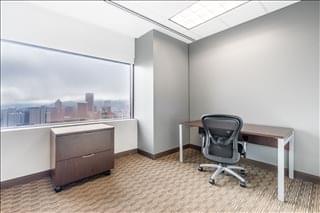 This business center is located in a landmark building standing tall on the Portland skyline. The largest class A building in the city, this 43-story tower is known both for its striking architecture and as one of the Northwest's premier locations in Portland's central business district. It was built as the Oregon headquarters for the US Bancorp Bank and... Read More >>

This business center is located in a landmark building standing tall on the Portland skyline... Read More >>
111 S.W. Fifth Avenue, OR 97204
---
2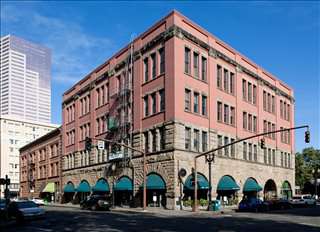 For all start-ups, small and mid-sized companies, freelancers, designers, engineers and entrepreneurs – this center provides a professionally furnished, fully equipped, conveniently located working environment for all your business needs. From the welcoming reception area to the materials resource library and meeting centers, the location provides... Read More >>
Serviced from $600 per person per month

For all start-ups, small and mid-sized companies, freelancers, designers, engineers and entrepreneurs – this center provides a professionally furnished, fully equipped, conveniently located working environment for all your business needs... Read More >>
133 SW Second Avenue, OR 97204
---
3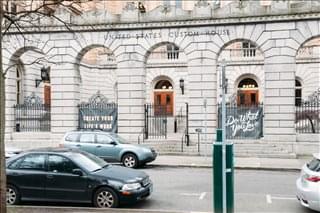 In a stately building dating from 1901, this Portland office space occupies what was once the U.S. Custom House. One of the city's most eye-catching spaces, three floors of coworking space blend traditional architectural features—a sweeping staircase, ionic columns, and lighting fixtures resembling old-fashioned gas lamps—with modern furnishings. There... Read More >>
Serviced from $500 per person per month
Coworking from $295 per person per month

In a stately building dating from 1901, this Portland office space occupies what was once the U.S... Read More >>
---
4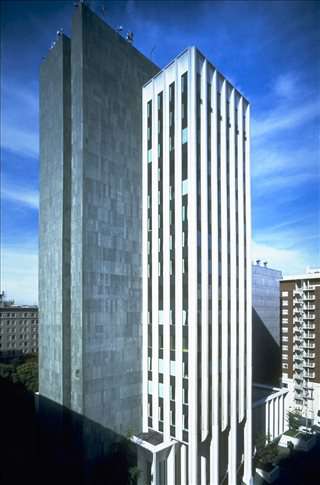 This beautiful downtown office space will elevate your small business or growing business in Portland. With 11th floor views across downtown Portland you'll enjoy the location and impress clients that come to visit. The offices come turn-key and include furniture, phone, Internet, printing, conference space and shared receptionist at no additional cost to... Read More >>
Serviced from $595 per person per month

This beautiful downtown office space will elevate your small business or growing business in Portland... Read More >>
707 SW Washington, OR 97205
---
5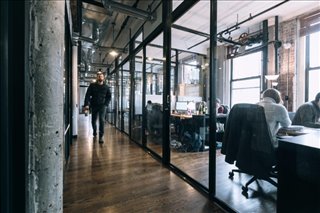 Occupying the whole top floor, this workspace takes full advantage of the beautiful architecture of the building with a atrium which fills the space with natural light. The space offers everything you could wish for from printing and copying facilities, private offices and conference rooms to spacious lounge areas and pet friendly areas. The space also... Read More >>
Serviced from $293 per person per month
Coworking from $295 per person per month

Occupying the whole top floor, this workspace takes full advantage of the beautiful architecture of the building with a atrium which fills the space with natural light... Read More >>
---
6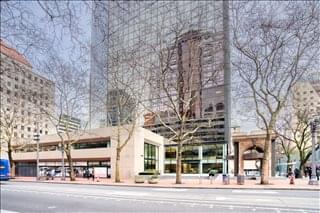 This center boasts elegant offices with majestic views of the Willamette River and Mount Hood. The center's professional and functional environment is enhanced with a well-appointed reception area and two equipped meeting rooms. Read More >>

This center boasts elegant offices with majestic views of the Willamette River and Mount Hood... Read More >>
1001 SW 5th Avenue, OR 97204
---
7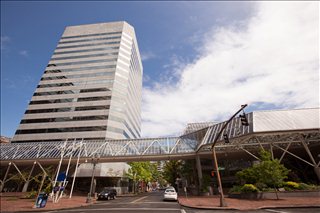 The center occupies the entire 11th floor of the main tower. This modern center offers an impressive range of facilities, including a cybercafé and a lounge area. Read More >>

The center occupies the entire 11th floor of the main tower... Read More >>
121 Southwest Salmon Street, OR 97204
---
8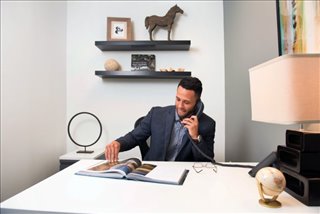 This Pearl District center on Irving Street offers traditional workspace to lease as well as the full-furnished executive suites and co-working areas of the center, making the center open to any unique requests that you may have for your business. Start-ups will love the informal feel and contemporary style that this center has to offer, plus the networking... Read More >>
Serviced Call for prices
Coworking Call for prices
Virtual Call for prices

This Pearl District center on Irving Street offers traditional workspace to lease as well as the full-furnished executive suites and co-working areas of the center, making the center open to any unique requests that you may have for your business... Read More >>
1455 NW Irving Street, OR 97209
---
9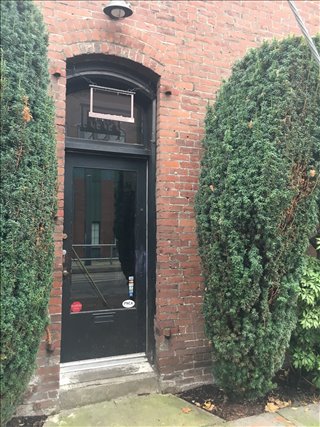 This centre offers a large creative space in a great location, close to shopping, fitness centres, restaurants, coffee houses, art galleries and the Bridgeport Brew Pub. The space is just across the street from the LA fitness centre and the train station. There are 3 separate rooms with desk space for those that like to work collaboratively or you can rent... Read More >>
Serviced from $200 per person per month
Coworking Call for prices

This centre offers a large creative space in a great location, close to shopping, fitness centres, restaurants, coffee houses, art galleries and the Bridgeport Brew Pub... Read More >>
1336 NW Northrup Street, OR 97209
---
10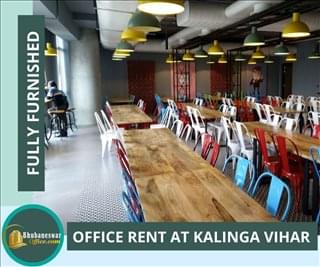 This business center location is a fully equipped place for business, bringing together everything you need to get things done. But things don't make business work - people do. That's why this smart tower is designed to give you the space, light and comfort you need to work at your best. From the 16th floor, you'll enjoy panoramic views of the Lloyd... Read More >>

This business center location is a fully equipped place for business, bringing together everything you need to get things done... Read More >>
650 N. E. Holladay Street, OR 97232
---
11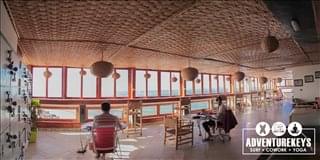 This is a spectacular business address, positioned just south of Portland and offering breathtaking views over the Willamette River and beachfront. The rolling green spaces of Sellwood Riverfront Park are just around the corner. The stunning work areas inside the modern low-rise building include large windows, some with full-size arches, letting in plenty... Read More >>
Serviced from $600 per person per month

This is a spectacular business address, positioned just south of Portland and offering breathtaking views over the Willamette River and beachfront... Read More >>
205 South East Spokane Street, OR 97202
---
---
Expand search to view more listings in and around Portland.
Portland Office Space Rental
We currently have 11 offices located in ideal Portland business positions, offering office suites in a range of sizes and configurations. With easy, short term and flexible contracts, your business will have the benefit of a prestigious business address in Portland, Oregon inclusive of a wide range of support services and facilities, without the commitments of a conventional office space lease.
Portland is Oregon's most populous city. There are several major companies based here including Intel, the computer components manufacturer, and Adidas. Low energy costs and accessible resources make Portland an excellent choice for any company looking to open new offices.
Offices.net provides businesses of all sizes with professional executive office suites and office space solutions in Portland, Oregon on flexible contracts to suit your needs. With an extensive range of business support services and amenities included, your company can be assured of an easy transition into its new Portland premises.
Many of the office buildings offer offices that are fully furnished and equipped, making setting up a very simple process. Some of the serviced offices can also be configured to meet the needs of your company. Many office providers will tailor the space for you and even give you the freedom to decorate to give you more control over your environment and branding.
Choose any of the Portland offices for rent listed above. All of the office space and business premises are available on flexible rental terms to suit your needs and are located in prime Portland business positions.
We also offer co-working spaces, shared work space, hot desking, virtual office solutions and commercial office space for rent in other cities throughout Oregon. Get in touch and we will do everything we can to help you find your ideal office space
Featured Portland Business Locations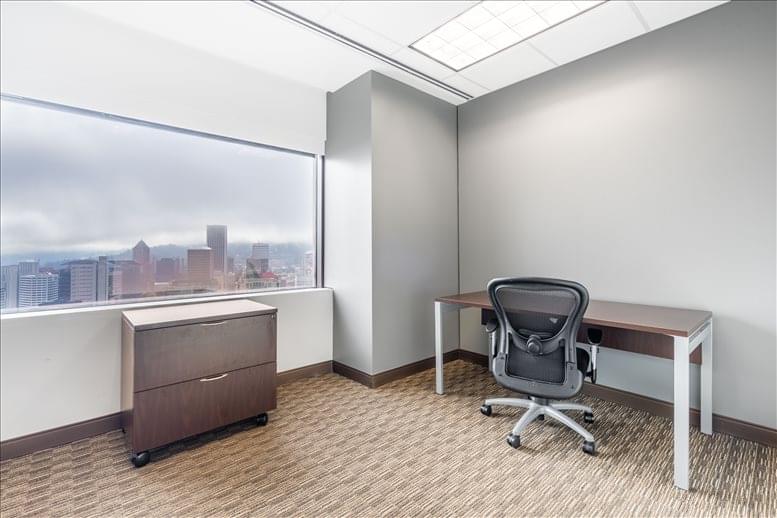 111 S.W. Fifth Avenue
Portland Office Space
This business center is located in a landmark building standing tall on the Portland skyline. The largest class A building in the city, this 43-story tower is known both for its striking architecture... Read More >>
133 SW Second Avenue
Portland Office Space
For all start-ups, small and mid-sized companies, freelancers, designers, engineers and entrepreneurs – this center provides a professionally furnished, fully equipped, conveniently located working... Read More >>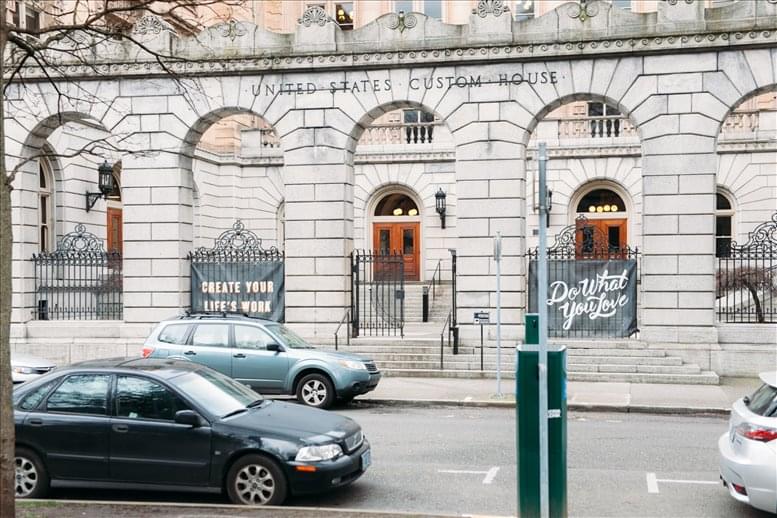 Custom House
Portland Office Space
In a stately building dating from 1901, this Portland office space occupies what was once the U.S. Custom House. One of the city's most eye-catching spaces, three floors of coworking space blend... Read More >>