1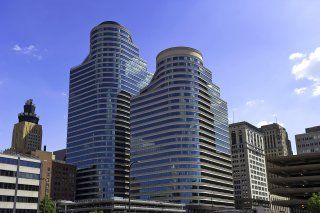 This center is a one-million sq ft trophy asset, consisting of two state-of-the-art buildings offering efficient floor plans, fully updated building systems, a four-story underground parking facility, newly renovated common areas and highly responsive on-site management. The ownership of the building has recently invested $4 million in renovating the... Read More >>
Serviced Offices - Call for latest price

This center is a one-million sq ft trophy asset, consisting of two state-of-the-art buildings offering efficient floor plans, fully updated building systems, a four-story underground parking facility, newly renovated common areas and highly responsive on-site management... Read More >>
100 South Fifth Street, MN 55402
---
2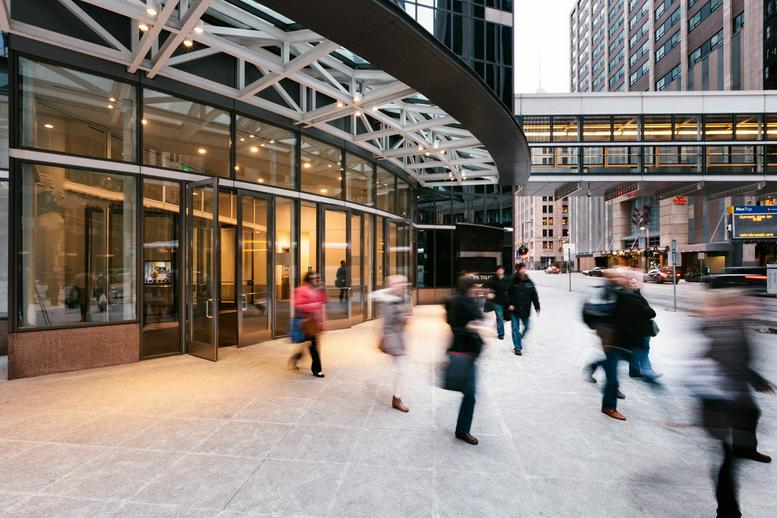 This space, in the heart of Minneapolis, places your business in the center of the city's leading arts, culture, and industry scenes. The center's offices are spread over three floors of a sleek glass skyscraper, offering an innovative workspace and impressive views to match. With unlimited coffee and fruit water, plus meeting rooms available for booking,... Read More >>
Serviced from $188 per person per month
Coworking from $300 per person per month

This space, in the heart of Minneapolis, places your business in the center of the city's leading arts, culture, and industry scenes... Read More >>
---
3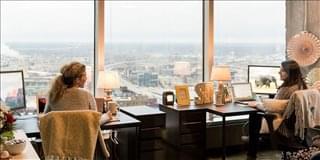 This modern workspace offers a variety of options for both established companies and growing businesses with both collaborative workspace as well as glass private offices to cover a variety of business needs. This center with floor to ceiling windows offers members beautiful views of the city skyline with fantastic on-site amenities such as huddle rooms,... Read More >>
Serviced from $409 per person per month
Coworking from $378 per person per month

This modern workspace offers a variety of options for both established companies and growing businesses with both collaborative workspace as well as glass private offices to cover a variety of business needs... Read More >>
60 South 6th Street, MN 55402
---
4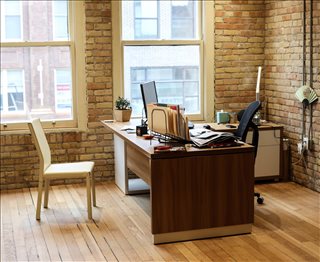 This workspace, located in the Warehouse district, offers a chic, modern space with large windows and light-filled offices. The space is accessible 24/7 and offers fully furnished offices with access to meeting and conferencing facilities. The warehouse style building has on-site showers, Wi-Fi and bike racks. The large windows within the space give ay to... Read More >>
Leased from $22.5 per sq ft

This workspace, located in the Warehouse district, offers a chic, modern space with large windows and light-filled offices... Read More >>
327 1st Avenue North, MN 55401
---
5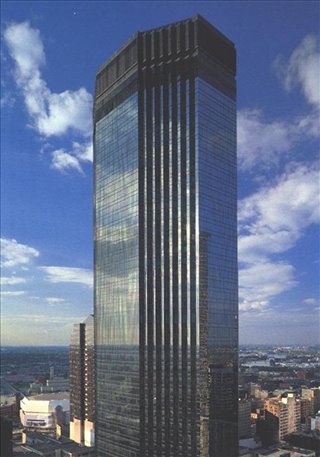 This center is the most centrally located executive suite in the downtown area. The 51-story office tower is skyway-connected through the Crystal Court, which is an 8-story, glass-enclosed urban park featuring an impressive 105-foot ceiling to floor waterfall. The suite occupies the entire 9th floor of the center and offers 9-foot ceilings and deep cell... Read More >>
Serviced from $700 per person per month

This center is the most centrally located executive suite in the downtown area... Read More >>
---
6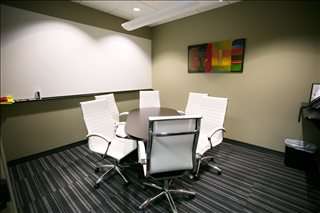 This executive office space is much more than a place to conduct business—it is an essential part of your image. This center offers your choice of executive office spaces or virtual office spaces combined with professional services including receptionists, mail handling, state-of-the-art conference rooms, underground parking and much more. The result is... Read More >>
Serviced Offices - Call for latest price

This executive office space is much more than a place to conduct business—it is an essential part of your image... Read More >>
222 South Ninth Street, MN 55415
---
7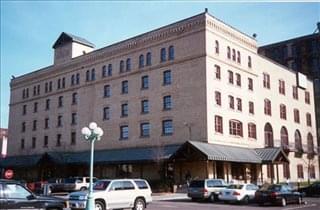 This center is located in a converted warehouse in the North Loop District in downtown Minneapolis. Everyone will enjoy the high tech services–including a full video conference center on site–the convenient location, and charming atmosphere. Within walking distance of many shops and restaurants along with both Target Field and Target Center. There is... Read More >>
Serviced Offices - Call for latest price
Leased - Call for latest price
Coworking - Call for latest price

This center is located in a converted warehouse in the North Loop District in downtown Minneapolis... Read More >>
333 Washington Avenue North, MN 55401
---
8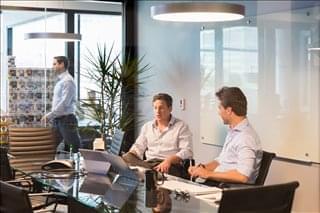 This center is located in one of Minneapolis' fastest-growing neighborhoods and offers both private and co-working office options. Members have access to plenty of on-site amenities such as craft coffee, a state-of-the-art fitness center and bike storage. The center is one of America's tallest wood-frame designs and the striking design and charm bring a... Read More >>
Serviced from $935 per person per month
Coworking from $475 per person per month

This center is located in one of Minneapolis' fastest-growing neighborhoods and offers both private and co-working office options... Read More >>
323 Washington Avenue North, MN 55401
---
9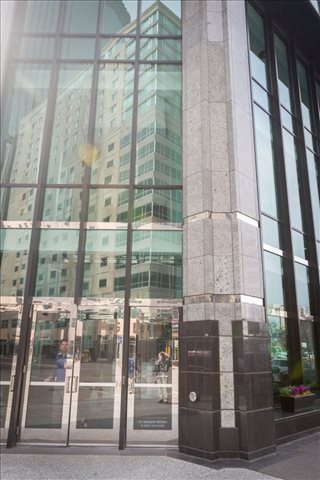 This business center is in a dramatic class-A office building. Covered in reflective glass the building offers fantastic views over the city. The building includes an impressive lobby, great for impressing your clients upon arrival as well as a peaceful and pleasant common areas. The building offers a range of executive suites suitable for a range of... Read More >>
Serviced Offices - Call for latest price
Virtual - Call for latest price

This business center is in a dramatic class-A office building... Read More >>
901 Marquette Avenue, MN 55402
---
10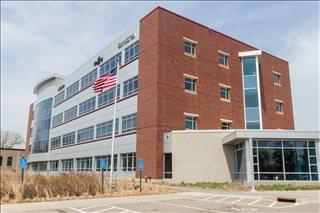 This office space occupies a Class A building finished to a high standard in a vibrant commercial hub near Minneapolis and St Paul (the Twin Cities). It looks out over a pond and includes an attractive outdoor patio area and shared spaces. Roseville's major employers cover sectors such as transportation, food, health and home care, construction and... Read More >>
Serviced Offices - Call for latest price

This office space occupies a Class A building finished to a high standard in a vibrant commercial hub near Minneapolis and St Paul (the Twin Cities)... Read More >>
2355 Highway 36 West, MN 55113
---
11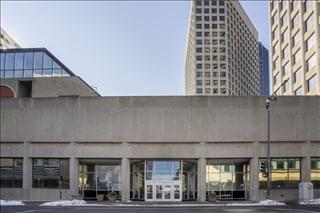 This business center occupies a utilitarian Class A office block at the heart of the dynamic Metro Minneapolis-Saint Paul (MSP) region near the Xcel Energy Center. Its neighbours cover a diverse range of sectors and include several government agencies, banks and law firms, tax, software and management consultants, and corporations in sectors such as energy... Read More >>
Serviced Offices - Call for latest price

This business center occupies a utilitarian Class A office block at the heart of the dynamic Metro Minneapolis-Saint Paul (MSP) region near the Xcel Energy Center... Read More >>
445 Minnesota Street, MN 55101
---
12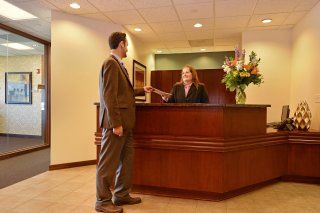 The center will be on the sixth floor of one of St. Cloud's local landmarks when opened – a prestigious brick building with a clean, professional style. All in comfortable walking distance from cafes, fast food, Rivers Edge Convention Center, Radisson Hotel and the St. Cloud State University campus. The location has skyway access to the city parking... Read More >>
Serviced Offices - Call for latest price

The center will be on the sixth floor of one of St... Read More >>
400 1st Street South, MN 56301
---
---
Expand search to view more listings in and around Minneapolis.
Minneapolis Executive Offices & Shared Space
Offices.net has 12 Minneapolis executive office buildings with a range of temporary office space currently available for immediate occupation, with convenient rental lease terms. Many of our offices offer simple, short term and flexible rental agreements, meaning that your company can have the benefits of an extensive range of services and a prestigious business address in Minneapolis, with a contract that is tailored to suit your company's needs.
Minneapolis is the largest city in Minnesota and is also known as the "City of Lakes" and the "Mill City". Previously it was the world's flour milling and timber center, but today the economy centers on commerce, trucking and rail services, finance, medical care, and industry. This diversity makes Minneapolis a great place for a wide range of businesses to open headquarters or branch offices.
Our goal is to help your company find the perfect work environment, arrange a rental agreement that suits you, and get you into your new workspace as quickly and smoothly as possible. There are a range of office types available, from conventional space to serviced offices to work space to fixed desks and private office suites for teams and the largest organizations. We will be happy to help you navigate the options and find the one that is best for your business.
Most of the business centers listed on Offices.net come inclusive of a wide range of support services consisting of dedicated front desk reception and security personnel, conference rooms and lounge areas, dining facilities and break out rooms. In addition, most of the office buildings also include fast internet and network wiring, free car parking spaces, 24 hour access and on site IT support staff.
Just choose any of the offices to rent in Minneapolis on this page. Every one of the offices boasts a prestigious business position in Minneapolis, on flexible terms to suit your exact office space needs.
Just contact us using the contact details above and we'll be happy to give you some locations in and around Minneapolis.
Featured Minneapolis Business Locations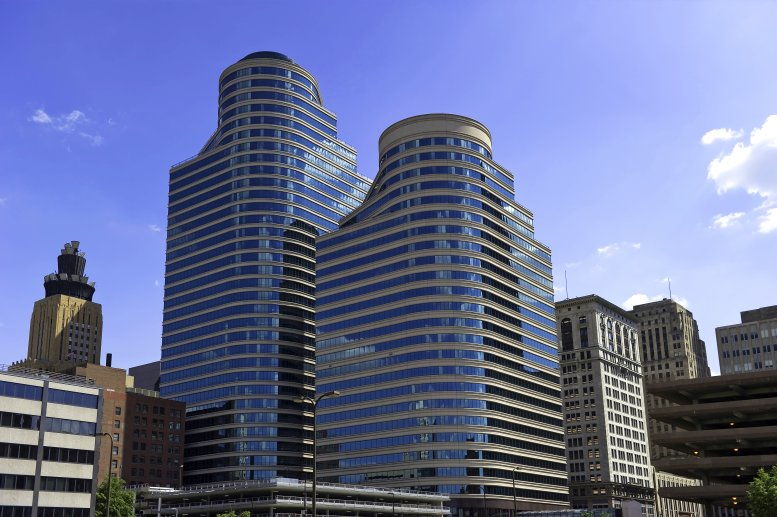 100 South Fifth Street
Minneapolis Office Space
This center is a one-million sq ft trophy asset, consisting of two state-of-the-art buildings offering efficient floor plans, fully updated building systems, a four-story underground parking... Read More >>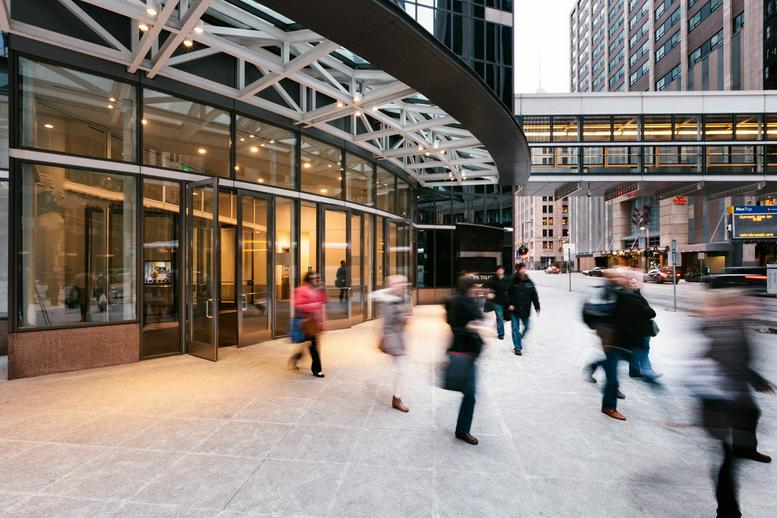 Capella Tower
Minneapolis Office Space
This space, in the heart of Minneapolis, places your business in the center of the city's leading arts, culture, and industry scenes. The center's offices are spread over three floors of a sleek... Read More >>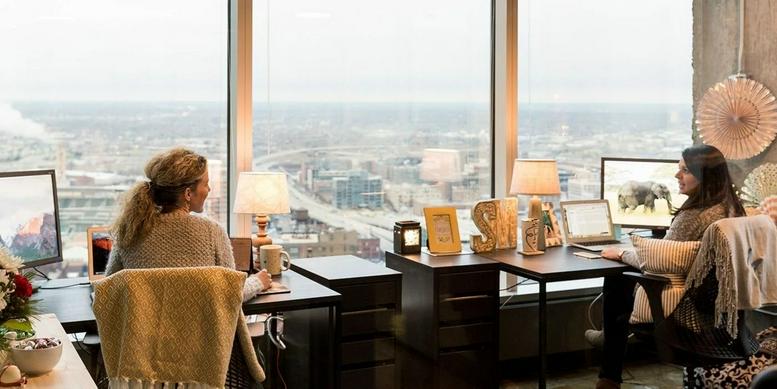 60 South 6th Street
Minneapolis Office Space
This modern workspace offers a variety of options for both established companies and growing businesses with both collaborative workspace as well as glass private offices to cover a variety of... Read More >>