View listings for other types of office space in and around Pittsburgh.
See more offices in and around Pittsburgh.
Coworking Space Pittsburgh | Shared Workspaces | Creative Space
Once known as the Steel City, Pittsburgh is now home to a highly diverse economy and has been recently listed as the best US city for jobs and one of the nation's best places to live. Moreover, Pittsburgh has been recognized as the next best startup city in America due to its skilled workforce, access to capital, and close-knit business community.
The local economy has transitioned from being mainly reliant on an industrial base to a tech-oriented market, eventually becoming a hub for tech startups and giving rise to what's known as The Silicon Strip, where large tech firms like Uber, Facebook, Apple, Microsoft are based. The arrival of these companies spurred the development of a startup ecosystem that harnessed the city's strengths in sectors like healthcare to engineering, education, non-profit, social entrepreneurship, and artificial intelligence.
Coworking Space in Pittsburgh, Pennsylvania
The evolution of Pittsburgh's local economy played a key role in creating the right atmosphere for the growth of a coworking community. Pittsburgh's first coworking space was launched in 2006, and the founding entity (StartUptown) eventually joined forces with Revv Oakland (also one of the first coworking firms in the city) to create a multi-location shared creative space entity along the Fifth - Forbes Corridor. By 2018, there were more than 30 coworking hubs in Pittsburgh.
Iconic buildings in downtown Pittsburgh were renovated to accommodate shared workspace, as is the cases of the 100 year-old Pitt Building (which was selected to be converted into creative space in 2016), or the conversion of legal offices at the Steel Tower into coworking space.
Outside of Downtown and Golden Triangle, Pittsburgh also has smaller coworking clusters in Lawrenceville and in Uptown Pittsburgh along the Fifth / Forbes Corridor. These areas are popular with coworking users due to their convenient location near downtown and close to the city's top universities, and they are also part of a designated Keystone Innovation Zone, meaning that companies based here benefit from financial incentives like tax credits. Other popular areas include trendy neighborhoods like East Liberty and North Shore.
The occupier profile is under constant change, having moved away from tech-only tenants and expanded to those involved in sectors that would traditionally opt for large commercial or even industrial premises, such as the arts or light manufacturing.
The main operators are Industrious, Regus, WeWork, and Serendipity Labs, which plans to develop 4 more coworking hubs in Pittsburgh in addition to the multi-story building they already manage in the Three Crossings / The Strip area, one of the most active in terms of commercial real estate transactions. The arrival of national coworking operators to Pittsburgh suggests this market is far from reaching a saturation point.
Pittsburgh Real Estate: Coworking Office Space Sub-Market
In 2018 there were approximately 500,000 square feet of shared office space in the city, barely accounting for 1 percent of the total office inventory and therefore offering room for growth. Looking ahead, and as competition between coworking providers increases, those more likely to remain in the market are operators who provide more than shared space and that can offer proven value in the form to access to job referrals, venture capital, and new business leads.
Average costs for coworking space in Pittsburgh are:
Daily passes start at $10 / person and weekly passes are also available for around $35.
Monthly hot / flex desk memberships rage from $75 to $100.
Monthly fixed / allocated desk memberships go from $150 to $400.
Private office units fluctuate between $400 and $550 / for one person, whereas 5-person team offices average $1,500 / month.
Grow Your Business with Coworking Space in Pittsburgh, PA
Offices.net can help you find creative spaces and shared workspace in Pittsburgh. These office spaces offer day passes / drop-in days, coworking memberships, dedicated desks and hot desk rental as well as private offices, studios, virtual offices, and event space.
Most of Pittsburgh's coworking spaces include high-speed internet, private phone booths and meeting space, regular upcoming events, cafes and kitchens with complimentary beverages, bike storage, and community managers. Some are dog friendly, have Mother's Rooms, massage chairs, games rooms with ping pong and other cool perks.
If you don't see what you want above give us a call on 972-913-2742. Our shared office space search service is free and our experts know the local coworking market well. We've got Pittsburgh coworking spaces to suit every budget and requirement and we look forward to helping you find the perfect shared workspace in Pittsburgh, PA.
Featured Pittsburgh Business Locations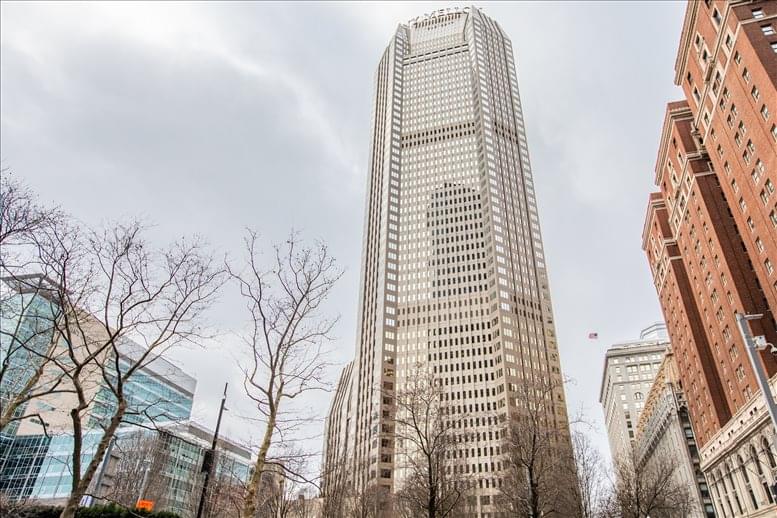 BNY Mellon Center
Pittsburgh Office Space
BNY Mellon is a 55-story skyscraper situated at 500 Grant St in the Downtown Pittsburgh Central Business District, and is the city's second tallest building. The newly remodeled business center on... Read More >>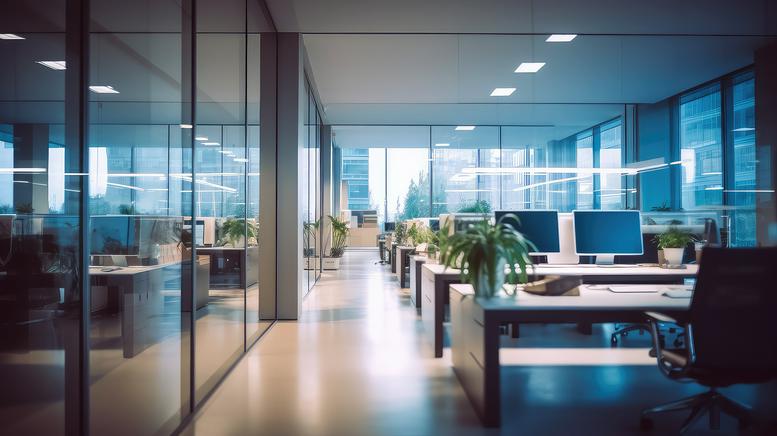 Park Building
Pittsburgh Office Space
The Park Building, at 355 Fifth Avenue, is a 15-story high-rise office building with a prime location in the Downtown Pittsburgh area known as the Golden Triangle. Built in 1896, it is the oldest... Read More >>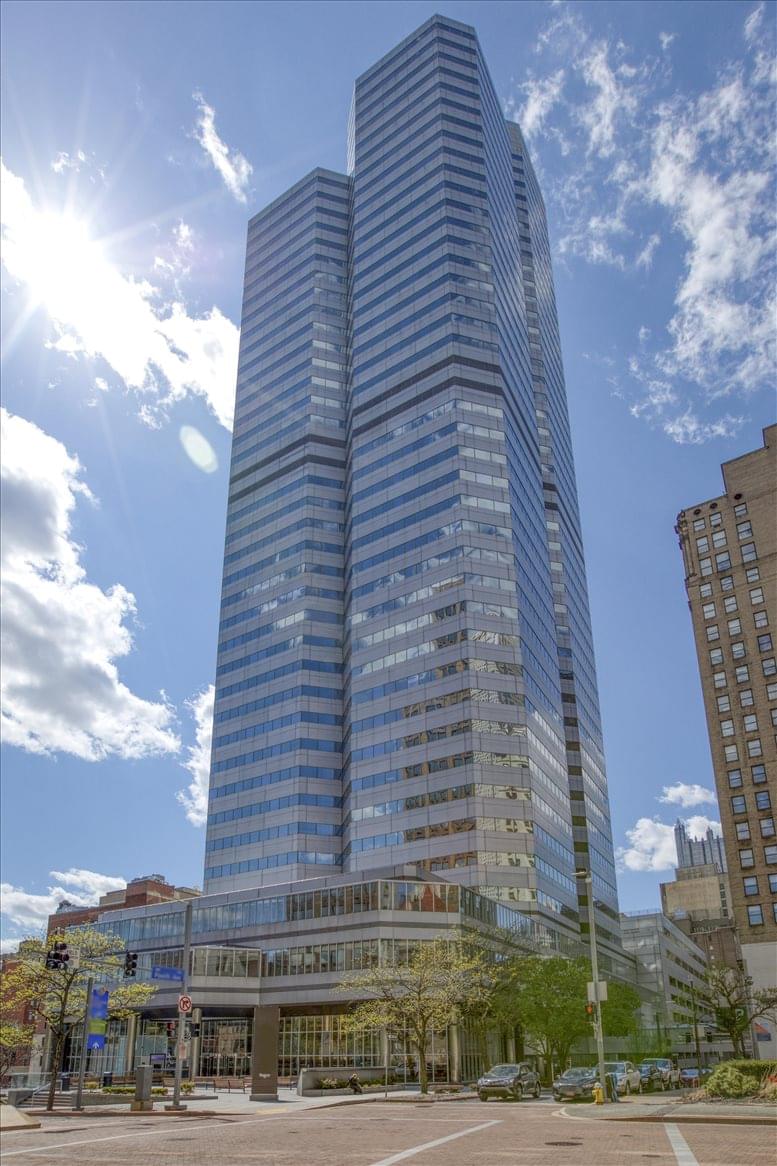 One Oxford Centre
Pittsburgh Office Space
Elevate your business at One Oxford Centre – Pittsburgh's prime new workspace Downtown Pittsburgh has a definite work hard, play hard vibe that makes it the perfect place to do business. The... Read More >>