Expand search to view more listings in and around Schaumburg.
See more offices in and around Schaumburg.
Flexible Private & Shared Office Space Schaumburg IL
We now have offices available in Schaumburg, IL. This prime Schaumburg IL office space is available right away, and offers flexible rental terms to make the transition as easy as possible. Our service is designed to get you into the private and shared office space leases that your business needs as quickly and easily as possible, and we would be happy to assist in any way.
Schaumburg is a northwestern suburb of Chicago. The area forms part of the Golden Triangle, which is home to several Fortune 500 companies, office and industrial parks, exhibition and entertainment centres and medical centres, as well as a concentration of restaurants, hotels and shopping centres including Woodfield Mall. Its strategic location within close proximity to O'Hare International Airport and Downtown Chicago also make it a great place to do business.
Find Office Spaces in Schaumburg, IL
No matter what size your company is or what specific requirements you have, Offices.net has an excellent selection of affordable offices to suit your needs in Schaumburg, Illinois. With flexible rental agreements and a range of professional business support services and facilities such as air conditioning, meeting space, car parking and more included, the above listed Schaumburg office space is available to suit you.
Schaumburg Commercial Real Estate : Office Space Market
Offices in downtown Schaumburg mainly date from the 1980s and 1990s, when large scale office developments like Woodfield Center were completed. There are also several business parks in nearby areas, built to cater to office tenants who prefer out of town accommodation. In total, there are more than 12 million square feet of office space in the local area.
Although market performance tends to be slower than in downtown Chicago, steady growth has been evident for several consecutive years and overall market indicators are positive. In early 2017, average rental rates for offices in Schaumburg were still under $25 / sq ft / year, and market activity was strong, especially in popular office locations like the Schaumburg Corporate Center and the I-90 between the town center and O'Hare airport. Class B office rental rates average $18 / sq ft / year.
Growth is expected given that several office landmarks are being expanded or redeveloped into mixed-use projects. This is the case of the former Motorola Campus and of several properties along Martingale and Woodfield Roads.
Office Space for Rent in Schaumburg, IL
Numerous office buildings offer offices that are fully furnished and equipped, making setting up a very simple process. Some of the serviced offices can be configured to meet the needs of your company. Some professional office providers will tailor the flex space for you and allow you to decorate to give you more control over your team culture and brand image.
We would love to help you find your perfect new office space. Simply select one of the offices to rent in Schaumburg above. The professional office space and coworking space listed on Offices.net is in an excellent location, and is available for immediate rental on flexible terms.
Why Businesses Choose Schaumburg, IL
The village of Schaumburg has a population of approximately 75,000 people and is often considered a suburb of Chicago, as it is located 30 miles away from the city's downtown area. Schaumburg is also conveniently located near O'Hare International Airport, which connects the area with hundreds of destinations worldwide.
In fact, the construction of the airport in the mid 1950s was the main factor driving Schaumbug's economic development and population growth. Soon after the airport was completed, the communities nearby became prime spots for commercial activity and for the expansion of industry sectors related to travel, hospitality, and aviation. Nowadays, professional, scientific, and tech services account for nearly 11 percent of all local jobs. Also important are retail trade, manufacturing, health and social assistance, and to a lesser extent, education, finance, insurance, transportation and warehousing.
Key employers in Schaumburg represent the Schaumburg retail, insurance, education, and technology sectors, and include Zurich, Woodfield Mall, Motorola, OptumRX, IBM, Career Education Corporation, Genworth Financial, Comcast, and Target. The local labor market is often listed as one of the best in the Chicago suburbs for millennials, and although commuting from Schaumburg to Chicago is common, the village also experiences a significant increase in daytime population, which can be as high as 150,000 on weekdays due to number of people who travel to Schaumburg for work.
The Schaumburg business community consists of approximately 5,000 businesses, which benefit from excellent links with Chicago and top-class business infrastructure like the Schaumburg Convention Center. The village is considered the second most important economic development hub in Illinois, so local businesses are ideally positioned to thrive. The local Economic Development Office can provide up-to-date information and practical assistance for those considering setting up a business in the area, and additional information can be obtained from the Schaumburg Business Association.
Contact Offices.net to Rent Spaces in Schaumburg, IL
We also have executive office suites, coworking space, execuive suites, furnished office solutions, shared office space, short-term and flexible office space for lease in other cities throughout Illinois. Contact us and we will do everything we can to help you find your perfect office spaces for lease.
Office Space for Rent in Schaumburg, Illinois
There are 6 office buildings and commercial real estate spaces available for rent in Schaumburg including:
Featured Schaumburg Business Locations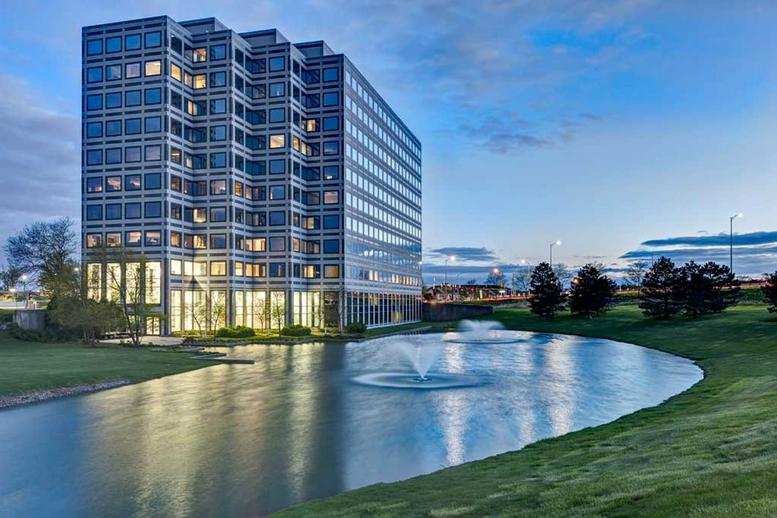 Chatham Center
Schaumburg Office Space
This exquisitely furnished and luxuriously supplied professional business center installation comprises 69 exterior suites within this landmark and highly prestigious contemporary office tower. In... Read More >>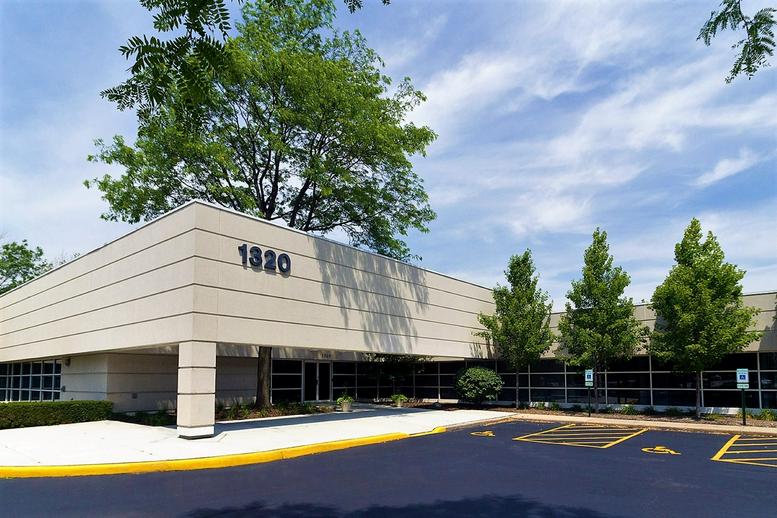 1320 Tower Rd
Schaumburg Office Space
This center offers single to multiple private windowed offices featuring business support, conference facilities and more. Flexible lease terms are available from this experienced provider. The... Read More >>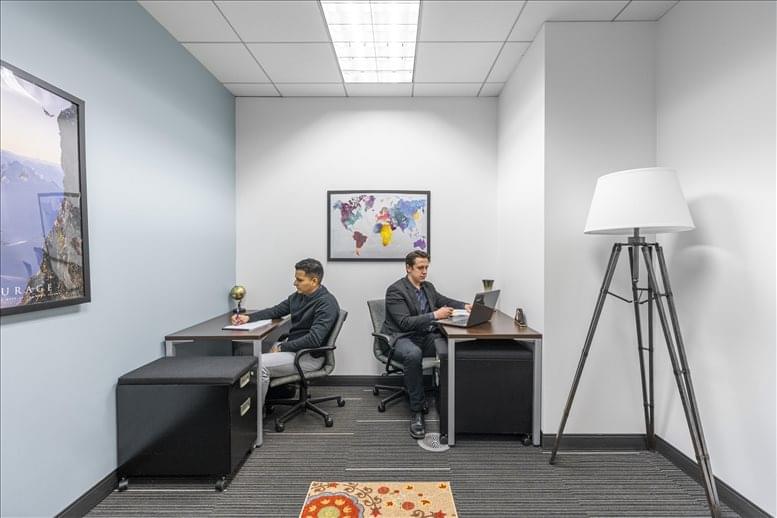 Woodfield Preserve
Schaumburg Office Space
A new state-of-the-art building offering raised floor technology to enhance maximum planning flexibility. This center features a reception area, three fully furnished meeting rooms and a large... Read More >>