Expand search to view more listings in and around Indianapolis.
See more offices in and around Indianapolis.
Search for Indianapolis Office Space
Offices.net has a variety of offices available for rent in Indianapolis, fully furnished and equipped, ready for you to move in and get straight to work. The fully serviced workspace, executive suites, shared spaces and virtual office solutions we offer downtown, and in other prime locations around the city, allow you to conduct your business from professional office space without any build-out / furnishing costs or the long-term commitments of a commercial real estate lease.
You can find the currently available workspace listed above. If you are searching for something specific give us a call, our service carries no obligation and is completely free of charge. We're here to help you find the perfect Indianapolis office space at the best possible price, on terms that are favorable to you.
Indianapolis Office Space Costs and Availability
The majority of Indianapolis' office inventory is located in the CBD downtown, although there are other clusters of office space in Meridian Corridor, Keystone Crossing, Northwest, and the UI-69 / Shadeland area. Availability is at its highest in the airport area and the western suburbs, but is limited in Meridian Corridor and Carmel.
After 8 consecutive years of growth in office-based employment, absorption levels have been increasing in most sub-markets, but particularly in Fishers and the southern suburbs. Another ongoing trend is the steady growth of creative and shared office space within the city, which accounts for almost 15 percent of the total inventory. Average asking rents are in the region of $22 / sq ft / year for offices in the downtown CBD and $21 in other sub-markets (2017 data).
Looking ahead, the office market is expected to expand in size and to improve the quality of existing infrastructure thanks to developments like Visionary Park and other smaller projects in Carmel, North, and Fishers.
Serviced, Virtual & Executive Offices for Rent
Our offices provide an ideal solution to working in Indianapolis, and in many cases also offer the option of increasing or reducing the amount of space rented at very short notice. This type of flexibility can be ideal for start-ups and businesses that are likely to grow fast, as well as for those that are downsizing.
Most of the business centers listed on Offices.net come inclusive of an outstanding array of office support services including dedicated front desk reception and building security, conference rooms and lounge areas, dining facilities and break out rooms. Additionally, many of the office buildings also include internet and network wiring, parking spaces, all-hours access and on site IT support staff.
Business Environment and Economy in Indianapolis
The public sector has a strong presence Indianapolis, as well as other established industries like trade, manufacturing (pharmaceutical, automotive, aerospace, and medical devices), business services, finance, insurance, real estate, and banking. There are a number of targeted industry clusters in high-value sectors like motorsports, digital technology, and life sciences, which are expected to undergo long-term expansion and boost the city's economic prospects.
Key employers include Indiana University Health, Purdue University, Rolls Royce, St Vincent Hospitals & Health, Roche Diagnostics, Cummins, Anthem, Allison Transmission, and Eli Lilly.
The local labor market is one of the most active in the US Midwest. Unemployment rates are under 4 percent and job creation levels in high-value sectors are on the rise. For instance, the availability of STEM jobs experienced an increase of 18 percent in only a decade, and while specialized tech and IT firms still face a limited supply of talent, certified technology parks like Intech and Indianapolis Life Sciences Research Community have been created to improve the skill set of the local workforce and to benefit firms willing to invest in these fields.
Another ongoing workforce development effort is EmploIndy, which aims to improve the employability of working age residents in 13 target impact areas, as well as to reduce barriers that could prevent employers from finding suitable workers, especially in entry level jobs. There are also several workforce training grants offered by the state of Indiana to employers who have difficulties finding suitable staff.
The business scene in Indianapolis is typical of a mid-tier city. For many successful business owners, the main advantages of being based in Indianapolis are low living costs, high quality of life, and a favorable tax and regulatory environment. Indianapolis businesses benefit from the support of a local Chamber of Commerce initiative, created to boost entrepreneurship levels across the city by offering free of charge coaching sessions.
Support is not limited to small to and medium-sized businesses, but is also extended to large corporations with initiatives like the Headquarters Relocation Tax Credit, which has gone a long way strengthening the local business community. A full list of business incentives can be obtained from the Economic Development Corporation and from the Indianapolis Division of Economic Incentives.
A Few Facts about Indianapolis
Since its foundation in early 19th century, Indianapolis has gone from being a small transportation and manufacturing hub to becoming one of the 15 most populous cities in the United States. Today, the city serves as the engine of the 25th most active economic region in the nation.
Indianapolis is Indiana's most populous and largest city.
Indianapolis was founded in 1821 as a planned city for the state's new capital.
It is the host city of the annual Indianapolis 500, one of the most important single-day sporting events in the world.
Indianapolis sits at the junction of six interstate highways and six U.S. highways, making it an important hub for transportation and trade.
Due to its location and transportation links, the city is an ideal base for logistics and distribution companies including FedEx Express, Amazon, Target, CVS Pharmacy, and others.
Indianapolis' diverse economy has strong social service, health, government, retail, education and manufacturing sectors.
In recent years, start-up companies and small businesses have benefited from government incentives and initiatives such as the designation of Indiana Certified Technology Parks throughout the city.
Contact Offices.net
Every one of the offices listed above boasts a prime business position in Indianapolis, with flexible rental terms to suit your particular requirements. To search the offices for rent in Indianapolis simply choose the ones you like and add them to the inquiry form or just give us a call and tell us what you need.
Offices.net also boasts a wide selection of office space in other prime Indiana locations, available on flexible rental terms as well as conventional leases. Contact us today, and we will be do everything we can to help you find the best office space for your company.
Office Space for Rent in Indianapolis, Indiana
There are 12 office buildings and commercial real estate spaces available for rent in Indianapolis including:
| | |
| --- | --- |
| 55 Monument Circle | Coworking spaces, Serviced Offices, Virtual Office |
| 120 E Market St, Downtown | Coworking spaces, Serviced Offices, Virtual Office |
| 201 N Illinois St, 16th Fl | Serviced Offices |
| 101 West Ohio St | Serviced Offices |
| The Marietta, 350 Massachusetts Ave | Coworking spaces, Serviced Offices |
| 333 N Alabama St, Historic District | Serviced Offices |
| 8888 Keystone Crossing, Keystone At The Crossing | Serviced Offices |
| 8520 Allison Pointe Blvd | Serviced Offices |
| One River Crossing, 3815 River Crossing Pkwy | Virtual Office, Serviced Offices |
Offices.net is here to help
Offices.net also boasts a wide selection of office space in other prime Indiana locations, available on flexible rental terms as well as conventional leases. Contact us today, and we will be do everything we can to help you find the best office space for your company.
Featured Indianapolis Business Locations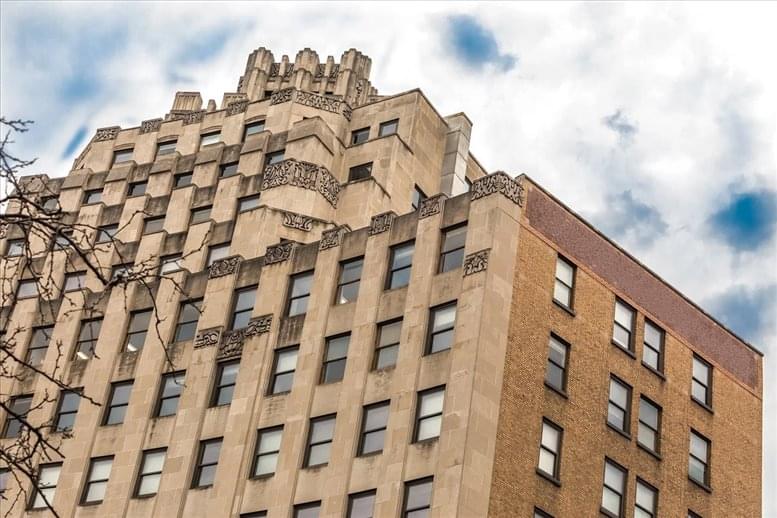 55 Monument Circle
Indianapolis Office Space
This center offers a prestigious address and location, fully furnished offices and company logo display. The communal lounge areas and co-working space are available to all center members and feature... Read More >>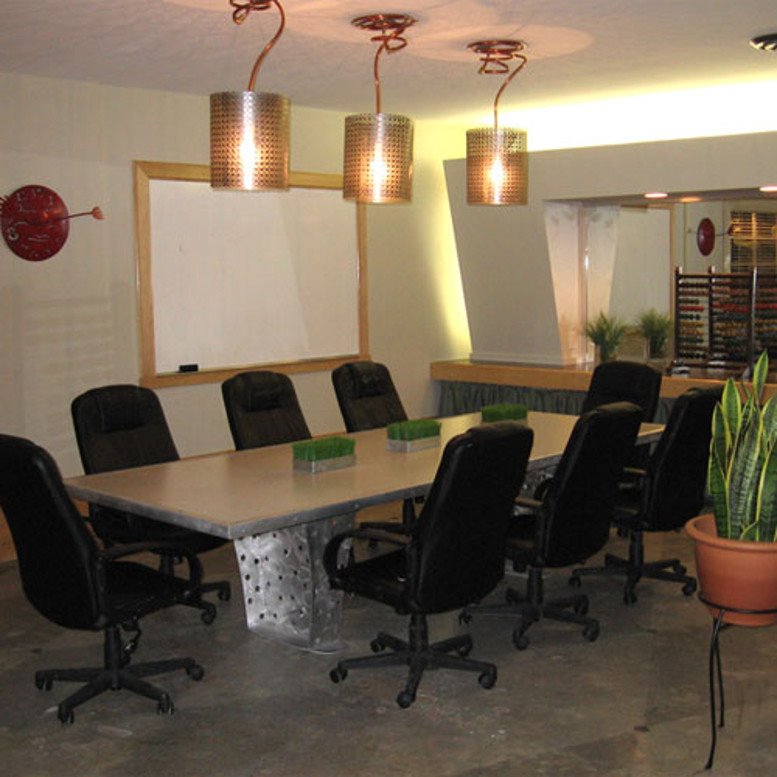 120 E Market St
Indianapolis Office Space
This offices offers a wide range of office sizes - approximately 250 square feet to 8,500 square feet - along with varying floor plans. Many of the floors have been renovated in a variety of styles,... Read More >>
201 N Illinois St
Indianapolis Office Space
Position your business in the Capital Center South Tower by renting office space in the heart of Indianapolis, the fastest growing region in the Midwest. Witness an office center that not only puts... Read More >>