Expand search to view more listings in and around Detroit.
See more offices in and around Detroit.
Office Space for Rent in Detroit | Coworking Space Detroit
Offices.net is pleased to present exceptional offices and coworking spaces, situated in highly sought after Detroit, MI locations. These offices are available on flexible contracts with the option of an immediate move in date and all the business support services you need, without the hassle of a long term conventional office space lease.
Our office suites and shared coworking spaces provide an ideal solution to working in Detroit, and in many cases also offer the option of adding or reducing the amount of space rented at short notice. This type of flexibility may be ideal for start-ups and companies that are likely to grow fast, as well as for those that are downsizing.
Detroit Commercial Real Estate: Office Space
Detroit's total office inventory amounts to 110 million square feet of space. Office buildings are fairly spread out, with a cluster of skyscrapers in the downtown area (many of which date from the 1970s), and other high-rise buildings (such as One Detroit Center, Penobscot Building, the Renaissance Center, and Book Tower) in adjacent areas.
Popular Office Locations: The CBD is mainly used by large corporates and tech companies, including some high-profile occupiers like Amazon and Microsoft, whereas Midtown caters to the medical and education sectors. Other areas worth mentioning are suburban sub-markets like Airport, Auburn Hills, Birmingham, Dearborn, Farmington, Lakes Area, Livonia, Pontiac, Royal Oak, Southfield, The Pointes, and Troy.
Office Space Price Range: Demand is highest in the CBD and yet average asking rents remain relatively low (under $20 / sq ft / year). Class A rents range between $21 to $23 and are expected to keep increasing, although only at a moderate pace and still offering overall good value (2017 data).
New Office Space Developments: As for the development pipeline, and despite record-low vacancy rates, new office projects are limited to Royal Oak and Midtown, although in the near future the Campus Martius complex is to undergo expansion and several high-spec office units at the old Hudson store site will be added to the city's inventory.
Find Office & Coworking Space in Detroit
Many of the business centers and cowork hubs offer flex space that comes inclusive of a range of office support services, with professional and friendly reception staff, security and onsite IT personnel, WiFi and internet services. Many of the office buildings and shared workspaces also provide video conferencing facilities, spacious conference rooms, and kitchens.
Select one of the executive office suites, shared offices or coworking spaces in Detroit listed above. The Detroit office space for rent on Offices.net is in excellent business locations, available now on flexible terms.
Why You Should Rent Office Space in Detroit MI
Detroit is Michigan's largest city by population and one of the largest urban centers in the Midwest of the United States. Since its foundation, the city has been highly dependent on its strategic location by the Detroit River and near the Canadian border.
Key Industries: In economic terms, Detroit is known for its large automotive and heavy manufacturing industries, since companies like Ford, General Motors, and Chrysler chose to city as their base and dominated the local economy until mid 20th century. After that point, the city's industry base transitioned towards a service-based economy. Automotive manufacturing is still a driving force, along with government, shipping, finance, healthcare, and pharmaceuticals. The technology sector is also noteworthy due to its contribution in specialized areas like IT, nanotechnology, and bio-tech.
Major Employers: Ford Motors is largest employer in the Detroit metropolitan area, with over 40,000 jobs. Other large employers include General Motors, the University of Michigan, the Federal Government, the
City of Detroit, the State of Michigan, the Port of Detroit, Henry Ford Health System, Blue Cross, Illitch, Detroit Medical Center, US Postal Service, Comerica Bank, Compuware, and DTE Energy.
Labor Market & Employment: Although the city experienced high unemployment levels for decades, recovery is underway and is evident in figures like a 30 to 100 job-to-population ratio and a 10-year job growth forecast at 30 percent. The majority of jobs are in transportation, sales and admin support, healthcare, and construction, while the fastest-growing occupations are architecture, engineering, computer science, life sciences, business, and financial operations.
Business Support & Incentives: Local business owners often cite the low cost of doing business as the main advantage of being based in Detroit. Moreover, the City of Detroit offers support programs for small businesses and particularly for those based in designated development districts, such as Capitol Park and East Riverside. The start-up scene is slowly taking off and appears attractive to tech-oriented business people given the low cost of commercial real estate, the availability of locally based talent in STEM occupations, recent infrastructure improvements, and funding opportunities. The main points of inquiry for prospective entrepreneurs are TiE Detroit, Grow Detroit, TechTown, and Detroit Entrepreneurship Network.
Find Small, Shared & Coworking Office Space in Detroit, Michigan
In addition, we have a selection of flexible office space available for rent in prime business locations in a number of other cities in Michigan.
Office Space for Rent in Detroit, Michigan
There are 5 office buildings and commercial real estate spaces available for rent in Detroit including:
Offices.net is here to help
In addition, we have a selection of flexible office space available for rent in prime business locations in a number of other cities in Michigan.
Featured Detroit Business Locations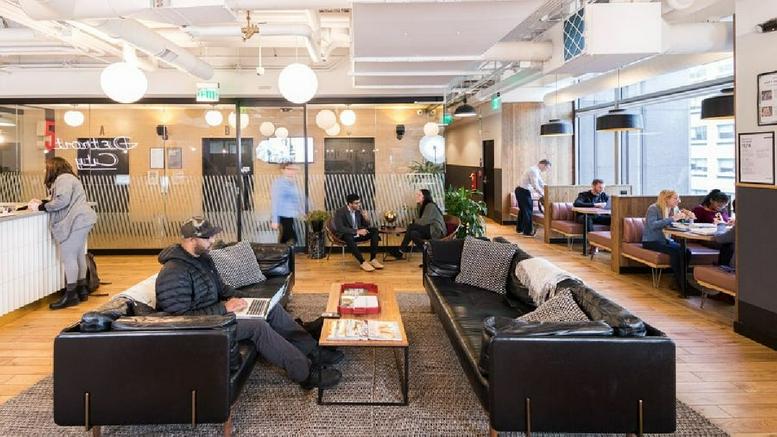 1001 Woodward Avenue
Detroit Office Space
This center is located in a beautiful glass building in the heart of Downtown Detroit and offers hot-desking and private office options to cover a multitude of unique business needs. From the... Read More >>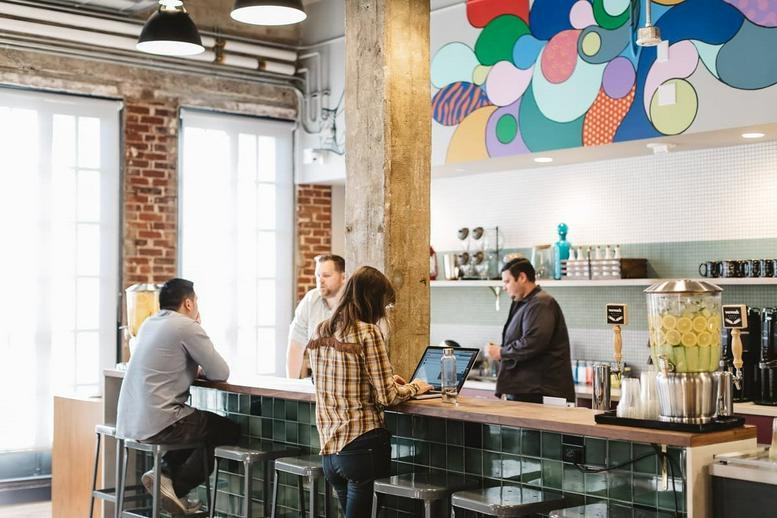 The Woodward Building
Detroit Office Space
This unique seven floor creative space in Detroit is the ideal workspace for those who want something a little different to traditional office space. Offering shared workstations as well as private... Read More >>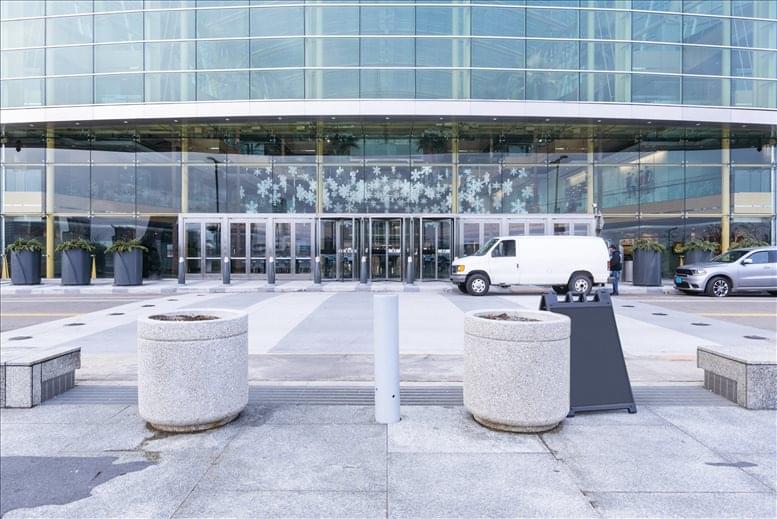 Renaissance Center
Detroit Office Space
This center is an iconic space in downtown Detroit – stylish architecture in the natural surroundings of the riverfront. But while it's stylish, it's practical too, putting hundreds of restaurants,... Read More >>