1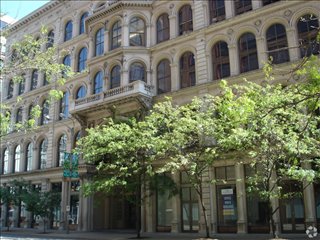 This modern workspace offers both coworking and private office options to cater to a variety of business needs. The space has private glass offices available for up to five people and on-site amenities such as local beer, pastries and fruit served in the center cafe, common areas and event space and a concierge service. The space has large windows that let... Read More >>
Serviced from $227 per person per month
Coworking from $284 per person per month

This modern workspace offers both coworking and private office options to cater to a variety of business needs... Read More >>
555 Washington Avenue, MO 63101
---
2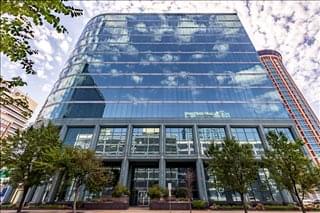 Opening soon, this center is part of the Deloitte building – a local landmark with full-height windows and a unique curved front. And while the building provides its own on-site amenities including a café, you'll also find restaurants, retailers and hotels within walking distance. Read More >>
Serviced Offices - Call for latest price

Opening soon, this center is part of the Deloitte building – a local landmark with full-height windows and a unique curved front... Read More >>
100 South 4th Street, MO 63102
---
3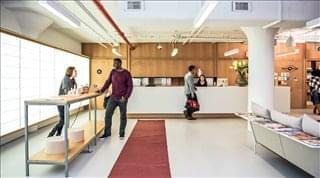 Due to open ion March 2018, this inspiring, collaborative workspace is situated on Lindell Blvd in the Central West End district and offers members access to a community of inspiring and productive entrepreneurs. The interior of the workspace is dynamic and suited to motivating ideas amongst it's like-minded members. Read More >>
Coworking - Call for latest price

Due to open ion March 2018, this inspiring, collaborative workspace is situated on Lindell Blvd in the Central West End district and offers members access to a community of inspiring and productive entrepreneurs... Read More >>
4625 Lindell Blvd, MO 63108
---
4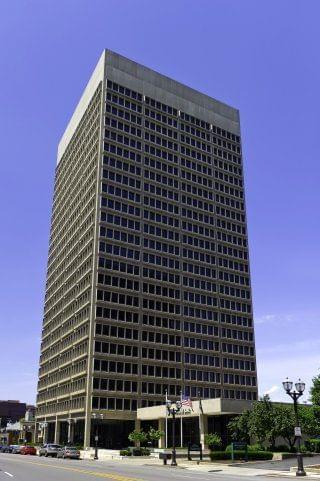 This center occupies the 11th floor of a renovated 24-story prestige building in Clayton, a suburb of St Louis, MO, recognized for its quality of life. Set in beautifully landscaped grounds that include a private veranda and revitalized plaza, the building features marble-walled communal areas, an impressive lobby and tall solar gray-glass windows. Various... Read More >>
Serviced Offices - Call for latest price

This center occupies the 11th floor of a renovated 24-story prestige building in Clayton, a suburb of St Louis, MO, recognized for its quality of life... Read More >>
7733 Forsyth Blvd, MO 63105
---
5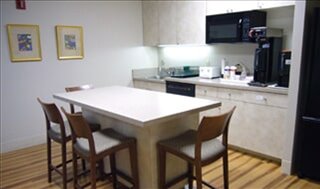 On the 8th floor of the building, this 50-office center is tastefully and professionally decorated, and has great views from the 33 exterior offices. The building also has a fitness center and café for complimentary use by office clients. Read More >>
Serviced from $600 per person per month

On the 8th floor of the building, this 50-office center is tastefully and professionally decorated, and has great views from the 33 exterior offices... Read More >>
231 South Bemiston Avenue, MO 63105
---
6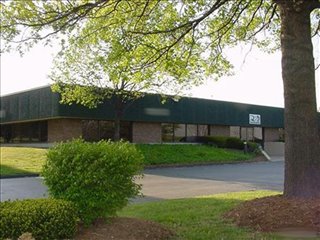 This centre offers ground floor office suites, a large resource room, four conference rooms, a kitchen, vending machines and plenty of free parking. Read More >>
Serviced from $600 per person per month

This centre offers ground floor office suites, a large resource room, four conference rooms, a kitchen, vending machines and plenty of free parking... Read More >>
1033 Corporate Square Dr, MO 63132
---
7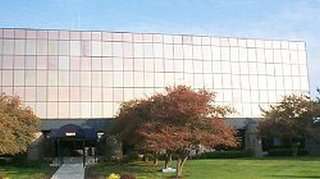 This center offers 36 individual offices, ranging in size from 99 to 640 sq ft. State-of-the-art office equipment and clerical services are available, billed based on your usage. Ample parking is available at no additional charge. Read More >>
Serviced from $600 per person per month

This center offers 36 individual offices, ranging in size from 99 to 640 sq ft... Read More >>
10805 Sunset Office Dr, MO 63127
---
8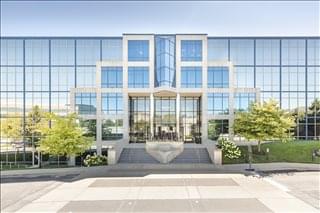 A range of well-designed facilities are provided with all your business needs in mind. Fully furnished and equipped offices and meeting rooms enhance the efficient, professional environment. Read More >>
Serviced Offices - Call for latest price

A range of well-designed facilities are provided with all your business needs in mind... Read More >>
2 City Place Drive, MO 63141
---
9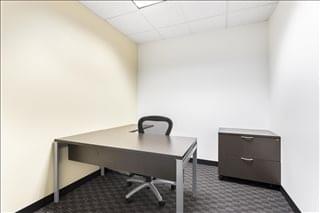 A four-story corporate style building in landscaped grounds is the location for this business center. With its grey brick and reflective glass frontage, the building creates a ready-for-business first impression. It is positioned next to Laumeier Sculpture Park and numerous amenities near the I-44/I-270 interchange, providing ease of access to downtown St... Read More >>
Serviced Offices - Call for latest price

A four-story corporate style building in landscaped grounds is the location for this business center... Read More >>
3636 S. Geyer Road, MO 63127
---
10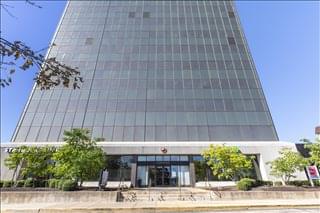 Furnished private offices enable clients to maximize business efficiency. Three impressively decorated meeting rooms, a range of services and a professional staff are available to accommodate all your business needs. Read More >>
Serviced Offices - Call for latest price

Furnished private offices enable clients to maximize business efficiency... Read More >>
111 West Port Plaza, MO 63146
---
11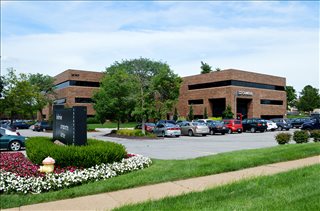 A prestigious building boasting a beautiful, brand new lobby and 110 offices including private single and multi-office suites with an updtated reception area. Very professional and cross-trained staff with longevity. This center offers flexibility in designing customized programs to suit your needs. Privately (Veteran) owned and operated since 1988.... Read More >>
Serviced from $600 per person per month
Virtual from $49

A prestigious building boasting a beautiful, brand new lobby and 110 offices including private single and multi-office suites with an updtated reception area... Read More >>
12747 Olive Blvd, MO 63141
---
---
Expand search to view more listings in and around St Louis.
St Louis Office Suites & Coworking Space
We have 11 modern office buildings in St Louis, Missouri in ideal business locations, offering office space that comes fully furnished and fitted with everything you need simply move in and get to work. Available immediately, this temporary office space provides a flexible, affordable alternative to conventional commercial real estate leasing which is particularly useful for entrepreneurs, small businesses, new branches and satellite project teams.
Our office suites provide an easy solution to working in St Louis, and in many cases also offer the option of increasing or reducing the amount of space rented at short notice. This type of flexibility is ideal for start-ups and companies that are expected to grow fast, as well as for those that are downsizing.
Many of the business centers that we feature offer offices that are fully furnished and equipped, making setting up a very fast process. Some of the serviced offices can be configured to meet the specific needs of your company. Many office providers will tailor the space for you and allow you to decorate to give you more control over your team culture and branding.
We would love to help you find your perfect new office. All you need to do is to choose any of the offices to rent in St Louis above. The office space listed on this site is in a prime location, and is available for instant lease on flexible terms.
Need help with your office space search? Just get in touch using the contact details above and we'll be more than happy to recommend some options in and around St Louis. All we need to get started are an idea of your budget, how many workstations you anticipate needing, and where you'd like to be located.
Featured St Louis Business Locations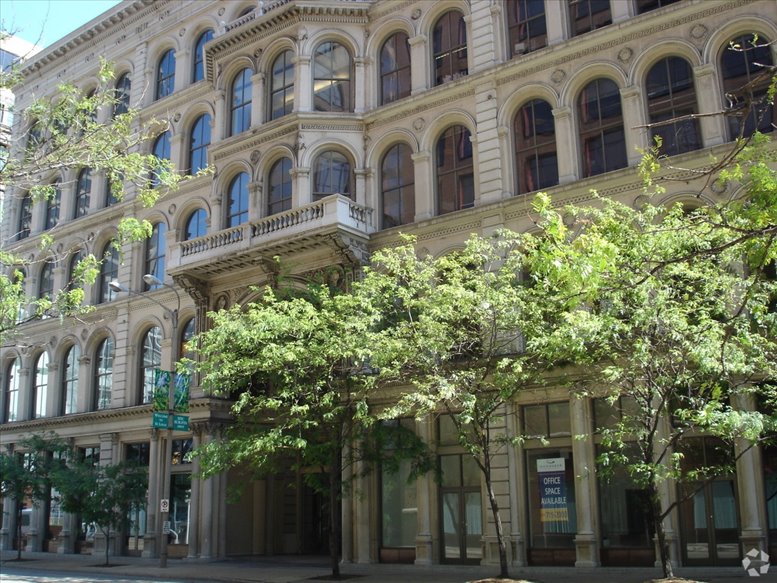 555 Washington Avenue
St Louis Office Space
This modern workspace offers both coworking and private office options to cater to a variety of business needs. The space has private glass offices available for up to five people and on-site... Read More >>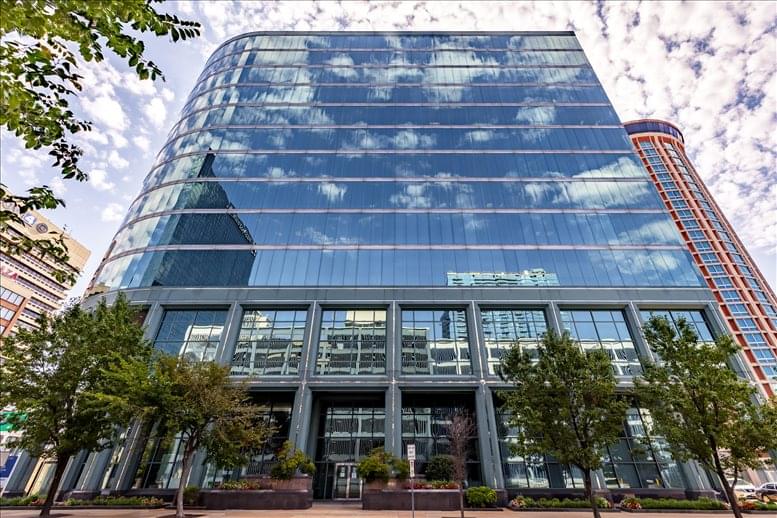 100 South 4th Street
St Louis Office Space
Opening soon, this center is part of the Deloitte building – a local landmark with full-height windows and a unique curved front. And while the building provides its own on-site amenities including... Read More >>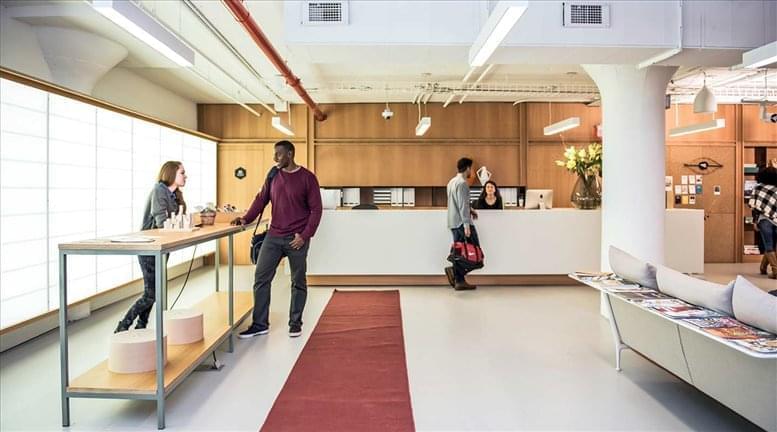 4625 Lindell Blvd
St Louis Office Space
Due to open ion March 2018, this inspiring, collaborative workspace is situated on Lindell Blvd in the Central West End district and offers members access to a community of inspiring and productive... Read More >>