1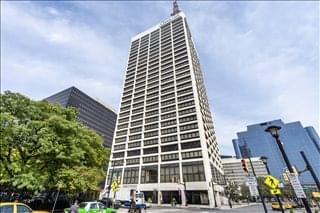 The building hosts a first-floor retail strip, which includes banks, a hotel, a fitness center, salons, shops and restaurants. Professional, elegant offices are enhanced with panoramic views of Newark and the Manhattan skyline. Read More >>
Serviced Offices - Call for latest price

The building hosts a first-floor retail strip, which includes banks, a hotel, a fitness center, salons, shops and restaurants... Read More >>
1 Gateway Center, NJ 07102
---
2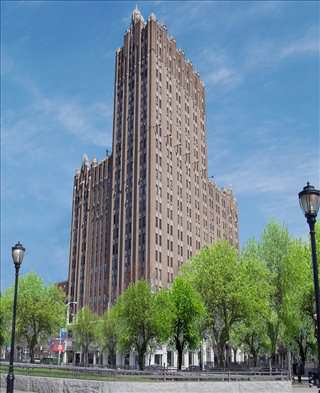 Located in ultra-modern high rise office tower within the heart of Newark's bustling central business district. A comprehensive refurbishment of this 85-year-old, 21-story landmark office tower in 2001 included mechanical upgrades, new windows and exterior restoration to bring the property to modern standards. In 2010 another major improvement project was... Read More >>
Serviced Offices - Call for latest price

Located in ultra-modern high rise office tower within the heart of Newark's bustling central business district... Read More >>
Military Park Building, NJ 07102
---
3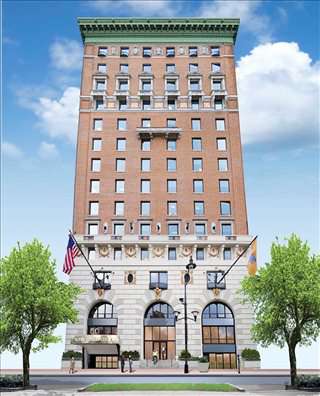 This office building contains a prestigious roster of tenants who enjoy first class amenities. These include Maize, a casual style restaurant, high tech meeting and conference rooms, state-of-the-art fitness center, a picturesque exterior roof garden and beautifully appointed guest accommodations. All tenants will receive responsive, on-site property... Read More >>
Serviced Offices - Call for latest price

This office building contains a prestigious roster of tenants who enjoy first class amenities... Read More >>
Robert Treat Center, NJ 07102
---
4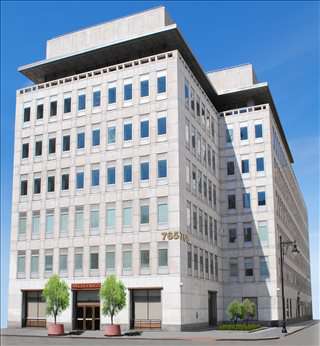 Distinguished by its white marble façade, this graceful, 200,000-square-foot office building features sweeping, 30,000-square-foot , build-to-suit floor plates and a prestigious Newark Central Business District address. Built by Prudential in 1957, as a sister building to its world headquarters this seven story, multi-tenant property recently has been... Read More >>
Serviced Offices - Call for latest price

Distinguished by its white marble façade, this graceful, 200,000-square-foot office building features sweeping, 30,000-square-foot , build-to-suit floor plates and a prestigious Newark Central Business District address... Read More >>
765 Broad Street, NJ 07102
---
5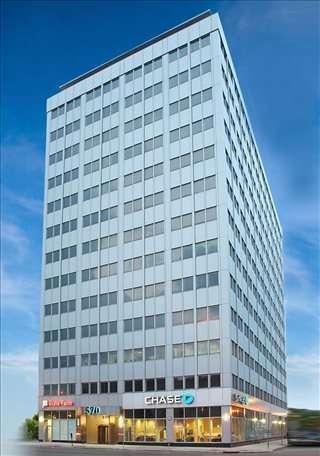 In the heart of Newark's central business district, this office building offers 15 stories of high quality, highly accessible office space at affordable prices. Dramatically modernized with the latest technology and modern business conveniences make this the right choice for today's business leaders. Discover how major improvements make this the perfect... Read More >>
Serviced Offices - Call for latest price

In the heart of Newark's central business district, this office building offers 15 stories of high quality, highly accessible office space at affordable prices... Read More >>
570 Broad Street, NJ 07102
---
---
Expand search to view more listings in and around Newark.
Newark Office & Coworking Space Rental
Offices.net has 5 Newark executive offices currently available for occupation at short notice with flexible rental terms, without the commitments and high overheads of conventional commercial real estate lease agreements. Our well placed office suites are situated in prime Newark, NJ business locations and include a wide range of services and amenities.
Newark has a thriving economy which is based predominantly on retailing, wholesaling, banking and insurance services. The city is the 3rd largest insurance centre in America and home to Prudential Financial, one of the largest insurance corporations in the world.
No matter what size your company is or what specific requirements you have, we have an excellent selection of offices to suit your needs in Newark, New Jersey. With flexible rental contracts and a range of professional business support services and amenities included, the above listed Newark office space is available to suit you.
A number of the office buildings provide receptions, state-of-the-art print and scanning facilities, internet and network wiring, telecommunications set up, office administration, and furnishings. Most of the business centers also provide on site IT support, meeting rooms, day and night access and other professional services and amenities.
Just choose one of the offices for rent in Newark on this page. Every one of the offices and executive office suite boasts an excellent business position in Newark, on flexible rental terms to suit your office space requirements.
Haven't got time to search? Just get in touch using the number or form above and we'll be more than happy to recommend some offices in and around Newark. All we need to know are the very essentials; the number of desks you need, your ideal locations and an idea of your budget.
Featured Newark Business Locations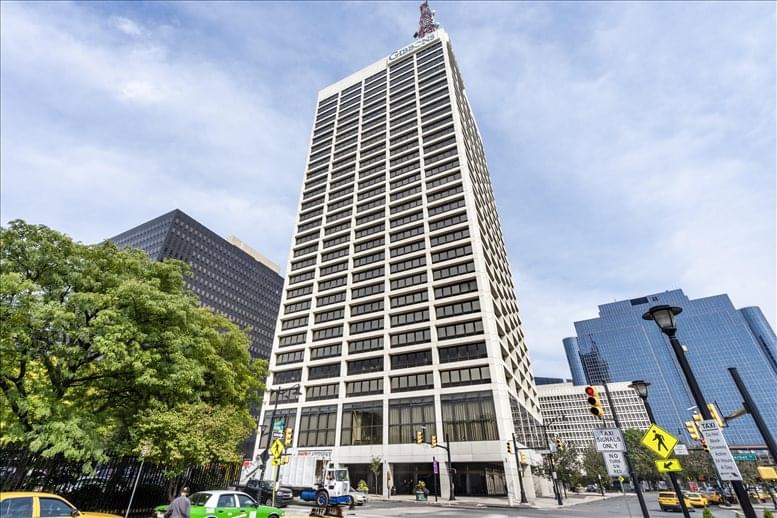 1 Gateway Center
Newark Office Space
The building hosts a first-floor retail strip, which includes banks, a hotel, a fitness center, salons, shops and restaurants. Professional, elegant offices are enhanced with panoramic views of... Read More >>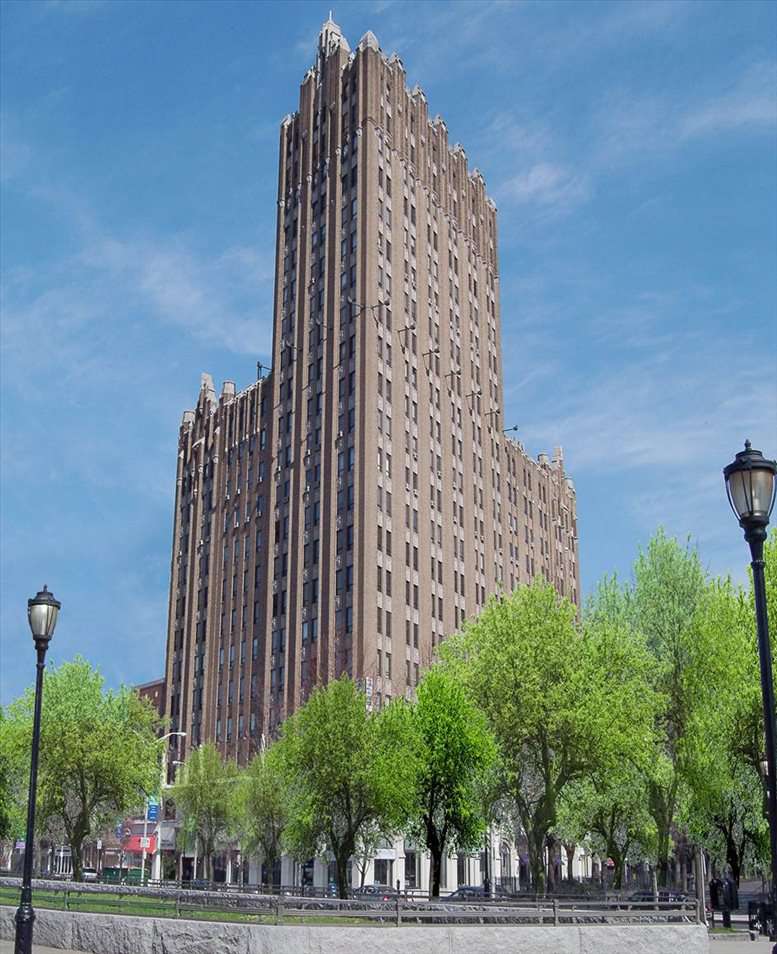 Military Park Building
Newark Office Space
Located in ultra-modern high rise office tower within the heart of Newark's bustling central business district. A comprehensive refurbishment of this 85-year-old, 21-story landmark office tower in... Read More >>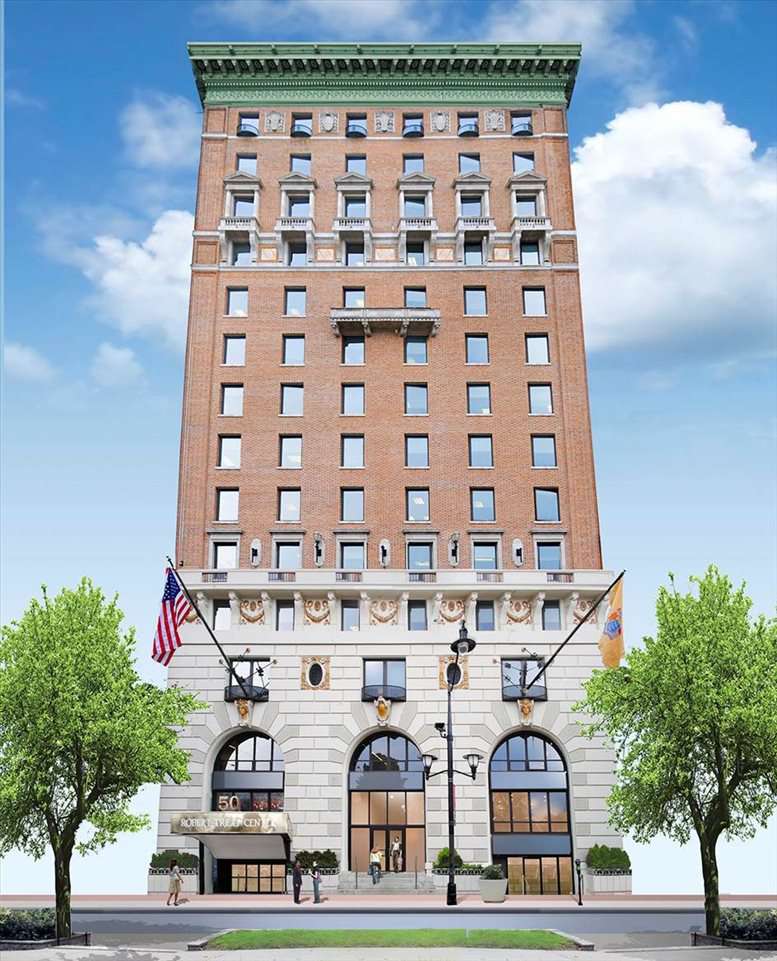 Robert Treat Center
Newark Office Space
This office building contains a prestigious roster of tenants who enjoy first class amenities. These include Maize, a casual style restaurant, high tech meeting and conference rooms, state-of-the-art... Read More >>