Expand search to view more listings in and around Pittsburgh.
See more offices in and around Pittsburgh.
Rent Private & Shared Offices & Coworking Space Pittsburgh PA
At Offices.net we feature affordable office spaces in office buildings and cowork hubs conveniently located in prime Pittsburgh positions. These workspaces and executive centers offer office suites and shared spaces in a range of sizes and configurations. With short term and flexible contracts, you will have all the benefits of a prestigious business address in Pittsburgh, Pennsylvania including a wide range of services and facilities, without the commitments of a conventional office space rental.
Pittsburgh is the second largest city in Pennsylvania. Nicknamed the 'Steel City' due to its historically strong connections to the steel industry and the presence, at one time, of hundreds of steel-related companies. The city has increasingly turned to high technology, biomedical technology and health care, tourism, retail, finance, education, services and other sectors as steel has declined.
With more than 400 bridges, Pittsburgh is also known as 'the City of Bridges'. Sitting at the confluence of the Monongahela and Allegheny Rivers, the downtown skyline is among the most beautiful in the country. The city is often listed as one of the most liveable cities, including by Forbes magazine and The Economist. It is also recognised as a top travel destination thanks to its array of cultural attractions.
Find Coworking Offices for Rent & Spaces for Lease in Pittsburgh, PA
Regardless of the size of your company or what business requirements you have, we have an excellent selection of offices and cowork spaces to suit your needs in Pittsburgh, Pennsylvania. With flexible rental agreements and a range of professional business support services and facilities included, the above listed Pittsburgh office space is ready and available for lease.
Pittsburgh Commercial Real Estate: Office Space Market
There is a cluster of corporate headquarters in downtown Pittsburgh, also known as the Golden Triangle, which is home to more than 30 high-rise office buildings. The CBD alone is home to more than 24 million square feet of office space, and the second largest market is the Greater Downtown area with nearly 12 million.
Other large sub-markets include Parkway East, Parkway West, South Pittsburgh, North Pittsburgh, and Oakland. Total office and coworking space in suburban areas like Fayette County, Washington County, Butler County, and Westmoreland County amounts to nearly 14 million square feet.
Office Vacancy & Rental Rates: The historical average for vacancy rates is around 10 percent, but is higher in the CBD, Greater Downtown, and Parkway West. Stable vacancy rates keep rental rates down, and across all sub-markets average asking rates are approximately $23 / sq ft / year, increasing to more than $30 for the priciest Class A properties in the CBD and Oakland. In general terms, indicators in line with those of a secondary office market, although Pittsburgh is still among the 30 top US office markets both in terms of investment and future development potential.
Coworking Space in Pittsburgh: According to JLL flex and coworking space is the office space market's 'primary growth driver' in the US. Pittsburgh has seen a lot of growth in shared workspaces including well known national and international companies such as Industrious, boutique coworking spaces such as Beauty Shoppe, local creative communities such as Cube in East Liberty, creativity incubator Studio Eight27, large shared workspaces like XFactory in Point Breeze, and the home-grown tech startup space Avenu (formerly Revv Oakland and StartUptown). While a few of Pittsburgh's coworking spaces are Downtown such as Club Level CoWorking, most are spread throughout the city in neighborhoods that include Lawrenceville, Allentown, Sharpsburg, Lower Hill District and North Side.
Market Outlook & New Developments: Parkway West (near the airport) is the area most likely to host new office developments in the near future. In other areas, office renovations are the predominant theme, since many occupiers seek upgraded offices at a lower price point that new builds.
Professional Office Space Pittsburgh PA
Many of the business centers and cowork hubs that we feature offer offices and workspaces that are fully furnished and equipped, making setting up a very fast process. Some of the serviced offices can be configured to meet the particular needs of your business with features such as onsite parking, air conditioning, property management, business lounge facilities and more. Some office providers will tailor the space in Pittsburgh for you and permit you to decorate, giving you more control over your environment and brand image.
We would love to help you find your perfect new office for lease or shared workspace rental. Simply pick any of the offices to rent in Pittsburgh on this page. All of the flex space for rent listed on Offices.net is in an ideal location, and is available for immediate rental on flexible terms. If you would like to visit an office, request a day pass or find out what memberships start from fill out the Quick Quotes form or call us now.
Why You Should Rent Pittsburgh PA Office Space
Pittsburgh has a metropolitan population of more than 2 million people, which makes it the second largest city in the state of Pennsylvania. The city ranks third in the list of Best Large American Cities to Live In due to its high rankings in safety, affordability, strength of the local economy, and overall quality of life.
Important Industries: In the past, Pittsburgh was known for its thriving steel works and heavy industry, but as the importance of these sectors declined Pittsburgh emerged as a high-tech hub and many believe it has the potential to become the Silicon Valley of the East. Other important industries are healthcare, education, commercial real estate, and business services.
There are six Fortune 500 companies among the city's largest employers, which include the University of Pittsburgh and the Pittsburgh medical center, the Federal Government, Giant Eagle, PNC Bank, Bank of New York Mellon, United States Steel Corporation, the City of Pittsburgh, and Western Penn Allegheny Health.
Labor Market: Pittsburgh and its metropolitan area are home to nearly 70 colleges and universities, so the city is renowned for educational excellence and world-class research. Local universities excel in robotics, medical research, artificial intelligence, and engineering. While previously many graduates moved elsewhere in search for work, in recent times the local labor market has been able to support a balanced demand-supply in highly skilled occupations, coupled with higher-than-average wages.
Business Incentives & Support: Business loans, tax abatements, and bonds are offered by the City of Pittsburgh and Allegheny county, in amounts ranging from $100,000 to up to $10 million in order to promote urban regeneration via job creation, support small business owners and help them grow, and foster community development through innovation.
Approximately 99.8 percent of all local businesses are defined as small businesses between 1 and 20 employees, and many of those receive support from government initiatives as well as from dedicated centers at the University of Pittsburgh.
Find Office Rentals & Pittsburgh Commercial Property
We also have executive office suites, short-term and flexible office space for rent in other cities throughout Pennsylvania. Call us and we will do everything we can to help you find affordable office spaces for lease in the ideal location for you. Whether you require dedicated desks, industrial space, Pittsburgh medical office space, flex space, private offices or any other type of office space for rent - get in touch with us today.
Office Space for Rent in Pittsburgh, Pennsylvania
There are 17 office buildings and commercial real estate spaces available for rent in Pittsburgh including:
| | |
| --- | --- |
| BNY Mellon Center, 500 Grant St | Serviced Offices |
| Park Building, 355 Fifth Avenue | Serviced Offices |
| 1 Oxford Centre, 301 Grant Street | Serviced Offices |
| Liberty Center, 606 Liberty Avenue | Coworking spaces, Serviced Offices, Virtual Office |
| Historic Investment Building, 239 4th Avenue | Coworking spaces |
| Investment Building, 239 4th Ave | Serviced Offices |
| Diamond Building, 100 Fifth Ave | Serviced Offices |
| One PPG Place, 31st Fl | Coworking spaces, Serviced Offices |
| North Shore Place II, Bldg 1B | Serviced Offices |
Offices.net is here to help
We also have executive office suites, short-term and flexible office space for rent in other cities throughout Pennsylvania. Call us and we will do everything we can to help you find affordable office spaces for lease in the ideal location for you. Whether you require dedicated desks, industrial space, Pittsburgh medical office space, flex space, private offices or any other type of office space for rent - get in touch with us today.
Featured Pittsburgh Business Locations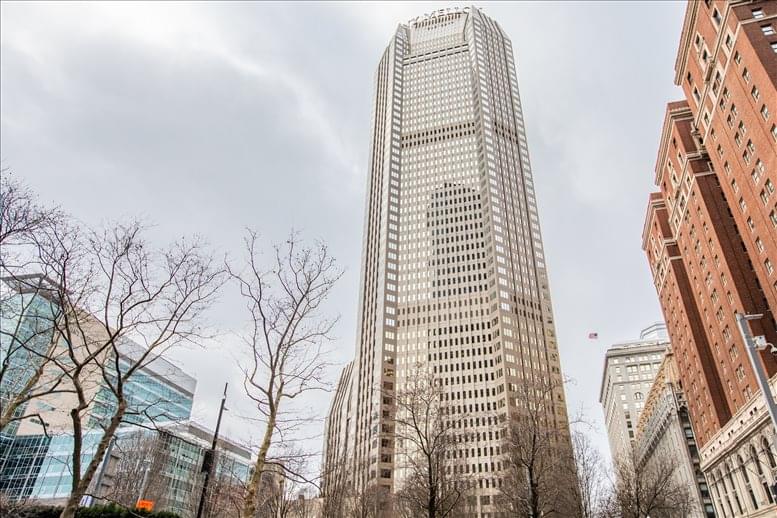 BNY Mellon Center
Pittsburgh Office Space
This newly-renovated office space occupies the entire 29th floor and includes three meeting rooms, a coworking space and a variety of executive suites all with exceptional views over the city. There... Read More >>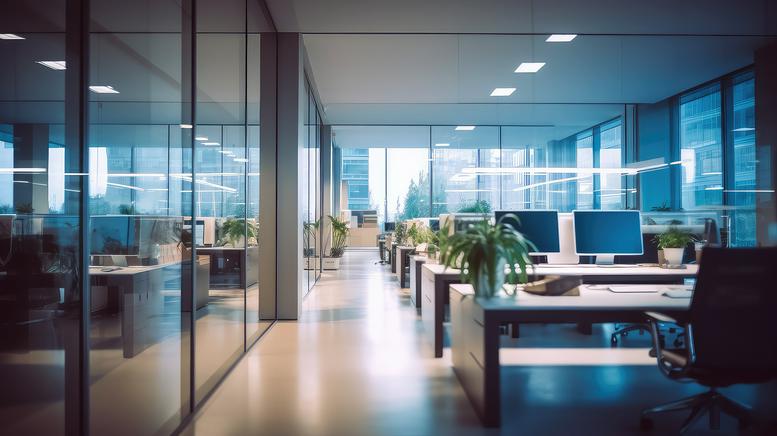 Park Building
Pittsburgh Office Space
The historic building in downtown Pittsburgh offers contemporary office space with sizes ranging from 200SF-10,000SF. The building has many conference rooms for its office tenants. The building is... Read More >>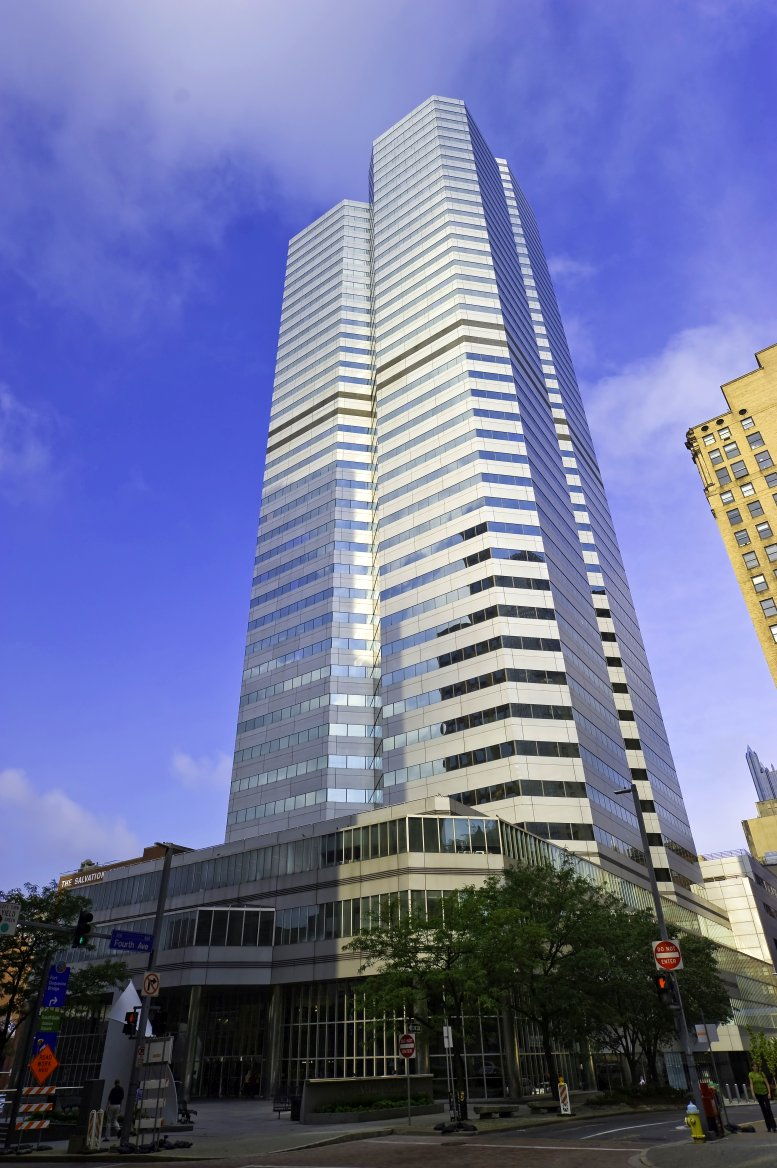 1 Oxford Centre
Pittsburgh Office Space
This 1.4 million sq ft mixed-use facility contains Class A office space, retail space, a health and fitness club, and an attached parking garage. This multi-levelled office and retail center has an... Read More >>