1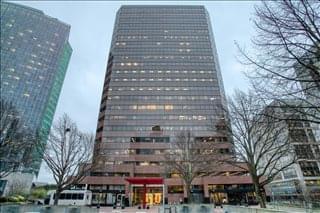 Located on the top two floors of a landmark building, this serviced business center offers panoramic views of the Seattle skyline, Mt. Rainier, Lake Washington and the Cascade and Olympic Mountains. Read More >>
Serviced Offices - Call for latest price

Located on the top two floors of a landmark building, this serviced business center offers panoramic views of the Seattle skyline, Mt... Read More >>
10900 North East 4th Street, WA 98004
---
2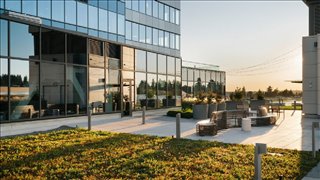 This contemporary, upscale workspace offers a creative and collaborative environment for you to house your business. Offering shared workbenches and private offices as well as common lounge areas, conference rooms of varying sizes and refresh areas fully stocked with micro-roasted coffee, tea and fruit infused water. This space also offers unique features... Read More >>
Serviced from $540 per person per month
Coworking from $300 per person per month

This contemporary, upscale workspace offers a creative and collaborative environment for you to house your business... Read More >>
---
3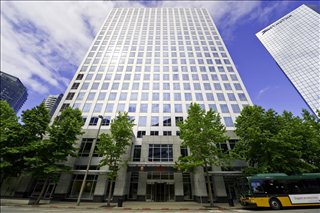 The center occupies two upper floors of this 22-story office building, designed to maximize the 360 degree views of the surrounding area. This center provides a range of business solutions. Read More >>
Serviced Offices - Call for latest price

The center occupies two upper floors of this 22-story office building, designed to maximize the 360 degree views of the surrounding area... Read More >>
601 108th Avenue Northeast, WA 98004
---
4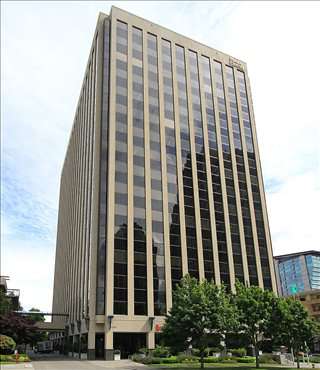 This is a Class A address for your downtown Bellevue executive office suite. This 15-story building has an abundant amenity base, and includes a first-class bank. The centre offers individuals, professionals, and small entrepreneurs the ability to enjoy a professional corporate environment. Read More >>
Serviced from $550 per person per month

This is a Class A address for your downtown Bellevue executive office suite... Read More >>
10900 NE 8th Street, WA 98004
---
5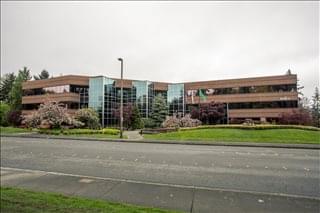 A prestige address puts your business close to the commercial heart of Seattle's eastern city-suburb, Bellevue. The center is on the third floor of an office building in a park setting and boasting a striking atrium. Situated just minutes from Bellevue's Main Street, the center's immediate neighbors in the Overlake district include professional... Read More >>
Serviced Offices - Call for latest price

A prestige address puts your business close to the commercial heart of Seattle's eastern city-suburb, Bellevue... Read More >>
11900 N.E. 1st Street, WA 98005
---
6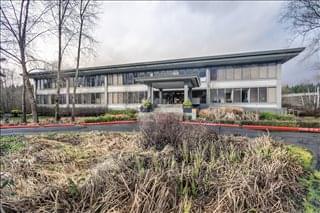 A business campus set in 65 acres of woodland and attractive grounds is the well-positioned location of this executive suite business center. This highly accessible center can be found minutes from downtown, a short distance from the I-405. The park is home to a mix of big-name corporations and small to medium businesses, reflecting the diverse make-up of... Read More >>
Serviced Offices - Call for latest price

A business campus set in 65 acres of woodland and attractive grounds is the well-positioned location of this executive suite business center... Read More >>
1400 112th Ave. SE, WA 98004
---
7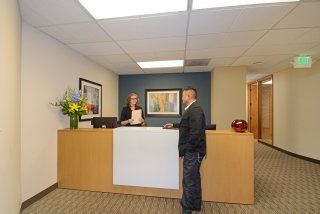 Located close to where the interstate meets the state route to Seattle, this executive suite business center is conveniently positioned for easy access to markets. It occupies a three-floor building overlooking woodland that's also close to a bus route and many amenities. Bellevue, which means 'beautiful view' in French, has grown from a rural... Read More >>
Serviced Offices - Call for latest price

Located close to where the interstate meets the state route to Seattle, this executive suite business center is conveniently positioned for easy access to markets... Read More >>
11820 Northup Way, WA 98005
---
8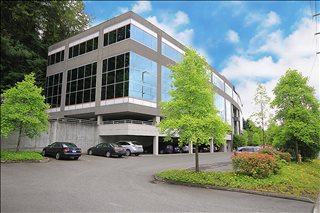 Beautiful, newly remodeled business center, located in a high-quality, low rise building with valley and mountain views. This center offers a full range of services including, coffee and tea service, and free parking. Virtual Office Packages starting at $95 per month. Read More >>
Serviced from $488 per person per month

Beautiful, newly remodeled business center, located in a high-quality, low rise building with valley and mountain views... Read More >>
14205 S.E. 36th St, WA 98006
---
9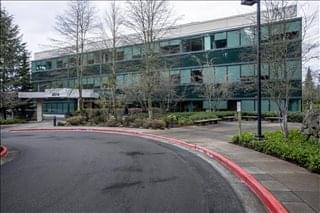 Occupying the entire building, this business center offers serviced offices in all configurations. Clients also benefit from kitchen facilities on each floor, library, common areas with a putting green and plasma screen TV, and three quiet rooms for rejuvenation. Read More >>
Serviced Offices - Call for latest price

Occupying the entire building, this business center offers serviced offices in all configurations... Read More >>
2018 156th Avenue North East, WA 98007
---
---
Expand search to view more listings in and around Bellevue.
Executive Offices & Shared Space Bellevue
We have 9 modern office buildings with business space for rent in Bellevue, including executive offices, creative work spaces, shared space, hot desking and virtual office services. The temporary office space we offer in and around Bellevue gives you an opportunity to do business in a great location without the overheads and long-term commitments of commercial real estate leases.
Bellevue sits on the shores of Lake Washington, across from Seattle. The growing city is Seattle's largest suburb and has the second largest city centre in Washington. Bellevue is also close to Redmond, the home of Microsoft, Nintendo and Valve Corp. The city itself is also the base for many businesses, including leading technology companies. Bellevue is one of the wealthiest communities in Washington, and consistently ranks as one of the best places to live and do business in the United States.
Our goal is to help you find the best work environment, arrange a rental agreement that suits you, and get you into your new offices as quickly and easily as possible. There are a range of office types, from conventional space to serviced offices, from work space to fixed desks and office suites for teams and the largest organizations. We will be happy to help you navigate the options and find the office space that is best for your company.
Numerous business centers listed on Offices.net come inclusive of a wide range of office support services including dedicated front desk reception and security personnel, conference suites and lounge areas, dining facilities and break out rooms. On top of this, most of the office buildings also include high speed internet and network wiring, free car parking spaces, 24 hour access and onsite IT support staff.
Choose one of the offices or executive office suites in Bellevue listed on this page. The office space listed on Offices.net is in prime business locations, and is available for rent on flexible terms.
Haven't got time to search? Just get in touch using the number or form above and we'll be more than happy to recommend suitable business centers and commercial office buildings in and around Bellevue. All we need to know are the essentials; the number of desks you need, your ideal locations and your budget.
Featured Bellevue Business Locations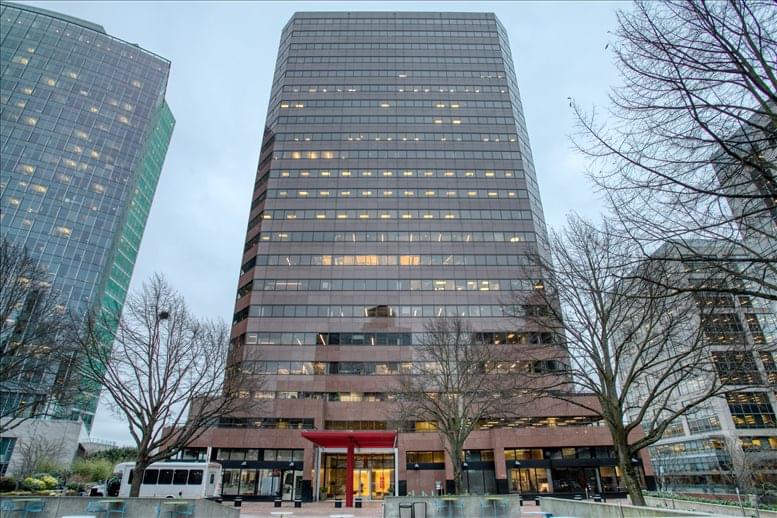 10900 North East 4th Street
Bellevue Office Space
Located on the top two floors of a landmark building, this serviced business center offers panoramic views of the Seattle skyline, Mt. Rainier, Lake Washington and the Cascade and Olympic... Read More >>
Lincoln Square
Bellevue Office Space
This contemporary, upscale workspace offers a creative and collaborative environment for you to house your business. Offering shared workbenches and private offices as well as common lounge areas,... Read More >>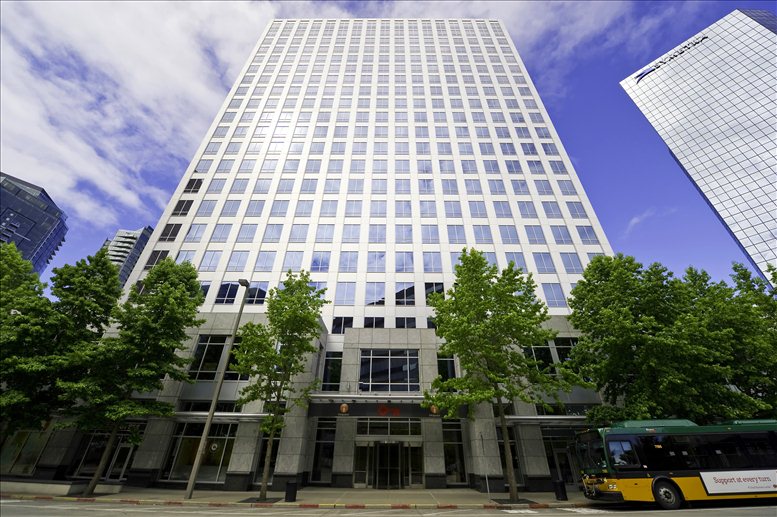 601 108th Avenue Northeast
Bellevue Office Space
The center occupies two upper floors of this 22-story office building, designed to maximize the 360 degree views of the surrounding area. This center provides a range of business... Read More >>