View listings for other types of office space in and around Phoenix.
See more offices in and around Phoenix.
Coworking Phoenix | Collaborative Workspace
Phoenix is a great location for entrepreneurs and companies committed to innovation and willing to adapt to new and more productive ways of arranging working office space.
Average prices for coworking space in Phoenix start at daily rates of $35, and go up to $350 / month for dedicated desks.
Hot desking prices average $100 / month.
Private offices are in the region of $600 to $700 / month.
Phoenix is known for offering a number of specialized coworking spaces, proving that not all coworking solutions are created using the same blueprint and that their main objective is to adapt office space to the needs of its occupiers in a much more fitting way than conventional offices can. One such example is Momplex, a coworking option offering collaborative space and on-site childcare to working mothers. Another example involves easily customizable membership options.
Boutique spaces like Deskhub (centrally located in North Phoenix's High Street) and The Office Bowl on 1415 N 7th Ave and 4517 N12 St offer flexible membership plans, allowing office users to cut down on costs and be able to forecast their expenses better. There's also Coworking on 15th Ave, Union WorkSpace.
Niche spaces catering to tech companies are also popular. These can accommodate both established firms and those in their initial stages, with Galvanize Phoenix being a prime example. Also worth mentioning is Co + Hoots, which has been listed as one of the top 5 coworking spaces in the entire United States and one of the top 10 in the world. This venue offers mentorship programs, access to business development training, and networking events, as well as industry-specific meetups.
Phoenix Coworking & Shared Office Space
Although a small subset of the Phoenix commercial real estate market, coworking in Phoenix mostly caters to companies that are looking to expand into Arizona without committing to traditional offices and long leases. In many cases, acquiring coworking space is seen as a preliminary step before establishing a fully fledged business operation, and it also appeals to firms during the scale up stage.
One of the reasons why many local businesses are gravitating towards this type of office space involves recent changes in the city's economy, which have resulted in technology-related industries becoming one of the most important sources of local job creation, replacing customer care and back office operations.
Search for Phoenix Coworking Space
Offices.net can help you find shared workspace throughout Phoenix. If you don't see what you want above give us a call on 972-913-2742. Our office search service is free and our experts know the local market well. We look forward to helping you find the perfect coworking space in Phoenix.
Featured Phoenix Business Locations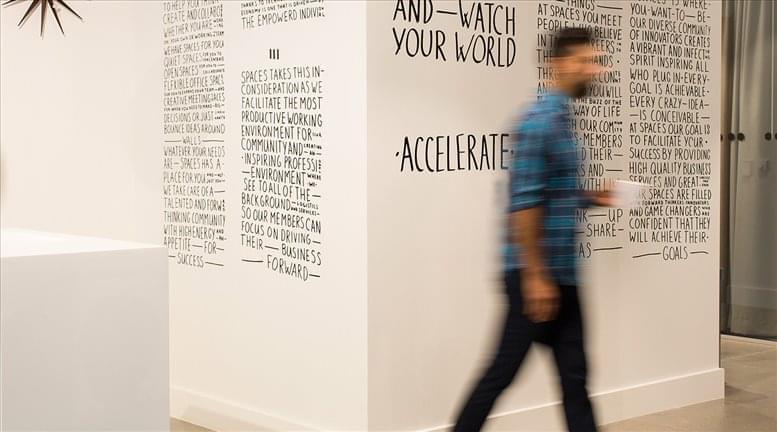 One Renaissance Square
Phoenix Office Space
A designer workspace in the heart of Downtown, this center is handily placed in Phoenix's Central Business District. With fantastic on-site amenities, and large windows allowing natural light to... Read More >>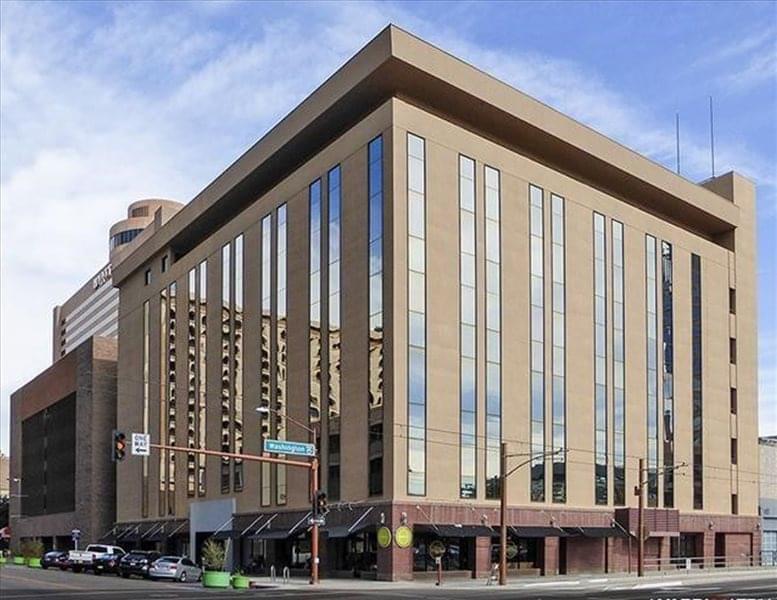 One North First Street
Phoenix Office Space
This highly prestigious and exceptionally well equipped business center installation is a collaborative and creative working environment and workspace for entrepreneurs and leaders who are serious... Read More >>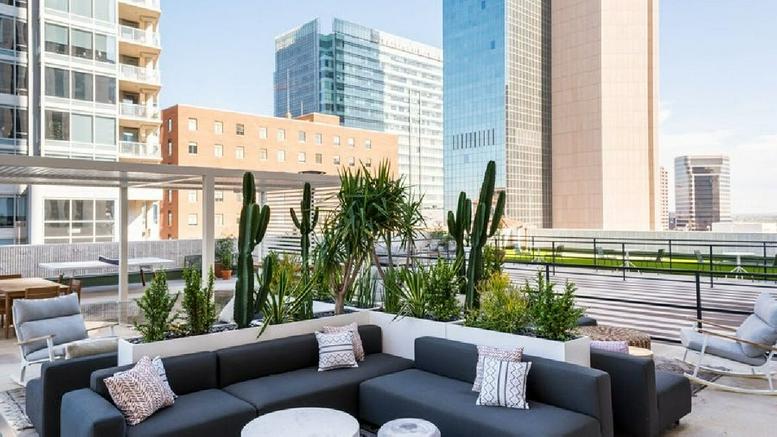 US Bank Tower
Phoenix Office Space
Ultra-modern office space situated in a central location. This work space boasts a sleek, interior design and each space is filled with natural light, comfortable furniture, and custom art. An... Read More >>