1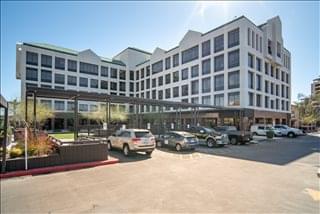 This workspace is strategically located in one of Scottsdale's landmark buildings in the heart of the city's business district. The office space itself gives way to beautiful views of the city and the surrounding McDowell Mountains and offers a variety of amenities to tenants. Included are; an on-site management team to help with your unique business needs,... Read More >>
Serviced from $273 per person per month
Coworking - Call for latest price
Virtual from $113

This workspace is strategically located in one of Scottsdale's landmark buildings in the heart of the city's business district... Read More >>
7150 E Camelback Rd, AZ 85251
---
2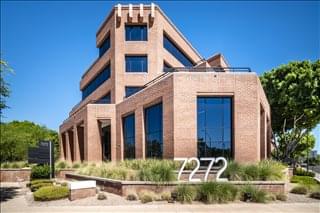 This center, located in the heart of Scottsdale, offers members a prestigious address in the center of the financial district of the city. Providing both private and coworking spaces to your business there is an option for everybody and great on-site amenities to compliment this great location. With an on-site management team to help with the daily running... Read More >>
Serviced from $264 per person per month
Coworking from $246 per person per month
Virtual from $114

This center, located in the heart of Scottsdale, offers members a prestigious address in the center of the financial district of the city... Read More >>
7272 E Indian School Rd, AZ 85251
---
3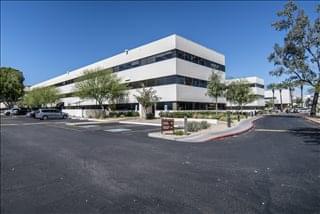 This center is situated in a low-rise building on East Camelback Road and offers multiple membership options, from private office spaces to collaborative coworking areas created for networking on a daily basis. The workspace offers access to meeting and conference rooms, a reception services and a great on-site management team who can assist you with your... Read More >>
Serviced from $306 per person per month
Coworking from $285 per person per month
Virtual from $93

This center is situated in a low-rise building on East Camelback Road and offers multiple membership options, from private office spaces to collaborative coworking areas created for networking on a daily basis... Read More >>
Camelback Square, AZ 85251
---
4
This center provides a professional and functional environment, featuring a well-appointed reception area, videoconferencing capabilities, and a friendly, knowledgeable staff to provide support services as required. Read More >>
Serviced Offices - Call for latest price
Coworking - Call for latest price
Virtual - Call for latest price

This center provides a professional and functional environment, featuring a well-appointed reception area, videoconferencing capabilities, and a friendly, knowledgeable staff to provide support services as required... Read More >>
7702 E Doubletree Ranch Rd, AZ 85258
---
5
This workspace, located in a class A building, offers both private and coworking office options as well as virtual offices for a prestigious business address. The center provides members access to conferencing and meeting rooms as well as a fully functioning kitchen area. There is an on-site management team who are friendly and happy to greet your business... Read More >>
Serviced from $267 per person per month
Coworking from $246 per person per month
Virtual - Call for latest price

This workspace, located in a class A building, offers both private and coworking office options as well as virtual offices for a prestigious business address... Read More >>
Kierland Corporate Center, AZ 85254
---
6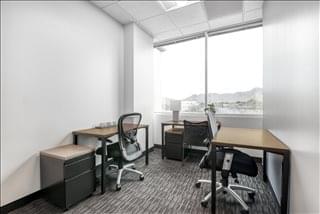 This workspace, conveniently located on North Pima Road, offers members access to private, coworking and virtual office options. With access to the two on-site meeting rooms, which are versatile and can accommodate both smaller and larger teams, you can plan your next big move. The center offers members beautiful views of both the McDowell and Camelback... Read More >>
Serviced from $399 per person per month
Coworking from $369 per person per month
Virtual from $112

This workspace, conveniently located on North Pima Road, offers members access to private, coworking and virtual office options... Read More >>
Raintree Corporate Center, AZ 85260
---
7
Surrounded by a myriad of upscale restaurants, shops and hotels, this business center boasts one of the Valley's foremost locations at the corner of Scottsdale Road and Frank Lloyd Wright. This prime fourth floor location offers spectacular vistas of the McDowell Mountains and North Scottsdale valley. Courtyards, walkways and a high-profile sculpture spire... Read More >>
Serviced from $351 per person per month
Coworking from $330 per person per month
Virtual from $113

Surrounded by a myriad of upscale restaurants, shops and hotels, this business center boasts one of the Valley's foremost locations at the corner of Scottsdale Road and Frank Lloyd Wright... Read More >>
16427 N Scottsdale Rd, AZ 85254
---
---
Expand search to view more listings in and around Scottsdale.
Rent Executive, Coworking & Virtual Office Space
We have a range of exceptional office space available for rent in highly sought after Scottsdale, AZ locations. These private office suites, shared spaces and virtual office solutions are offered on flexible contracts with the option for immediate access and all the support services you wish to choose, without the hassle of a long term conventional lease.
We provide businesses of all sizes with flexible workspace solutions in Scottsdale AZ, available on a short term basis, allowing you to remain as agile as the market in which you work. With a wide range of business support services and amenities included, your business can be assured of an easy transition into its new Scottsdale premises.
Scottsdale Office Space Costs and Availability
The Scottsdale office market is considered a suburban sub-market belonging to the Greater Phoenix area. Already one of the most popular office locations in the vicinity of Phoenix, in the near future Scottsdale is expected to expand southwards.
Prime Locations: Office inventory is currently spread across three main areas:
Central Scottsdale
Scottsdale South
Scottsdale Airpark
All in all, there are more than 25 million square feet of office space, with Airpark having the largest amount of office inventory.
Vacancy Rates & Average Costs: Vacancy rates are lower in the Airpark area (12 percent) and highest in South Scottsdale (around 15 percent), which is also the area with the highest average asking rates just under $30 / sq ft / year, although city-wide they are in the mid $20s. Class B rents are in the region of $25 / sq ft / year and Class C properties go from $14 in Airpark to $24 in South Scottsdale (2017 data).
Why Businesses Choose Scottsdale, Arizona
With a population of nearly 250,000 people, Scottsdale is one of the largest and most populous urban centers in southern Arizona. The city is located 12 miles north of Phoenix and is surrounded by the Sonoran Desert and Tonto National Forest.
Given its location near well-known outdoor and recreational areas, the Scottsdale economy is significantly supported by the income generated by the tourism, leisure, and hospitality industries. Lodging alone generates nearly $80bn / year in sales tax and hospitality is one of the city's target industries. Other important drivers of economic growth are healthcare, bioscience, finance, and technology. Locally, the largest employers are Honor Health, CVS, Scottsdale School District, Yelp, Mayo Clinic, the City of Scottsdale, General Dynamics, Vanguard, McKesson, and Nationwide Insurance.
Labor market data suggest that the city's total workforce will exceed 300,000 people by 2050, meaning it will double its current size of 130,000. Scottsdale has a predominantly young population, with a third of all residents aged 25 to 55 years old, as well as an educated workforce, since 55 percent has a bachelor's degree or similar qualification. Office-using professions (like management, business services, sales and office support) constitute the bulk of employment in Scottsdale, which is also emerging as a top destination for tech companies looking to expand beyond East and West Coast locations.
Scottsdale is home to nearly 22,000 businesses, and 70 percent of those are micro-enterprises with 1 to 4 employees. The city offers a favorable taxation environment and has recently reduced corporate income tax in order to boost local business scene. In addition, Scottsdale attracts Arizona's second highest amount of venture capital investment, mainly towards tech companies that also benefit from state-of-the-art infrastructure in incubators and a very active start-up scene. The Economic Development Division of the City offers a range of resources designed to help business owners plan their move to the city.
Scottsdale Office Space for Rent
Many of the spaces we list offer a wide range of business support services which include telecommunications set up, high speed internet and network wiring, receptions and office administration personnel and, in some cases, IT support staff. In addition, many of the business centers also provide conference and meeting room facilities with free car parking, kitchen areas and, in some cases, even onsite gyms.
All you need to do is to pick one or more of the commercial properties displayed above and fill out the instant quote form. Our consultants are experts in the local commercial real estate market and can advise you on the property that would best suit your unique requirements.
Featured Scottsdale Business Locations
7150 E Camelback Rd
Scottsdale Office Space
This workspace is strategically located in one of Scottsdale's landmark buildings in the heart of the city's business district. The office space itself gives way to beautiful views of the city and... Read More >>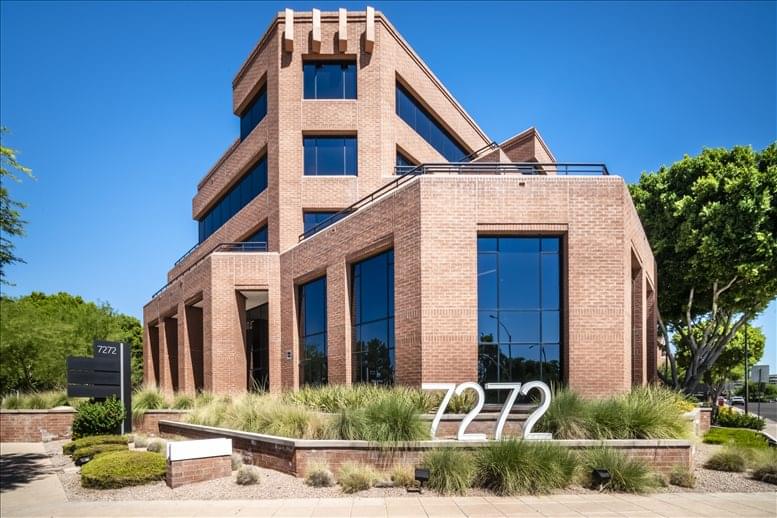 7272 E Indian School Rd
Scottsdale Office Space
This center, located in the heart of Scottsdale, offers members a prestigious address in the center of the financial district of the city. Providing both private and coworking spaces to your business... Read More >>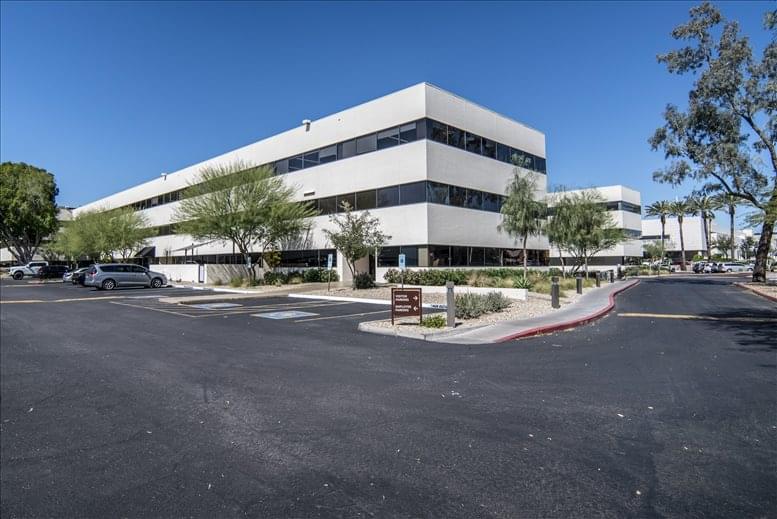 Camelback Square
Scottsdale Office Space
This center is situated in a low-rise building on East Camelback Road and offers multiple membership options, from private office spaces to collaborative coworking areas created for networking on a... Read More >>