View listings for other types of office space in and around Denver.
See more offices in and around Denver.
Coworking, Shared Workspaces & Creative Office Space Denver
The shared office space market in Denver has experienced unprecedented growth since 2013. In 2016 alone, more than 125,000 square feet of space were added to the city's inventory, and currently the combined amount of coworking space between Denver and Boulder is close to 1 million square feet.
Large operators like WeWork (currently with 3 locations in Denver) have been present in the city since 2016, and there are also other smaller spaces like the solar powered Green Spaces in the RiNo Art District, Creative Density in Uptown and Capitol Hill, Shift Workspaces in Civic Center and Alamo Placita, Thrive Workplace, Creative 511, Galvanize and Level Office.
The average cost of a dedicated desk at a coworking space in Denver is slightly under the US average, at $420 / month, although options can be found at lower rates too, starting at $200 / month.
Coworking memberships on a hot desk basis range from $99 to $150 / month, and some of the larger operators can charge up to $300.
Drop-ins and ,b>daily passes average $25 / day.
Private offices in coworking centers average from $500 to $900 / month, based on occupancy.
There is also a coworking space subscription option that gives access to several spaces in Denver and Fort Collins, with Denver being one of the three US cities to implement this model. Other models focus on facilitating collaboration and community-building, as is the case of Denver's coworking campus Wayfinder, which also acts as a co-operative run for and by its members.
Denver Coworking & Shared Office Space
The general consensus among real estate experts is that the coworking market in Denver has not reached its peak yet and further growth is anticipated. One of the main reasons contributing to the popularity of coworking spaces in Denver is the city's thriving startup ecosystem, which has led to Denver being recently listed as one of the top 25 Next In Tech metropolitan areas in the United States.
Considerable investment (including both grants and private funding) and a supportive business community are behind the rise of the tech scene in Denver, a sector known for being a top occupier of coworking and flexible office space.
Another element that has helped increase the popularity of coworking in Denver is the fact that the city has the right demographics: reports show that more than half of the workforce is educated to bachelors' degree and Denver is often seen by Millennials (who definitely prefer new forms of working spaces instead of traditional offices) as one of the top cities to relocate for work reasons.
Some Fortune 500 companies also found it more cost-efficient to move to Denver and establish a presence in one of the fastest growing US states via coworking rather than leasing traditional offices, especially considering that the local office market is very competitive.
Overall, Denver is considered one of the best startup cities, so the office market has evolved to match that status. The shared office market has moved beyond the stage where coworking only serves startups, freelancers and remote workers, and is mature enough to attract corporates and established businesses.
Search for Denver Coworking Space
Offices.net can help you find shared workspace throughout Denver. If you don't see what you want above give us a call on 972-913-2742. Our office search service is free and our experts know the local market well. Whether you're looking to move to Denver from another state or are simply looking for a place to get started, we look forward to helping you find the perfect coworking space in Denver, CO.
Featured Denver Business Locations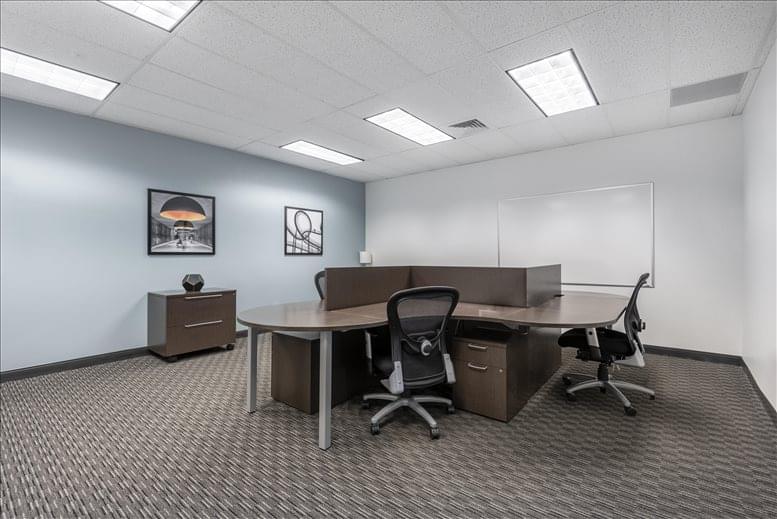 1600 Broadway
Denver Office Space
With a height of 352 feet, 1600 Broadway is among the tallest buildings in Denver. Located in Denver's central business district, the high-rise office building was completed in 1972 and has 26... Read More >>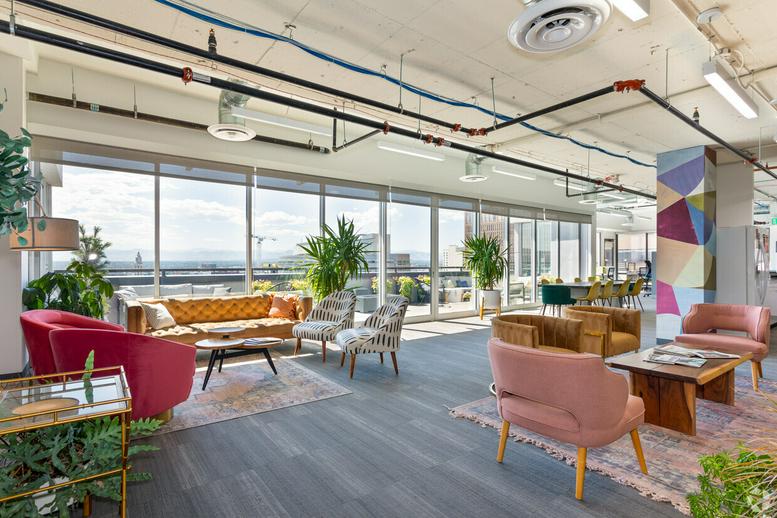 110 16th Street Mall
Denver Office Space
The workspace offers a variety of customized flexible professional office solutions to fit all member's needs. The space accommodates these needs for space by the hour, day, week, month or up to 18... Read More >>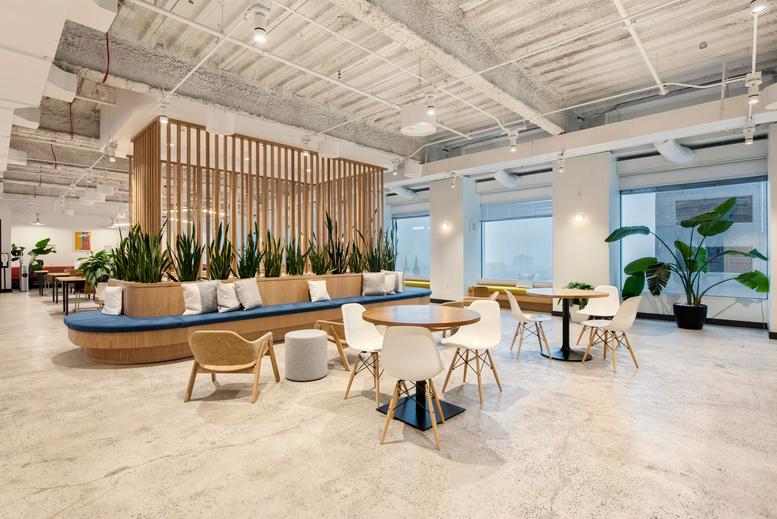 Wells Fargo Center
Denver Office Space
This buzzing co-working space spans over five-floors and has been designed to create a unique working space. This space benefits from modern meeting rooms, unique common rooms, and sleek private... Read More >>