1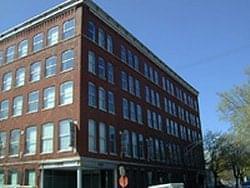 This fully managed executive suites center boasts a range of support facilities, including free conference room use for meetings, high-speed broadband, digital phone service and valet parking service for both tenants and clients. Read More >>
Serviced from $600 per person per month

This fully managed executive suites center boasts a range of support facilities, including free conference room use for meetings, high-speed broadband, digital phone service and valet parking service for both tenants and clients... Read More >>
1300 W Belmont Ave, IL 60657
---
2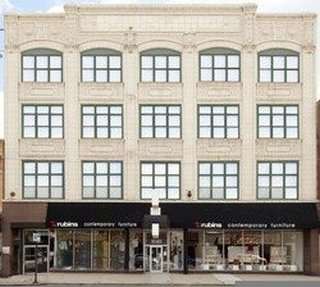 This building was established in 2005 and has since become a major business center in Chicago's Northside. Located on the top floor of a four-story loft building, these private offices feature spacious 13 foot ceilings and exposed duct work. Office vary in size from 80 to 210 sq ft and comfortably accommodate businesses with 1–4 employees. Offering... Read More >>
Serviced from $600 per person per month

This building was established in 2005 and has since become a major business center in Chicago's Northside... Read More >>
3047 N Lincoln Ave, IL 60657
---
3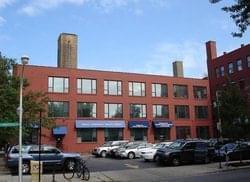 This is a 24,000 sq ft timber loft office building. Offering amenities suitable for general and medical office suites. An on-site parking lot is available for our tenants. Read More >>
Serviced Offices - Call for latest price

This is a 24,000 sq ft timber loft office building... Read More >>
945 W George St, IL 60657
---
4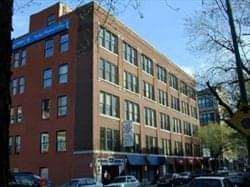 This is a fully equipped center, providing a range of workplace support facilities, including free conference room use for meetings, high-speed broadband, digital phone service and valet parking service for both tenants and clients. Read More >>
Serviced from $600 per person per month
Leased from $600 per sq ft

This is a fully equipped center, providing a range of workplace support facilities, including free conference room use for meetings, high-speed broadband, digital phone service and valet parking service for both tenants and clients... Read More >>
2835 N Sheffield Ave, IL 60657
---
---
Expand search to view more listings in and around Lakeview.
Finding Office Space in Lakeview
Offices.net has 4 Lakeview executive office buildings with a range of temporary office space currently available for immediate occupation with flexible rental terms without the long-term commitments and high overheads of conventional commercial real estate lease agreements. Our ideally located office suites are situated in prime Lakeview, IL business locations and offer an extensive range of services and facilities.
Offices.net offers businesses of any size a simple, quick and affordable way to rent temporary office space in Lakeview. Most of the office buildings we list have facilities like manned receptions, fast internet connectivity and telephones. This can help remove the usual process involved in setting up a conventional office, and let you focus on getting up and running.
Each office on this site has an individual page, which lists many of the features offered by each building. Click any of the offices to find out more information, and if anything you need isn't obvious please feel free to contact us and ask.
All you need to do is choose any of the well located Lakeview offices for rent listed above. The office space and executive office suites on Offices.net are located in prime Lakeview business areas, and are available to rent on competitive, flexible rental terms to suit your exact business requirements.
We also have executive office suites and flexible office space for rent in other cities throughout Illinois. Get in touch and we will be happy to help you find your ideal office space.
Featured Lakeview Business Locations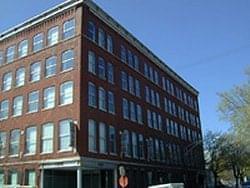 1300 W Belmont Ave
Lakeview Office Space
This fully managed executive suites center boasts a range of support facilities, including free conference room use for meetings, high-speed broadband, digital phone service and valet parking service... Read More >>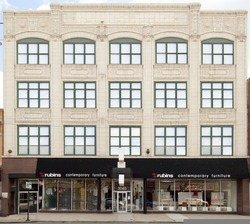 3047 N Lincoln Ave
Lakeview Office Space
This building was established in 2005 and has since become a major business center in Chicago's Northside. Located on the top floor of a four-story loft building, these private offices feature... Read More >>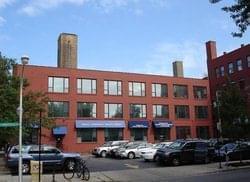 945 W George St
Lakeview Office Space
This is a 24,000 sq ft timber loft office building. Offering amenities suitable for general and medical office suites. An on-site parking lot is available for our... Read More >>