View listings for other types of office space in and around Boston.
See more offices in and around Boston.
Coworking Space Boston | Shared Workspaces | Startup Space
Boston has a strongly performing economy with low unemployment rates and high levels of entrepreneurial activity. According to some estimates, the city is set to outpace New York in terms of the diversity and growth levels of its startup scene, since investment speeds are growing fast and especially so in high-value industries like artificial intelligence, robotics, healthtech, biotech, and software development
Moreover, Boston MA is considered the second largest funding hub for startups in the United States, and the local business community is in the vanguard of innovation in industries like tech, digital, finance, life sciences, and the creative sector.
Such a vibrant startup scene makes Boston the ideal environment for the growth of the coworking market. Large operators have chosen the city to expand their coworking space offer, especially considering that Boston is considered one of the nation's gateway office markets along with New York, San Francisco, Los Angeles, Washington DC, and Chicago.
Shared Office Space & Coworking Boston, Massachussetts
Coworking tenants in Boston are not only small businesses, since market leaders have also taken up coworking space in some of the city's prime business locations. This is the case for Amazon, which settled into the WeWork offices in Back Bay, and Staples which has also taken large amounts of coworking space in the area.
The rise and popularity of coworking in Boston are also linked to the city's highly educated resident population and outstanding talent pool, which are due to the presence of some of the nation's most prestigious educational institutions, such as Harvard, Tufts, and the Massachusetts Institute of Technology.
Like the rest of the state, Boston has a strong STEM pipeline and large investment volumes in R&D, which make the city a natural candidate for the type of office occupiers that understand the benefits of coworking. In addition, there is a link between the general office market and the growth of coworking, since Boston has low vacancy rates well below 10 percent, which is a sign of robust demand and of the decreasing availability of traditional offices.
In total, the total office inventory in Boston is approximately 30 million square feet, 1 million of which are devoted to coworking. The majority of coworking hubs are clustered in areas like the Waterfront, Downtown or Boston Financial District, Back Bay, Bay Village, and there are also some in South End and Columbus.
As for the Greater Boston area, Cambridge has the highest number of coworking venues and is also home to the largest coworking hub in the area (Cambridge Innovation Center). This area also evidences trends that characterize large US office markets, such as the partnership between corporations and coworking operators to create large coworking hubs. An example of this is the Verizon hub in the Cambridge area of Greater Boston
As one of the main coworking markets in the East Coast, the Boston coworking market reflects nationwide trends that point towards the increasing specialization of workspaces. More and more independent coworking operators now cater to specific niches, as is the case of Food Loft, which targets food and foodtech industries, or G-Tek, which provides coworking space for startups involved in IT hardware.
The main coworking operators in Boston are:
Coalition
Impact Hub
Industrious
WeWork
Oficio
Workbar
Average rates range from $100 / month for part time coworking memberships (which offer access to coworking facilities for a specific number of days each month) to $350 - $400 / month for full time access to dedicated desk space. Hot desk memberships are priced slightly lower at around $200 / month.
In addition, and for similar prices, the Workbar Network allows access to more than 20 coworking spaces in the Greater Boston area, including those in prominent business locations such as Burlington, Cambridge, Somerville, Arlington, Norwood, and several in downtown Boston.
Featured Boston Business Locations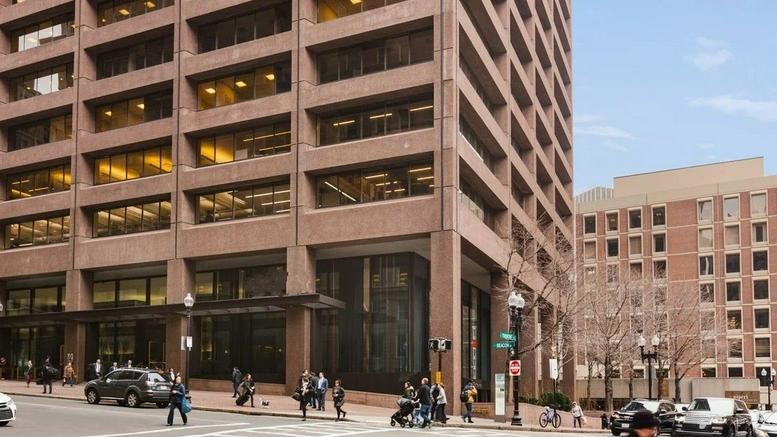 One Beacon Street
Boston Office Space
One Beacon Street is a tall, modern skyscraper located in the Government Centre neighborhood of Boston. Private offices and coworking space are available at the brand new business centre on the 15th... Read More >>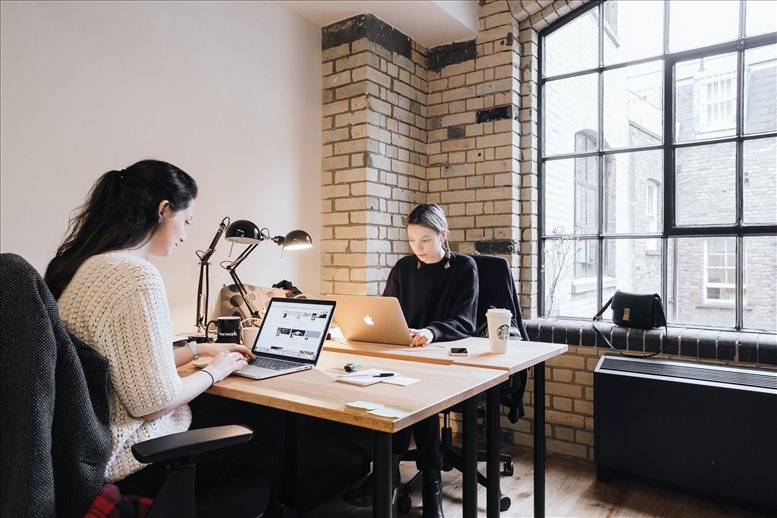 Congress Square
Boston Office Space
High quality office centre situated in the heart of Boston, carefully designed to meet all of your business needs. Members can benefit from a wealth of amenities, such as: business-class printers,... Read More >>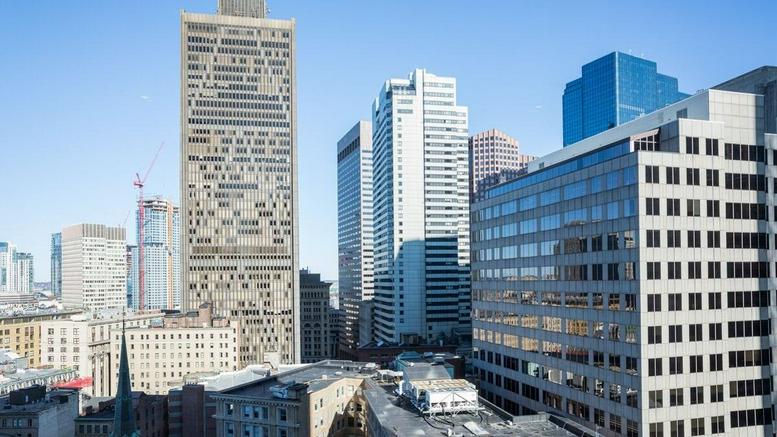 33 Arch St
Boston Office Space
This center is a global network of workspaces for growing companies. Discover the world of coworking and private offices that cater to needs you didn't even know you had. This space is more unique... Read More >>