1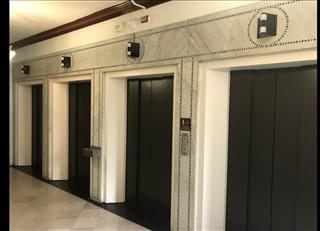 The building has traditional offices and loft offices, and offers the well known City Club Forum. Also offers a full service restaurant and deli. Plenty of parking is available in the area, including an air bridge connection to the garage located next door. Read More >>
Serviced from $600 per person per month

The building has traditional offices and loft offices, and offers the well known City Club Forum... Read More >>
City Club Building, OH 44114
---
2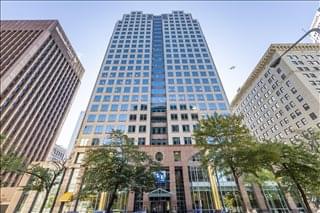 This 28-story solid granite tower rises majestically into the Cleveland skyline, offering panoramic views of Lake Erie and downtown. For added convenience, the building houses a banking/ATM facility, coffee shop and gift shop. Read More >>
Serviced Offices - Call for latest price

This 28-story solid granite tower rises majestically into the Cleveland skyline, offering panoramic views of Lake Erie and downtown... Read More >>
Fifth Third Center, OH 44114
---
3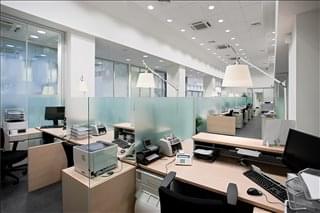 This building, built in 1922, was the first modern skyscraper to be completed in Cleveland. Built by architectural firm Walker & Weeks, the building rises 265 feet and contains 22 floors. It's signature architectural element is the large set of Doric columns incorporated into the building's entrance. The Building was added to the National Register of... Read More >>
Leased from $10 per sq ft

This building, built in 1922, was the first modern skyscraper to be completed in Cleveland... Read More >>
Superior Building, OH 44114
---
4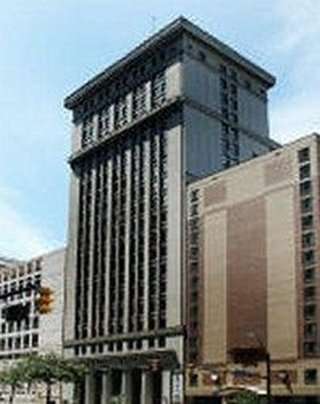 This center provides office suites from 200 to 26,000 sq ft which can be customized to meet your specific business needs. This elegant building features an executive conference room, training center, an outdoor terrace and smoking lounge. On-site professional maintenance and management to address your business needs. Ample parking for your employees and... Read More >>
Serviced from $600 per person per month

This center provides office suites from 200 to 26,000 sq ft which can be customized to meet your specific business needs... Read More >>
Superior Building, OH 44114
---
5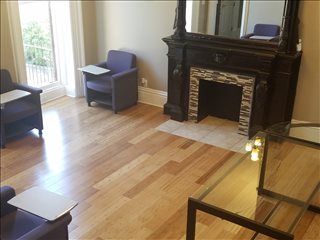 This center is a co-working space that serves a number of different purposes. At this business center you can connect with like minded people. For a low monthly membership, you can get out of your house, socialize with other like-minded professionals, and get all the office stuff you need to launch, grow and run your business. This center is perfect for... Read More >>
Coworking from $150 per person per month

This center is a co-working space that serves a number of different purposes... Read More >>
3214 Prospect Ave E, OH 44115
---
6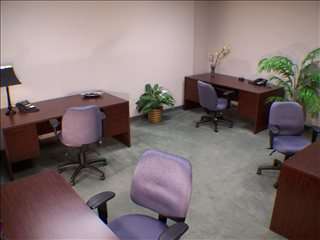 This center is a seven-story reflective gold glass building presenting a traditional design. The interior is designed for image, comfort, and convenience with the high-touch ambiance of ceramic tile, sunlight, plants and textured blends of muted traditional colors. Many of our offices have beautiful wooded views. There is ample free surface parking and a... Read More >>
Serviced Offices - Call for latest price
Coworking - Call for latest price
Virtual from $7

This center is a seven-story reflective gold glass building presenting a traditional design... Read More >>
One Independence Place, OH 44131
---
7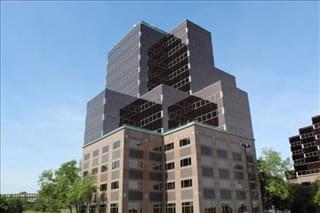 Located in Independence, Cleveland's pre-eminent business address, this center offers executive suites, shared office space, serviced offices, team rooms, Smart Offices, meeting rooms and Virtual Offices in a landmark building. For companies that need a cost-effective branch office on-line immediately, or for entrepreneurs who need quality space and... Read More >>
Serviced Offices - Call for latest price
Coworking - Call for latest price
Virtual from $13

Located in Independence, Cleveland's pre-eminent business address, this center offers executive suites, shared office space, serviced offices, team rooms, Smart Offices, meeting rooms and Virtual Offices in a landmark building. For companies that need a cost-effective branch office on-line immediately, or for entrepreneurs who need quality space and service without the risk of significant investment, this center is the smart business decision. There is a security guard on premises and our clients have access to an executive fitness center, a 54-person amphitheater and hairdresser/barber all located within the building. Centre is a 13 story local landmark constructed of pink granite... Read More >>
---
8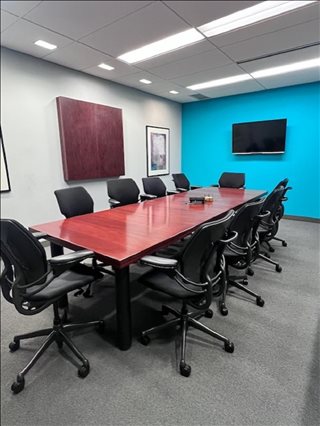 This centre is a well known local landmark situated next to I-271 at Chagrin Boulevard. The building offers excellent access both from Chagrin Boulevard and South Woodland. There is ample surface parking, and underground spaces are available. An office at this address puts you in the midst of one of Cleveland's most prestigious areas for business. Nearby... Read More >>
Serviced Offices - Call for latest price
Coworking - Call for latest price
Virtual from $12

This centre is a well known local landmark situated next to I-271 at Chagrin Boulevard... Read More >>
Enterprise Place, OH 44122
---
9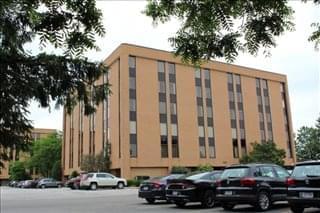 A Class A contemporary six-story mid-rise building offering furnished and unfurnished office space in a professional and comfortable environment. Flexible terms and office amenities to accommodate all business and office needs. On-site management and administrative professionals to assist with your business requirements and greet your guests in our... Read More >>
Serviced Offices - Call for latest price
Coworking - Call for latest price
Virtual from $11

A Class A contemporary six-story mid-rise building offering furnished and unfurnished office space in a professional and comfortable environment... Read More >>
---
10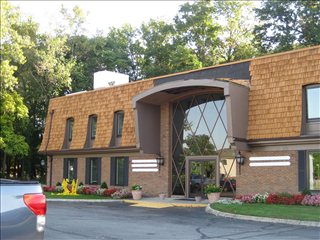 This center is a campus office complex. The property offers a superior location, on-site management and traditional park like setting. The space offers flexible floor plans equipped with private offices, conference rooms, open office and kitchen area. Currently housing: healthcare providers, financial institution and professional business. Some of the... Read More >>
Serviced from $250 per person per month
Leased from $250 per sq ft

This center is a campus office complex... Read More >>
---
---
Expand search to view more listings in and around Cleveland.
Coworking & Executive Office Suites Cleveland
With 10 offices available in Cleveland now, we can help your company get in to office space that is ideal for your business' needs. We have in-depth knowledge of the local office market which enables us to find the property you require from a wide range of prime locations and office building options. Many of our offices offer simple, short term and flexible rental agreements, so that your business can gain the benefits of a wide range of facilities and a prestigious business address in Cleveland.
Cleveland is Ohio's second largest city and the Greater Cleveland metropolitan area is the state's most populous with more than two million people. Major attractions in Cleveland include the Rock and Roll Hall of Fame, the Greater Cleveland Aquarium, Horseshoe Casino Cleveland, and the Cleveland Botanical Garden. The city is also home to one of the top hospitals in the country, Cleveland Clinic. Founded in 1796, Cleveland has long been associated with innovation in manufacturing, and has traditionally been a hub for advanced manufacturing. The city's strategic location on the shores of Lake Erie and at the crossroads of several canals and railroads helped make it a major manufacturing centre.

Key industries in Cleveland include automotive manufacturing, banking and finance, electric and lighting, food processing, health technology (including biotech and biomedical), information technology, oil and gas, and paints and coatings. The city's central location and easy access to major markets is a major draw for businesses, and also helps reduce shipping times and costs. With competitive real estate options and relatively lower hourly wages, Cleveland's cost of doing business is also more cost-effective than other major cities in the country.
We provide businesses of all sizes with exceptional executive office suites and office space in Cleveland, Ohio on flexible rental agreements to suit your needs. With an exceptional range of business support services and facilities included, your business can be assured of an easy transition into its new Cleveland premises.
A number of the office buildings provide receptions, state-of-the-art print and scanning facilities, internet and network wiring, telecommunications set up, and furniture. Some of the business centers also provide on site IT support, meeting rooms, video conferencing, all-hours access and other professional services and amenities.
Click on any of the offices for rent shown on this page. The Cleveland executive office suites and offices for rent on our website are situated in prime locations and are offered on flexible terms, allowing you to rent office space for the time period you need.
Offices.net has an impressive selection of desirable office space in other Ohio locations, available on terms to suit your individual business needs. For all your office requirements, contact us using the form or phone number above.
Featured Cleveland Business Locations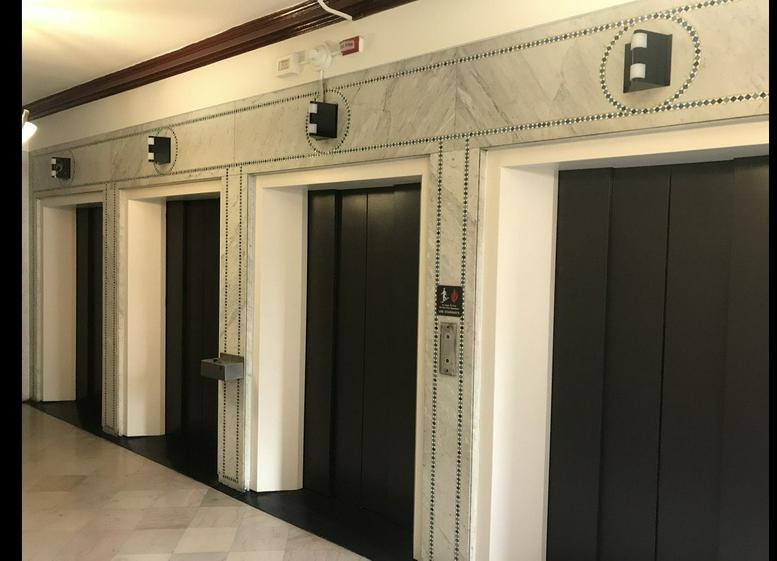 City Club Building
Cleveland Office Space
The building has traditional offices and loft offices, and offers the well known City Club Forum. Also offers a full service restaurant and deli. Plenty of parking is available in the area, including... Read More >>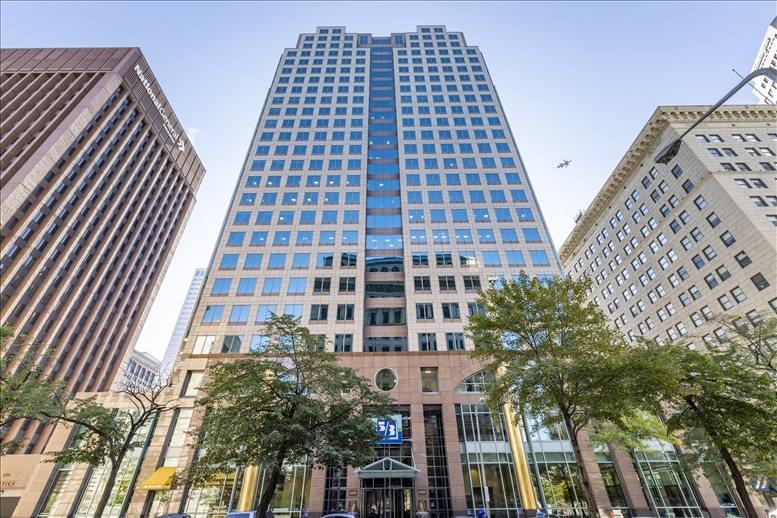 Fifth Third Center
Cleveland Office Space
This 28-story solid granite tower rises majestically into the Cleveland skyline, offering panoramic views of Lake Erie and downtown. For added convenience, the building houses a banking/ATM facility,... Read More >>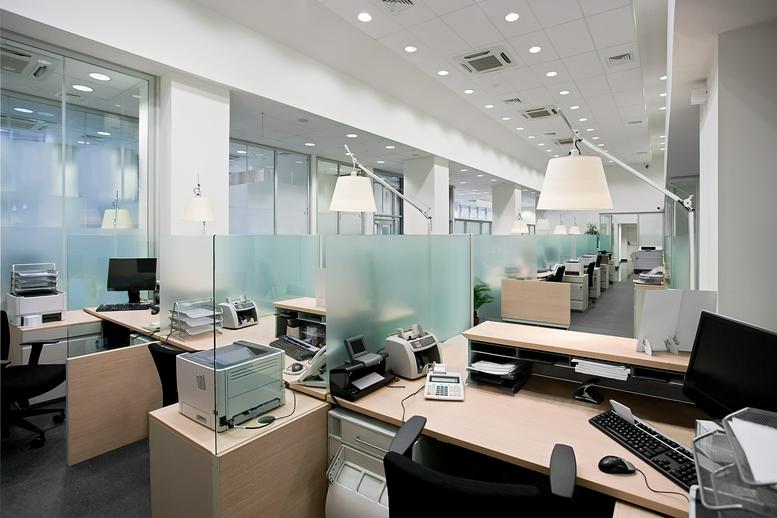 Superior Building
Cleveland Office Space
This building, built in 1922, was the first modern skyscraper to be completed in Cleveland. Built by architectural firm Walker & Weeks, the building rises 265 feet and contains 22 floors. It's... Read More >>