1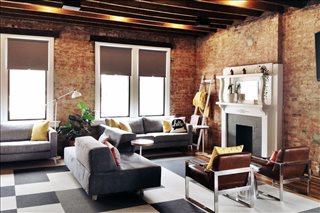 This workspaceis run by obsessive creators of environments that spark creativity and passion. This center believe your surroundings can either hinder or promote your productivity and this space is only about the latter. You won't find a single square that hasn't been meticulously designed with you in mind. This center is not just about beautiful design,... Read More >>
Coworking from $35 per person per month

This workspaceis run by obsessive creators of environments that spark creativity and passion... Read More >>
2369 Norwood Ave, OH 45212
---
2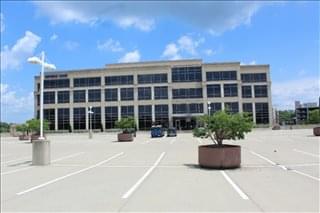 This modern executive office facility provides fully furnished offices on flexible terms. A full range of administrative and IT support available. Meeting rooms for interviews, presentations and conferences are also available. Current tenants include financial services, attorneys, healthcare and professional services. Read More >>
Serviced Offices - Call for latest price

This modern executive office facility provides fully furnished offices on flexible terms... Read More >>
---
3
This center is a highly prestigious center that will provide everything your business needs to grow and succeed. This center benefits from a number of outstanding services and facilities including fully furnished offices, meeting and conference rooms, instant occupancy with minimum start-up costs, simple, flexible agreements and access. Read More >>
Serviced from $500 per person per month

This center is a highly prestigious center that will provide everything your business needs to grow and succeed... Read More >>
---
4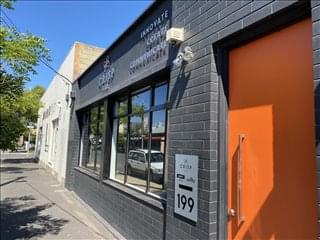 The business center is a bright white tower rising from a prominent corner of E-Fifth Street. It features stunning views in all directions from the 19th floor where this business center is situated. The building contains stylish interiors as expected at such a desired address, with flexible space for expansion as your business grows. Read More >>
Serviced Offices - Call for latest price
Coworking - Call for latest price
Virtual - Call for latest price

The business center is a bright white tower rising from a prominent corner of E-Fifth Street... Read More >>
---
5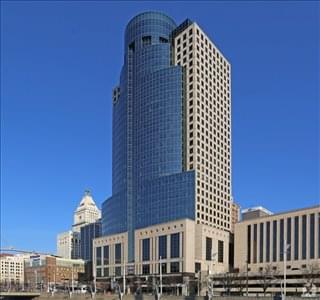 This center offers a range of offices fitted with state-of-the-art technology. A full range of secretarial and IT support services are available and clients also have use of three conference rooms. Read More >>
Serviced Offices - Call for latest price

This center offers a range of offices fitted with state-of-the-art technology... Read More >>
---
6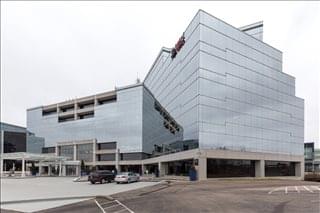 This center boasts a free three-level covered parking garage with an elevator which takes you directly into the center. A Delta Airlines Reservation Office, a convenient Shop and Deli are all situated within the building for added convenience. Read More >>
Serviced Offices - Call for latest price

This center boasts a free three-level covered parking garage with an elevator which takes you directly into the center... Read More >>
Towers of Kenwood, OH 45236
---
7
This center offers fully furnished offices all fitted with the latest technology. Clients also benefit from the use of three conference rooms and a training room seating up to 40. Read More >>
Serviced Offices - Call for latest price

This center offers fully furnished offices all fitted with the latest technology... Read More >>
Westlake Center, OH 45242
---
8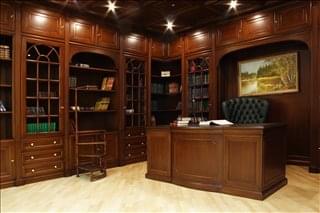 This business center located on the southwest quadrant of I-75 and I-275 offers 38 buildings with office suites ranging from 500sqft-20,000sqft. The space is magnificently situated in a comfortable setting with park-like green spaces all around, a fitness center, jogging and walking trails, and the ability to park right at your own office door it is the... Read More >>
Serviced from $750 per person per month
Coworking from $350 per person per month

This business center located on the southwest quadrant of I-75 and I-275 offers 38 buildings with office suites ranging from 500sqft-20,000sqft... Read More >>
Georgetown Village @ Triangle Park, OH 45246
---
9
This is a prominent new five-story building with impressive architectural features. A cybercafé is available for the use of tenants of the building. Read More >>
Serviced Offices - Call for latest price

This is a prominent new five-story building with impressive architectural features... Read More >>
Summit Woods II, OH 45241
---
10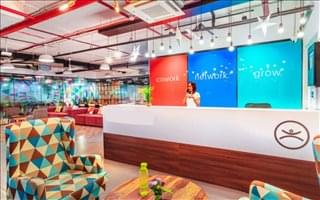 We offer all inclusive 150-250 square foot private offices. Fully furnished with phone with voicemail and receptionist service. High-speed internet connectivity and WI-FI is included throughout the building. All offices have access to conferences room, free parking, janitorial, and free beverage service daily. Please contact our office for more details... Read More >>
Serviced from $499 per person per month

We offer all inclusive 150-250 square foot private offices... Read More >>
11427 Reed Hartman Hwy, OH 45241
---
11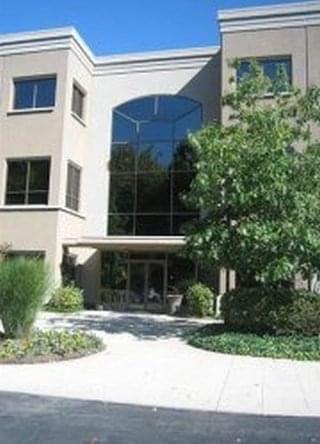 This center offers Class A space in a tranquil wooded setting. Providing 12 fully furnished offices, four conference rooms, reception and work area. Read More >>
Serviced from $600 per person per month

This center offers Class A space in a tranquil wooded setting... Read More >>
One Waterstone Place, OH 45249
---
---
Expand search to view more listings in and around Cincinnati.
Finding Office Space in Cincinnati
To help you find the ideal location for your next Cincinnati office, the Offices.net site allows you to quickly find and get the key information about each one quickly and easily. We have an extensive range of offices available, many with flexible lease requirements that can be tailored to suit your business' needs.
Located on the Ohio and Kentucky border, Cincinnati is the third largest city in Ohio. Its metropolitan area is home to more than 2.2 million people, making it the largest in Ohio and the twenty-seventh largest in the country. Founded after the American Revolution, the city was known as the 'Paris of America' during the late nineteenth century thanks to stunning architectural wonders, including Music Hall, the Cincinnatian Hotel, and the Shillito Department Store. The city continues to be renowned for its architecture. It is also home to one of the largest universities in the country, the University of Cincinnati.

Traditionally important sectors in the city include aerospace, automotive, chemistry and plastics, and financial services. In recent years, other sectors are emerging as important areas of potential growth. These industries include advanced energy, consumer products and creative services, information technology, and life sciences. The city also offers businesses a relatively lower cost of living and one of the region's largest and best universities. It is also strategically located to major interstate highways, and is within 600 miles of thirty major markets.
We offer businesses of any size the simplest, fastest and easiest way to secure professional office space in Cincinnati, Ohio. Our executive office suites and office space come with a wide range of facilities included, and flexible contracts that are tailored to your needs. We endevor to ensure that the entire process is as simple as possible for our clients.
An extensive selection of the business centers are inclusive of a range of business support services which include office administration, reception and on site IT support staff, high speed internet and WiFi services, lounge and meeting room services. In addition, a number of the office buildings provide free car parking, day and night access, dining facilities and break out areas.
We would love to help you find your perfect new work environment. Simply choose any of the offices for rent in Cincinnati above. The office space listed on Offices.net is in a prime location, and is available for rent on flexible terms.
Whether you are looking for short term office space or the flexibility of being able to expand and contract as necessary, we are here to help. Search through the available office space on the site or phone us to discuss your business specific requirements.
Featured Cincinnati Business Locations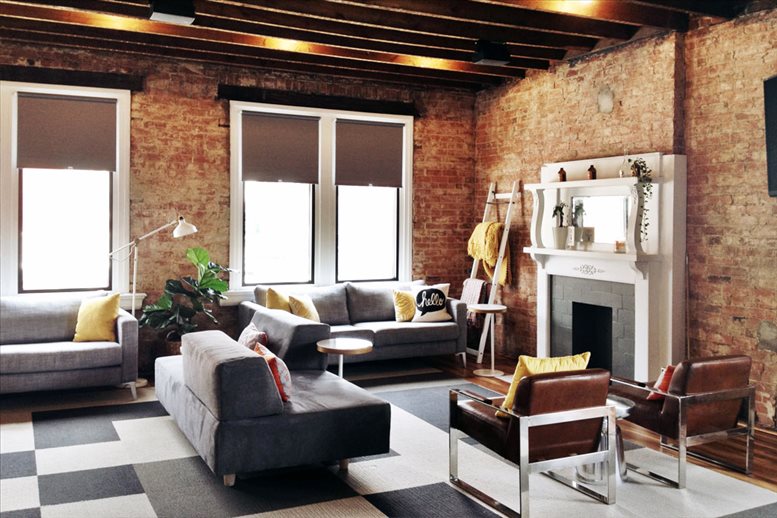 2369 Norwood Ave
Cincinnati Office Space
This workspaceis run by obsessive creators of environments that spark creativity and passion. This center believe your surroundings can either hinder or promote your productivity and this space is... Read More >>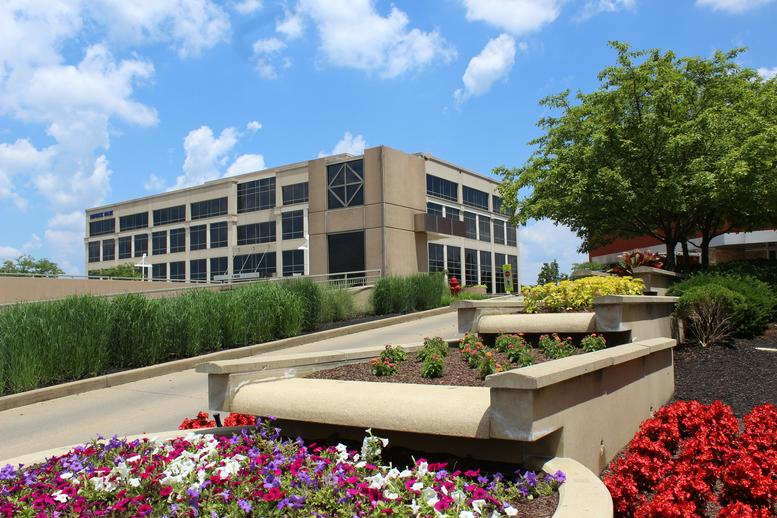 Rookwood Tower
Cincinnati Office Space
This modern executive office facility provides fully furnished offices on flexible terms. A full range of administrative and IT support available. Meeting rooms for interviews, presentations and... Read More >>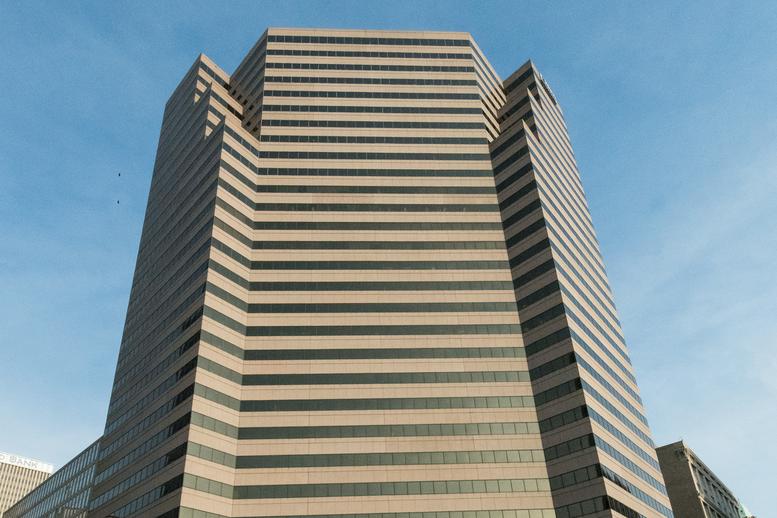 Columbia Plaza
Cincinnati Office Space
This center is a highly prestigious center that will provide everything your business needs to grow and succeed. This center benefits from a number of outstanding services and facilities including... Read More >>