1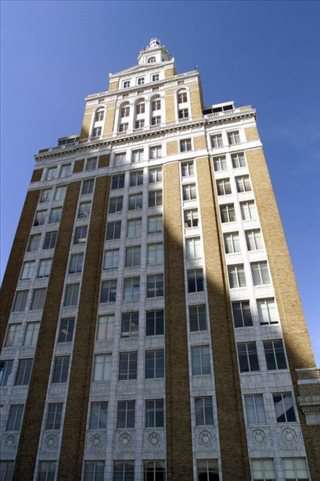 This is a well-equipped business center with a number of office options available, offering flexible solutions to allow you to grow your business. Read More >>
Serviced Offices - Call for latest price

This is a well-equipped business center with a number of office options available, offering flexible solutions to allow you to grow your business... Read More >>
320 South Boston Avenue, OK 74103
---
2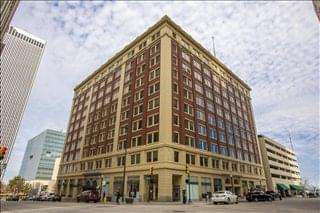 In the heart of Tulsa's central business district (CBD), this business center is in one of the city's most desirable buildings. A downtown location puts local cafes and restaurants in convenient walking distance, while regular bus service makes traveling around the city easy. Read More >>
Serviced Offices - Call for latest price

In the heart of Tulsa's central business district (CBD), this business center is in one of the city's most desirable buildings... Read More >>
---
3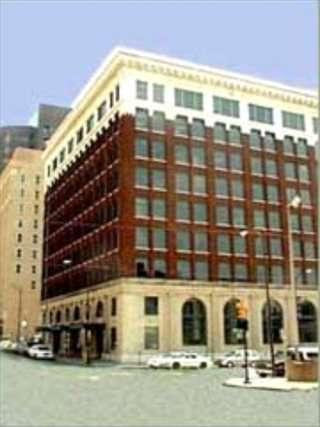 This center offers state-of-the-art offices, facilities, resources and technologies to consultants and small business. The lobby, conference rooms, and other common areas were designed and decorated to resemble a successful business or law office. High speed Internet access, state-of-the-art telephone system, copy machines, fax machines and postage... Read More >>
Serviced Offices - Call for latest price

This center offers state-of-the-art offices, facilities, resources and technologies to consultants and small business... Read More >>
406 South Boulder, OK 74119
---
4
This building offers state-of-the-art offices, facilities, resources and technologies to consultants and small business. High speed Internet access, state-of-the-art telephone system, copy machines, fax machines and postage equipment are available. Read More >>
Serviced Offices - Call for latest price

This building offers state-of-the-art offices, facilities, resources and technologies to consultants and small business... Read More >>
624 South Denver, OK 74119
---
5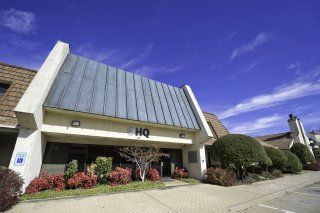 This space has a prominent position on Southbridge Office Park, South Tulsa, which is convenient for Southern Hills Country Club and Oral Roberts University. The area has two major employers in the construction and healthcare sectors, with smaller firms clustering around a more diverse business sector base than the oil industry the city was once famous for.... Read More >>
Serviced Offices - Call for latest price
Coworking - Call for latest price
Virtual - Call for latest price

This space has a prominent position on Southbridge Office Park, South Tulsa, which is convenient for Southern Hills Country Club and Oral Roberts University... Read More >>
1831 East 71st Street, OK 74136
---
6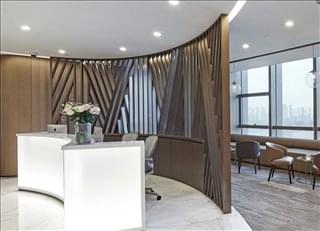 This business center offers professional, tech-powered office space in both private office and coworking setting, providing a collaborative environment for you to work in. With an on-site support team and the easy and flexibility of these fully furnished office options, all your business needs are taken care of, allowing you to fully focus on your work in... Read More >>
Serviced Offices - Call for latest price
Coworking - Call for latest price
Virtual - Call for latest price

This business center offers professional, tech-powered office space in both private office and coworking setting, providing a collaborative environment for you to work in... Read More >>
7136 S. Yale Avenue, OK 74136
---
7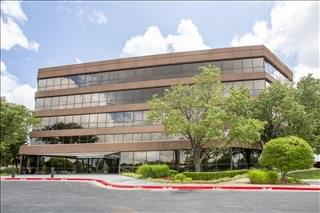 This newly renovated center is on the third floor of an impressive contemporary building that's part of one of the premier buildings in southeast Tulsa. For much of the 20th century, Tulsa was known as the 'oil capital of the world', but now it is a widely diversified business base for the aerospace, telecommunications, manufacturing, construction, hi-tech,... Read More >>
Serviced Offices - Call for latest price
Coworking - Call for latest price
Virtual - Call for latest price

This newly renovated center is on the third floor of an impressive contemporary building that's part of one of the premier buildings in southeast Tulsa... Read More >>
7633 E. 63rd Place, OK 74133
---
8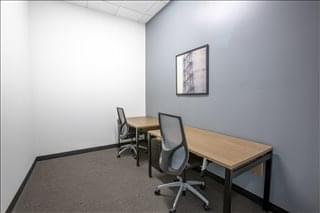 This professional business center is situated in a premier mixed-use development. Offering fully furnished executive suites and open-plan office space, all of which is available on flexible terms, perfect for all from start-ups as well to multinational companies. This business center features great onsite facilities including meeting rooms, a kitchen area... Read More >>
Serviced Offices - Call for latest price

This professional business center is situated in a premier mixed-use development... Read More >>
8211 East Regal Place, OK 74133
---
---
Expand search to view more listings in and around Tulsa.
Office Space Rental in Tulsa
Offices.net has 8 office buildings with temporary office space available for rent in Tulsa, ready for you to move in and get started working on your terms. The office suites, shared offices and coworking spaces we offer in and around the city allow you do business in a great location from professional office space without the overheads and long-term commitments of conventional commercial real estate leases.
Along with Oklahoma City, Tulsa is one of Oklahoma's most important economic anchors and the state's second largest city. First settled between 1828 and 1836, the city emerged as the 'Oil Capital of the World' during the twentieth century. In addition to the oil industry and energy sector, other major economic sectors include finance, aviation, telecommunications, and technology. The city is also home to Oral Roberts University and the University of Tulsa. The Tulsa Port of Catoosa is an important inland river port with access to international waterways. With relatively lower costs of living and doing business, Tulsa has been recognised as one of the best places to live and do business in the United States by BusinessWeek and Forbes.
Our service was created to help companies find new premises with as little hassle as possible. Flexible contracts and competitive pricing allows companies of any size and budgetary requirement to benefit from the location in Tulsa that is ideal for them. We try our best to ensure that the whole process is as easy as possible for our clients.
Many of the business centers come inclusive of a range of office support services, with friendly reception staff, security and onsite IT personnel, WiFi and internet services. A number of the office buildings also provide video conferencing facilities, conference rooms, and kitchens.
Select one of the offices or executive office suites in Tulsa listed on this page. The office space listed on Offices.net is in a prime location, and is available for instant rental on flexible terms.
In addition, we have a selection of flexible office space available for rent in prime business locations in a number of other cities in Oklahoma.
Featured Tulsa Business Locations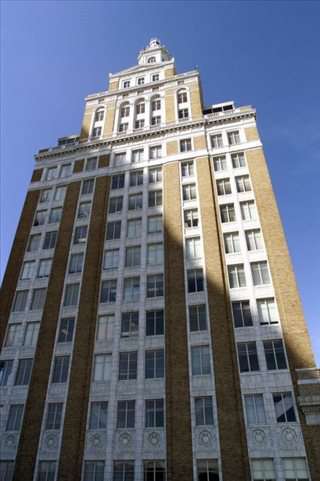 320 South Boston Avenue
Tulsa Office Space
This is a well-equipped business center with a number of office options available, offering flexible solutions to allow you to grow your... Read More >>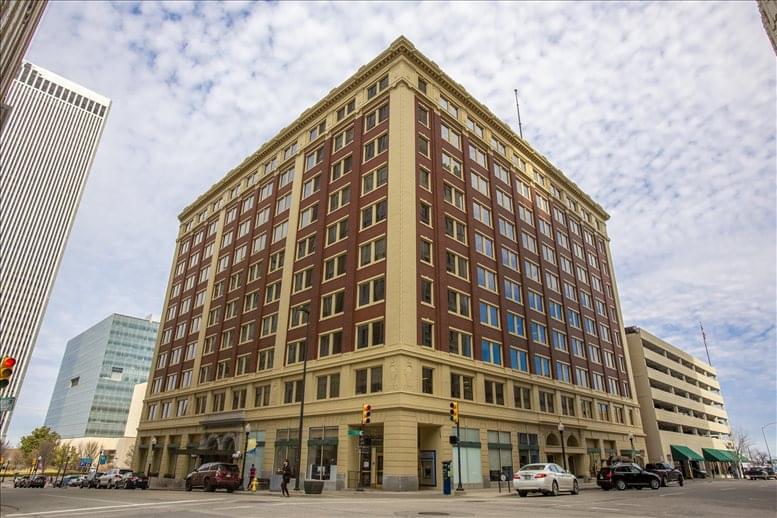 321 S. Boston
Tulsa Office Space
In the heart of Tulsa's central business district (CBD), this business center is in one of the city's most desirable buildings. A downtown location puts local cafes and restaurants in convenient... Read More >>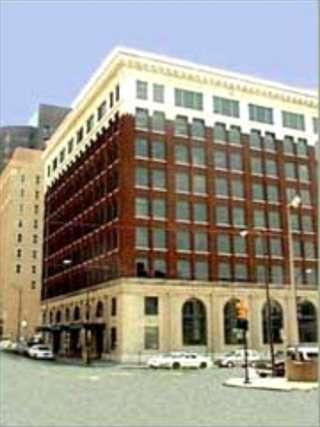 406 South Boulder
Tulsa Office Space
This center offers state-of-the-art offices, facilities, resources and technologies to consultants and small business. The lobby, conference rooms, and other common areas were designed and decorated... Read More >>