View listings for other types of office space in and around Seattle.
See more offices in and around Seattle.
Coworking Seattle | Creative & Shared Workspaces
Shared flexible office space has existed in Seattle since at least 2007, which makes the Pacific Northwest capital a pioneering city in this regard along with New York, Los Angeles, San Francisco, and Austin.
In 2016, there were 50 coworking service providers in Seattle's metro area, and the total amount of commercial space devoted to coworking amounted to almost 1 million square feet. Coworking hubs had grown to more than 80 by 2018, and the city is now listed as one of the top five US cities for coworking, with almost half of all coworking spaces in Washington state being located in Seattle.
The rise in popularity of the flexible office market in Seattle is partly due to the city's leading status as one of the main tech hubs in the West Coast of the United States. Seattle competes with Californian cities attracting large tech and engineering corporations as well as newcomers to this and related industries.
Seattle Real Estate: Coworking Space Sub-Market
As a 'hot' office market characterized by rising demand and limited availability of Class A space, new forms of office accommodation were bound to emerge, and coworking fit the bill to perfection. Another reason contributing to the growth of coworking is the large percentage of freelance workers and others in the gig economy who choose the city as their home base, since Seattle has the 4th largest freelance workforce in the US.
Initially, coworking hubs were geared towards the needs of independent workers, freelancers, and small businesses involved in the tech sector, but as the market matured and became more diverse, coworking spaces in Seattle began cater to an ever-growing range of industry sectors.
A positive aspect of the local coworking scene - and one that has surely contributed to the appeal of this real estate sub-market - is the fact that shared office space provides an alternative use for underutilized space. For example, some service providers have redeveloped rooms in churches and community buildings into creative office space. In other parts of the city, the establishment of coworking hubs is helping revitalize neighborhoods with dwindling commercial activity levels and helping diversify the area's economy.
Coworking Space Seattle WA | Shared Workspaces | Creative Space
Shared Workspace Providers: Most of the city's coworking space is managed by Regus and WeWork, although other popular hubs in the central districts include:
Makers Space in the Industrial District
Coterie Worklounge Downtown
Impact Hub Seattle at 2nd Ave Seattle WA
Galvanize near King St station
Vybe Hub Eastlake
Office Nomads Capitol Hill at Boylston Ave, Seattle WA
Level Office at Pioneer Square
Plug & Play in Greenwood
Indie Ballard in Old Ballard
Hing Hay Coworks at 409b Maynard Ave
Atlas Workbase in Lower Queen Anne
West Seattle Coworking in Fairmount Park
Seattle Coworking Locations: The majority of the city's shared workspace is in the Seattle metro area. However, the coworking trend is also expanding to suburban Seattle locations, such as Tacoma, located near the city's international airport. The area has a high startup density, so the coworking model was a natural fit for the local business environment.
Seattle Coworking Space Costs: Prices for dedicated desk space match the national average, starting at $250 / month and going up to $450 at some of the largest and best-known providers. Daily passes average $30, and floating or hot desks can be found for $100 / month. As in other major cities, it is also possible to sign up for part-time memberships for a number of hours or days / week or month.
Find Coworking Space in Seattle, WA
Offices.net can help you find creative spaces and shared workspace in Seattle, Washington. These office spaces offer day passes / dropin days, coworking memberships, dedicated desks and hot desk rental as well as private offices, studios and event space. Most of Seattle's coworking spaces include high speed internet, private phone booths and meeting space, regular upcoming events, cafes and kitchens with complimentary beverages, bike storage and much more. Most of the shared workspaces offer a trial day so give us a shout and we'll get you set up.
If you don't see what you want above give us a call on 972-913-2742. Our shared office space search service is free and our experts know the local coworking market well. We've got Seattle coworking spaces to suit every budget and requirement and we look forward to helping you find the perfect shared workspace in Seattle, WA.
Featured Seattle Business Locations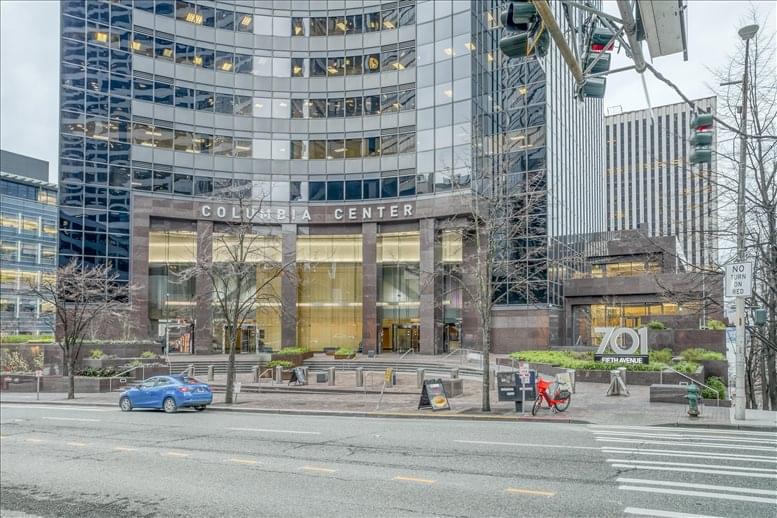 Columbia Center
Seattle Office Space
If you're looking for a new headquarters for your business in the heart of Seattle's Business District, or just need to rent temporary office space, look no further than the Columbia Center at 701... Read More >>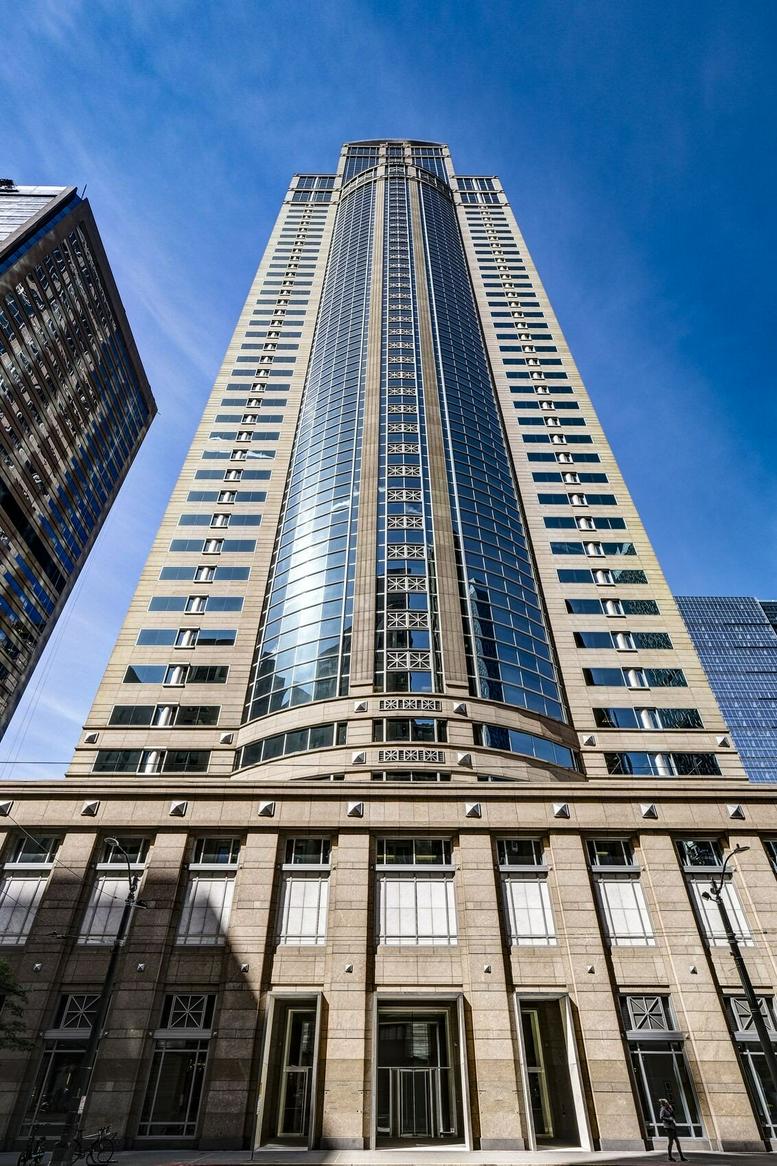 1201 3rd Ave
Seattle Office Space
This ultra-modern office complex boasts a stunning interior design and is filled with a range of affordable, meaningful, and sophisticated amenities. Large lounges are filled with natural light and... Read More >>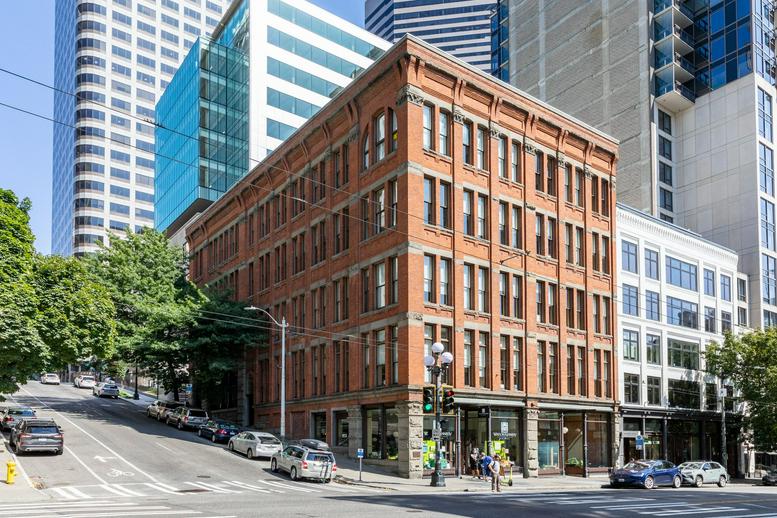 Holyoke Building
Seattle Office Space
This charming and spacious workspace is conveniently located in the Central Business District of Downtown Seattle and combines the building's historic feel with a modern, innovative vibe; a perfect... Read More >>