Expand search to view more listings in and around Alpharetta.
See more offices in and around Alpharetta.
Alpharetta Office Space | Coworking Space Alpharetta GA
Find your ideal office space in Alpharetta with our convenient service. Our in-depth knowledge enables us to find the property you desire from a variety of ideal locations and office options. The private offices and coworking spaces we feature are available either as flex space on short term rentals or as office space for lease on conventional commercial property leases. Whatever option you choose, the commercial offices and coworking spaces in Alpharetta GA come with a wide range of services, high spec features and modern amenities as well as a prestigious business address in Alpharetta.
A northern suburb of Atlanta, over 5,500 businesses in Alpharetta employ more than 80,000 people. Promoted as the 'Technology City of the South', Alpharetta has become a sought-after destination for technology-focused entrepreneurs and businesses. The city sits is minutes from Hartsfield-Jackson Atlanta International Airport, one of the world's busiest airports and most important transportation hubs. Its strategic advantage is also supported by easy access to leading research universities, including the Georgia Institute of Technology.
Our goal at Offices.net is to provide your business with professional offices space and executive office suites in Alpharetta GA, suitable for your individual business needs. With a fantastic selection of amenities and support services available, and flexible contracts, you will be assured of an easy move to your new Alpharetta business premises.
Alpharetta Commercial Real Estate : Office Space Market
Alpharetta is considered a suburban area of the Greater Atlanta office market. The most well-known office locations are along or near Windward Parkway, Great Oaks Way, and Mansell Road. The market consists of approximately 20 million square feet of space, which are split into 540 office buildings. Given that most of the downtown commercial areas only developed in the 1980s, the average office building in Alpharetta is relatively new.
Vacancy rates are low for a city of this size, averaging 10 percent and being highly likely to drop further given the ongoing trend of tech companies relocating to Alpharetta from more central Atlanta locations. Full service rental rates range between $20 and $35 / sq ft / year (2017 data).
Office Space for Rent in Alpharetta GA
Every office on this site has a page with more information, which lists many of the features offered by both the business center and the office building or commercial property that houses it including high speed internet, wifi, car parking, air conditioning, a business lounge, meeting space and virtual offices. Click any of the offices shown above to find out more about them, and if anything you need isn't immediately obvious we invite you to contact us and ask.
We would love to help you find your perfect office. Just select one of the offices to rent in Alpharetta above. All of the Alpharetta office space featured here is in a prestigious business location - most often within a professional business center - and is either available for rent on flexible terms or on a conventional office space lease.
Why Businesses Choose Alpharetta
The city of Alpharetta is located 25 miles north of Atlanta GA and is part of Fulton County. Although the city experienced very little development until the 1980s, Alpharetta recently emerged as the Technology City of the South due to the strong and growing presence of firms (600+) operating in the high-tech sector.
The city's high profile earned it an economic development accreditation, being the first city in Georgia to do so. The achievement of this accreditation highlights Alpharetta's commitment to improving the downtown area and creating initiatives to attract new businesses to the city. Nonetheless, the city already has an established business community where some of the largest employers include McKesson Technology Solutions, AT&T (which has a data center in the area), ADP National Account Services, Verizon, HP Computers, Lexis Nexis Risk Solutions, UPS Supply Chain, Comcast, and Equifax.
Alpharetta's labor market is as diverse as the city's industry base, with the largest occupational groups being professional, scientific and technical services, healthcare and social assistance, finance and insurance, retail trade, and manufacturing. Total workforce numbers are 83,000 people and job creation rates average 4 percent every year, having excellent long-term prospects of 40 percent by 2024. The local talent pool possesses specialized skills in computing and mathematics, management, business and financial operations, architecture, and engineering, and many job-seekers are graduates from institutions like Georgia State University and Georgia Institute of Technology, where most common degrees are in management and business administration, psychology, biosciences, nursing, and accounting.
Alpharetta is home to more than 5,500 businesses and is seen as a desirable business location, given that it was recently listed by Forbes as a top city to relocate and as the sixth fastest-growing city in the United States. In terms of business support, incentives, and resources, Alpharetta offers some of the most advantageous conditions in the state of Georgia. Some schemes worth mentioning include workforce retraining tax credits, tax exemptions and abatements, job creation credits, and revenue bonds.
Alpharetta GA Office Space, Furnished Offices & Executive Suites
Need help with your Alpharetta office space search? Just contact us using the contact details above and we'll be happy to show you some office space for lease and fexible office spaces in Alpharetta.
Office Space for Rent in Alpharetta, Georgia
There are 6 office buildings and commercial real estate spaces available for rent in Alpharetta including:
| | |
| --- | --- |
| 44 Milton Avenue, Downtown | Coworking spaces |
| 11720 Amber Park Dr, Alpha Park | Coworking spaces, Serviced Offices, Virtual Office |
| Village of Avalon, 8000 Avalon Blvd | Coworking spaces, Serviced Offices, Virtual Office |
| Deerfield Corporate Centre, 13010 Morris Rd | Coworking spaces, Serviced Offices, Virtual Office |
| 12540 Broadwell Rd, Milton | Coworking spaces |
| WeWork, 6655 Town Square | Serviced Offices |
Offices.net is here to help
Need help with your Alpharetta office space search? Just contact us using the contact details above and we'll be happy to show you some office space for lease and fexible office spaces in Alpharetta.
Featured Alpharetta Business Locations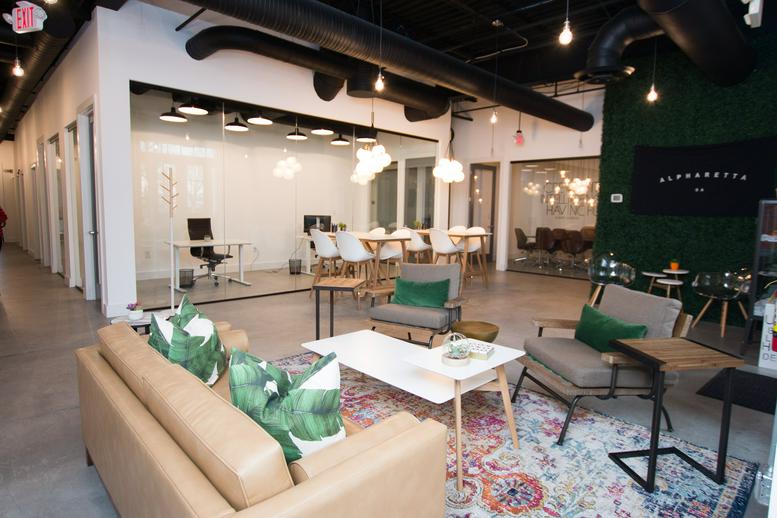 44 Milton Avenue
Alpharetta Office Space
This extensively supplied and fully functional business center installation is a premium standard office environment and offers workspaces for a modern way to approach professional and creative... Read More >>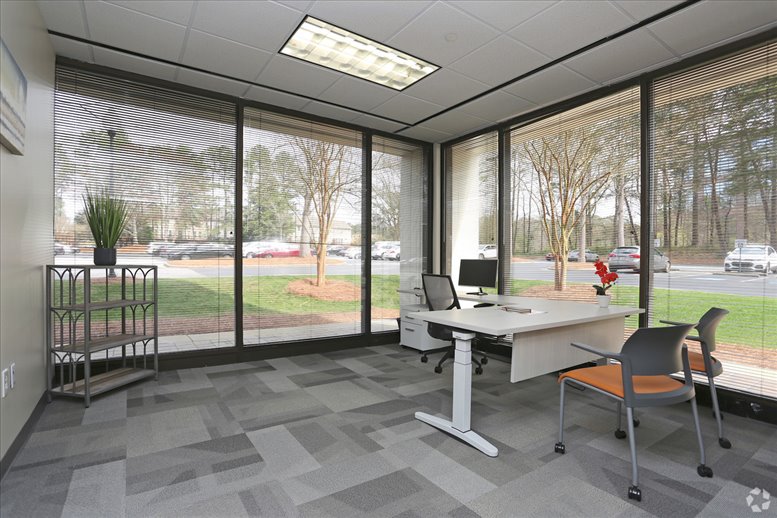 11720 Amber Park Dr
Alpharetta Office Space
This center provides clients with a community of like-minded business professionals, creating an atmosphere for your company to thrive in. Fully furnished office suites and flexible leasing terms... Read More >>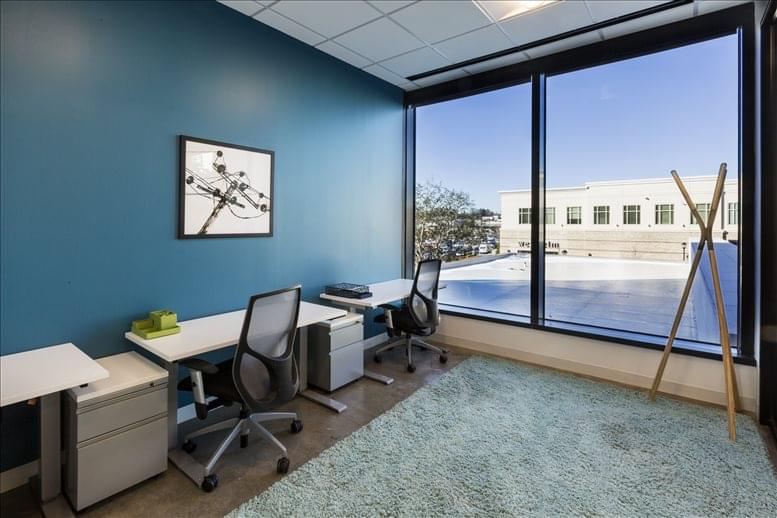 Village of Avalon
Alpharetta Office Space
This modern creative space with innovative design is geared towards forward-thinking and cultivates a vibrant and social atmosphere. The space offers private and shared office space at a variety of... Read More >>