View listings for other types of office space in and around Chicago.
See more offices in and around Chicago.
Coworking Space in Chicago, IL
Most of Chicago's coworking spaces are centrally located in the River North area, Central Loop, and West Loop.
Hot desk monthly rates go from under $200 to over $450.
Dedicated desks can fetch anything from $500 to more than $800 / month.
Some operators offer special packages, such as those catering to workers who only require access in the evenings / nights / or weekends, and Chicago startups in their growth stages.
Space outside The Loop is cheaper with basic memberships available for under $170 / month.
You can find a range of options such as a day pass, hot or dedicated desks. Some also offer private offices, networking events, event space and are pet friendly.
All benefit from an excellent Chicago location near public transit links, dining and retail venues.
In 2016, there were more than 2 million square feet of space devoted to shared offices in Chicago, and although all major operators (think: Level Office, WeWork, Serendipity Labs) are present, more than half of the shared office space in Chicago is managed by local and independent operators (think: Coalition Energy / Coalition Impact, Platform Coworking, Free Range Office, REV3 Innovation Center).
Chicago Coworking & Shared Office Space
Across the United States, the cities with the highest concentration of coworking spaces are mostly located along the West Coast. However, as a major urban center and one of the most important economic and business engines of the nation, Chicago has not failed to adapt to new trends and embrace the sharing economy with everything that means for the real estate market.
The first Chicago coworking spaces appeared during the early 2010s, when there were only a handful of them amounting to 163,000 square feet of shared office space. Seven years later, the number of options for coworking in Chicago had increased to more than 40.
One of the characteristics of the Chicago office market are 10-year leases, which are not a feasible option for an increasing number of companies irrespective of their size. This factor has contributed to the growth of the city's flexible space market, which is one of the top 5 in the nation, along with New York, San Francisco, Houston, and Los Angeles. According to a list put together by the U.S. Small Business Administration, Chicago ranks 12th in a list of 15 US cities with the highest number of coworking spaces for small businesses.
While the dominant sectors in the local market are different from those in other large US cities with a strong coworking market, Chicago's flexible office space market has benefited from the growth of the tech industry, lower real estate costs, and excellent connectivity and public transportation options.
The tech sector has been the fastest-growing in terms of job creation since 2007, and the number of remote or work-from-home employees has grown by almost 50 percent since 2005. The market's pace has picked up since 2012, and shared office space has outpaced every sub-sector in the local commercial real estate market.
Search for Chicago Coworking Space
Offices.net can help you find shared workspace throughout Chicago. If you don't see what you want above give us a call on 972-913-2742. Our office search service is free and our experts know the local market well. We look forward to helping you find the perfect coworking space in Chicago.
Featured Chicago Business Locations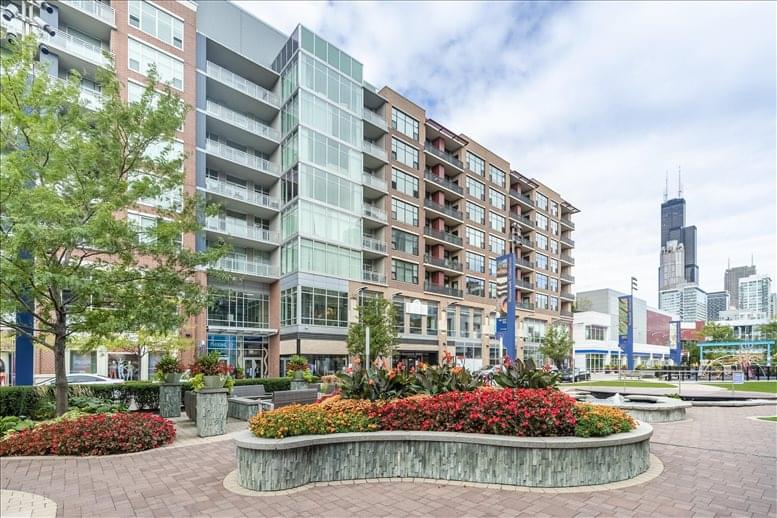 1136 S Delano Ct
Chicago Office Space
The modern business centre at 1136 S Delano Ct is situated in the South Loop neighborhood in the heart of the Chicago CBD. Shared office space is available in this central location surrounded by... Read More >>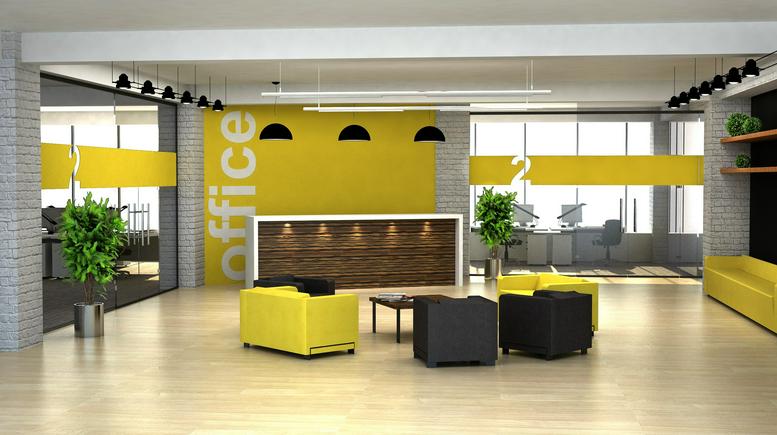 625 West Adam Street
Chicago Office Space
This business centre is located in an ideal location with different types of workspaces such as private office space, co-working space and hot desk services. The workspace has three floors in the... Read More >>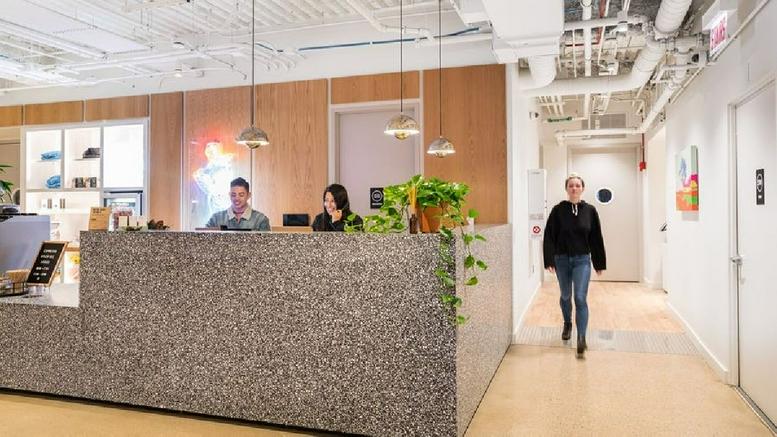 222 S Riverside Plaza
Chicago Office Space
Waterfront Coworking Space, Private Offices and Meeting Rooms in Chicago's West Loop at the 222 S Riverside Plaza skyscraper with amenities, facilities, perks and an underground tunnel to Union... Read More >>