View listings for other types of office space in and around Las Vegas.
See more offices in and around Las Vegas.
Coworking Space Las Vegas
Las Vegas' coworking market is driven by a business-friendly environment and a successful startup scene in areas like technology and engineering, along with a growing talent base that has led some market experts to predict that Vegas will soon become the next big tech hub in the nation.
Moreover, there's a growing awareness about how leading-edge technologies like blockchain and Internet of Things could be game changers for Las Vegas' most established industry sectors, such as tourism and hospitality, contributing to further growth and feeding the expansion of the coworking market.
Year 2012 was a turning point in the city's coworking scene, following Zappo's CEO large investment with the intention of turning the city into a global coworking capital. While the project is still in its emerging stages, overall the prospects are sound and more so considering that self-employment and freelancing are on the rise across the city and that the lack of new / quality space is a defining feature of Las Vegas' traditional office market.
Coworking Las Vegas, NV
Where can you find Las Vegas coworking spaces?:
Downtown Las Vegas is home to a cluster of coworking hubs, most of which are small and medium-sized spaces. Large coworking spaces are managed by chain operators and tend to be industry-specific. Beyond the Strip, coworking space is also available in Paradise-Henderson (where some incubators offer coworking facilities), 215 Beltway, Sun City, and Spring Valley. Summerlin is another popular location and is also where WeWork is planning to open a large hub to establish a presence in Las Vegas Valley.
Who are Las Vegas's coworking operators?:
Since 2012, multiple coworking operators have moved into the city, including Regus (which has multiple locations), Treehouse Coworking, Cooperate, Work In Progress, The Coop, Oasis, and Incubator Space. The coworking concept has proven so popular that some centers are at full capacity and planning on opening additional locations. Future growth is anticipated just as it is in other secondary office markets across the United States, and in fact Las Vegas is expected to experience some of the fastest market growth rates along with Orlando and Austin.
What does coworking space in Las Vegas cost?

On-demand membership or daily passes range from $30 to $45, and some hubs offer after-hours access at an additional charge.
Monthly memberships on a part-time basis average $150.
Full-time monthly passes usually cost $250.
Allocated desk spaces goes from $400 to $500 / month.
Team rooms start at $800, going up to $1,500 for larger units of up to 120 square feet.
Coworking rates are similar in suburban Las Vegas except for allocated desk space, which comes in at $300 / month. Rates in Summerlin are slightly lower, especially where private offices are concerned, since small office suites can be found for $600 / month.
Find Coworking Space in Las Vegas NV
Offices.net can help you find shared workspace throughout Las Vegas, Nevada. If you don't see what you want above give us a call on 972-913-2742. Our flexible office finder service is free and our experts know the local market well. We look forward to helping you find the perfect coworking space in Las Vegas.
Featured Las Vegas Business Locations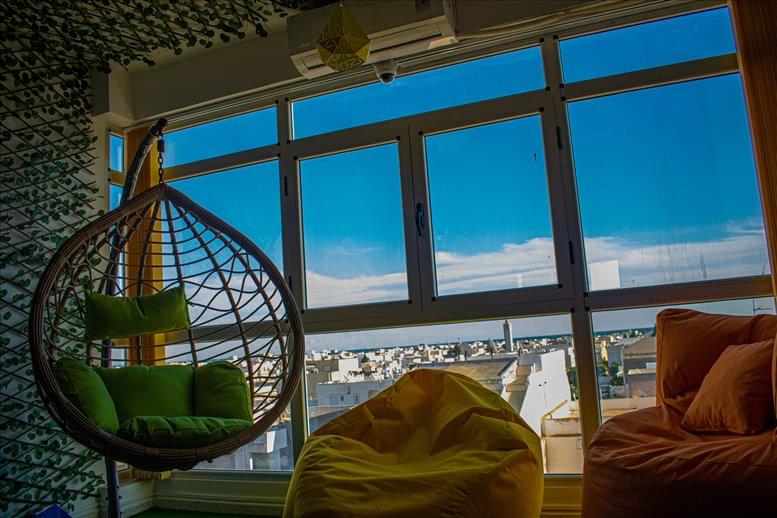 2300 West Sahara Avenue
Las Vegas Office Space
Affordable office space is found at this modern property at 2300 West Sahara Avenue. The prestigious office building delivers stunning views of the city and nearby mountains from serviced offices and... Read More >>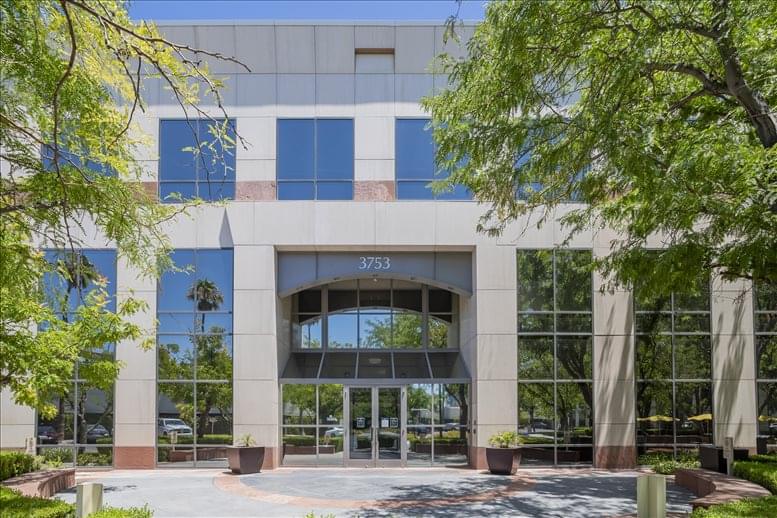 3753 Howard Hughes Parkway
Las Vegas Office Space
A mix of cost-effective offices is available at this Howard Hughes Parkway business center. Private offices range from affordable interior offices to airy window offices with beautiful views. Each... Read More >>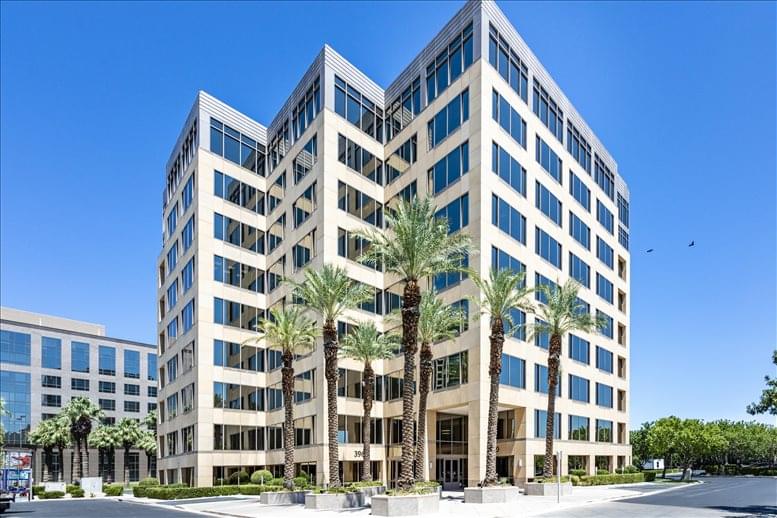 3960 Howard Hughes Parkway
Las Vegas Office Space
Furnished offices at this stylish business center are based on the fifth floor of this modern office building. These serviced office spaces accommodate growing and established businesses looking for... Read More >>