View listings for other types of office space in and around Orlando.
See more offices in and around Orlando.
Coworking Space Orlando FL
The city of Orlando boasts a reputation for being a leading creative hub with notable strengths in areas like game and software development, digital media, online marketing, and FinTech, so it is hardly surprising that the city has developed a thriving coworking scene that grows year after year.
Due to the dynamism of the local tech industry, many of the local coworking spaces have a heavily tech-oriented customer base. The mission and activities of the Orlando Coworking Alliance illustrate very well the strong connection between the coworking model, the tech sector, and the wider economy. The alliance was established to strengthen Orlando's coworking community and has recently received a grant created to jumpstart additional tech ventures in the city.
The popularity of coworking is set to keep growing, with one of the nation's largest operators (WeWork) likely to open a hub in Orlando and other established operators expressing interest in renovating iconic downtown buildings for coworking purposes.
Moreover, general trends in Orlando's office market are also contributing to the growth of coworking: the availability of traditional office space has been tightening for eight consecutive years, allowing landlords to raise rental prices year after year. Declining vacancy rates and average asking rates nearing $30 / square foot in are making it difficult for some office occupiers to access traditional office space.
As a result, and although Orlando is not a top-tier coworking city, it's still ahead of other large urban centers such as San Antonio and Tampa in terms of the total square footage taken up by coworking hubs.
Coworking Orlando
Where can you find coworking spaces in Orlando?:
The majority of coworking spaces are located in downtown Orlando, in the area east of North Garland Avenue and conveniently situated between the mass transit stations of Lynx and Church Street. There are also some options along the 408 road.
Who are Orlando's coworking operators?:
Although the coworking market in Orlando has taken a bit longer to take off than other US cities, it is quickly catching up to national trends. Despite its latecomer status, Orlando is considered as a booming coworking destination by many service providers, many of which have recently moved into the city or have opened additional branches. This is the case of national operators like E-Spaces, Regus, Workspaces, Industrious, and Serendipity Labs, which exist alongside other smaller operators like Pipeline Workspaces, Catalyst, COLab, Novel Coworking, and VentureX.
What does coworking space in Orlando cost?
Coworking membership rates in Orlando are known for being very affordable.
Daily passes range from $20 to $50 but average $25.
Weekly hot desk rates go from $100 to $150.
Part-time hot desk memberships range between $100 and $200 / month depending on the number of days or hours used.
Unlimited options go from $250 to $300 / month.
Dedicated desk space starts at $300 / month.
Private offices go from $500 to $1,800 / month.
Find Coworking Spaces in Orlando, FL
Offices.net can help you find shared workspace throughout Orlando, Florida. If you don't see what you want above give us a call on 972-913-2742. Our search service is free and our experts know the local market well. We look forward to helping you find the perfect coworking space in Orlando, FL.
Featured Orlando Business Locations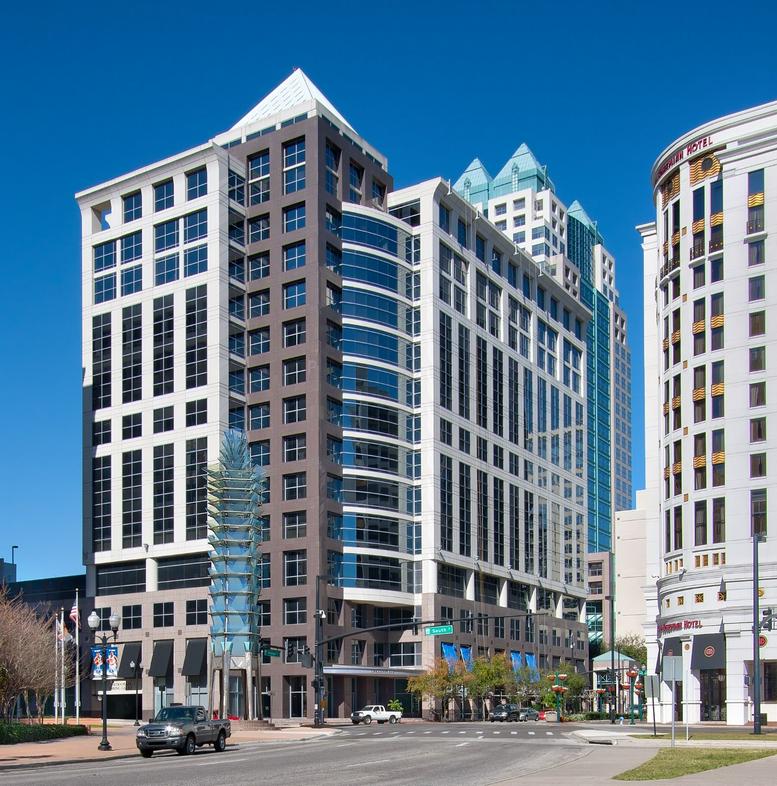 Lincoln Plaza
Orlando Office Space
This innovative and prestigious corporate workspace installation offers both collaborative working and private office, catering to multiple business needs and perfectly equipped for the most... Read More >>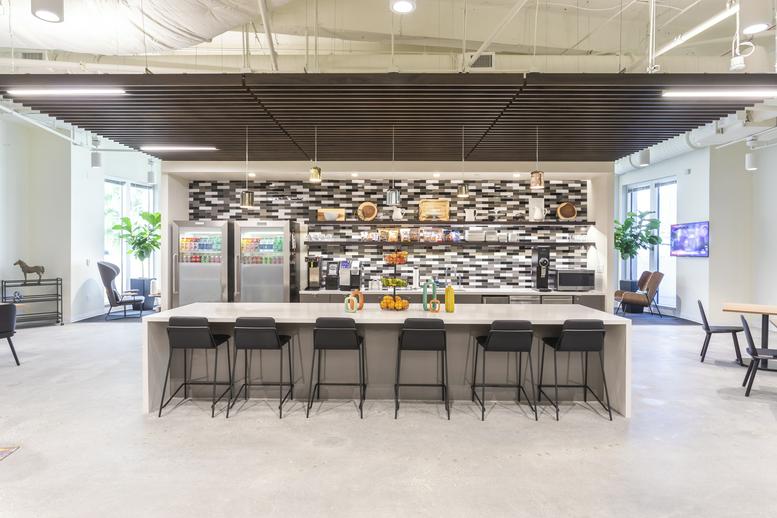 CNL Center City Commons
Orlando Office Space
Thoughtfully designed workplace communities across the country, featuring coworking, dedicated offices and team rooms, meeting spaces, cafés and collaboration/event spaces. This center's network... Read More >>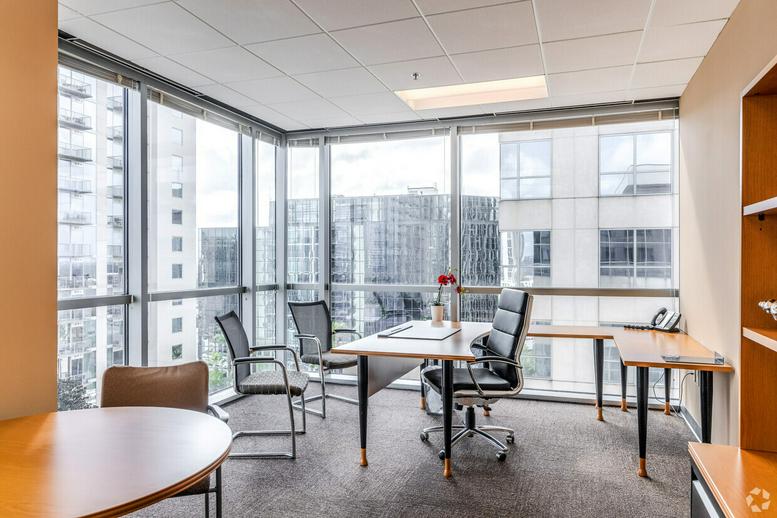 The Plaza
Orlando Office Space
Completed in 2007, The Plaza is a Class A office building with approximately 500,000 square feet of floor space. This business center occupies 19,000 square feet on the 15th Floor of the north tower,... Read More >>