View listings for other types of office space in and around Austin.
See more offices in and around Austin.
Coworking Space Austin, Texas
The coworking scene began to take off in Austin back in 2008. Driven by the increasing costs of renting traditional office space and long commute times, some companies saw an opportunity in the provision of alternative office space that helped achieve a better work-life balance and offer opportunities for business growth.
Some of the reasons behind the success of the coworking model in Austin include:
Livability - The city's status as one of the best places to live in the United States.
Austin for Entrepreneurs - Austin has earned mentions as one of the best startup locations in America ranking high in factors like a supportive ecosystem, low cost of doing business, and business success rates.
Labor Market - The availability of local talent.
As further evolution of this sub-market of the Austin real estate market, some tech giants have chosen the city as the location of an invitation-only coworking and accelerator program that may well set a new trend in the coworking market.
Coworking Space Austin TX | Shared Workspaces | Creative Space
In a 2018 survey, Austin came up first in a list of ideal locations for coworking.
Shared Workspace Providers: Many of the largest flexible space providers are already present in the city (some with multiple branches) or are considering establishing themselves here. A wide variety of local operators are also involved including:
Capital Factory
Link Coworking who also run Link Flex
Tech Ranch Incubator
ATX Factory in East Austin
Patchwork Austin in Mueller
Orange Coworking in Tanglewood Village
Vessel Coworking
Austin Coworking Locations: The majority of coworking hubs in Austin are clustered around the downtown area, with some in East Austin and Holly, and a few more in northern neighborhoods along the I-35 road.
Coworking Space Costs: Local coworking spaces deliver great flexibility in their offerings, as there are membership plans to suit virtually every need and budget. Daily drop-ins start at $15, weekly passes can be found for $50, and hot desk space usually averages $350 / month, going up to $500 for dedicated desk space.
There are also part-time plans that allow access to coworking spaces for a specific number of days every week and usually cost $100 / month, as well as 5 and 10-day passes. Private offices average $650 / month for 1 person and can go over $1,500 for multiple occupancy.
Austin freelancers also have the option to sign up for a monthly pass that allows access to different independent coworking spaces in the city. Prices start at $50 and can go up to $200 / month based on the number of visits.
Find Coworking Space in Austin, TX
Offices.net can help you find creative spaces and shared workspace in Austin, Texas. These office spaces offer day passes / dropin days, coworking memberships, dedicated desks and hot desk rental as well as private offices, studios and event space. Most of Austin's coworking spaces include high speed internet, private phone booths and meeting space, regular upcoming events, cafes and kitchens with complimentary beverages, bike storage and much more. Most of the shared workspaces offer a trial day so give us a shout and we'll get you set up.
If you don't see what you want above give us a call on 972-913-2742. Our shared office space search service is free and our experts know the local coworking market well. We've got Austin coworking spaces to suit every budget and requirement and we look forward to helping you find the perfect shared workspace in Austin, TX.
Featured Austin Business Locations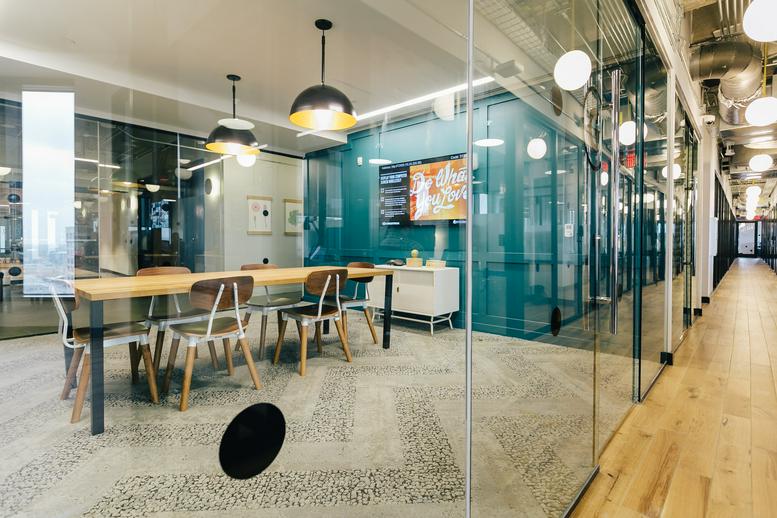 600 Congress Ave
Austin Office Space
Impress with an A Class coworking office space in downtown Austin at 600 Congress Avenue! With flexible terms for private offices and coworking spaces you'll enjoy a collaborative workspace with the... Read More >>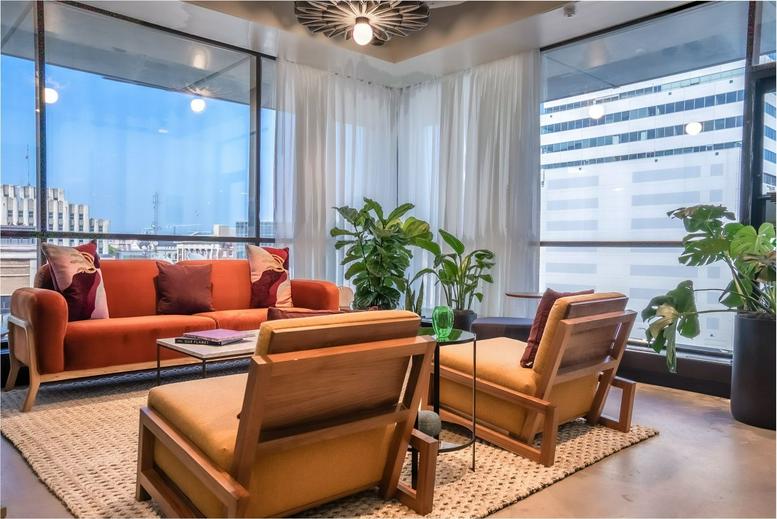 823 Congress Ave
Austin Office Space
This center was designed to bring together inviting hospitality with stunning views in the Downtown Austin area. Members at this premium office space operate in a variety of industries, helping to... Read More >>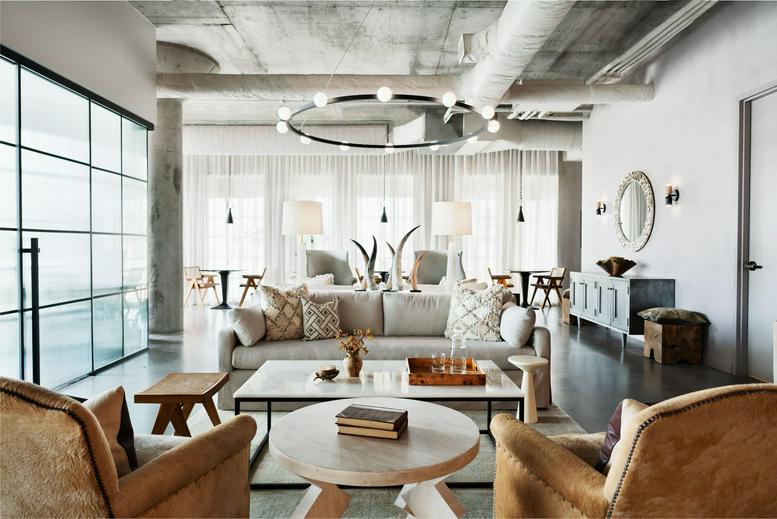 310 Comal Street
Austin Office Space
The center first location in Texas is housed within the Foundry, an amenity-rich and eco-friendly development located in Austin's most eclectic neighborhood. Amenities include conference rooms and... Read More >>