View listings for other types of office space in and around Columbus.
See more offices in and around Columbus.
Coworking Space Columbus | Shared Workspaces | Startup Space
Ohio's capital city boasts an excellent location, a young workforce, and a prosperous economy. The city also has an above-average number of high-growth companies, which is up to three times higher than the national US rate. In addition, Columbus has recently been listed as the top city in the United States for ease of scaling up new businesses.
Columbus is home to a diverse business community made up of several Fortune 1000 companies and smaller firms and is also known for being a startup hotspot since a growing number of entrepreneurs take advantage of the city's low business costs and favorable tax climate to establish themselves here. This thriving atmosphere has laid the foundations for a solid coworking scene in Ohio's capital city.
Shared Office Space & Coworking Columbus, Ohio
The coworking options available to Columbus-based business owners have expanded greatly over a period of only 5 years. In fact, the entire Midwest region has experienced exponential growth in its flexible office space provision, and total inventory has doubled over a short 5-year period.
The majority of coworking spaces were established in or after 2015, so coworking is a relatively new concept in Columbus. However, this shared office space model has proven so successful that some operators are launching coworking chains with multiple spaces all over the city.
One of the main reasons behind this surge in popularity is the rise of the gig economy since Columbus is on the list of cities with the fastest-growing number of independent contractors. Another reason is the status of the city's office market, which has expanded quickly and topped the lists of fastest-growing real estate markets in the Midwest. There is also a growing preference for short or flexible lease terms that are less limiting than the 3 to 5-year leases that are the norm for traditional office space in Columbus.
National coworking chains like Serendipity Labs and Industrious are now firmly established in the local office market, and so are independent and locally owned coworking spaces like CoHatch, Cova, Haven Collective, and Versa, which cater to a very diverse occupier profile ranging from individual freelancers to small companies in sectors like software development, graphic design, media, law, and energy.
Columbus Real Estate: Coworking Office Space Sub-Market
The popularity of coworking shows no signs of stopping: by the end of 2019 the number of coworking hubs is expected to reach 50, and total market size to be in the region of 900,000 square feet. The numbers certainly speak by themselves, considering that this figure was just over 350,000 square feet in 2015.
Downtown Columbus is the most sought-after coworking location. This is where many national coworking operators are based, whereas smaller venues or locally owned coworking hubs tend to be located west of downtown.
The second largest area with most spaces is Short North, which naturally lends itself to be a hub for creative office space due to its large number of former industrial premises, which are being converted into modern commercial real estate. This is also an up-and-coming residential neighborhood with a dynamic arts, leisure, and entertainment scene.
Third in popularity is the Arena District, another entertainment hub and a sought-after office location since several companies have their headquarters here and office plates tend to be large and suitable to be converted into collaborative space.
Coworking hubs in Columbus are either purpose-built spaces or created in renovated office buildings, although some are being set up in other types of commercial property. For example, a pub in Polaris Mall doubles as coworking space during the day, and a restaurant in German Village functions as a shared office space for part of the day.
Average costs are as follows:
Daily passes start at $15.
Part-time memberships go from $99 to $150 depending on the number of days / hours they include.
Full time 24/7 access ranges from $99 to $200 / month for hot desks.
Dedicated desks are priced at $250 to $550 / month.
Private office costs vary from $350 to $800 / month, although are pricier in Short North, where they average $1,000 / month.
Team rooms are also available and are in the $1,300 - $1,500 range for teams of up to 10 people.
Search for Columbus Coworking Space
Offices.net can help you find shared workspace throughout Columbus. If you don't see what you want above give us a call on 972-913-2742. Our office search service is free and our experts know the local market well. Whether you're looking to move to Columbus from another state or are simply looking for a place to get started, we look forward to helping you find the perfect coworking space in Columbus, OH.
Featured Columbus Business Locations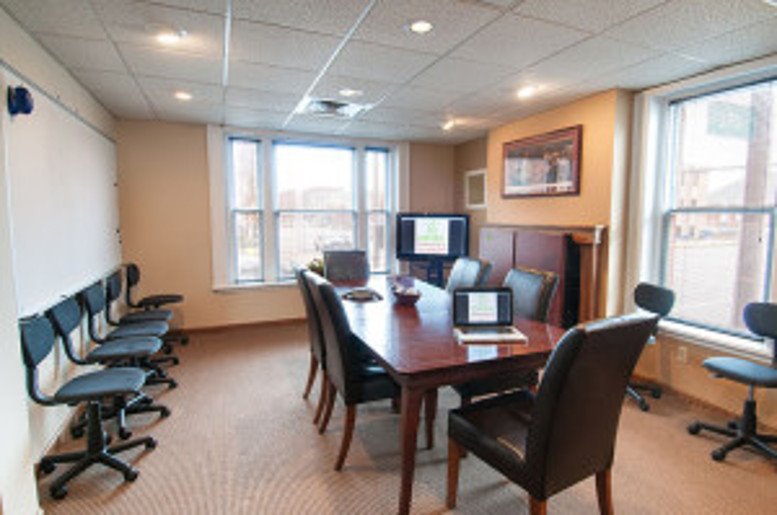 341 S 3rd St
Columbus Office Space
The center offers a casual co-working space for serious professionals where freelancers, start-ups, and remote employees of larger enterprises can enjoy high-quality office amenities at an affordable... Read More >>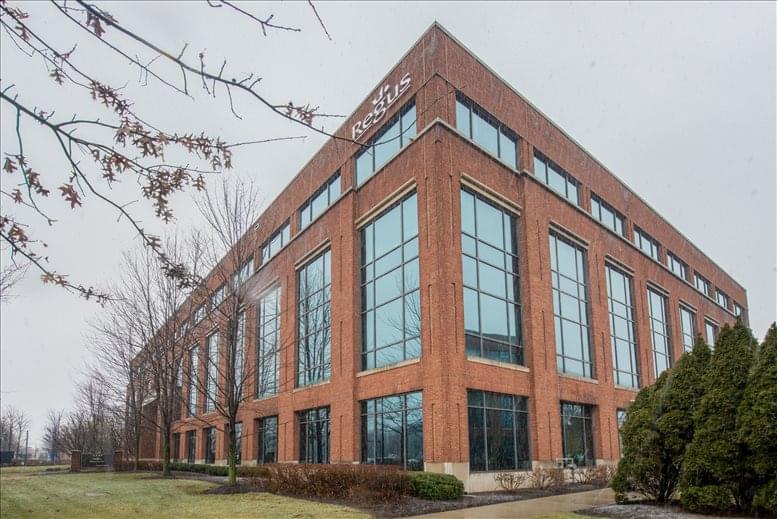 Easton Way One
Columbus Office Space
This extensive and exquisitely furnished corporate business center installation is ideally set within a brand-new office building, designed to meet all the needs of a high level and market-leading... Read More >>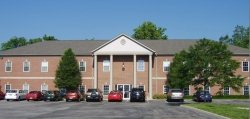 4889 Sawmill Rd
Columbus Office Space
This vibrant, highly prestigious and contemporary business center installation is set within a modern, two-storey office building and corporate complex that is widely renowned both locally and... Read More >>