10 Office Buildings in Buckhead, Georgia
1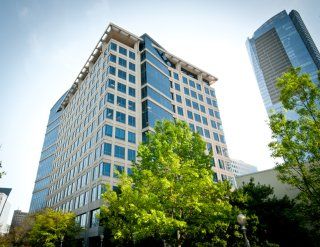 Completed in 1998, Tower Place 200 is a 14-story office building with approximately 258,000-square-feet of quality commercial space. Offices at the property's leading business center provide a quiet and professional space to work. Based on the seventh floor, offices overlook Lenox Road and the office towers that rise above Buckhead. Floor-to-ceiling... Read More >>
Serviced from $222 per person per month
Coworking from $219 per person per month

Completed in 1998, Tower Place 200 is a 14-story office building with approximately 258,000-square-feet of quality commercial space... Read More >>
Tower Place 200, GA 30326
---
2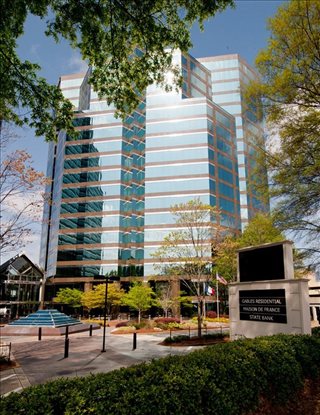 Buckhead Tower at Lenox Square offers more than 348,000 square feet of Class A office accommodation. The landmark all-glass building is part of a premier mixed-use development that includes Lenox Square shopping mall and the J.W. Marriott Hotel. Amenities include a cafe on the lobby level, which is also home to a fitness centre. On-site parking, car... Read More >>
Serviced from $231 per person per month

Buckhead Tower at Lenox Square offers more than 348,000 square feet of Class A office accommodation... Read More >>
Buckhead Tower @ Lenox Square, GA 30326
---
3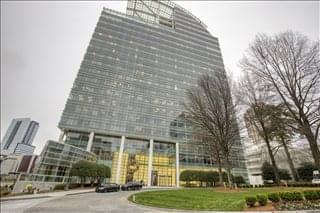 Completed in 1998, The Pinnacle is a modern 22-story skyscraper rising 337 feet above the financial hub of Buckhead. The landmark office building is home to many companies in the financial sector, including consulting and brokerage firms. Serviced offices are found at this leading business center on the fifth floor. A range of offices sizes are... Read More >>
Serviced from $330 per person per month
Coworking from $267 per person per month

Completed in 1998, The Pinnacle is a modern 22-story skyscraper rising 337 feet above the financial hub of Buckhead... Read More >>
---
4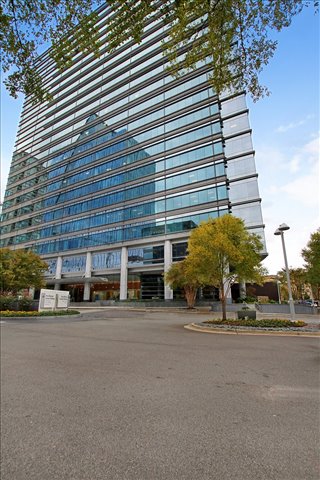 One Alliance Center is a striking 20-floor office tower in the Alliance Center complex, a major development in Atlanta's prestigious Buckhead district. Bright and spacious offices deliver productive and welcoming work environments throughout this striking all-glass office tower. More than 550,000 square feet of Class A office space is found at this premier... Read More >>
Serviced from $261 per person per month
Coworking from $255 per person per month
Virtual - Call for latest price

One Alliance Center is a striking 20-floor office tower in the Alliance Center complex, a major development in Atlanta's prestigious Buckhead district... Read More >>
One Alliance Center, GA 30326
---
5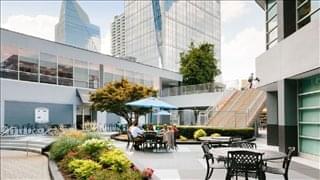 Covering two floors of Tower Place 100 and two at Tower Place 200 are these creative office solutions. With excellent amenities and attractive workspaces, Tower Place's pair of iconic skyscrapers provide Class A accommodation with floor-to-ceiling windows in Buckhead's financial and commercial hub. Spanning nearly 614,000 square feet is the 29-story Tower... Read More >>
Serviced from $268 per person per month
Coworking from $220 per person per month

Covering two floors of Tower Place 100 and two at Tower Place 200 are these creative office solutions... Read More >>
---
6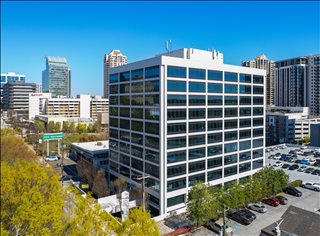 Beautifully furnished office spaces are arranged over three floors of this Buckhead business center on Lenox Road, which also boasts affordable coworking and virtual office solutions. Housed within a modern ten-storey office building, office suites and spaces range in size from 80 square feet to 1,500 square feet. Each office is offered with flexible terms,... Read More >>
Serviced from $550 per person per month

Beautifully furnished office spaces are arranged over three floors of this Buckhead business center on Lenox Road, which also boasts affordable coworking and virtual office solutions... Read More >>
---
7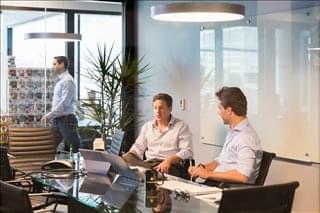 Situated in the heart of Buckhead, this recently renovated building houses contemporary office and retail spaces. Completed in 2017, large loft-inspired offices incorporate industrial touches and modern designs. The 12-story building's column-free interiors and large windows provide airy and bright environments to work. These flexible and efficient... Read More >>
Serviced from $830 per person per month
Coworking from $450 per person per month

Situated in the heart of Buckhead, this recently renovated building houses contemporary office and retail spaces... Read More >>
309 E Paces Ferry Rd NE, GA 30305
---
8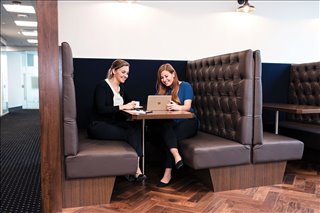 Completed in 2009, Terminus 200 has nearly 565,000 square feet of quality office accommodation with typical floor plates of about 24,300 square feet. The landmark 25-story office building is part of the Terminus development, which has over 1.1 million square feet of premium office space along. Terminus also has luxurious residences and approximately 86,000... Read More >>
Serviced from $1250 per person per month
Coworking from $400 per person per month

Completed in 2009, Terminus 200 has nearly 565,000 square feet of quality office accommodation with typical floor plates of about 24,300 square feet... Read More >>
---
9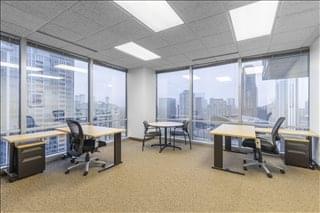 Tower Place 100 is an iconic 29-story tower offering quality office accommodation in Buckhead. Floor-to-ceiling windows ensure a bright and airy work environment with panoramic views of the surrounding cityscape. Tower Place has a great suite of amenities, making it one of the most prestigious office locations in the Southeast. Along with 613,821 square... Read More >>
Serviced from $207 per person per month
Coworking from $198 per person per month

Tower Place 100 is an iconic 29-story tower offering quality office accommodation in Buckhead... Read More >>
---
10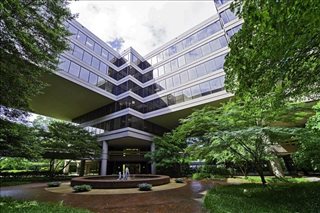 Lovely serviced offices and co-working spaces are on the third floor of 7 Piedmont Center. Built in 1983, the low-rise office building in Atlanta's Buckhead district boasts free parking and a full-service cafe. These contemporary offices are found in a prestigious business center with a comfortable business lounge, high-speed internet, and meeting rooms... Read More >>
Serviced from $231 per person per month
Coworking from $219 per person per month

Lovely serviced offices and co-working spaces are on the third floor of 7 Piedmont Center... Read More >>
Piedmont Center, GA 30305
---
---
Offices.net has 10 executive offices in Buckhead, Georgia in some of the best business locations, offered on an easy move-in, move-out basis providing you with the flexibility you need to get up and running in Buckhead.
Offices.net provides businesses of all sizes with exceptional office space and business premises solutions in Buckhead, Georgia on flexible rental contracts to suit your needs. With a wide range of business support services and amenities included, you can be assured of an easy transition into its new Buckhead premises.
Many of the office buildings provide manned reception, state-of-the-art print and scanning facilities, internet and network wiring, telecommunications set up, and furnishings. Additionally, many of the business centers also provide on site IT support, meeting rooms, video conferencing, day and night access and other professional services and amenities.
Click on any of the offices for lease above. The Buckhead executive office suites and offices for rent on this site are situated in convenient locations and are offered on flexible terms, allowing you to rent office space for whatever period you need.
Need help with your office space search? Simply contact us using the number or form above and we'll be happy to give you some options in and around Buckhead.
Featured Buckhead Business Locations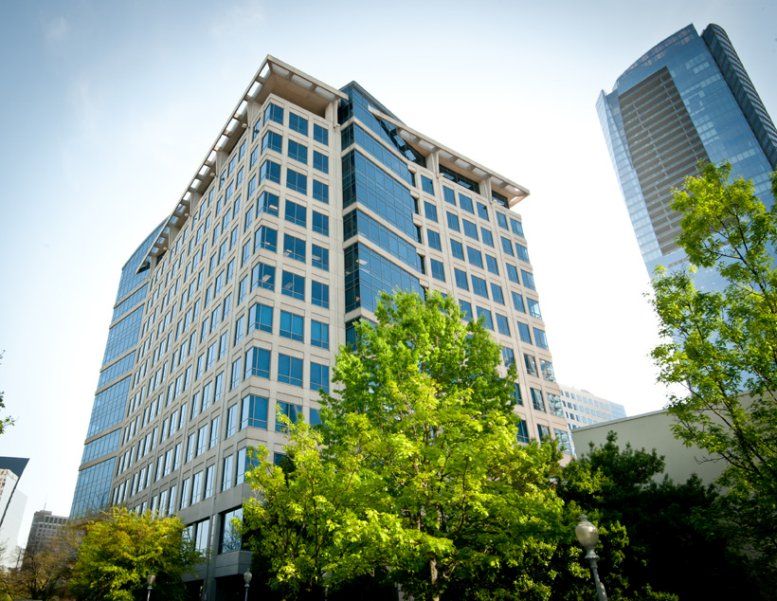 Tower Place 200
Buckhead Office Space
Completed in 1998, Tower Place 200 is a 14-story office building with approximately 258,000-square-feet of quality commercial space. Offices at the property's leading business center provide a quiet... Read More >>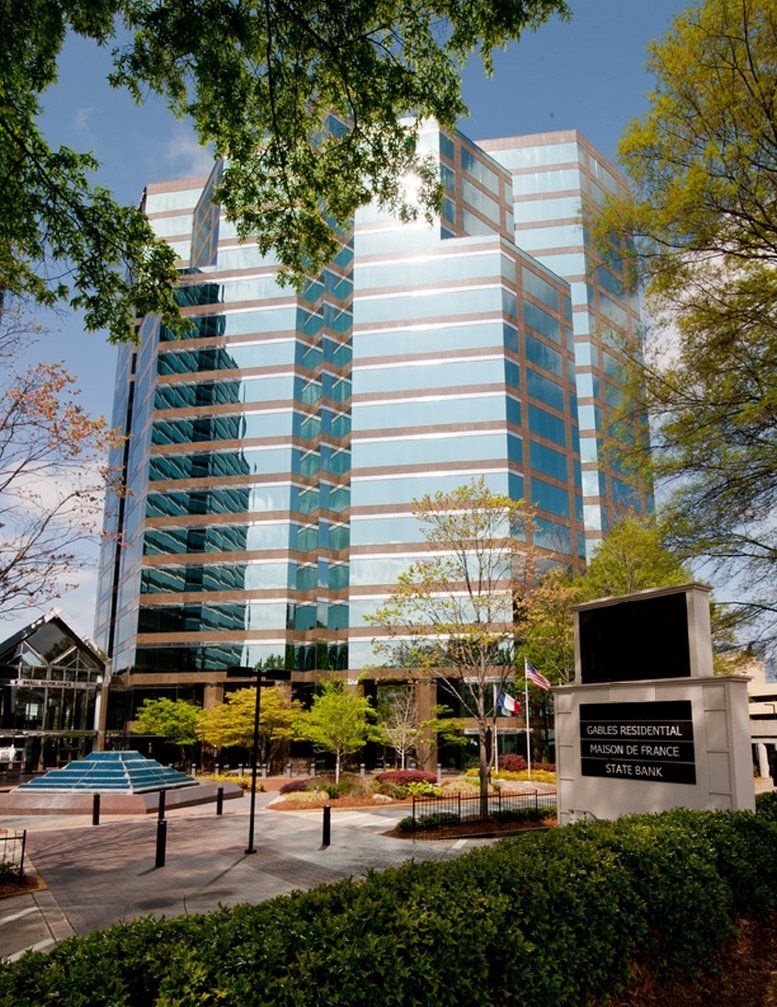 Buckhead Tower @ Lenox Square
Buckhead Office Space
Buckhead Tower at Lenox Square offers more than 348,000 square feet of Class A office accommodation. The landmark all-glass building is part of a premier mixed-use development that includes Lenox... Read More >>
The Pinnacle
Buckhead Office Space
Completed in 1998, The Pinnacle is a modern 22-story skyscraper rising 337 feet above the financial hub of Buckhead. The landmark office building is home to many companies in the financial sector,... Read More >>