1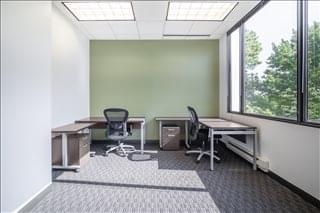 This business center boasts a premier position between the rich tourism and service businesses of Baltimore and the public sector activity of Washington D.C. In fact, Columbia's stunning location has helped it become a rapidly growing hub for business. Read More >>
Serviced Offices - Call for latest price

This business center boasts a premier position between the rich tourism and service businesses of Baltimore and the public sector activity of Washington D.C... Read More >>
10320 Little Patuxent Parkway, MD 21044
---
2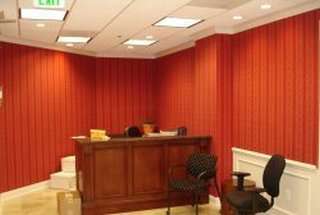 This property provides Class A furnished or unfurnished office accommodation. The property in total provides 4100 sq ft of office space and there are three offices available, with a host of amenities on offer. Read More >>
Serviced from $900 per person per month

This property provides Class A furnished or unfurnished office accommodation... Read More >>
8860 Columbia 100 Parkway, MD 21045
---
3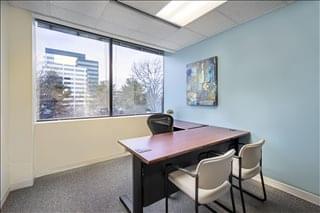 Equipped with everything you could want this newly renovated office space is ideal for almost all business types and sizes. Equipped with a fully stocked coffee and tea bar to keep yourself charged throughout the day, café on-site and relaxing business lounges. As well as great facilities such as garage parking for yourself plus visitors spots in the... Read More >>
Serviced Offices - Call for latest price

Equipped with everything you could want this newly renovated office space is ideal for almost all business types and sizes... Read More >>
10440 Little Patuxent Parkway, MD 21044
---
4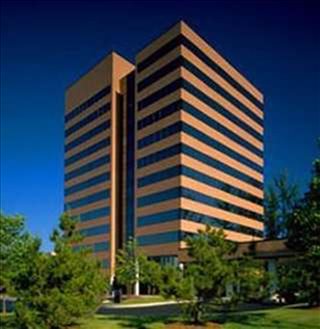 This center is off 175/Little Patuxent Parkway next to the Columbia Mall and includes offices on the 3rd and 9th floors. Amenities include a receptionist to greet guests, a café with refreshments, and five meeting rooms. Each office includes furniture, high-speed Internet, telephone service with voicemail-to-email notification, live phone answering,... Read More >>
Serviced from $825 per person per month

This center is off 175/Little Patuxent Parkway next to the Columbia Mall and includes offices on the 3rd and 9th floors... Read More >>
---
5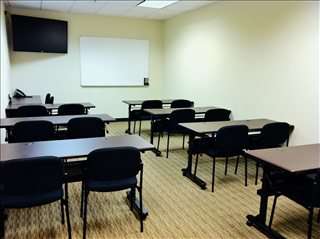 This centre offers Class A fully serviced executive offices, ranging from 85 to 750 sq ft. Personalized reception services, high-tech telecommunications equipment, conference rooms with Wi-Fi, training rooms, and virtual offices. Fully furnished offices with executive HON furniture. There is also a kitchen facility with complimentary beverages, on-site... Read More >>
Serviced from $540 per person per month

This centre offers Class A fully serviced executive offices, ranging from 85 to 750 sq ft... Read More >>
5850 Waterloo Road, MD 21045
---
6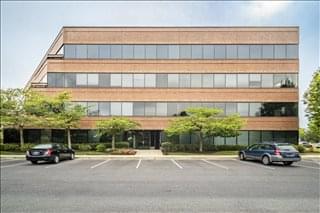 This business center has loads to offer, leasing modern workspace and executive suites with flexible terms is a great quick and affordable solution to your office needs. With ready-to-go meeting rooms to training room and a business lounge this center has everything to offer. Also on offer is a spot in the coworking space, a great place to network with... Read More >>
Serviced Offices - Call for latest price

This business center has loads to offer, leasing modern workspace and executive suites with flexible terms is a great quick and affordable solution to your office needs... Read More >>
6700 Alexander Bell Drive, MD 21046
---
7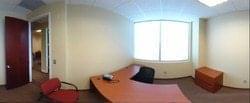 These fully furnished, ready-to-use business offices and conference rooms are equipped with all the high-tech tools your business needs, including high-speed Internet access, voice mail, telephones, presentation capabilities and much more. And all for a fraction of what you would spend to lease, furnish and equip office space on your own. No matter what... Read More >>
Serviced from $800 per person per month

These fully furnished, ready-to-use business offices and conference rooms are equipped with all the high-tech tools your business needs, including high-speed Internet access, voice mail, telephones, presentation capabilities and much more... Read More >>
9520 Berger Road, MD 21046
---
8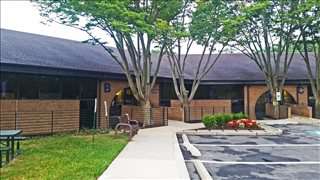 This centre offers fully furnished executive offices with support staff, conference and training rooms,WI-Fi, high-speed Internet, flat screen presentation ready TV's,telecommunications, unlimited domestic long distance included, personalized receptionist and much more. A fully secure facility, 24/7 access and free parking. Close to all major roadways. Read More >>
Serviced from $490 per person per month

This centre offers fully furnished executive offices with support staff, conference and training rooms,WI-Fi, high-speed Internet, flat screen presentation ready TV's,telecommunications, unlimited domestic long distance included, personalized receptionist and much more... Read More >>
10015 Old Columbia Road, MD 21046
---
---
Expand search to view more listings in and around Columbia.
Columbia Executive Offices & Shared Space
Here at Offices.net we have 8 exceptional office buildings, situated in highly sought after Columbia, MD locations. These office suites are available on flexible rental terms with the option of an immediate move in date and all the business support services you need.
Columbia consists of 10 self-contained villages and benefits from its close proximity to Baltimore. The eastern part of Columbia is favored by commercial real estate providers offering excellent office, retail, and wholesale premises.
Offices.net offers businesses of any size a simple, fast and affordable way to rent temporary office space in Columbia. Numerous office buildings we list have facilities like manned receptions, fast internet connectivity and telephones. This can help remove the usual process involved in setting up a conventional office, and let you focus on the things.
Each office on this site has a page dedicated to it, which lists many of the features offered by each building. Click any of the offices shown above to find out more information, and if anything you are looking for isn't immediately obvious we invite you to contact us and ask.
Select one of the offices in Columbia listed above. All of the office space listed on this site is in a prestigious business location, and is available for rent on flexible terms.
With more office space available than ever and prices to suit every budget, and companies of any type will be able to find the offices they need using Offices.net. Call us and we will be happy to help you find your company's ideal office space.
Featured Columbia Business Locations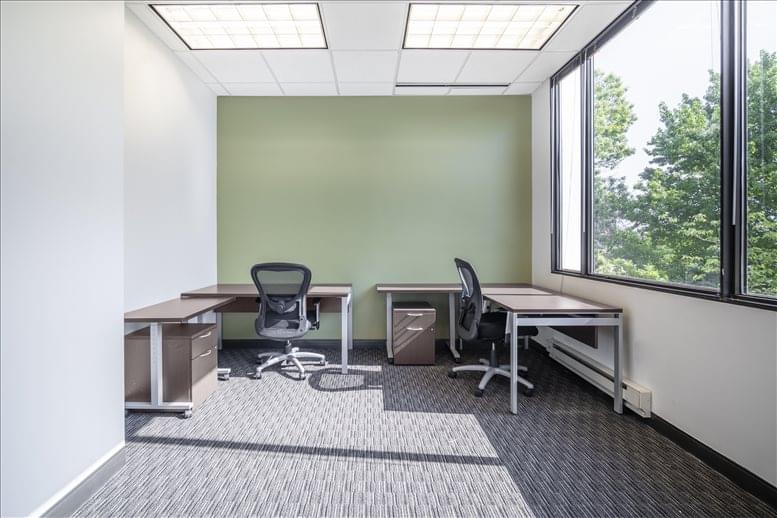 10320 Little Patuxent Parkway
Columbia Office Space
This business center boasts a premier position between the rich tourism and service businesses of Baltimore and the public sector activity of Washington D.C. In fact, Columbia's stunning location... Read More >>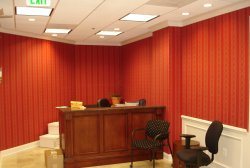 8860 Columbia 100 Parkway
Columbia Office Space
This property provides Class A furnished or unfurnished office accommodation. The property in total provides 4100 sq ft of office space and there are three offices available, with a host of... Read More >>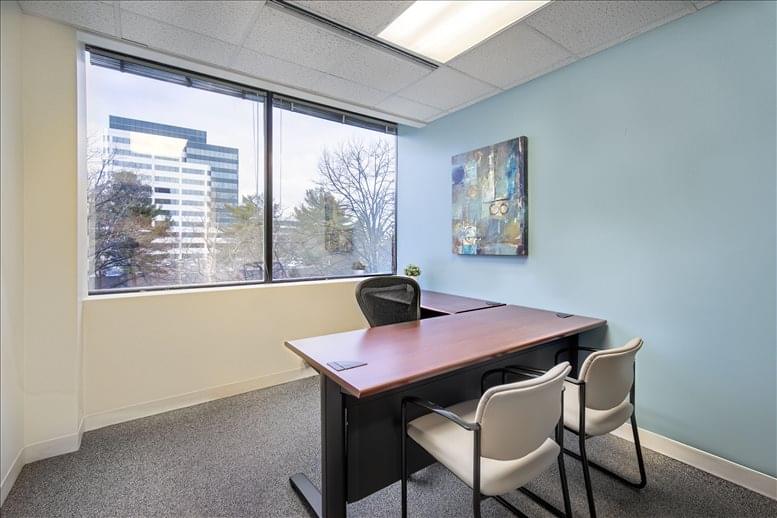 10440 Little Patuxent Parkway
Columbia Office Space
Equipped with everything you could want this newly renovated office space is ideal for almost all business types and sizes. Equipped with a fully stocked coffee and tea bar to keep yourself charged... Read More >>