Expand search to view more listings in and around Cary.
See more offices in and around Cary.
Flexible Office Space & Coworking Spaces for Rent
Here at Offices.net we have 2 exceptional office properties for lease, situated in highly sought after Cary, NC locations. These private offices, flexible workspaces and coworking spaces for rent are available on flexible rental terms with the option of an immediate move in date and all the business services you need.
Find Private, Flexible & Shared Office Spaces for Rent in Cary, NC
Offices.net offers companies of all size the simplest, quickest and most affordable way to secure professional office space in Cary, North Carolina. Our offices space, shared space, furnished office solutions, private offices, executive office suites and coworking office space for lease comes with a wide range of amenities included, and flexible contracts that are tailored to your needs. Our team works hard to ensure that the whole process of finding flexible spaces for lease is as easy as possible for our valued clients.
Cary Commercial Real Estate : Office Space Market
Cary is considered part of the Raleigh - Durham office market, whose performance is closely linked to the activity that takes place in and around the Research Triangle area. Office space in Cary is distributed across some 130 properties, which makes it the largest suburban sub-market in the Raleigh - Durham area after the I-40 Corridor.
Average Office Rental Rate: 2017 market reports situate the total office inventory in Cary at more than 11.5 million square feet, with nearly 5million of those being Class A space. Vacancy rates typically fluctuate between 5 and 7 percent, which are well below the county's average. Average rental rates range between $20 and $25 / sq ft / year.
New Cary Commercial Real Estate Development: Expansion is planned in the northern part of town, mostly within the areas between Weston and the I-40, where office development projects have been approved, generating interest among local tenants looking to expand and office occupiers new to the Cary area.
Cary Commercial Property Rental : Professional Office Space Cary NC
Many of the business centers listed on Offices.net come inclusive of a wide range of support services consisting of dedicated front desk reception and building security, conference space and business lounge areas, air conditioning, dining facilities and break out rooms. Additionally, a number of the furnished office properties for lease also include high speed internet and network wiring, car parking lots, all-hours access and onsite IT support staff.
All you need to do is to choose one of the offices to rent in Cary on this page. Each executive office space boasts a prestigious business position in Cary, North Carolina, with flexible rental terms to suit your exact work needs.
Why You Should Rent Cary Office Space
Located 10 miles west of Raleigh and 20 miles south of Durham, the town of Cary is one of the largest municipalities in North Carolina and an important urban center within the area's well-known Research Triangle. According to Money Magazine, Cary, North Carolina, is among the 40 Best Places to Live in the United States, ranking high in safety, access to amenities, and potential for job growth.
Major Industries: Initially developed as a bedroom community offering accommodation and services to residents who commuted to Raleigh, Cary has developed its own economic base. The main drivers of the local economy include high-value sectors like information technology, clean tech, and life sciences, although Cary also has a thriving service sector. Key employers include SAS, Verizon, Fidelity, MetLife, Caterpillar, Oxford University Press, Affiliated Computer Services, DB Global Technologies, Kellogg's, John Deere, and ABB.
Labor & Employment: Cary's labor market benefits from the talent of graduates at local institutions, such as North Carolina State University, the University of North Carolina, and Duke University. Educational attainment rates are above average, since over 60 percent of residents aged 25 and above have a bachelor's degree qualification. The city has a total workforce of approximately 80,000 people and annual job growth rates of nearly 4 percent, with the most promising sectors professional, scientific and tech services (especially in architecture, engineering, IT, and management professions), advanced manufacturing, and education. Cary is also recognized as one of the best metro areas in the United States for STEM professionals, and overall is one of the best North Carolina cities in terms of job creation.
Business Environment: The factors outlined above contribute to a dynamic business climate, further enhanced by the town's proximity to the Research Triangle Park and to Raleigh - Durham International Airport, and by low corporate income tax rates of approximately 5 percent. There are more than 15,000 businesses based in Cary, which also has a balanced amount of women and minority-owned firms. More information on business incentives can be obtained from the Cary Economic Development Corporation.
Find Office Rentals & Cary Commercial Property
As well as the shared space & private office space for rent listed above, we also provide a wide selection of executive office suites, shared office spaces and professional office space for lease in prime locations in other cities in North Carolina, available on flexible terms to suit your needs.
Office Space for Rent in Cary, North Carolina
There are 6 office buildings and commercial real estate spaces available for rent in Cary including:
Offices.net is here to help
As well as the shared space & private office space for rent listed above, we also provide a wide selection of executive office suites, shared office spaces and professional office space for lease in prime locations in other cities in North Carolina, available on flexible terms to suit your needs.
Featured Cary Business Locations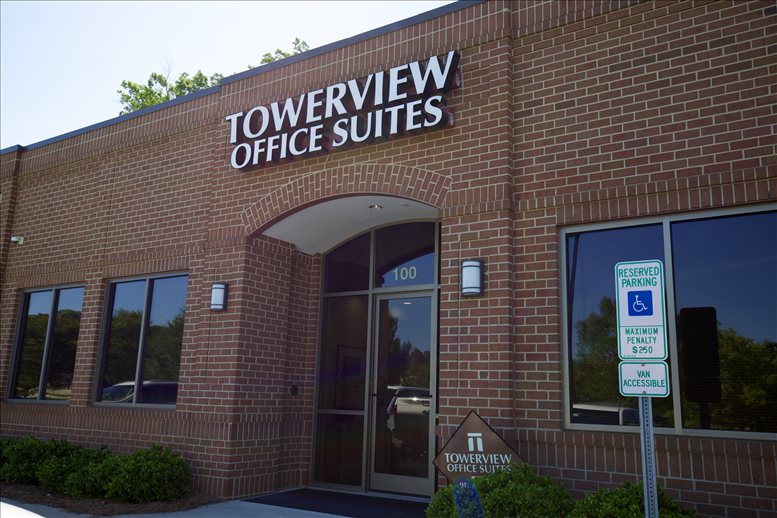 1750 NW Maynard Road
Cary Office Space
With 5 locations in the Greater Cary Area to serve clients, the center offers private office solutions tailored to members business needs offering as much or as little space as clients need. The... Read More >>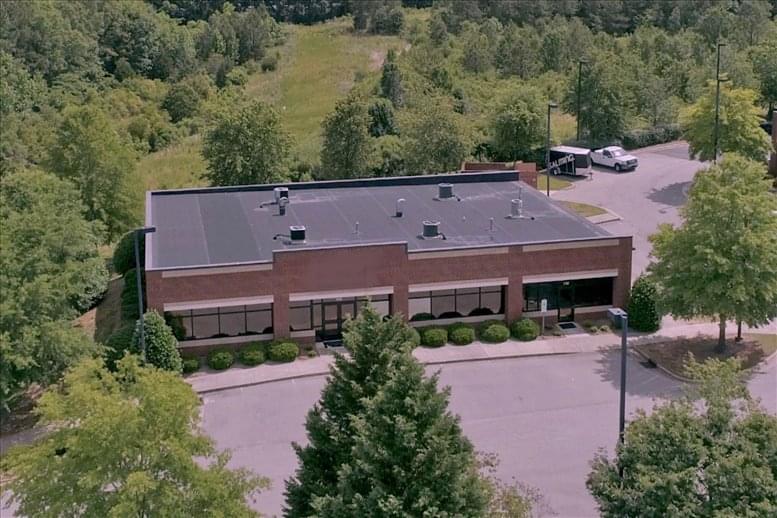 140 Towerview Court
Cary Office Space
With 5 locations in the Greater Cary Area to serve clients, the center offers private office solutions tailored to members business needs offering as much or as little space as clients need. The... Read More >>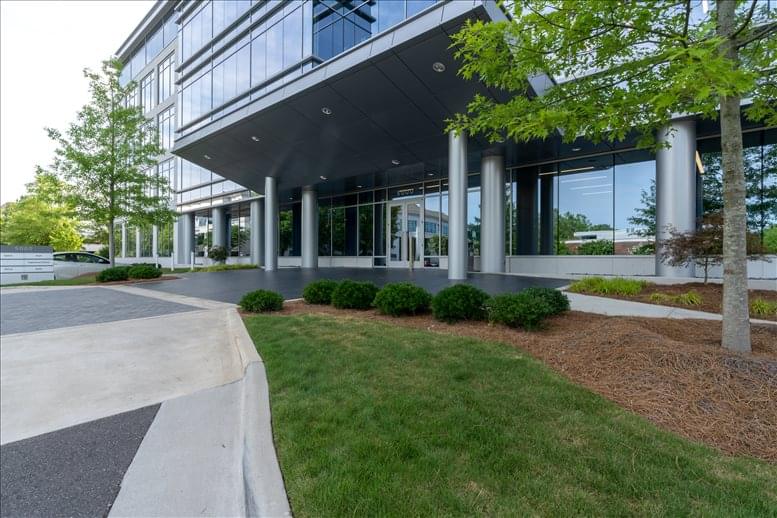 5000 CentreGreen
Cary Office Space
Rent flexible office space & hot desks at the Class A, LEED Silver certified 5000 CentreGreen office building, just off Weston Parkway in Cary, NC. The commercial property offers a lounge-style... Read More >>