Expand search to view more listings in and around Boca Raton.
See more offices in and around Boca Raton.
Commercial & Executive Offices for Rent Boca Raton
With office space available in Boca Raton right away, we can help your company get in to office space that is ideal for your business' needs. Our team has in-depth knowledge of the local office market, which enables us to find the property you need from a variety of quality locations and office space options. Many of our offices offer simple, short term and flexible rental agreements alongside virtual office options, so that your business can gain the benefits of a wide range of amenities and a prestigious business address in Boca Raton.
We are here to provide a wide range of competitively priced, professional, fully-equipped office space in Boca Raton, Florida, on flexible rental terms to suit your individual business' needs. You will be spoilt for choice when it comes to impressive business services and professional support services in Boca Raton, FL.
Boca Raton Office Space for Rent
A number of the corporate center options that we feature have office space that is fully furnished and equipped, making setting up a very simple process. Some of the serviced office space can be configured to meet the needs of your business, allowing you to decorate and giving you more control over your workspace and branding. Yet others offer a range of virtual office solutions, providing you with a business address in a prime location.
Boca Raton Commercial Real Estate: Office Market
There is approximately 12 million square feet of office space within the city boundaries. Office space is available in three main areas: downtown Boca Raton, Glades Road, and the Federal Highway Corridor, which runs parallel to the coast along Highway 1. The area west of Yamato, between the I-95 and Florida's Turnpike Road, is popular with corporate headquarters and tenants who require large office premises in campus-style accommodation. IBM and Office Depot are based here, as well as a few government agencies.
Another popular office location is the Boca Raton Innovation Campus, an office development of nearly 2 million square feet located near the airport and Atlantic University. This development offers conventional and flexible office space and is popular with creative and technology firms as well as with corporates. The Park, located in Broken Sound, is an alternative hub comprised of more than 5 million square feet of space surrounded by a thriving commercial community and a high-income residential population. Lastly, companies in need of dedicated R&D space can find it at Florida Atlantic University Research Park, which also offers incubator space.
Boca Raton Office Space Rental Costs
Price-wise, Boca Raton offers a range of office space to suit most budgets. Rental rates can go from $16 / sq ft / year for properties in Coral Springs to $51 / sq ft / year for executive suites in the town center. There are also a few moderately priced units in the $25 to $30 range, especially east of Yamato and in the Highland Beach area. The average for offices in the downtown area is $30 / sq ft / year (2017 data).
Boca Raton's Business Environment and Economy
Boca Raton, FL, is an affluent city located in the south eastern coast of Florida, 20 miles away from Fort Lauderdale and 45 miles north of Miami. The city is known for its mild weather and good quality of life.
The city's economy is supported by a diverse industry base, comprised of companies involved in education, leisure, entertainment, retail space (including e-retail), software development and healthcare. Tourism and real estate are also important to the local economy due to Boca Raton's location near some of the state's best beaches and green spaces, which make the area a top choice for holidaymakers and families relocating from other parts of the United States.
Key employers in Boca Raton include Office Depot (which has its national headquarters in the city), IBM Corporation, US Foods, American Media, Lynn University, Florida Atlantic University, Continental Group, Bluegreen Corporation, Boca Raton Resort & Club, ADT Corporation, and GEO Group. This is in addition to other large public sector employers such as the City of Boca Raton and Boca Raton Regional Hospital (Boca Raton Medical Center).
The labor market attracts workers who reside in smaller urban centers in the surrounding area. As part of Palm Beach County, Boca Raton is characterized by the high availability of an educated workforce and low unemployment rates that usually stay at around 4 percent. Moreover, educational attainment levels are well above the state's average, since nearly 30 percent of the local working age population has a degree-level qualification and almost 12 percent have a graduate degree.
Local businesses also benefit from a high-income population base, since Boca Raton has the fourth highest per capita income in Florida. Other incentives for entrepreneurs and business owners include no income taxes and several tax exemptions that apply to business inventory, corporate income tax, and capital stock. Some organizations, like Florida Atlantic University, offer support to tech start-ups, and there are other incentives ranging from workforce and business development grants to commercial rent and lease subsidies. More information can be obtained from the Office for Economic Development and from Palm Beach County Entrepreneurship.
Rent Serviced & Virtual Office Space in Boca Raton
Choose any of the well located Boca Raton spaces for rent listed on this page. The professional serviced office suites, executive offices, industrial space, shared office space and virtual office space for rent that we feature are situated in prime Boca Raton business districts, and are available to rent on competitive, flexible terms to suit your business.
Whether you are looking for short-term office space, industrial center or retail space, or the flexibility of being able to expand and contract operations as necessary, we are here to help. We work hard to ensure that the process is as simple as possible for our clients. With beautiful office space for rent in this lovely city, you are sure to find the ideal spot with Offices.net.
Browse through the available private and shared office space on the site or give us a call to discuss your company's specific requirements. Many of the Boca Raton office solutions offer free car parking, air conditioning, 24hour access, meeting room facilities, and more. Much of the Boca Raton office space for rent is located in ideal locations such as Boca Raton's town center, Broken Sound, Fort Lauderdale, and more. These sought-after locations are conveniently located near to the Boca Center - a popular shopping center, which is great for employees.
Secure Office Space for Rent in Boca Raton
With so many reasons to secure a workspace in Boca Raton - we look forward to helping you find the perfect office space in Boca Raton, FL.
Office Space for Rent in Boca Raton, Florida
There are 12 office buildings and commercial real estate spaces available for rent in Boca Raton including:
| | |
| --- | --- |
| 980 North Federal Highway | Coworking spaces, Serviced Offices, Virtual Office |
| 1200 Corporate Place, 1200 N Federal Hwy | Serviced Offices |
| Bank of America Tower, 150 East Palmetto Park Road | Serviced Offices |
| 433 Plaza Real, Mizner Park | Serviced Offices |
| The Sanctuary Center, 4800 N Federal Hwy | Coworking Spaces, Virtual Office |
| One Boca Place, 2255 Glades Rd | Coworking spaces, Serviced Offices, Virtual Office |
| 621 NW 53rd St | Serviced Offices |
| 2385 Executive Center Drive | Virtual Office, Serviced Offices |
| Boca Financial Plaza, 5550 Glades Rd | Virtual Office, Serviced Offices |
Offices.net is here to help
With so many reasons to secure a workspace in Boca Raton - we look forward to helping you find the perfect office space in Boca Raton, FL.
Featured Boca Raton Business Locations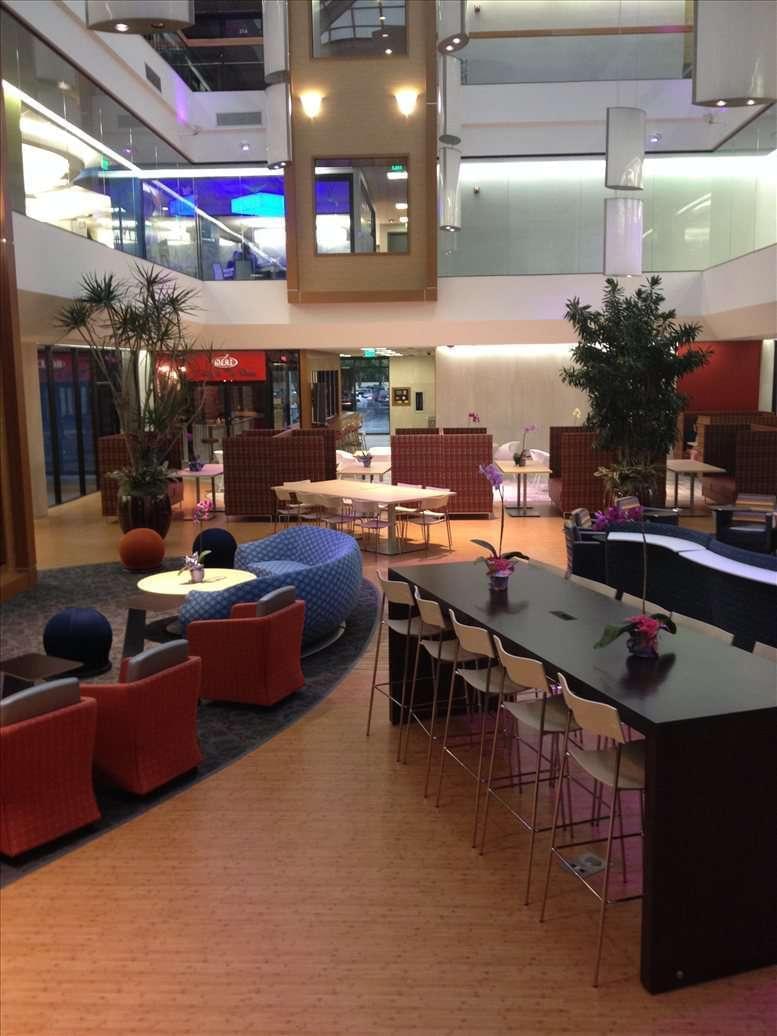 980 North Federal Highway
Boca Raton Office Space
Located in the heart of Boca Ratan, this business center offers furnished offices and coworking space in an innovative building conveniently located close to all amenities. This is a professional,... Read More >>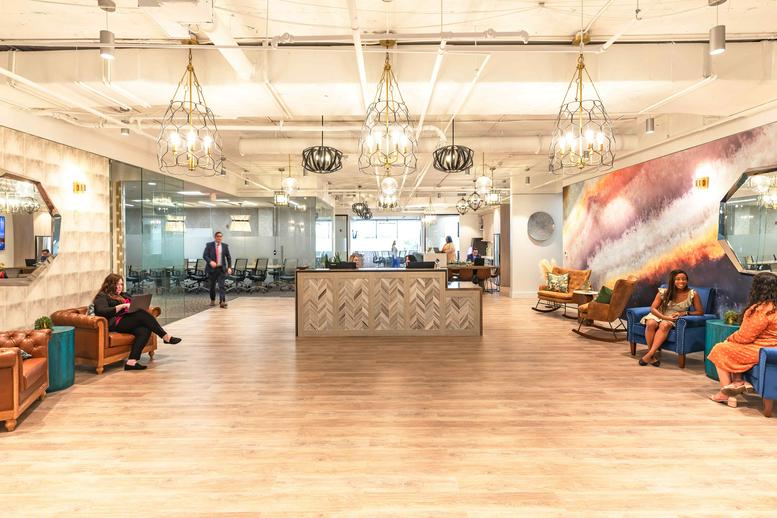 1200 Corporate Place
Boca Raton Office Space
This workspace provides a close community of seasoned professional entrepreneurs with long-standing relationships to community and commerce—workspace filled with warm hospitality and designed with... Read More >>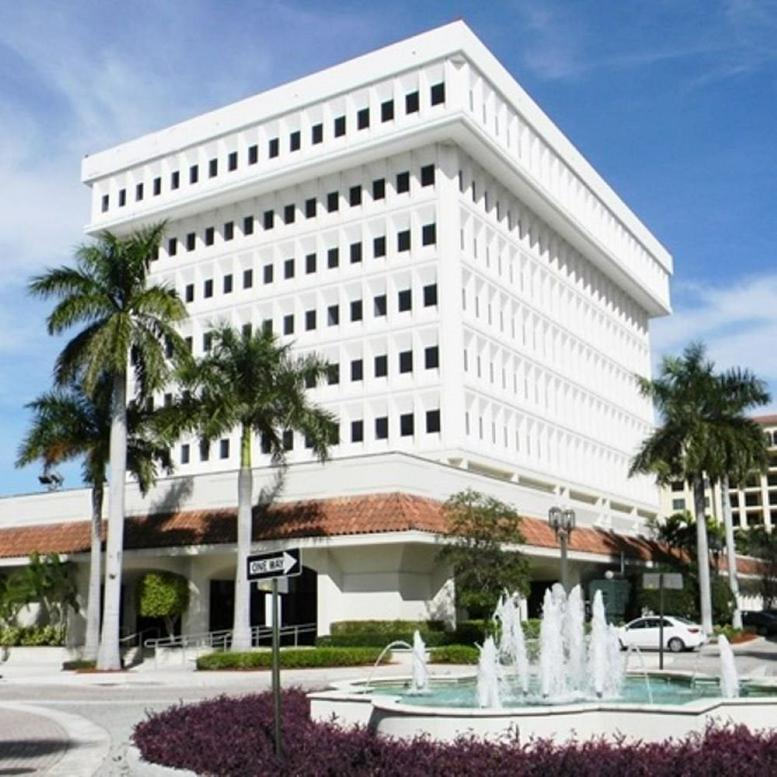 Bank of America Tower
Boca Raton Office Space
Bank of America Office Suites in Downtown Boca Raton for Rent with Car ParkingAre you looking for a premium, serene office space in the energized downtown district of Boca Raton where you can present... Read More >>