1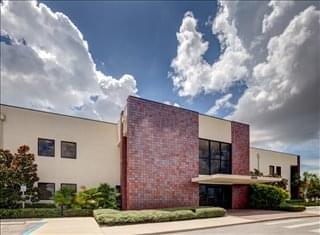 This executive office center is fully set up for small to medium-sized executive offices, virtual offices, meeting rooms and a full range of modern office facilities & services. The spaces are customized to support each business operation according to its needs and are furnished or unfurnished with varying contract lengths. The Class A office space covers... Read More >>
Executive & Private Offices
Virtual Services

This executive office center is fully set up for small to medium-sized executive offices, virtual offices, meeting rooms and a full range of modern office facilities & services. The spaces are customized to support each business operation according to its needs and are furnished or unfurnished with varying contract lengths... Read More >>
3606 Enterprise Ave, Central Naples
---
2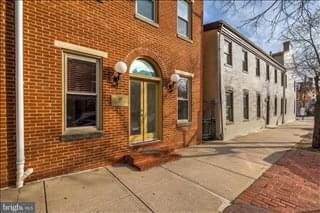 This business center is located in a quiet out-of-town spot surrounded by palm trees. Even in one of the United States' wealthiest cities, this building is particularly prestigious – a place designed for productivity, located away from the busy tourism of the city. Its location is however still very accessible, thanks to on-site parking and proximity to... Read More >>
Executive & Private Offices

This business center is located in a quiet out-of-town spot surrounded by palm trees. Even in one of the United States' wealthiest cities, this building is particularly prestigious – a place designed for productivity, located away from the busy tourism of the city... Read More >>
Regions Bank Building, 4851 Tamiami Trail North
---
3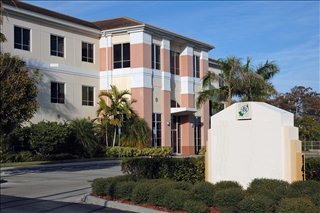 Welcome to this state of the art facility located in Naples, Florida. This 40,000 square foot beautifully decorated executive center was built from the ground up solely for the purpose of executive office suites, therefore we are able to incorporate superior features and benefits. The staff is dedicated to providing you with the most professional office... Read More >>
Executive & Private Offices

Welcome to this state of the art facility located in Naples, Florida. This 40,000 square foot beautifully decorated executive center was built from the ground up solely for the purpose of executive office suites, therefore we are able to incorporate superior features and benefits... Read More >>
1415 Panther Lane, North Naples
---
Expand search to view more listings in and around Naples.
See more offices in and around Naples.
Commercial, Private & Executive Office Space Naples FL
We have office space available with options to rent shared space, private offices and executive suites, as well as commercial properties for lease, conveniently located in the heart of Naples. The office suites for rent and offices for lease both come in a range of sizes and configurations with each commercial building providing a variety of professional services and amenities as well as parking lots and easy access to major roads and highways.
Offices.net offers businesses of any size the simplest, quickest and easiest way to secure professional office space in Naples, Florida. Many of our private offices, executive suites and shared workspaces come with a wide range of amenities included, and rental or lease agreements that are tailored to your needs. Our primary aim is to ensure that you find the space you need at an affordable price with as little hassle as possible.
Why You Should Rent Office Space in Naples FL
Naples is a medium-sized urban center located directly in the southwestern coast of Florida, right between Fort Myers and the Everglades National Park. Due to its seaside location on the so-called Paradise Coast and pleasant weather all year round, Naples has a strong tourist industry. The local tourist sector provides more than 35,000 jobs across Collier County, many of them in Naples, and its economic impact is in the region of $2bn.
Important Industries: As part of Collier County, several target industries have been designated to foster ongoing economic development in Naples, FL. These include corporate headquarters, medical device manufacturing, clean tech, life sciences, emerging technology, bioechnology, defense, aerospace, logistics, and financial services.
Key Employers: The largest employers in the city are public sector institutions like Collier County School District, Naples Community Hospital, and Collier County, but they also include private sector corporations such as American Business Solutions, Kraft Construction, Arthrex, Neighborhood America, CC Naples Inc., Wilson Miller, and Beasley Broadcast Group.
Labor Market: Local employers have access to a rapidly expanding labor market, which in 2017 was listed by Forbes as the fourth best in the country in terms of job growth. College attainment rates are approximately 35 percent, and nearly half of all jobs are in management, business, sciences, and the arts, whereas sales and office support account for a third of all local vacancies.
Grow Your Business in Naples FL: Some of the most commonly cited advantages of running a business in Naples include access to a wealthy population base (as some of its residents are among America's wealthiest), and the low of cost of doing business. In addition, Naples is home to one of the top business accelerators in southwest Florida, and city authorities offer a wealth of resources to entrepreneurs looking to set up a business in the local area, including programs to boost productivity, workforce development schemes, tax refund programs, and access to venture capital and angel funds. More information on business incentives and resources is available from Collier County, SCORE Naples, and the Small Business Development Council.
Central Naples Spaces Available in Professional Buildings
An extensive selection of the Naples commercial properties we feature offer space for rent inclusive of a range of support services such as property management, office administration, reception and on site IT support staff, high speed internet and WiFi services, lounge and meeting room amenities. In addition, most of the spaces available provide free onsite parking, 24/7 access, air conditioning, dining facilities and break out areas.
Our flex space provides you with short term contracts, giving you all the benefits of a prestigious business address in Naples, Florida without the commitments of a conventional office space lease. If you are specifically looking for offices for lease in Florida we also have a selection of commercial property with office space for lease in ideal locations in Naples and other cities throughout the state.
Naples Commercial Real Estate: Office Space Market
Office Towers & Commercial Buildings: The typical office occupier profile in Naples involves companies in the real estate, finance, insurance, banking, and legal services sectors. Northern Trust and the Mercato Building are some of the most well-known Class A office buildings in the city, although office accommodation is also available for lease in office parks, such as North Naples Technology Park, Toll Gate Business Park, and the Strand Executive Center.
Market Performance: The local market performance reflects the trends evident in the southwest Florida office market at large, which is characterized by a steady performance, single-digit vacancy rates, and rental values that show moderate but ongoing increases. However, this has not always been the case in Naples, and growth has only been evident since 2012, when economic conditions improved, allowing businesses to consider relocations or expansions.
Excellent Visibility in Ideal Locations: As for the office market itself, it is divided into central Naples and North Naples. The latter has nearly 360 office buildings (amounting to more than 5 million square feet of space), whereas downtown Naples also has a fair share of office inventory with 100 buildings that total 1.2 million square feet. Rental values for Class A space range between $25 and $28 / sq ft / year, and are pricier in North Naples but still within the average for Collier County (2017 data).
Find Flex Spaces and Commercial Properties for Lease in Naples, FL
Choose any of the offices for rent in Naples displayed above. Every executive office suite, flex space, medical space, warehouse spaces, retail spaces, industrial space, shared workspace and virtual office available for lease boasts a prime business position in a Naples location, on flexible terms to suit your exact business requirements.
Office Space for Rent in Naples, Florida
There are 3 office buildings and commercial real estate spaces available for rent in Naples including:
Featured Naples Business Locations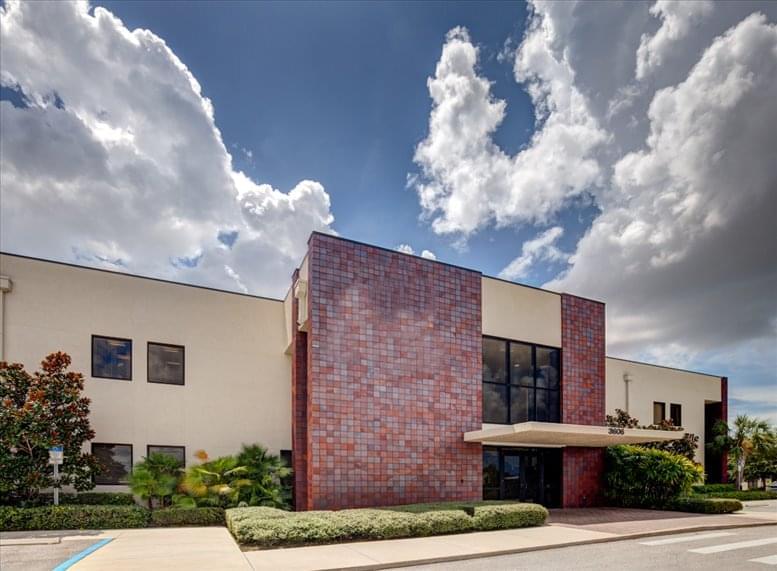 3606 Enterprise Ave
Naples Office Space
This executive office center is fully set up for small to medium-sized executive offices, virtual offices, meeting rooms and a full range of modern office facilities & services. The spaces are... Read More >>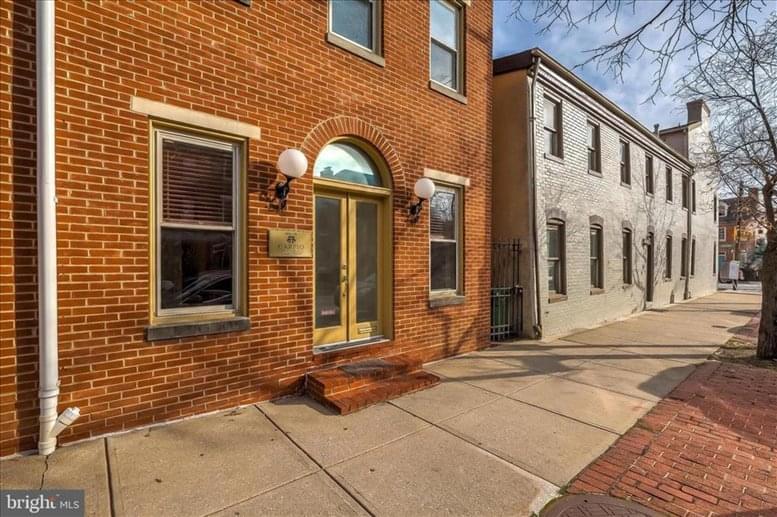 Regions Bank Building
Naples Office Space
This business center is located in a quiet out-of-town spot surrounded by palm trees. Even in one of the United States' wealthiest cities, this building is particularly prestigious – a place... Read More >>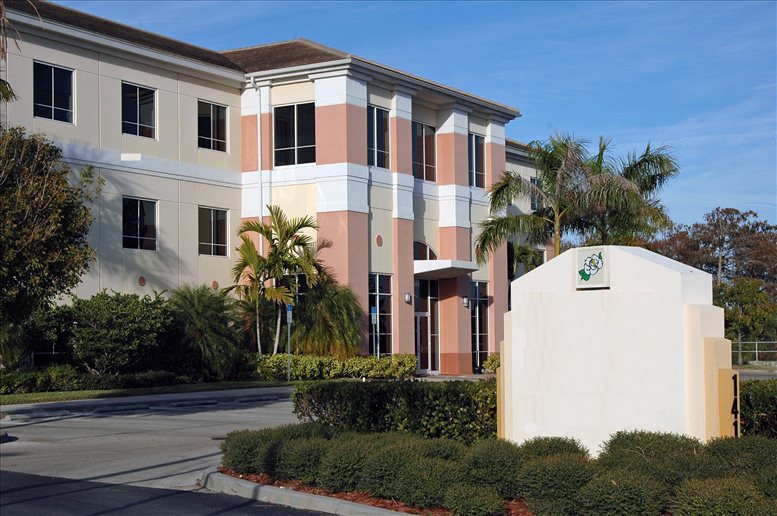 1415 Panther Lane
Naples Office Space
Welcome to this state of the art facility located in Naples, Florida. This 40,000 square foot beautifully decorated executive center was built from the ground up solely for the purpose of executive... Read More >>