1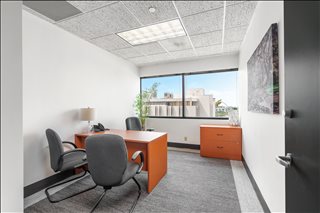 This center in Fort Lauderdale is located in the landmark Wells Fargo Tower in the financial district of Downtown Fort Lauderdale. Its impressive lobby was completely renovated with high end marble & floor to ceiling glass, making it an ideal location for legal professionals needing easy access to the Federal Courthouse next door. This center offers fully... Read More >>
Serviced from $400 per person per month
Coworking - Call for latest price
Virtual from $79 per sq ft

This center in Fort Lauderdale is located in the landmark Wells Fargo Tower in the financial district of Downtown Fort Lauderdale. Its impressive lobby was completely renovated with high end marble & floor to ceiling glass, making it an ideal location for legal professionals needing easy access to the Federal Courthouse next door. This center offers fully furnished offices complete with executive furniture setup and fiber optic internet with a secondary fiber backup connection for redundancy... Read More >>
1 East Broward Blvd., FL 33301
---
2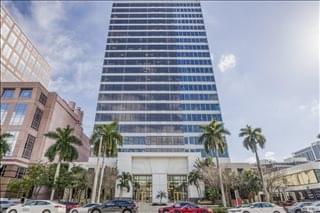 A state-of-the-art center located on the 17th floor on the 24-story building. A range of fully furnished and air conditioned offices are available, with the optional feature of an ocean view. This prime business center benefits from a number of high-quality services and facilities such as state-of-the-art Internet and network access, professional reception... Read More >>
Serviced Offices - Call for latest price

A state-of-the-art center located on the 17th floor on the 24-story building... Read More >>
110 East Broward Boulevard, FL 33301
---
3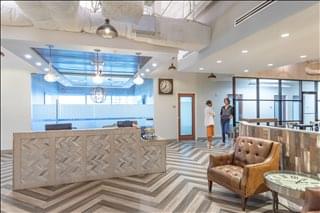 Located in the heart of Fort Lauderdale and across from the US Federal Courthouse, this 15th floor center offers expansive views of downtown Ft. Lauderdale. With its close proximity to all that Las Olas offers, you will be productive and energized working in this center. Become part of the booming Downtown Ft. Lauderdale business culture without the high... Read More >>
Serviced from $650 per person per month

Located in the heart of Fort Lauderdale and across from the US Federal Courthouse, this 15th floor center offers expansive views of downtown Ft... Read More >>
101 NE 3rd Ave. Ste. 1500, FL 33301
---
4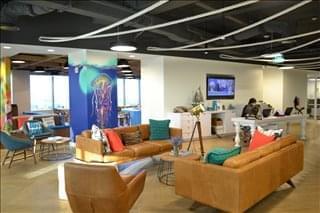 This center is a high-design, shared workspace used by a diverse community of entrepreneurs, startups, independent professionals and small business teams. Different from executive office suites and other coworking spaces, this center is a purpose-built environment that provides members a variety of areas to focus, collaborate, learn or socialize at any... Read More >>
Serviced Offices - Call for latest price
Coworking - Call for latest price
Virtual - Call for latest price

This center is a high-design, shared workspace used by a diverse community of entrepreneurs, startups, independent professionals and small business teams... Read More >>
One Financial Plaza, FL 33394
---
5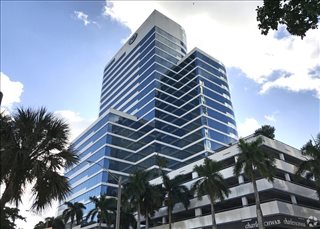 No matter the size of your company, this modern executive center has customized and personalized services to enhance your business. Professional and affordable virtual offices, executive suites and live receptionists provide excellent support for entrepreneurs, on-the-go professionals, international businesses, satellite offices, and home-based businesses.... Read More >>
Serviced Offices - Call for latest price

No matter the size of your company, this modern executive center has customized and personalized services to enhance your business... Read More >>
500 E Broward Boulevard, FL 33394
---
6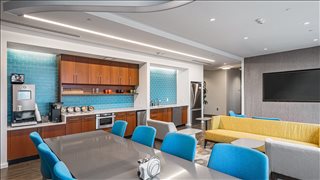 You'll be amazed by the spectacular views! This center is incredibly designed with striking architectural elements, modern fixtures, and an upscale café. Situated in the heart of the city, Las Olas offers incredible ocean views throughout the building—from the offices to the Community Café for all to enjoy. Access to convenient on-demand services. Read More >>
Serviced from $1400 per person per month
Coworking - Call for latest price

You'll be amazed by the spectacular views! This center is incredibly designed with striking architectural elements, modern fixtures, and an upscale café... Read More >>
401 E. Las Olas Blvd, FL 33301
---
7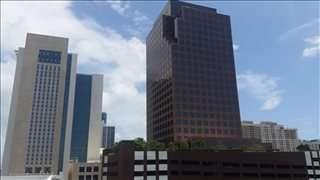 This top tier Executive center designed to be the most impressive and powerful office in downtown Fort Lauderdale. Specializing in the legal industry because the Broward County Courthouse is directly across the street. The Center offers professionally staffed upscale office space on a full time or part time basis with extremely flexible terms. With plenty... Read More >>
Serviced Offices - Call for latest price
Leased - Call for latest price
Virtual from $95

This top tier Executive center designed to be the most impressive and powerful office in downtown Fort Lauderdale... Read More >>
---
8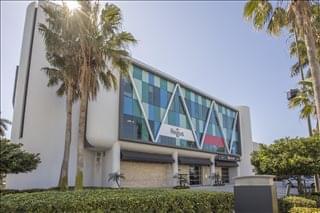 This tech-powered, modern business center in a vibrant and upscale destination is the perfect place for your new offices. Offering executive private suites, open-plan office space and virtual office options. The center features great on-site facilities including a business lounge, refresh bar and meeting rooms. The center also holds regular client... Read More >>
Serviced Offices - Call for latest price

This tech-powered, modern business center in a vibrant and upscale destination is the perfect place for your new offices... Read More >>
2598 East Sunrise Boulevard, FL 33304
---
9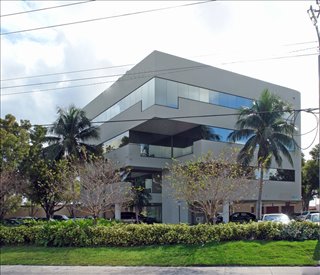 This center offers professional office suites that are situated just west of the I95. The space offers members access to a newly renovated reception area and fully furnished private office spaces with access to boardrooms. Other benefits to the space include an internet connection, rental terms from monthly all the way up to 24 months and plenty of parking... Read More >>
Serviced Offices - Call for latest price

This center offers professional office suites that are situated just west of the I95... Read More >>
1640 W Oakland Park Blvd, FL 33311
---
10

This beautiful three-story, Class A office complex is home to 18,000 sq ft of richly decorated executive suites with a variety of office sizes to chose from. There is an on-site cybercafé for added convenience. Read More >>
Serviced from $600 per person per month

This beautiful three-story, Class A office complex is home to 18,000 sq ft of richly decorated executive suites with a variety of office sizes to chose from... Read More >>
2881 East Oakland Park Boulevard, FL 33306
---
11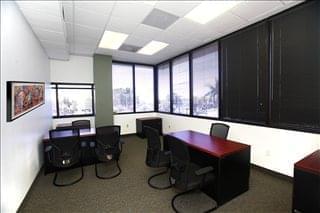 This center offers the professionalism of a corporate environment with the flexibility and affordability you need. This LEED facility has 115 multi-suite private offices, five conference rooms, shared space as well as virtual offices. Our rates are flexible; we offer the same rate for monthly as well as one year agreements. As your business expands or... Read More >>
Serviced from $5 per person per month
Coworking - Call for latest price

This center offers the professionalism of a corporate environment with the flexibility and affordability you need... Read More >>
1451 West Cypress Creek Road, FL 33309
---
12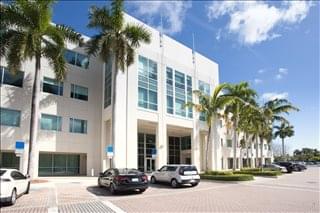 This center occupies a fabulous modern low-rise building with Class-A features in a business district noted for its many Fortune 500 tenants. Major hi-tech corporations, many specializing in IT but also in banking and insurance, are in close proximity to the building in the heart of dynamic Broward County. The property has a simple but sophisticated white... Read More >>
Serviced Offices - Call for latest price

This center occupies a fabulous modern low-rise building with Class-A features in a business district noted for its many Fortune 500 tenants... Read More >>
6750 N. Andrews Avenue, FL 33309
---
---
Expand search to view more listings in and around Fort Lauderdale.
Office Space Solutions in Fort Lauderdale
Find your perfect office space in Fort Lauderdale with Offices.net's fast and friendly service. Our in-depth knowledge enables us to find the property you need from a broad selection of ideal locations and office options. Many of our offices offer easy, short term and flexible rental contracts, so that your business can have the benefits of a wide range of services and a prestigious business address in Fort Lauderdale, with an agreement that is tailored to your needs.
A popular tourist destination, Fort Lauderdale sits on the shores of the Atlantic Ocean in South Florida. The city's economy relies on tourism, including cruise ships and nautical recreation. Fort Lauderdale is also a major base for manufacturing and maintaining yachts, with the boating industry accounting for nearly 110,000 jobs in the area according to Broward County. The city's 600,000 square foot convention centre is also a major draw for conventions, with approximately 10 million people visiting the city for conventions at the centre each year according to the Greater Ford Lauderdale/Broward County Convention Center. Businesses relocating to Fort Lauderdale will find a revitalised downtown with new high-rise commercial with world-class facilities as well as new condominium developments.

Fort Lauderdale is an excellent choice for relocation or setting up new of new offices due to its good infrastructure, strong economic base and excellent transportation network.
Our goal is to provide you with prime offices space and executive office suites in Fort Lauderdale, Florida, suitable for your individual business needs. With a fantastic selection of facilities and support services available, and flexible rental agreements, you will be assured of an easy move to your new Fort Lauderdale business premises.
Every office on this site has a page with more information, which lists many of the features offered by each building. Click any of the offices shown above to find out more info, and if anything you are looking for isn't immediately obvious please contact us and ask.
We would love to help you find your ideal office. All you need to do is to pick one of the offices to rent in Fort Lauderdale above. The office space listed on Offices.net is in an ideal business location, and is available for rent on flexible terms.
In addition, we have an impressive selection of excellent office space in other Florida locations, available on flexible terms to suit your business needs. For all your office requirements, contact us using the form or phone number above.
Featured Fort Lauderdale Business Locations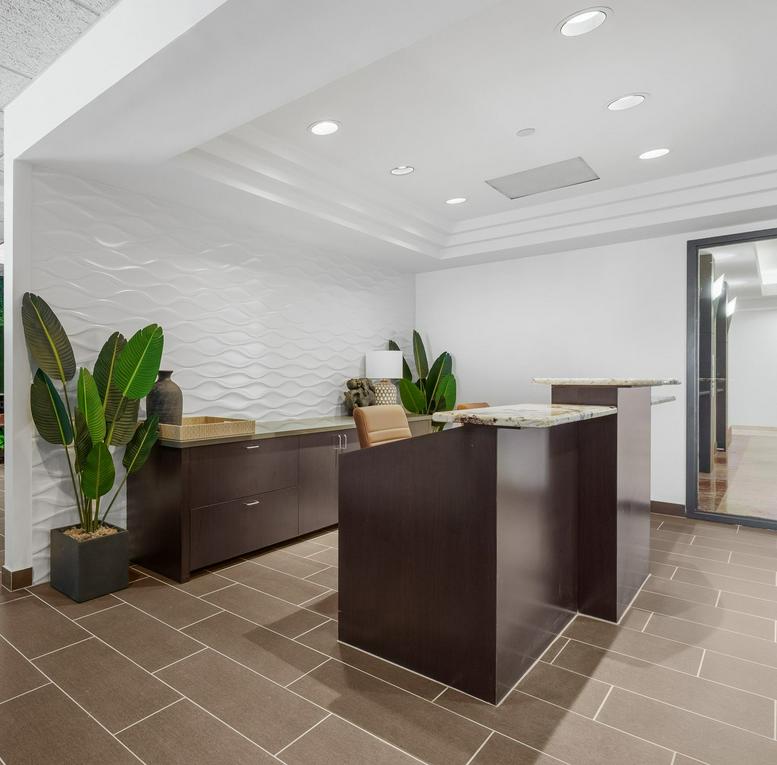 1 East Broward Blvd.
Fort Lauderdale Office Space
This center in Fort Lauderdale is located in the landmark Wells Fargo Tower in the financial district of Downtown Fort Lauderdale. Its impressive lobby was completely renovated with high end marble... Read More >>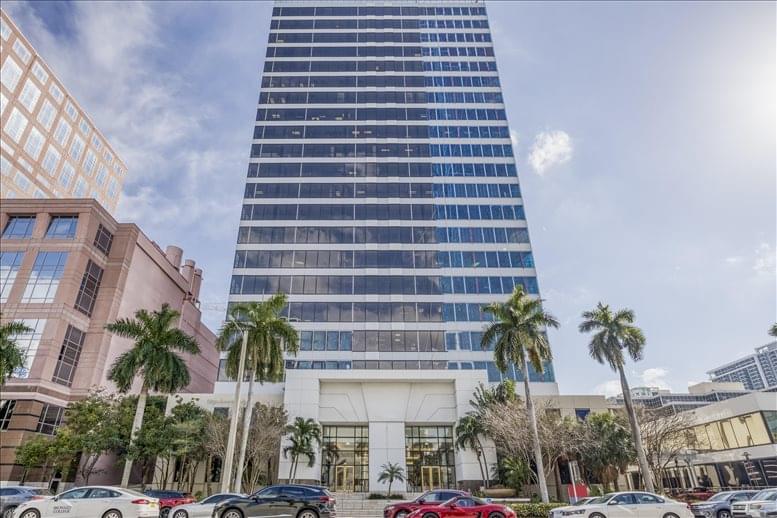 110 East Broward Boulevard
Fort Lauderdale Office Space
A state-of-the-art center located on the 17th floor on the 24-story building. A range of fully furnished and air conditioned offices are available, with the optional feature of an ocean view. This... Read More >>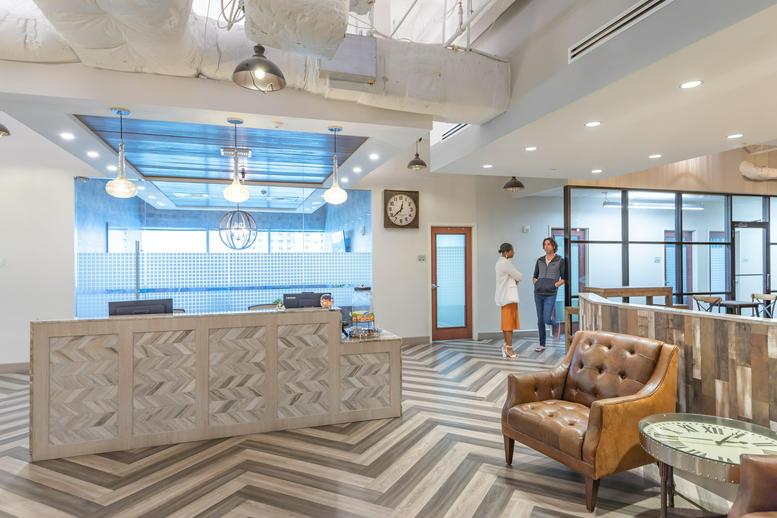 101 NE 3rd Ave. Ste. 1500
Fort Lauderdale Office Space
Located in the heart of Fort Lauderdale and across from the US Federal Courthouse, this 15th floor center offers expansive views of downtown Ft. Lauderdale. With its close proximity to all that Las... Read More >>