1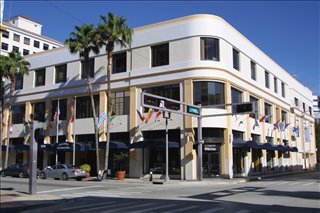 A first-class business environment offering a complete range of office accommodations, from hourly guest offices and conference room rentals to luxurious new full-service single executive offices and multiple office suites. The center also offers large office space ranging from 900 to 6,000 sq ft, as well as inexpensive address-rentals and virtual... Read More >>
Serviced from $600 per person per month

A first-class business environment offering a complete range of office accommodations, from hourly guest offices and conference room rentals to luxurious new full-service single executive offices and multiple office suites... Read More >>
301 Clematis Street, FL 33401
---
2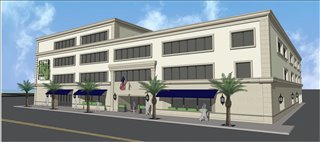 This center has major renovations planned for the outside façade, atrium, corridors, air-conditioning and elevator. This center is planned to have State-of-the-art technology, Wi-Fi and security systems. It is a walking distance to the new City Hall, Courthouse, Government Buildings and Waterfront Commons. Minutes from I-95, the Convention Center and Palm... Read More >>
Leased from $22 per sq ft

This center has major renovations planned for the outside façade, atrium, corridors, air-conditioning and elevator... Read More >>
324 Datura Street, FL 33401
---
3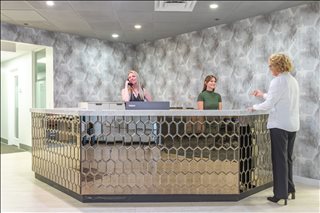 Incredible value. Prominent Location. Exceptional Service. Total Flexibility. Quality Design. Great Place to Work. This 21-story, Class A building on the Intracoastal Waterway in Downtown West Palm Beach, offers the perfect blend of the South Florida resort lifestyle with easy access to downtown's vibrant business community. With stunning water views and... Read More >>
Serviced from $600 per person per month

Incredible value... Read More >>
515 North Flagler Drive, FL 33401
---
4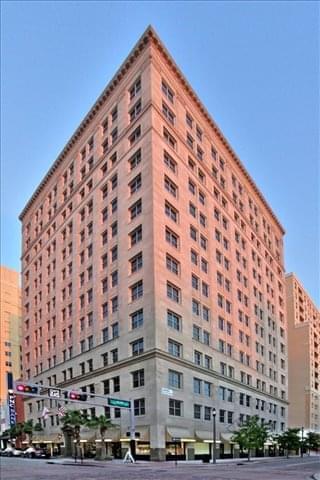 This award-winning building combines historical charm with modern functionality and is located in the heart of Downtown West Palm Beach. It offers suites from 197 sq ft to 6000 sq ft with many different layouts, water views and views of the surrounding downtown area. Each office includes hurricane proof windows and wood, tile or carpet flooring. This... Read More >>
Leased from $450 per sq ft

This award-winning building combines historical charm with modern functionality and is located in the heart of Downtown West Palm Beach... Read More >>
224 Datura Street, FL 33401
---
5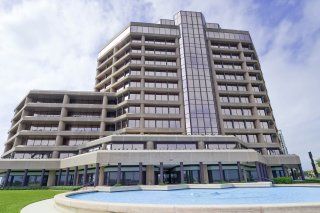 This Class A center provides a range of offices overlooking downtown West Palm Beach and Palm Beach Island. Clients enjoy the use of our elegant reception area and two fully-furnished conference rooms. We also provide videoconferencing, LCD projectors, and other advanced audio-visual technology. For added convenience, clients have access to plenty of... Read More >>
Serviced Offices - Call for latest price

This Class A center provides a range of offices overlooking downtown West Palm Beach and Palm Beach Island... Read More >>
777 South Flager Drive, FL 33401
---
6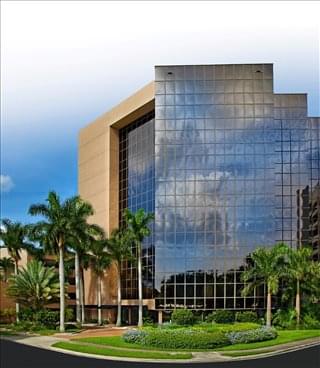 Located in the heart of West Palm Beach, this Class A building is the ideal location for court house access, cutting-edge technology and professional services to compliment any business. Read More >>
Serviced from $600 per person per month

Located in the heart of West Palm Beach, this Class A building is the ideal location for court house access, cutting-edge technology and professional services to compliment any business... Read More >>
500 Australian Avenue, FL 33401
---
7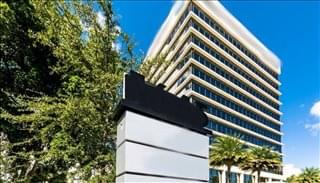 Class "A" Building, located only a few minutes from I-95. This developing area features new restaurants and retailers without the stress of downtown traffic congestion and parking costs. With meeting rooms and luxury offices 12 stories up and no obstruction, the views offer professionals the best office space in West Palm Beach in a stress free work... Read More >>
Serviced from $500 per person per month

Class "A" Building, located only a few minutes from I-95. This developing area features new restaurants and retailers without the stress of downtown traffic congestion and parking costs... Read More >>
1645 Palm Beach Lakes Blvd, FL 33401
---
8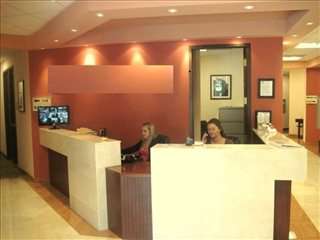 This center boasts 90 brand new executive suites for lease in West Palm Beach. Suites are available furnished or unfurnished, with state-of-the-art equipment and technology in a prestigious location in the heart of Palm Beach. The new business center features street level access with windows facing the lush outdoor landscaping. This center offers multiple... Read More >>
Serviced from $500 per person per month

This center boasts 90 brand new executive suites for lease in West Palm Beach... Read More >>
801 Northpoint Pkwy, FL 33407
---
9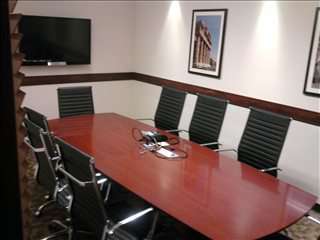 This executive center is located in a newly renovated one-story building in a large lot with ample parking. 90 brand new, ready to use offices available furnished or unfurnished, with state-of-the-art equipment and technology in a prestigious location in the heart of Palm Beach. Building features include: Great floor plans from 100 to 400 sq ft, high... Read More >>
Serviced from $495 per person per month

This executive center is located in a newly renovated one-story building in a large lot with ample parking... Read More >>
801 Northpoint Parkway, FL 33407
---
10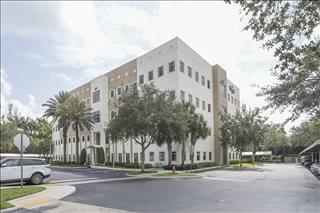 This business center is situated in a hurricane resistant, weather-proof building. Able to resist winds of up to 185 mph, Category 5 storms and has a backup generator that can maintain normal business for up to two weeks. Further to this the high-impact exterior glazing covers all building levels, making it a safe place during a storm if you happened to get... Read More >>
Serviced Offices - Call for latest price
Coworking - Call for latest price
Virtual - Call for latest price

This business center is situated in a hurricane resistant, weather-proof building... Read More >>
2054 Vista Parkway, FL 33411
---
---
Expand search to view more listings in and around West Palm Beach.
Office Suites & Coworking Space in West Palm Beach
Offices.net has 10 West Palm Beach office buildings available now for immediate occupation, with flexible rental terms. Many of our offices offer simple, short term and flexible rental contracts, meaning that your business can gain the benefits of a wide range of facilities and a prestigious address in West Palm Beach, with an agreement that is tailored to your company's needs.
West Palm Beach is the most highly populated city in the Palm Beach County in Florida. The city is an economic growth region due to private and government financial investments and incentives. New residential buildings and offices along with tourist attractions are major revenue winners in the economy of West Palm Beach.
Our goal at Offices.net is to provide you with exceptional office space and business premises in West Palm Beach, Florida, suitable for your individual business needs. With a fantastic selection of facilities and support services available, and flexible contracts, you will be assured of an easy move to your new West Palm Beach business premises.
A number of the business centers listed on Offices.net come inclusive of an outstanding array of office support services consisting of dedicated front desk reception and building security, conference rooms and lounge areas, dining facilities and break out areas. Additionally, many of the office buildings also include fast internet and network wiring, car parking lots, all-hours access and onsite IT support staff.
We would love to help you find your perfect office space. All you need to do is to choose one of the offices for rent in West Palm Beach on this page. All of the office space listed on this site is in prime business locations, and is available for immediate lease on flexible terms.
Haven't got time to search? Simply contact us using the number or form above and we'll be happy to give you some offices in and around West Palm Beach.
Featured West Palm Beach Business Locations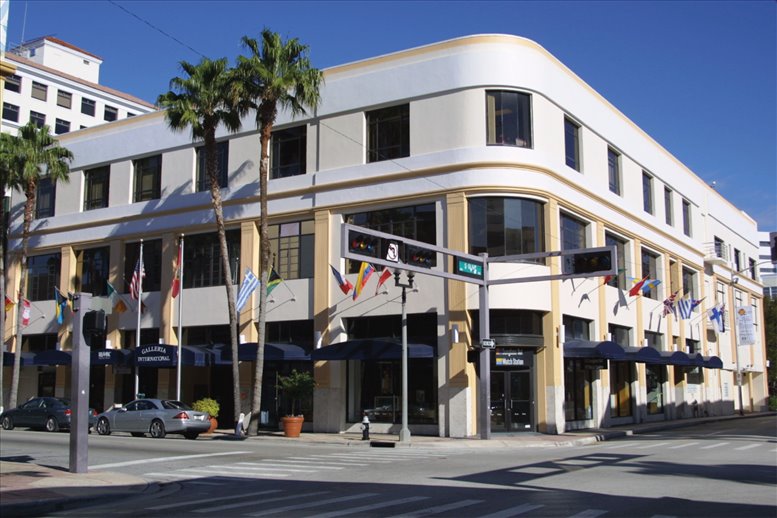 301 Clematis Street
West Palm Beach Office Space
A first-class business environment offering a complete range of office accommodations, from hourly guest offices and conference room rentals to luxurious new full-service single executive offices and... Read More >>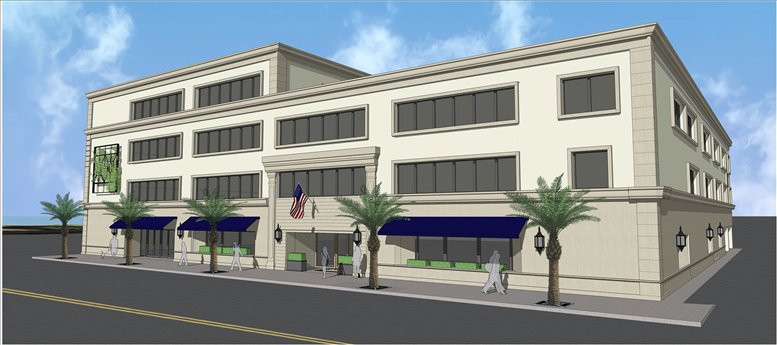 324 Datura Street
West Palm Beach Office Space
This center has major renovations planned for the outside façade, atrium, corridors, air-conditioning and elevator. This center is planned to have State-of-the-art technology, Wi-Fi and security... Read More >>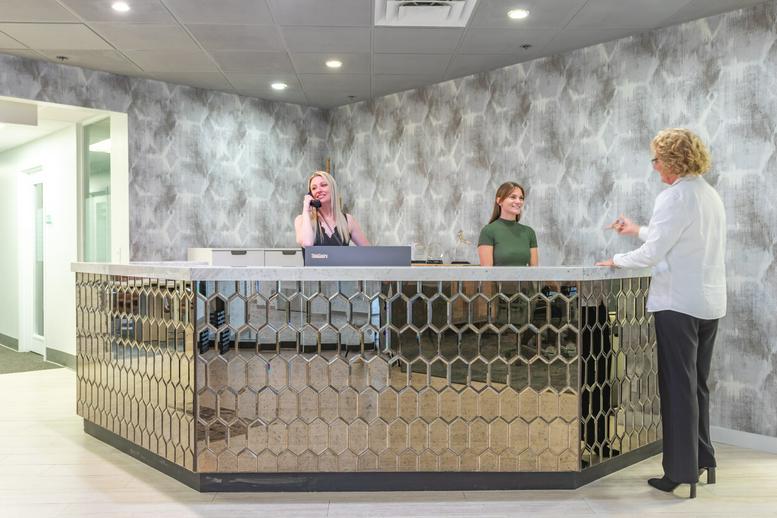 515 North Flagler Drive
West Palm Beach Office Space
Incredible value. Prominent Location. Exceptional Service. Total Flexibility. Quality Design. Great Place to Work. This 21-story, Class A building on the Intracoastal Waterway in Downtown West Palm... Read More >>