1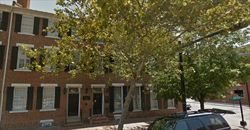 This center offers executive office suites with the opportunity to combine offices and create private office groups. Private touchdown desks/cubicles are also available. This fully staffed executive business center provides private office suites, including free internet access, conference rooms, all utilities, complimentary beverages, etc. Read More >>
Leased from $600 per sq ft

This center offers executive office suites with the opportunity to combine offices and create private office groups... Read More >>
228 S Washington St, VA 22314
---
2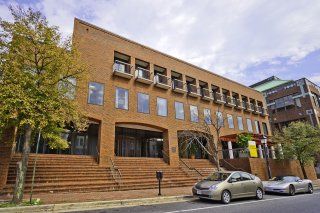 This newly renovated center features spectacular views of the Potomac River and the surrounding area. This building provides underground parking. Read More >>
Serviced Offices - Call for latest price

This newly renovated center features spectacular views of the Potomac River and the surrounding area... Read More >>
211 North Union St, VA 22314
---
3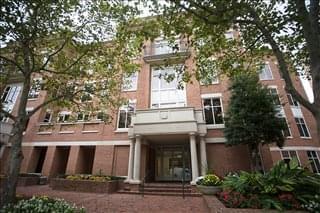 This is a full service executive suite leasing and virtual solutions company. It offers tenants the option to lease conference room, meeting rooms and offices by the hour, day, week or month. It also provides virtual solutions such as live answering services, administrative support and book keeping services. Read More >>
Leased from $1250 per sq ft

This is a full service executive suite leasing and virtual solutions company... Read More >>
---
4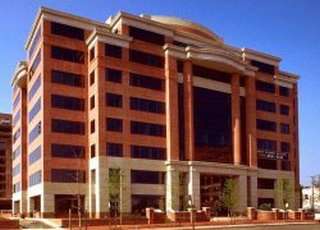 Leverage the work environment to increase your company's output. Plug-in & GO! By the hour, day, week or month. Options that work with every budget and solutions that fit your goals! This newly appointed center offers a professional setting, conference facilities and a host of support services. This center offers fully-furnished and wired offices,... Read More >>
Serviced from $800 per person per month
Leased - Call for latest price
Coworking - Call for latest price
Virtual - Call for latest price

Leverage the work environment to increase your company's output... Read More >>
500 Montgomery St, VA 22314
---
5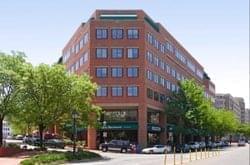 Built in 1984, this is a six-story red brick building with glass front doors. Suites for short lease terms are prebuilt, wired, and unfurnished. Read More >>
Leased - Call for latest price

Built in 1984, this is a six-story red brick building with glass front doors... Read More >>
1800 Diagonal Rd, VA 22314
---
6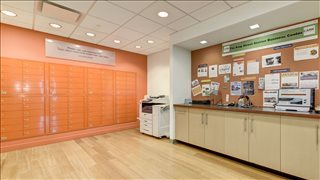 This center has a professional profiled work environment complete with all the amenities to keep you growing and creative. Leverage our work environment to increase your company's output. Plug-in & GO! by the hour, day, week or month. This center are flexible and motivated! This center have options that work with every budget and solutions that fit your... Read More >>
Serviced from $950 per person per month

This center has a professional profiled work environment complete with all the amenities to keep you growing and creative... Read More >>
1800 Diagonal Rd, VA 22314
---
7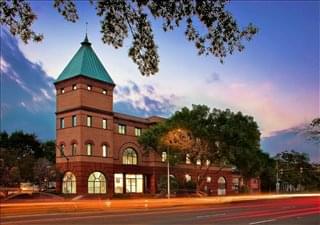 Each fully-furnished office comes equipped with 100 Mbps fiber internet and WiFi at no extra cost. Work from the privacy of your office or suite, or mingle with other entrepreneurs in one of the beautiful amenity spaces featuring communal lounges, espresso, and a kegerator with local brews on tap. At this center, all utilities and taxes are included in your... Read More >>
Serviced from $149 per person per month
Workshop and Industrial Units - Call for latest price
Leased - Call for latest price
Coworking from $99 per person per month
Virtual from $50

Each fully-furnished office comes equipped with 100 Mbps fiber internet and WiFi at no extra cost... Read More >>
950 N Washington St, VA 22314
---
8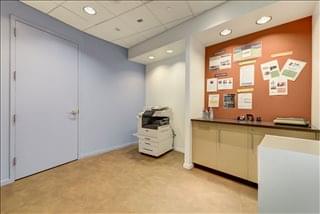 Offering office and coworking space in Historic Old Town, Alexandria, this business center at 1765 Duke is your ideal workspace solution. This impressive office and coworking space provides the full suite of professional amenities, business support and maintenance. The center can accommodate your needs, no matter how large or small. The office... Read More >>
Serviced Offices - Call for latest price
Leased - Call for latest price
Coworking - Call for latest price
Virtual - Call for latest price

Offering office and coworking space in Historic Old Town, Alexandria, this business center at 1765 Duke is your ideal workspace solution. This impressive office and coworking space provides the full suite of professional amenities, business support and maintenance... Read More >>
---
9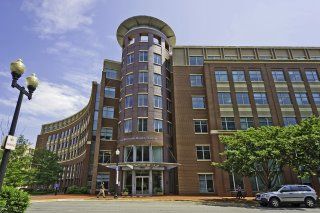 Ready-to-use, professional offices. No matter how big or small your company, this centre will customize your office space to match your business needs. This center offers many different set-ups for perfect customization including team rooms, offices, cubes, hot-desking and part-time offices. The centre also provides a welcoming reception area, professional... Read More >>
Serviced Offices - Call for latest price

Ready-to-use, professional offices... Read More >>
---
10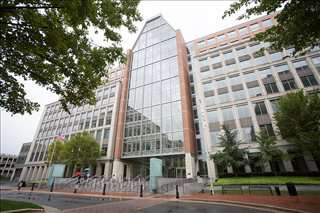 This business center is a full service executive suite leasing and virtual solutions company providing office suite rental, receptionist service and admin support to its clients. Tenants can lease conference/meeting/offices by the hour, day, week or month. This centre also provides virtual receptionist services to clients, as well as book keeping services... Read More >>
Leased from $1250 per sq ft

This business center is a full service executive suite leasing and virtual solutions company providing office suite rental, receptionist service and admin support to its clients... Read More >>
2050 Ballenger Ave, VA 22314
---
11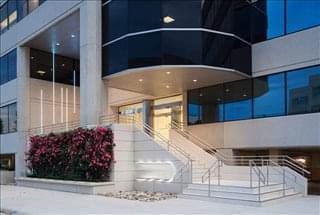 This center is a new build out on a brand-new building. Amenities include: guest parking, office furniture, 6-way calling speakerphone with unlimited Metro-Area Local calling, locked mailbox, access to fitness center, coffee/tea amenities, receptionist greeting/package drop-off services, free use of all conference rooms and empty offices after-hours, and... Read More >>
Serviced from $1400 per person per month

This center is a new build out on a brand-new building... Read More >>
---
---
Expand search to view more listings in and around Alexandria.
Alexandria Office Suites & Co-working Spaces
To help you find the perfect location for your next Alexandria office, the Offices.net site allows you to browse through all the offices and get the critical details about each one quickly and easily. We have an extensive range of buildings available, most with flexible rental terms that can be altered to suit your company's needs.
Located on the western bank of the Potomac River in Northern Virginia, Alexandria is just six miles or 9.6 kilometres from downtown Washington, D.C. Many of the city's residents are professionals employed by the federal government, the U.S. military, or companies that work with the government. Due to its strategic location, many companies operate headquarters in the city. Alexandria is also home to several non-profit organisations and trade associations. With a knowledge-based community and high quality of life, the city is often recognised as one of the best places to do business and live on the east coast.
Offices.net's goal is to provide your business with professional executive office suites and office space in Alexandria, Virginia, suitable for your individual business needs. With a fantastic selection of facilities and support services available, and flexible rental agreements, you will be assured of an easy move to your new Alexandria business premises.
Numerous business centers listed on Offices.net come inclusive of an outstanding array of office support services including dedicated front desk reception and security personnel, conference suites and lounge areas, dining facilities and break out rooms. Additionally, a number of the office buildings also include high speed internet and network wiring, car parking spaces, all-hours access and on site IT support staff.
Click on one of the office spaces for rent above. All of the Alexandria offices for rent on this site are situated in convenient locations and are offered on flexible terms, allowing you to rent office space for as long as you need.
Offices.net also boasts a extensive selection of office space in other prime Virginia locations, available on flexible terms. Contact us today, and we will be be happy to help you find your best office space.
Featured Alexandria Business Locations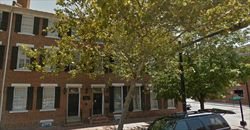 228 S Washington St
Alexandria Office Space
This center offers executive office suites with the opportunity to combine offices and create private office groups. Private touchdown desks/cubicles are also available. This fully staffed executive... Read More >>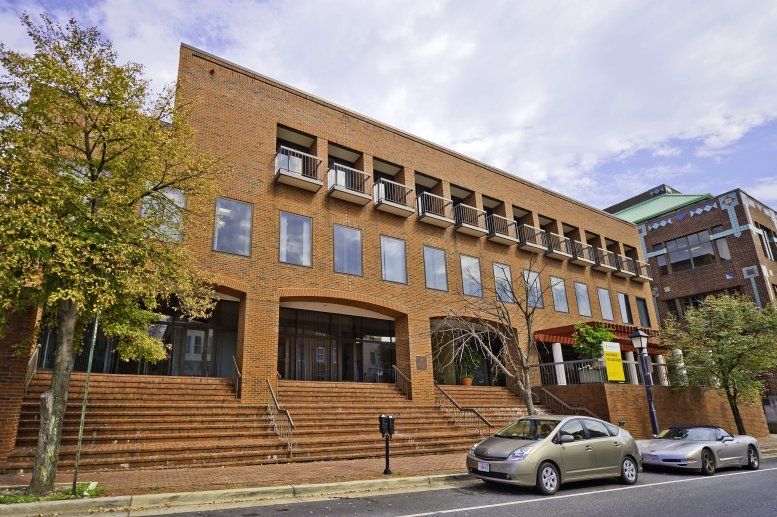 211 North Union St
Alexandria Office Space
This newly renovated center features spectacular views of the Potomac River and the surrounding area. This building provides underground... Read More >>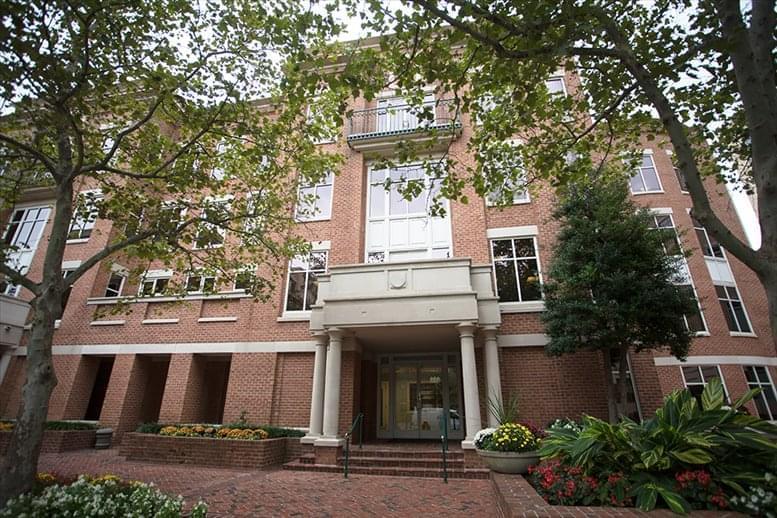 1727 King St
Alexandria Office Space
This is a full service executive suite leasing and virtual solutions company. It offers tenants the option to lease conference room, meeting rooms and offices by the hour, day, week or month. It also... Read More >>