1
These business premises offer city and James River views from a landmark skyscraper at the heart of downtown Richmond. They are located on the 10th floor of a 400 ft office tower, which is one of the Virginian capital's tallest buildings, and boast good on-site amenities. Governmental agencies play an important role in the local economy, and the premises... Read More >>
Serviced Offices - Call for latest price

These business premises offer city and James River views from a landmark skyscraper at the heart of downtown Richmond... Read More >>
---
2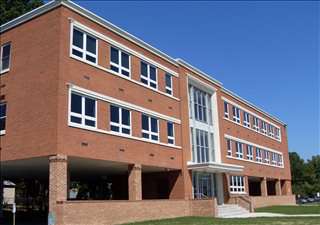 This center provides solutions for all business types. Whether you need an office everyday of once-in-awhile, this centre is happy to accommodate your needs. The budget-friendly packages and flexible terms are offer great savings and liability to clients. Choose from licensed office, day offices, conference rooms, and suites, for daily, weekly, monthly... Read More >>
Serviced from $69 per person per month

This center provides solutions for all business types... Read More >>
1518 Willow Lawn Dr, VA 23230
---
3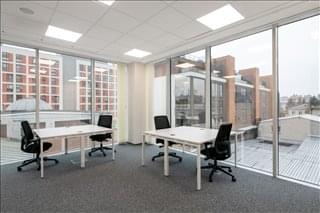 This center is located in an established 24-acre campus with 375,000 sq ft of Class A office space. Offering a range of amenities to suit your business needs. Read More >>
Serviced Offices - Call for latest price

This center is located in an established 24-acre campus with 375,000 sq ft of Class A office space... Read More >>
Two Paragon Place, VA 23230
---
4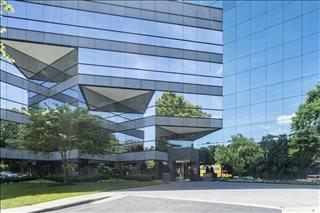 This center offers full administrative support services, meeting and conference rooms. Daily-use offices are available by the hour, day, or week. Fulltime and flexible terms are available. This completely renovated space will get rave reviews from your clients and visitors. Read More >>
Serviced Offices - Call for latest price

This center offers full administrative support services, meeting and conference rooms... Read More >>
---
5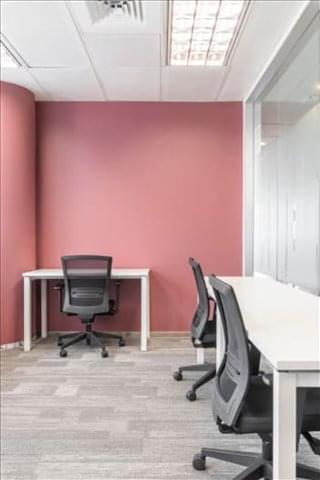 This fully furnished business center with private and shared space options is situated in a beautiful three-story brick building. The offices are located on the top floor, providing stunning views of Richmond's West End area. There are many on-site facilities that the center has to offer including tech-ready meeting rooms, WiFi, telecoms, and a business... Read More >>
Serviced Offices - Call for latest price

This fully furnished business center with private and shared space options is situated in a beautiful three-story brick building... Read More >>
---
6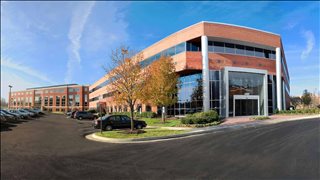 Innsbrook Corporate Center was founded in 1988 as a local minority women-owned and family operated business. It has become famous as one of the most exceptional, multi-use business parks on the East Coast. The executive suites and office space for rent in this prestigious business park offer a wide variety of cutting edge technology, state of the art... Read More >>
Serviced from $699 per person per month

Innsbrook Corporate Center was founded in 1988 as a local minority women-owned and family operated business... Read More >>
Innsbrook Corporate Center, VA 23060
---
7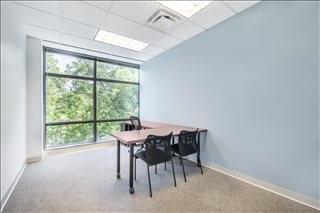 This Class A office space furnishes you with private and guest office suites, a warm and inviting reception area, state-of-the-art connectivity and a friendly, professional staff ready to provide support services when needed. This centre creates an environment conducive to helping your business grow. Read More >>
Serviced Offices - Call for latest price

This Class A office space furnishes you with private and guest office suites, a warm and inviting reception area, state-of-the-art connectivity and a friendly, professional staff ready to provide support services when needed... Read More >>
---
8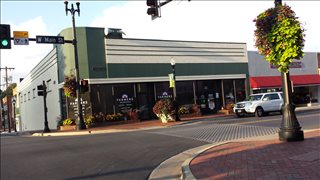 This office building features much more than a desirable location, the amenities are an added plus, making this a very popular center in which to lease office space. The building itself has numerous features that make it prime office space for successful businesses. In addition to individual offices, there are options to combine office spaces and... Read More >>

This office building features much more than a desirable location, the amenities are an added plus, making this a very popular center in which to lease office space... Read More >>
---
---
Expand search to view more listings in and around Richmond.
Office Space Rental in Richmond
To help you find the best location for your next Richmond office, the Offices.net site allows you to search through all the offices and get the critical details about each of them quickly and easily. We have an extensive range of buildings and locations available, many with flexible lease requirements that can be tailored to your needs.
Richmond is the capital of Virginia and the fourth most populous city in the city. With more than 1.2 million people, the Richmond metropolitan area is the nation's forty-fourth largest. Founded in 1737, the city was once the site of an important Powhatan Confederacy village. Today, the city is a major centre for finance and government, as well as law. Richmond is home to the United States Court of Appeals for the Fourth Circuit and the Federal Reserve Bank of Richmond, and is the base for major international corporations and some of the largest law firms in the country. Richmond's Virginia BioTechnology Research Park also supports the area's biotech and pharmaceutical sectors. The city is also home of Virginia Commonwealth University.
Finding the right location which allows you to grow and also to develop the right network of connections is both a challenge and an opportunity. Many companies choose flexible office solutions, which gives them the freedom to expand or contract depending on their requirements.
An extensive selection of the business centers are inclusive of a range of services which include office administration, reception and on site IT support staff, internet and WiFi services, lounge and meeting room services. In addition, a number of the office buildings provide free car parking, all-hours access, dining facilities and break out areas.
Choose one of the offices in Richmond listed above. The office space listed on this site is in prime business locations, and is available for instant lease on flexible terms.
In addition, we have a selection of flexible business space for rent in prime business locations in a number of other cities throughout Virginia.
Featured Richmond Business Locations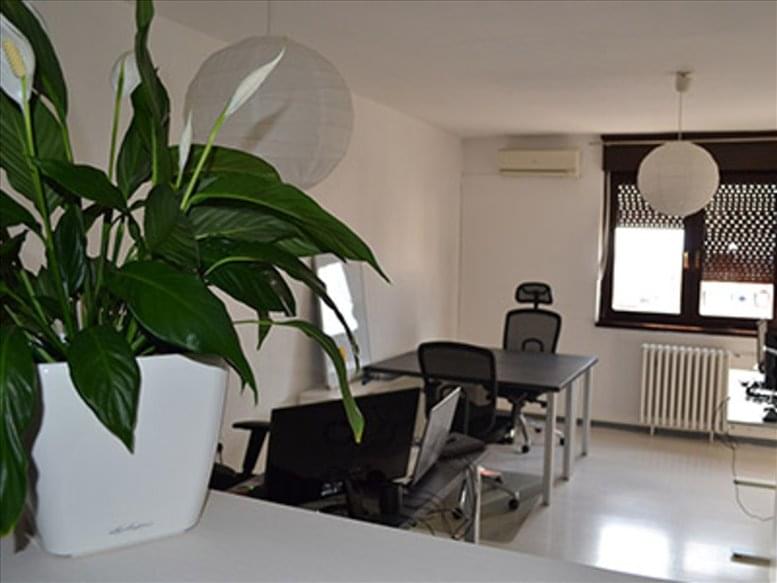 SunTrust Plaza
Richmond Office Space
These business premises offer city and James River views from a landmark skyscraper at the heart of downtown Richmond. They are located on the 10th floor of a 400 ft office tower, which is one of the... Read More >>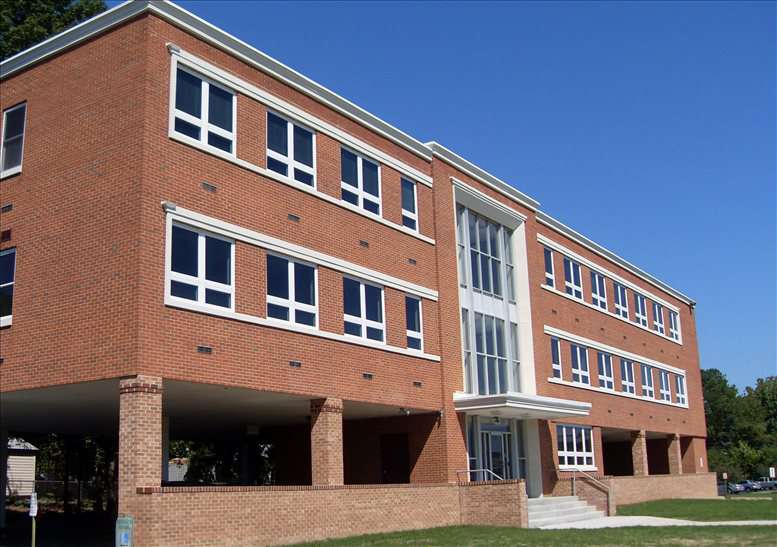 1518 Willow Lawn Dr
Richmond Office Space
This center provides solutions for all business types. Whether you need an office everyday of once-in-awhile, this centre is happy to accommodate your needs. The budget-friendly packages and... Read More >>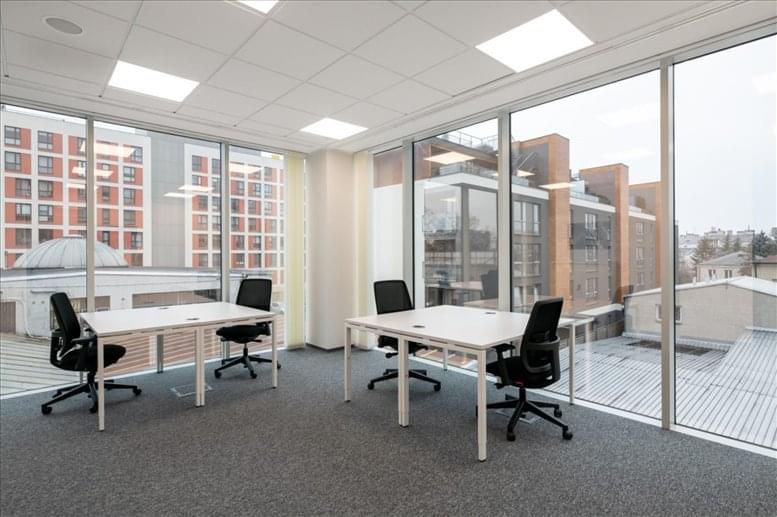 Two Paragon Place
Richmond Office Space
This center is located in an established 24-acre campus with 375,000 sq ft of Class A office space. Offering a range of amenities to suit your business... Read More >>