1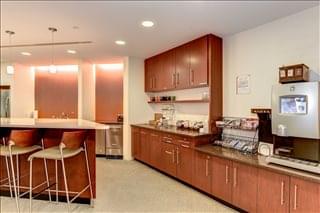 Situated in downtown Arlington, Clarendon is vibrant and nearby many great restaurants and bars. It occupies the top floor of this Center and features community areas, creating a welcoming feel. This 24,380 sq ft office space occupies the top floor of the center and features three conference rooms, five large team rooms and 68 fully equipped private offices... Read More >>
Serviced Offices - Call for latest price

Situated in downtown Arlington, Clarendon is vibrant and nearby many great restaurants and bars... Read More >>
3033 Wilson Boulevard, VA 22201
---
2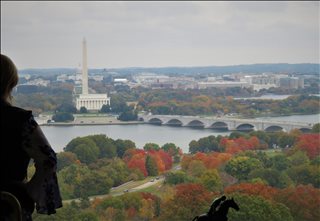 This center offers exclusive office space with world-class views. The space was completely overhauled in 2000. Many excellent amenities are available, including a 3000 sq ft conference facility adjacent to the offices. Available at this centre is a large private parking lot, glass enclosed elevator, outdoor terrace, partition walls, sound system/public... Read More >>
Serviced from $1400 per person per month

This center offers exclusive office space with world-class views... Read More >>
1400 N. 14th Street, VA 22209
---
3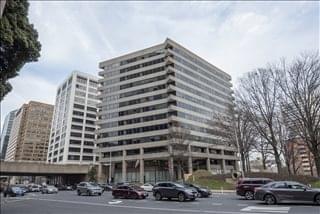 This center is located in a 13-story, modern office building. With its panoramic view of Washington, D.C., the Iwo Jima Memorial and the Potomac River, this location offers a scenic, relaxed atmosphere with a polished business ambiance. Corner offices feature balconies overlooking the Capitol area. Read More >>
Serviced Offices - Call for latest price

This center is located in a 13-story, modern office building... Read More >>
1655 North Fort Myer Drive, VA 22209
---
4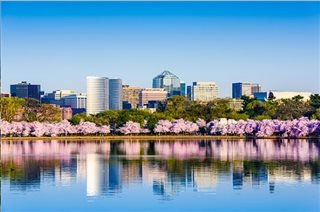 Join this centre on the tenth floor overlooking the Potomac River, Georgetown, Roosevelt Island and Rosslyn in a new coworking space for techies and entrepreneurs wanting to sell to the federal government. It has coworking space, shared, private and virtual offices. Great amenities including free 24/7 access to gym on site with showers, outside park with... Read More >>
Serviced from $500 per person per month
Coworking from $400 per person per month

Join this centre on the tenth floor overlooking the Potomac River, Georgetown, Roosevelt Island and Rosslyn in a new coworking space for techies and entrepreneurs wanting to sell to the federal government... Read More >>
1100 Wilson Blvd, VA 22209
---
5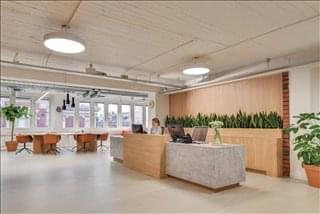 This creative and collaborative work space is the perfect place for those who want a slightly more relaxed working environment. Offering private office space as well as shared and co-working areas, this center offers every option you could think of. With modern design this center fuels innovative thinking with its social and empowering atmosphere. There are... Read More >>
Serviced Offices - Call for latest price

This creative and collaborative work space is the perfect place for those who want a slightly more relaxed working environment... Read More >>
1101 Wilson Boulevard, VA 22209
---
6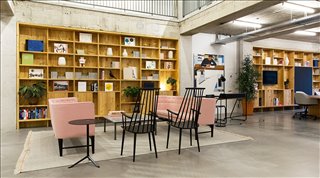 This workspace, located on Wilson Blvd, offers members access to flexible coworking options in an inspired environment. The modern interior design and social atmosphere helps members to push and grow their innovative business ideas. With access to copying facilities, coffee to re-fuel and great conferencing spaces this center has everything you need to... Read More >>
Coworking - Call for latest price

This workspace, located on Wilson Blvd, offers members access to flexible coworking options in an inspired environment... Read More >>
1101 Wilson Blvd, VA 22209
---
7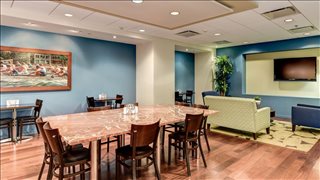 This building contains furnished and wired private offices, meeting rooms (2–25 persons), self-service business center, administrative and technical office support, enhanced security for private offices with advanced digital access system, 'Smart Board' interactive display with white boarding capability for presentations and collaboration, complimentary... Read More >>
Serviced from $1500 per person per month

This building contains furnished and wired private offices, meeting rooms (2–25 persons), self-service business center, administrative and technical office support, enhanced security for private offices with advanced digital access system, 'Smart Board' interactive display with white boarding capability for presentations and collaboration, complimentary Starbucks coffee, newspapers and CNN, high-speed Internet access, with dedicated bandwidth available on flexible terms... Read More >>
1001 N. 19th Street, VA 22209
---
8
A modern, tech-powered office space on North Fairfax Drive. You'll have convenience. You'll have essential tools at your fingertips. And flexible workspace to grow in the heart of downtown Ballston. This professional and relaxed environment is an ideal place to meet with clients. Or drop into the business lounge between meetings to get work done Read More >>
Serviced Offices - Call for latest price

A modern, tech-powered office space on North Fairfax Drive... Read More >>
4250 North Fairfax Drive, VA 22203
---
9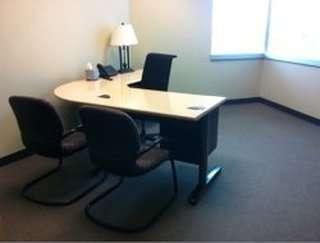 Located in a building right off of Route 66. The suite was built out and completed/opened in August 2007. These offices are furnished with a lamp, desk, chair, and 2 guest seats. Kitchen is stocked with coffee, tea, water, and standard kitchenware (toaster oven, refrigerator, dish water, plates, cups, silverware etc). Members of this center have rooftop... Read More >>
Serviced Offices - Call for latest price

Located in a building right off of Route 66... Read More >>
1100 N. Glebe Road, VA 22201
---
10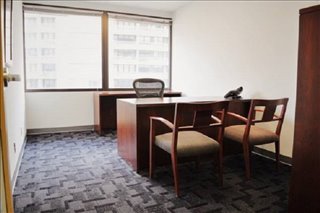 This center provides an extensive range of services which include professional conference rooms, private offices, high speed wired and wireless internet, receptionist/secretarial support, phone and mail service and use of offices and conference rooms at its other location. Services are suited to the government contracting community. Take advantage of free... Read More >>
Serviced from $450 per person per month
Virtual from $200

This center provides an extensive range of services which include professional conference rooms, private offices, high speed wired and wireless internet, receptionist/secretarial support, phone and mail service and use of offices and conference rooms at its other location. Services are suited to the government contracting community... Read More >>
2011 Crystal Drive, VA 22202
---
11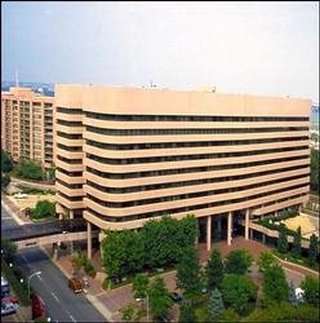 This facility is tastefully designed and decorated, and provides a professional work environment with all of the amenities to help your business succeed. Read More >>
Serviced from $600 per person per month

This facility is tastefully designed and decorated, and provides a professional work environment with all of the amenities to help your business succeed... Read More >>
2011 Crystal City, VA 22202
---
12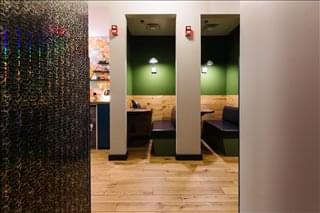 This fantastic collaborative workspace, situated in one of Virginia's fastest growing innovation hubs, is great for those that do not wish to work in a conventional office. Covering two floors of the building, the center provides amenities such as private phone booths, comfy break-out areas and complimentary fruit infused water give everything possibly... Read More >>
Serviced from $337 per person per month
Coworking from $300 per person per month

This fantastic collaborative workspace, situated in one of Virginia's fastest growing innovation hubs, is great for those that do not wish to work in a conventional office... Read More >>
---
---
Expand search to view more listings in and around Arlington.
Office Suites & Shared Work Spaces in Arlington
We now have 12 office buildings located in excellent Arlington business positions, offering office suites in a range of sizes and configurations. With short term and flexible contracts, will have all the benefits of a prestigious business address in Arlington, Virginia including a wide range of services and facilities, without the long-term commitments of a conventional office space lease.
Regardless of the size of your company or what business requirements you have, we have an excellent selection of executive office suites to suit your needs in Arlington, Virginia. With flexible contracts and a range of professional business support services and facilities included, the above listed Arlington office space is available to suit you.
A number of the business centers that we feature offer offices that are fully furnished and equipped, making setting up a very simple process. Some of the serviced offices can also be configured to meet the specific needs of your company. Some office providers will customize the space for you and permit you to decorate, giving you more control over your environment and branding.
We would love to help you find your perfect office. Just pick any of the offices to rent in Arlington displayed above. The office space listed on Offices.net is in a prestigious business location, and is available for rent on flexible terms.
Whether you are looking for short term office space or the flexibility of being able to expand and contract your operations as necessary, Offices.net is here to help. Browse through the available office space on the site or give us a call to discuss your company's specific requirements.
Featured Arlington Business Locations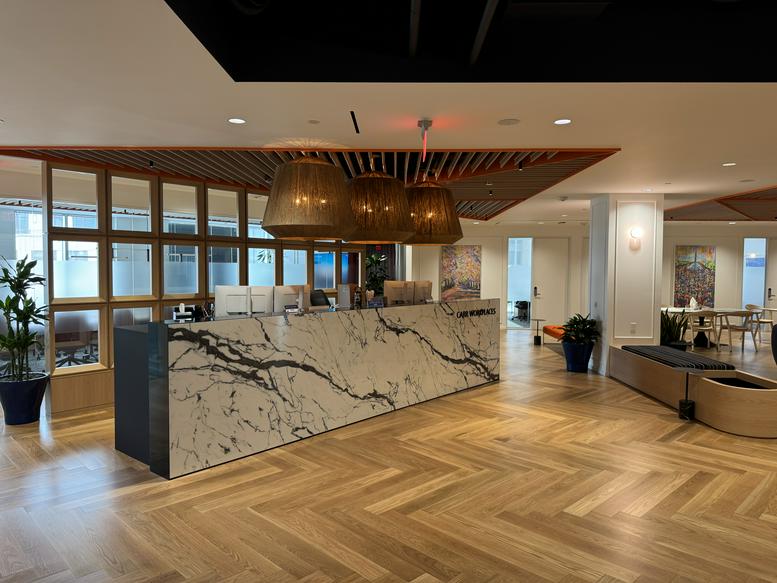 3033 Wilson Boulevard
Arlington Office Space
Situated in downtown Arlington, Clarendon is vibrant and nearby many great restaurants and bars. It occupies the top floor of this Center and features community areas, creating a welcoming feel. This... Read More >>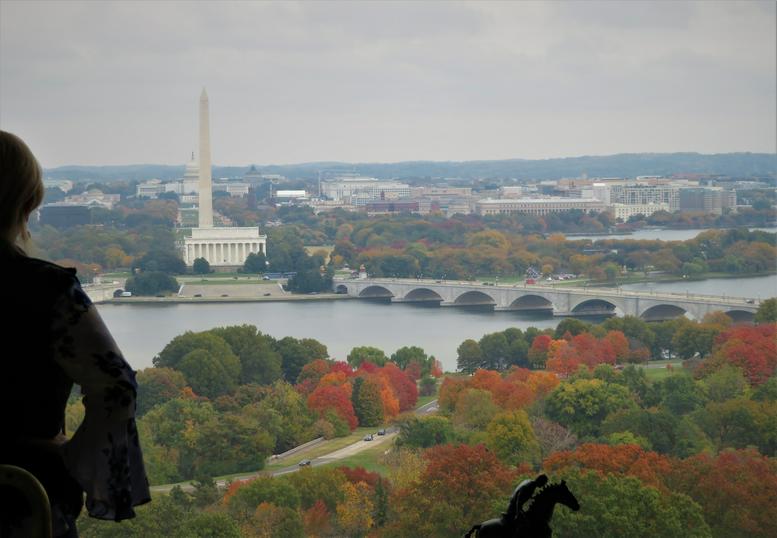 1400 N. 14th Street
Arlington Office Space
This center offers exclusive office space with world-class views. The space was completely overhauled in 2000. Many excellent amenities are available, including a 3000 sq ft conference facility... Read More >>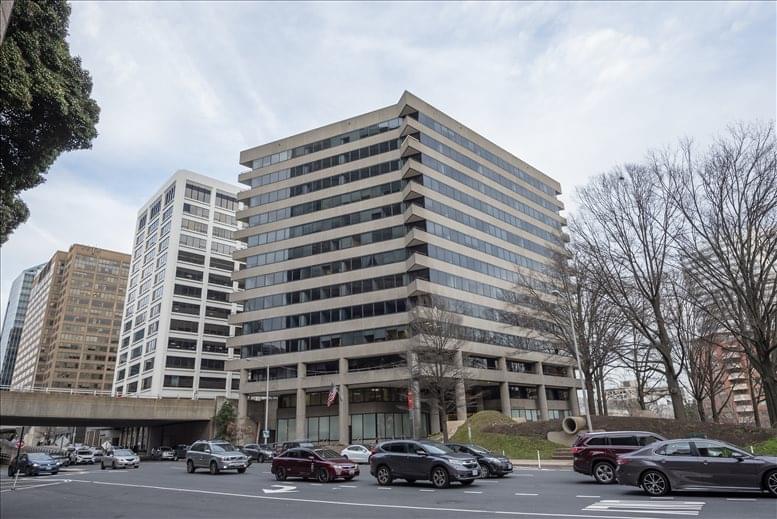 1655 North Fort Myer Drive
Arlington Office Space
This center is located in a 13-story, modern office building. With its panoramic view of Washington, D.C., the Iwo Jima Memorial and the Potomac River, this location offers a scenic, relaxed... Read More >>