10 Office Buildings in Coral Gables, Florida
1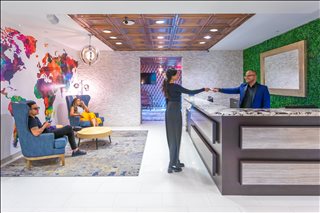 Incredible value. Prominent Location. Exceptional Service. Total Flexibility. Quality Design. Great Place to Work. Globally recognized for its cosmopolitan and affluent demographics, this centre is the premier location for professionals and multi-national companies in South Florida. The building, just one block south of the historic Miracle Mile, exudes... Read More >>
Serviced from $399 per person per month
Leased - Call for latest price

Incredible value... Read More >>
2525 Ponce De Leon Boulevard, FL 33134
---
2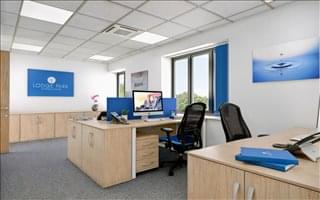 Situated at the most prominent business junction in Coral Gables-Miracle Mile, this centre represents a world-class corporate address which offers business advantages virtually unmatched in the greater Miami metro area. Read More >>
Serviced Offices - Call for latest price

Situated at the most prominent business junction in Coral Gables-Miracle Mile, this centre represents a world-class corporate address which offers business advantages virtually unmatched in the greater Miami metro area... Read More >>
2332 Galiano Street, FL 33134
---
3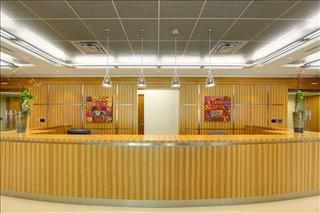 These business suites have been designed to create an office with a variety of features that perfectly fit the needs of any type of business. At this business center you will be able to take care of your business with the confidence that we will take care of the rest. This center offers an exclusive and private work area in which you can enjoy a large... Read More >>
Serviced Offices - Call for latest price
Virtual - Call for latest price

These business suites have been designed to create an office with a variety of features that perfectly fit the needs of any type of business... Read More >>
1600 Ponce De Leon Blvd, FL 33134
---
4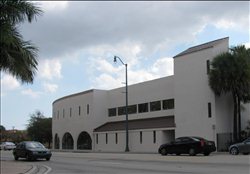 This business center is the latest concept in office space solutions, offering a variety of services tailored to suit your changing business needs, facilitate your work-life balance and help you grow your business today. The executive suite concept allows clients to do business in a cooperative environment without having fixed monthly overhead. By... Read More >>
Serviced from $690 per person per month

This business center is the latest concept in office space solutions, offering a variety of services tailored to suit your changing business needs, facilitate your work-life balance and help you grow your business today... Read More >>
5246-50 SW 8 Street, FL 33134
---
5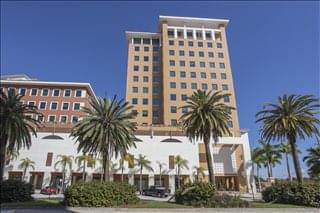 This flexible term, fully-furnished business center provides you with fully equipped work space. Offering executive suites, open-plan offices and virtual office options the center has an option for every business requirement. Featuring meetings rooms and a business lounge which is great for networking with other professionals from different industries... Read More >>
Serviced Offices - Call for latest price
Virtual - Call for latest price

This flexible term, fully-furnished business center provides you with fully equipped work space... Read More >>
1 Alhambra Plaza, FL 33134
---
6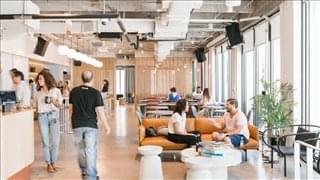 This space is designed to promote productivity, whether you're a team of one or 100. Conveniently located in central Miami, this address is a community of forward-thinking companies and in-house events that connect you organically, great for networking! Custom murals cover the lounge walls, bringing the space to life and brightening up your working day.... Read More >>
Serviced from $358 per person per month
Coworking from $345 per person per month

This space is designed to promote productivity, whether you're a team of one or 100... Read More >>
---
7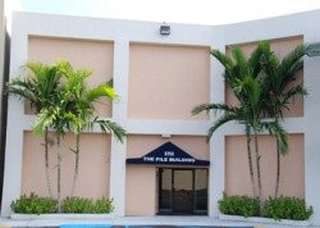 This business center specializes in small offices for one to two-person businesses. There are minimal initial costs. There is a professional receptionist in a newly renovated lobby from 9.00 am to 5.00 pm Monday through Friday. Offering executive offices, and clients have access to a spacious conference room. Your costs such as A/C, electricity, daily... Read More >>
Serviced from $600 per person per month

This business center specializes in small offices for one to two-person businesses... Read More >>
9703 South Dixie Highway, FL 33156
---
8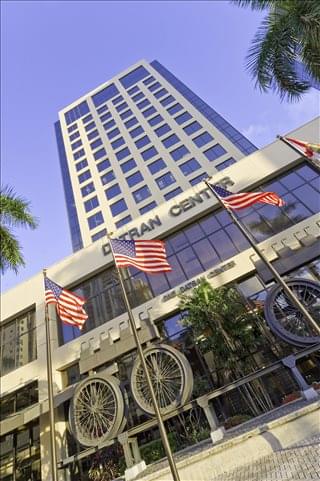 Providing clients with one of the city's most prestigious business addresses center and an elegant corporate environment. The building features an impressive four-story, glass-enclosed atrium lobby, complete with unique marble columns, chandeliers and original artwork which welcomes tenants center guests to all three towers. Offering fully equipped... Read More >>
Serviced Offices - Call for latest price

Providing clients with one of the city's most prestigious business addresses center and an elegant corporate environment... Read More >>
9100 South Dadeland Boulevard, FL 33156
---
9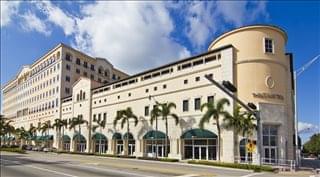 An innovative center that specialises in offering primarily virtual offices, with a small amount of executive suite space. The center ensures that the client is able to make a seamless transition between the two services. Offering modern and stylish fully furnished offices and flexible lease terms to suit your requirements. Read More >>
Serviced from $850 per person per month

An innovative center that specialises in offering primarily virtual offices, with a small amount of executive suite space... Read More >>
4000 Ponce De Leon Boulevard, FL 33146
---
10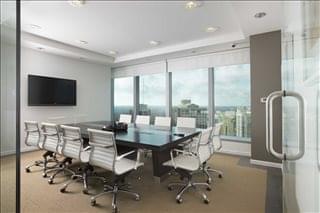 This center offers full-featured executive offices, use of spacious conference rooms, full kitchen and work rooms, mail handling services, access to high-tech business equipment, communication services and copiers, janitorial utilities and maintenance. All support services are available as you need them. This complex comes equipped with a covered parking... Read More >>
Serviced from $690 per person per month

This center offers full-featured executive offices, use of spacious conference rooms, full kitchen and work rooms, mail handling services, access to high-tech business equipment, communication services and copiers, janitorial utilities and maintenance... Read More >>
8950 SW 74 Court, FL 33156
---
---
Coral Gables Office Space Solutions
Offices.net has 10 office buildings with a variety of business space available for you to rent on short term, flexible contracts in Coral Gables, FL. The private and shared office suites and coworking spaces are available right away, and come fully furnished and wired, ready for you to move in and get to work with little or no downtime.
Most of the business centers listed on Offices.net come inclusive of an outstanding array of support services including dedicated front desk reception and building security, conference suites and lounges, dining facilities and break out areas. In addition, most of the office buildings also include internet and network wiring, parking, 24/7 access and onsite IT support staff.
Coral Gables Office Space Costs and Availability
The local office market consists of approximately 11 million square feet of space and enjoys a fine reputation as one of the top office locations in Southern Florida. Over 150 multinationals have already chosen Coral Gables as their base, many of which take advantage of Florida's position as a gateway to Latin America. Yahoo, Britvic, MoneyGram, IBM, Marriott, Cisco Systems, and Diageo are a small sample of the typical office occupier profile in the city.
Vacancy rates are in line with the county average (12 percent and generally stable), and so are asking rates, which in 2017 were $38 / sq ft / year for all classes and $42 for Class A space. This makes Coral Gables one of the priciest suburban markets in the Miami - Dade area, since rates are only higher in Miami Beach and Northeast Dade.
Coral Gables is a planned city with strict zoning regulations, so new real estate developments are limited. However, several office construction projects are planned north of downtown and near South Dixie Highway. Shared office space operators have been behind some large transactions in Coral Gables, and the trend may continue as there is sufficient demand for suburban coworking space throughout Miami - Dade County, and this may offset the limitations caused by planning restrictions in the near future.
Coral Gables for Business
Coral Gables is a medium-sized city located in eastern Florida, approximately 6 miles south of downtown Miami. The city belongs to Miami - Dade County, which has a total population of nearly 3 million people.
The city is a prime tourist destination thanks to its seaside location, and the visitor economy also supports related sectors, such as retail, accommodation, and hospitality. Other important industries are medical research, import and export activities, international finance, real estate, and media.
The largest employers are the University of Miami (which has two campuses in Coral Gables and overall provides employment to more than 13,000 people across the state), Bayview Financial, the Biltmore Hotel, Mercantile Commerce Bank, Bacardi, Mercedes Benz, and Del Monte, along with several healthcare providers such as Baptist Health and Coral Gables Hospital.
The local labor market benefits from the presence of graduates from the University of Miami, which has been ranked as one of the nation's top graduate schools and is a renowned research institution in areas like medicine, engineering, education, and marine sciences. Nearly 60 percent of the local residents are educated to at least university level, and approximately 50 percent of the workforce has second language skills.
The Coral Gables business community consists of a mix of local, national, and international firms that enjoy easy access to the US second-busiest international airport and to the business district in downtown Miami. Other key advantages of being based in this city include favorable tax rates and easy access to a talented local workforce and to large international markets.
Let Us Help You Find Workspace in Coral Gables
We would love to help you find the perfect workspace solution. Simply choose your favorites from the listings above or give us a call on 1800 038 940 and one of our Coral Gables experts will be happy to provide advice and search services at no cost.
In addition to executive office suites and commercial office space, we also able to help you find coworking and creative work spaces, hot desking, short term offices and virtual office solutions in other cities throughout Miami - Dade County and Florida. Contact us and we will do everything we can to help you find your perfect office space.
Featured Coral Gables Business Locations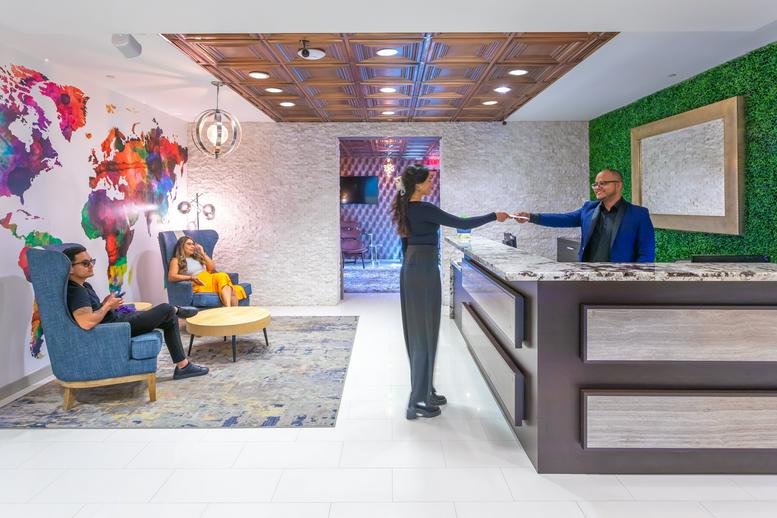 2525 Ponce De Leon Boulevard
Coral Gables Office Space
Incredible value. Prominent Location. Exceptional Service. Total Flexibility. Quality Design. Great Place to Work. Globally recognized for its cosmopolitan and affluent demographics, this centre is... Read More >>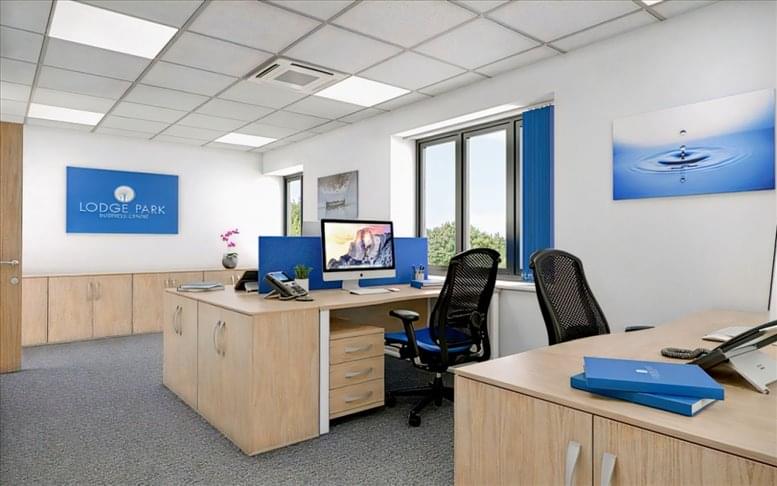 2332 Galiano Street
Coral Gables Office Space
Situated at the most prominent business junction in Coral Gables-Miracle Mile, this centre represents a world-class corporate address which offers business advantages virtually unmatched in the... Read More >>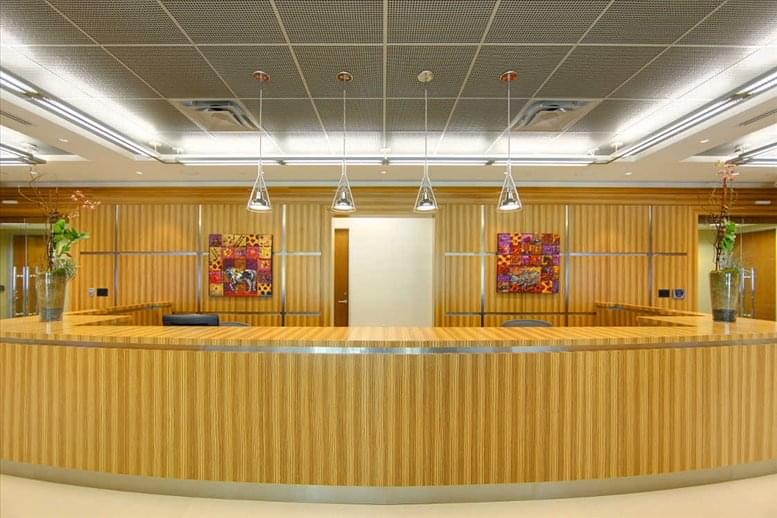 1600 Ponce De Leon Blvd
Coral Gables Office Space
These business suites have been designed to create an office with a variety of features that perfectly fit the needs of any type of business. At this business center you will be able to take care of... Read More >>