View listings for other types of office space in and around Tampa.
See more offices in and around Tampa.
Coworking Space Tampa FL
As one of the biggest cities in southern Florida, Tampa offers modern amenities and infrastructure along with a strong-performing economy. The city has made large population gains thanks to its low cost of living and low unemployment rates, which complement the attractive outdoor lifestyle that characterizes southern Florida and makes the area a good place to live and work.
Tampa is also attractive to business owners, and especially to those involved in high-growth industries like IT, legal, and financial services. Moreover, Tampa's emerging tech city status and recent improvements in connectivity between Tampa and the West Coast have been attracting investors and entrepreneurs to the Tampa Bay area since the early 2010s. These factors, coupled with the revitalization of the downtown area, have made the more attractive to startups and business owners looking to relocate and have access to quality office accommodation.
Flexible, Shared Workspace Tampa FL
Large-scale office market trends such as the preference for collaborative office space are reflected in the Tampa Bay market. The number of active enquiries for this type of space is on the rise, and coworking is increasingly being weighed as an alternative to traditional office space by corporates and other occupiers.
Other trends evident in the Tampa office market at large that are contributing to the rise of coworking include the transition from partitioned to open office space and from open space to collaborative space, and an interest in bringing in residential design and decor into commercial spaces to increase the well-being and enjoyment of the time spent in offices.
Growth has been especially notorious since 2016, when developers and landlords began to examine how shared creative offices could be incorporated into redevelopment projects. This coincided with the end of a dry spell in new office developments, which was followed by an office construction boom in the city's foremost business destinations.
New offices were built to accommodate the growing number of tech and creative businesses setting up in Tampa and the metropolitan area, but rising demand also brought about low availability and record-breaking rents, which are often key elements preceding the growth of coworking.
Where are the Coworking Spaces in Tampa?
Coworking hubs in Tampa are mostly clustered around Downtown and Westshore, and many are housed in prominent office buildings like Park Tower, SunTrust Financial Center, Rivergate Tower, and The Heights. Large areas of Downtown Tampa and the Channel District are undergoing redevelopment with the creation of mixed-use developments that feature collaborative office space as part of their commercial real estate offer.
For example, the Water Street project will include more than 2 million square feet of new offices, some of which will be based on the coworking model. Other popular locations for coworking hubs in Tampa include Hyde Park Village and Ybor City.
Who are Tampa's Coworking Space Operators?
Some of the most important coworking operators in Tampa include Regus, Industrious, and Quest Workspaces, which have multiple locations across the city, but there is also a selection of locally owned hubs, such as WaVe, Pipeline Workspaces, and Office Evolution.
What does Coworking in Tampa Cost?
Average costs vary depending on location and operator type, but generally speaking they are as follows:
Daily passes: $15 to $20 / person.
Floating desks or hot desks: monthly memberships average $100, although they can be found for substantially less (in the mid $70s) in suburban locations. At the same time, they can go up to $200 / month for round-the-clock access in some of the newest coworking hubs.
Fixed workstations range from $200 to $300 / month.
Private office space goes from $800 to $1,000 / for a 2-people office and goes up to $3,000 for a team of 5. Enterprise solutions are also available for small - medium sized teams.
Search for Tampa Coworking Space
Offices.net can help you find shared workspace throughout Tampa, Florida. If you don't see what you want above give us a call on 972-913-2742. Our office search service is free and our experts know the local market well. We look forward to helping you find the perfect coworking space in Tampa, FL.
Featured Tampa Business Locations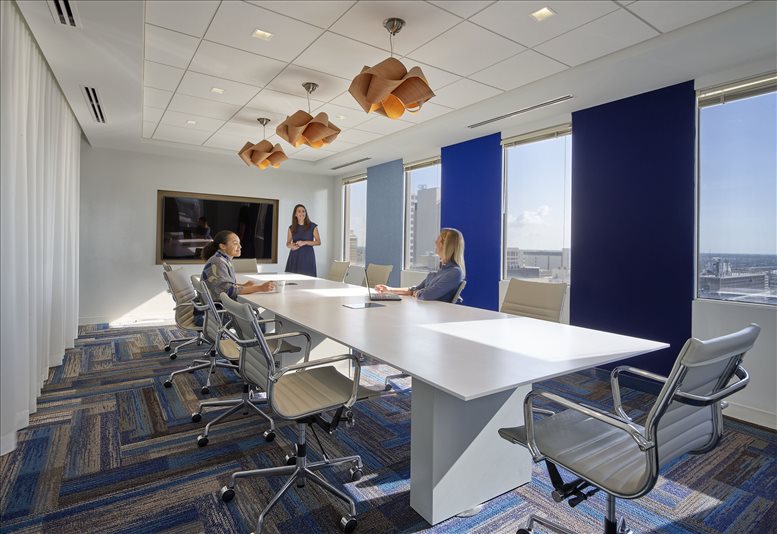 Park Tower
Tampa Office Space
This impressive business center enjoys a prime position in Downtown Tampa, providing a range of workspace solutions for up to 100 people, boasting incredible interior decor and state of the art... Read More >>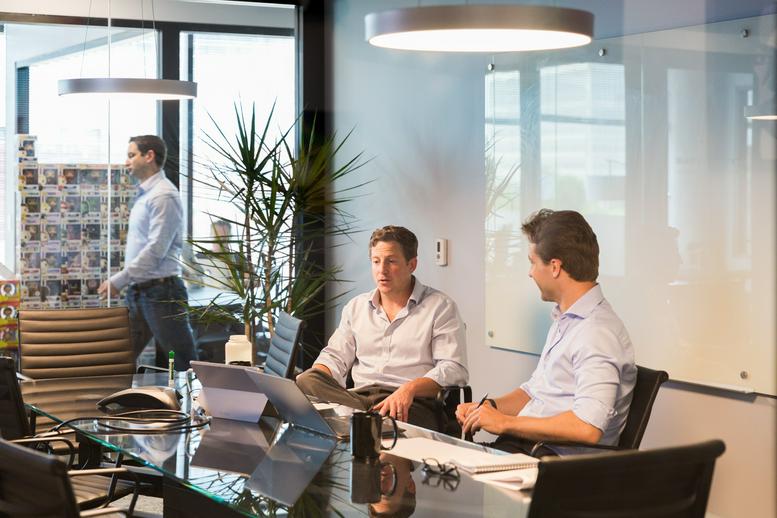 SunTrust Financial Centre
Tampa Office Space
A superb portfolio of premium office space options on flexible terms are available on the 33rd floor of this well located business center, offering amenity-rich workspace solutions to suit your... Read More >>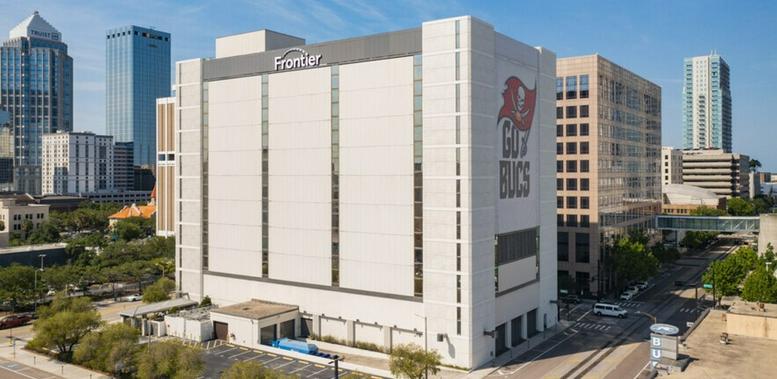 GTE Financial Building
Tampa Office Space
At this center, you will get the help to make your first (or next) $100K to create the life you want to live! The modern collaborative environment, furnished private offices, meeting rooms, and smart... Read More >>