1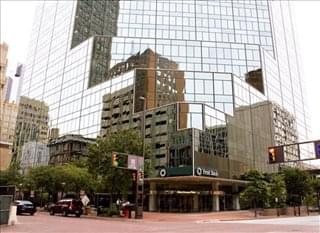 This center offers a prime location in the heart of downtown and home to the Petroleum Club. Available services include; VOIP telecommunications with personalized reception answering, high-speed Internet and conference room use at at locations all in Dallas, Ft. Worth and Austin. Additional available services include; faxing, copies, scanning, catering,... Read More >>
Serviced Offices - Call for latest price
Virtual - Call for latest price

This center offers a prime location in the heart of downtown and home to the Petroleum Club... Read More >>
---
2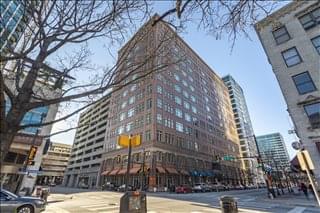 This state-of-the-art, 12-story red brick building offers flexible term fully furnished offices space with numerous amenities. Amenities include on-site security, Parking garages, a business lounge and meeting rooms. Making it ideal for nearly all businesses. Impress your clients as soon as they walk through the front door with a marble lined entrance lobby... Read More >>
Serviced Offices - Call for latest price
Coworking - Call for latest price
Virtual - Call for latest price

This state-of-the-art, 12-story red brick building offers flexible term fully furnished offices space with numerous amenities... Read More >>
Chase Bank Building, TX 76102
---
3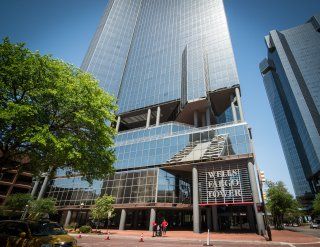 This center is situated in a distinctive pinwheel-shaped office tower that gives the building the benefit of prominence, as well as creating several corner offices. Many leading corporations, including a major national accounting firm, international and national oil & gas companies, law firms and financial services, call the tower – or the second, similar... Read More >>
Serviced Offices - Call for latest price

This center is situated in a distinctive pinwheel-shaped office tower that gives the building the benefit of prominence, as well as creating several corner offices... Read More >>
Wells Fargo Tower, TX 76102
---
4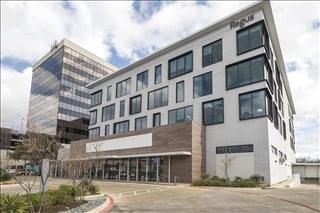 This office space is situated in an office tower that gives the building the benefit of prominence. Many leading corporations, including a major national accounting firm, international and national oil and gas companies, law firms and financial services, call the tower home. A big draw is the educated workforce, with nearby TCU offering business, technology... Read More >>
Serviced Offices - Call for latest price

This office space is situated in an office tower that gives the building the benefit of prominence... Read More >>
---
5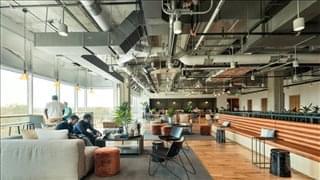 Looking for a space with all the flexibility you can imagine? This space has it. With a range of facilities, including unlimited coffee and fruit water, plus a vibrant selection of custom-designed lounge areas, this center is ideal if you're looking for somewhere to build your business empire. The on-site staff are available to cater to needs you didn't... Read More >>
Serviced Offices - Call for latest price
Coworking - Call for latest price

Looking for a space with all the flexibility you can imagine? This space has it... Read More >>
5039 Edwards Ranch Rd, TX 76107
---
6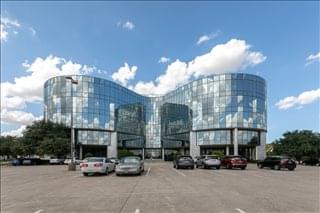 This center provides a professional and functional environment. Our unique floor plan offers a large selection of floor-to-ceiling windows, a large open reception area and a large exterior conference room. Read More >>
Serviced Offices - Call for latest price

This center provides a professional and functional environment... Read More >>
Western Insurance Building, TX 76112
---
7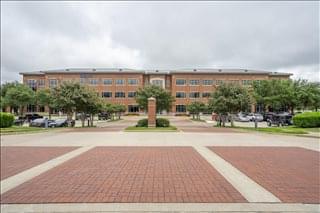 This business center occupies a three-story brick and cast stone Class A office building with a spacious two-story reception area. The business center is conveniently located on the north side of Fort Worth, the 16th largest city in the US, known for its dynamic and rapidly growing economy and prestigious list of Fortune 500 corporate citizens. Read More >>
Serviced Offices - Call for latest price

This business center occupies a three-story brick and cast stone Class A office building with a spacious two-story reception area... Read More >>
Mercantile Plaza, TX 76137
---
8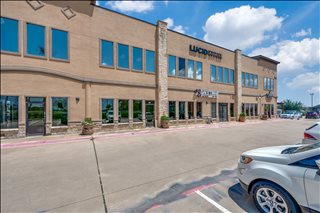 The center is located on the top floor of a mixed-use development located between I-35 and Denton Highway. The development offers ample surface parking as well as a dry cleaner, restaurants, salon, gym, and donut shop on the premises. The property is 5 minutes from Alliance Town Center, which has many options for dining, shopping, and entertainment. In this... Read More >>
Serviced from $495 per person per month
Virtual from $49

The center is located on the top floor of a mixed-use development located between I-35 and Denton Highway... Read More >>
9500 Ray White Rd, TX 76244
---
9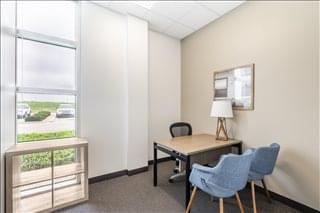 This business center offers fully furnished and equipped executive suites and open-plan office space. The center features so great onsite facilities including meeting rooms and a business lounge, perfect for team catch-ups. With such great workspace this center is perfect for professionals in nearly every industry from logistics to legal, financial and... Read More >>
Serviced Offices - Call for latest price

This business center offers fully furnished and equipped executive suites and open-plan office space... Read More >>
Hillwood Commons, TX 76177
---
10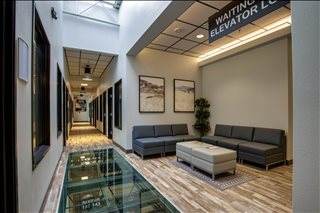 Located near the fast growing intersection of Davis Blvd. and N Tarrant Pkwy this brand new construction offers amenities at affordable rates. This space has got all your office needs covered: from single rooms to multiple suites and everything in between. They offer a wide variety of customizable suites that meet your office needs. All suites include high... Read More >>
Serviced from $4.5 per person per month
Leased from $6 per sq ft

Located near the fast growing intersection of Davis Blvd... Read More >>
8479 Davis Blvd, TX 76182
---
---
Expand search to view more listings in and around Fort Worth.
Fort Worth Shared Space & Executive Suites
We have 10 office buildings located in prime Fort Worth business positions, offering office suites in a range of sizes and configurations. With easy, short term and flexible contracts, you will have the benefit of a prestigious business address in Fort Worth, Texas including a wide range of support services and facilities, without the commitments of a conventional office space lease.
Fort Worth is the seventeenth largest city in the United States and the fifth largest in Texas. The city is part of the Dallas-Fort Worth-Arlington metropolitan area, which is home to more than 6.8 million people and is the sixth largest metro area in the country. Established in 1849 as a military outpost, the city continues to maintain its Western heritage with traditional architecture while also embracing modern design. The city is home to several universities, as well as the Texas A&M University School of Law and the University of North Texas Health Science Center. Recognised as one of the best places for business and careers by Forbes in 2013, several multinational corporations are based in the city including American Airlines, Bell Helicopter, Lockheed Martin, Radio Shack and others.
We provide businesses of all sizes with prime executive office suites and office space in Fort Worth, Texas on flexible rental agreements to suit your needs. With an exceptional range of business support services and amenities included, your business can be assured of an easy transition into its new Fort Worth premises.
A number of the office buildings provide a reception area, state-of-the-art print and scanning services, internet and network wiring, telecommunications set up, office administration, and furnishings. Additionally, many of the business centers also provide on site IT support, meeting rooms, video conferencing, all-hours access and other professional services and amenities.
Choose one of the offices for rent displayed above. The Fort Worth offices for rent on our website are situated in convenient business locations and are offered on flexible terms, allowing you to rent office space for the time period you need.
Haven't got time to search? Just contact us using the contact details above and we'll be happy to give you some options in and around Fort Worth.
Featured Fort Worth Business Locations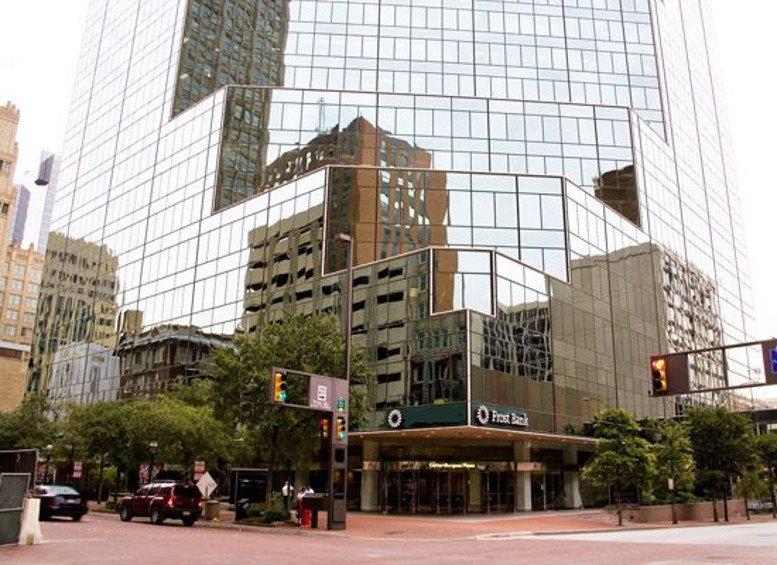 777 Main St
Fort Worth Office Space
This center offers a prime location in the heart of downtown and home to the Petroleum Club. Available services include; VOIP telecommunications with personalized reception answering, high-speed... Read More >>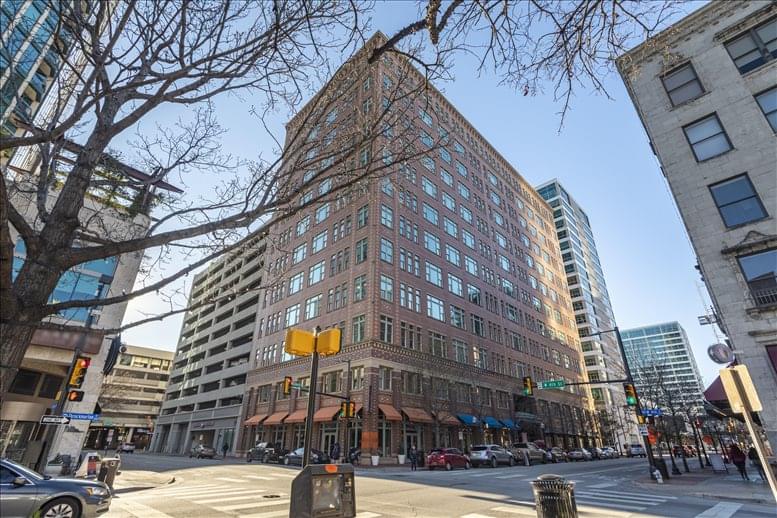 Chase Bank Building
Fort Worth Office Space
This state-of-the-art, 12-story red brick building offers flexible term fully furnished offices space with numerous amenities. Amenities include on-site security, Parking garages, a business lounge... Read More >>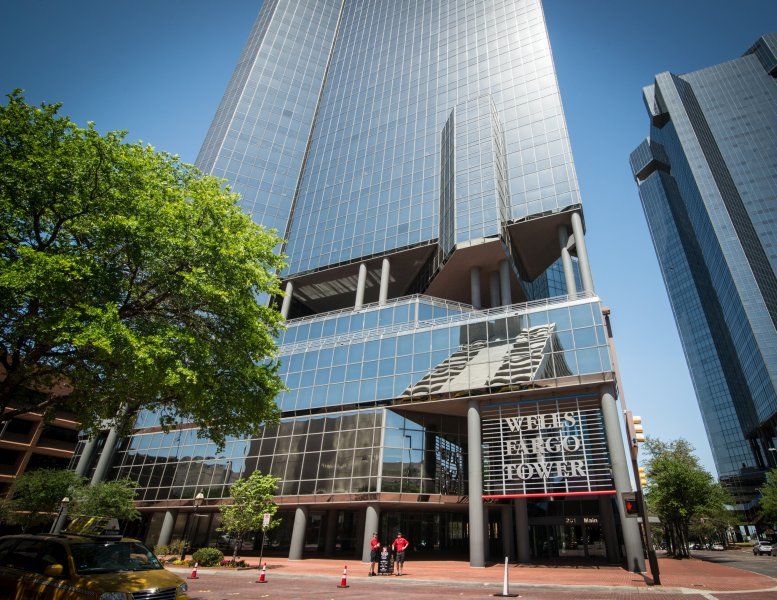 Wells Fargo Tower
Fort Worth Office Space
This center is situated in a distinctive pinwheel-shaped office tower that gives the building the benefit of prominence, as well as creating several corner offices. Many leading corporations,... Read More >>