1
Occupying the third floor, this center offers complete executive services and full amenities. Read More >>
Serviced from $695 per person per month

Occupying the third floor, this center offers complete executive services and full amenities... Read More >>
545 East John Carpenter Freeway, TX 75062
---
2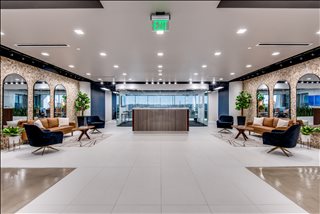 The center is a class A office complex located just off the Las Colinas Country Club Golf Course. This location boasts incredible views of the renowned golf course as well as a beautiful water feature behind the offices. In this space, you'll have access to five conference rooms, two large training rooms, video conference equipment, and a full kitchen -... Read More >>
Serviced from $395 per person per month
Virtual from $49

The center is a class A office complex located just off the Las Colinas Country Club Golf Course... Read More >>
320 Decker Drive, TX 75062
---
3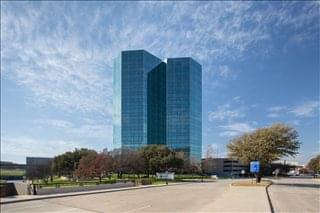 Center amenities include the most advanced business equipment and eight handsomely appointed meeting rooms which can accommodate from 4 to 40. Within the building there is a fitness center, deli, shoe shine, cleaners and ATM. Read More >>
Serviced Offices - Call for latest price

Center amenities include the most advanced business equipment and eight handsomely appointed meeting rooms which can accommodate from 4 to 40... Read More >>
222 West Las Colinas Boulevard, TX 75039
---
4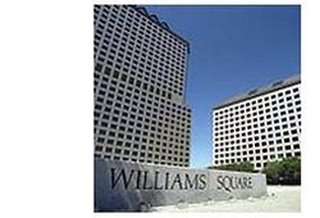 This center offers a range of amenities including the Mustang café for fine dining, La Cima Club-boasting beautiful panoramic views from the 26th floor, concierge, valet parking, a full-service deli and dry cleaning service. TEST Read More >>
Serviced Offices - Call for latest price

This center offers a range of amenities including the Mustang café for fine dining, La Cima Club-boasting beautiful panoramic views from the 26th floor, concierge, valet parking, a full-service deli and dry cleaning service... Read More >>
5215 North O'Connor Boulevard, TX 75039
---
5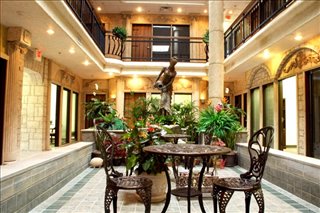 This office space has a contemporary finish with new grey flooring, multiple shades of fresh paint & new carpet the office areas. The front entrance is of a chic glass design and the space has a reception area where tenant clients and guests can report to. There are 10 large offices and five cubicle workspaces, also tenants have access to a large conference... Read More >>
Serviced Offices - Call for latest price
Leased - Call for latest price

This office space has a contemporary finish with new grey flooring, multiple shades of fresh paint & new carpet the office areas... Read More >>
1825 W. Walnut Hill Lane, TX 75038
---
6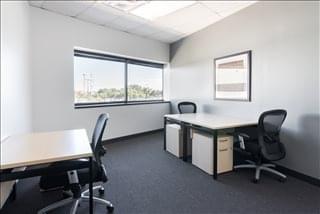 This center is located on the 2nd floor of the building and was recently remodelled. This prime business centre benefits from a number of high-quality services and facilities such as state-of-the-art Internet and network access, professional reception services, modern fully furnished offices and spacious meeting and conference rooms. Read More >>
Serviced Offices - Call for latest price

This center is located on the 2nd floor of the building and was recently remodelled... Read More >>
400 E. Royal Lane, TX 75039
---
7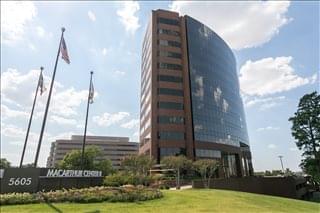 This contemporary business center is fully equipped to meet your work needs and offers views across North Dallas. On-site amenities include a deli, banking facilities, a cyber-café and secure underground parking. The center offers furnished executive suites and open-plan office space, all of which is available on flexible terms, with access to meeting... Read More >>
Serviced Offices - Call for latest price

This contemporary business center is fully equipped to meet your work needs and offers views across North Dallas... Read More >>
5605 North MacArthur Boulevard, TX 75038
---
8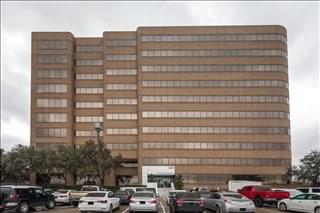 This center offers first-class executive suites in a very luxurious location. Offices are fully equipped with the latest technology and a range of professional services are available. A deli is conveniently located in the building. Read More >>
Serviced Offices - Call for latest price

This center offers first-class executive suites in a very luxurious location... Read More >>
1431 Greenway Drive, TX 75038
---
9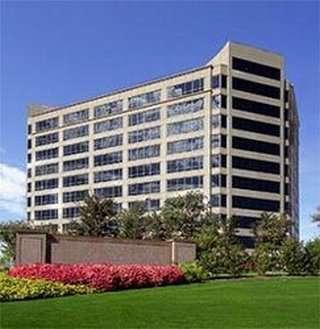 All of our virtual office locations in Texas are fully equipped with both large and small conference rooms, postal mailbox services, state-of-the-art follow-me communications and our professional remote receptionists. Read More >>
Serviced from $600 per person per month

All of our virtual office locations in Texas are fully equipped with both large and small conference rooms, postal mailbox services, state-of-the-art follow-me communications and our professional remote receptionists... Read More >>
6565 North MacArthur Blvd, TX 75039
---
---
Expand search to view more listings in and around Irving.
Irving Office Space Solutions
With 9 offices available in Irving immediately, Offices.net can help you get in to office space that is perfect for you. Our team has in-depth knowledge of the local office market which enables us to find the property you need from a broad selection of quality locations and office options. Many of our offices offer easy, short term and flexible rental agreements, so that your business can have the benefits of an extensive range of amenities and a prestigious business address in Irving.
Situated in Dallas County, Irving is the thirteenth most populous city in Texas with more than 216,000 people. Part of Dallas/Fort Worth International Airport is within the city, which is also home to the Irving Convention Center at Las Colinas. The diverse economic base is built on manufacturing, high technology, health care, financial, industrial, and other service-oriented businesses. Many major corporations have established headquarters in Irving, including ExxonMobil, Kimberly-Clark, La Quinta Inns and Suites, Michaels Stores, Nokia America, NEC Corporation of America, and others. The city also supports one of the highest concentrations of tech start-ups in the United States.
Regardless of the size of your company or what business requirements you have, we have an excellent selection of executive office suites to suit your needs in Irving, Texas. With flexible rental contracts and a range of professional business support services and facilities included, the above listed Irving office space is ready and available to suit you.
A number of the business centers come inclusive of a range of office services, with friendly reception staff, security and onsite IT personnel, WiFi and internet services. A number of the office buildings provide video conferencing facilities, conference rooms, and kitchens.
Click on one of the offices for lease shown on this page. The Irving executive office suites and offices for lease on our website are situated in convenient locations and are offered on flexible terms, allowing you to rent office space for as long as you need.
As well as the office space listed on this page, we also provide a wide range of executive office suites in prime business locations in other cities in Texas, available on flexible terms to suit your individual business needs.
Featured Irving Business Locations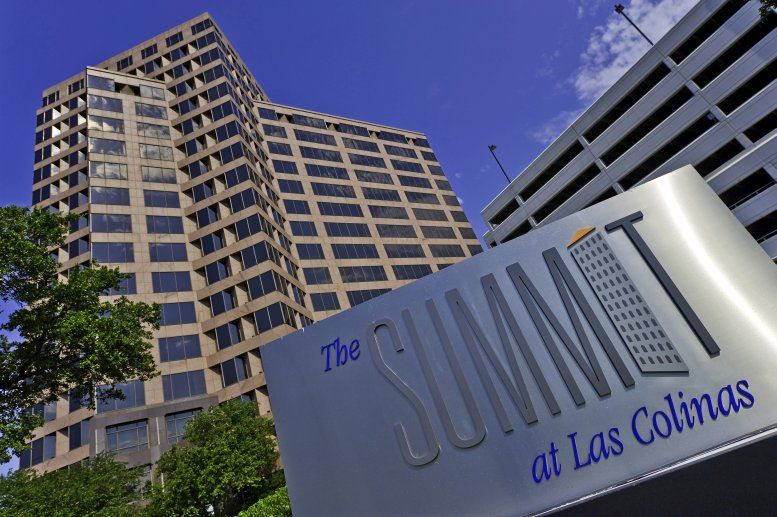 545 East John Carpenter Freeway
Irving Office Space
Occupying the third floor, this center offers complete executive services and full... Read More >>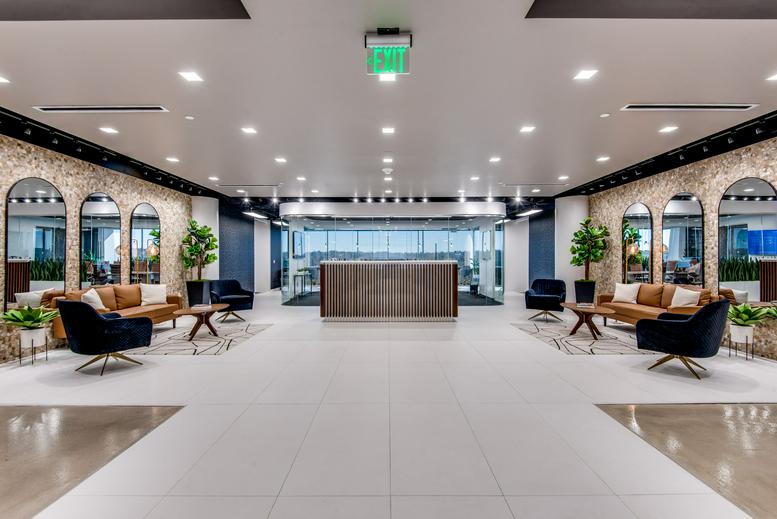 320 Decker Drive
Irving Office Space
The center is a class A office complex located just off the Las Colinas Country Club Golf Course. This location boasts incredible views of the renowned golf course as well as a beautiful water... Read More >>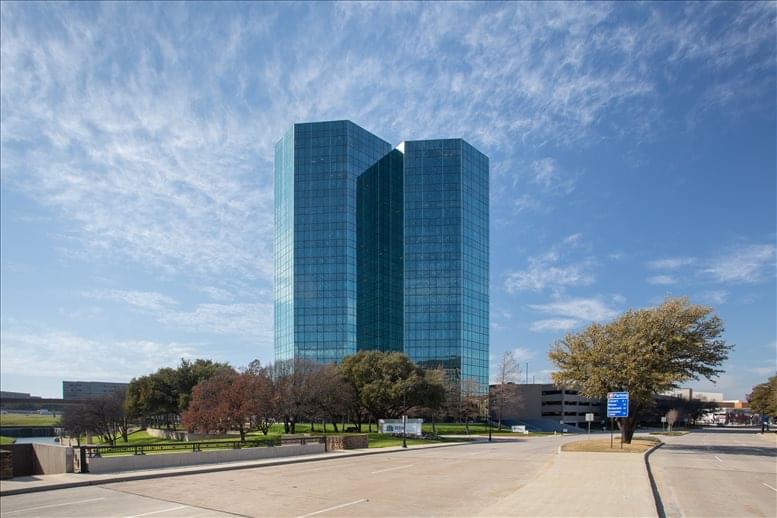 222 West Las Colinas Boulevard
Irving Office Space
Center amenities include the most advanced business equipment and eight handsomely appointed meeting rooms which can accommodate from 4 to 40. Within the building there is a fitness center, deli,... Read More >>