1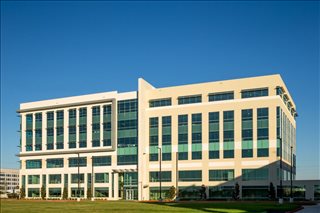 A beautiful recently constructed class-A building, located on I-10, the Katy Freeway, and 99, the Grand Parkway. This center and building with upscale finishes will make a great impression on your clients. Covered parking with sheltered building access means you're protected between your car and your desk from rain, wind, sleet and sun. The center team... Read More >>
Serviced Offices - Call for latest price
Coworking - Call for latest price
Virtual - Call for latest price

A beautiful recently constructed class-A building, located on I-10, the Katy Freeway, and 99, the Grand Parkway... Read More >>
24275 Katy Freeway, TX 77494
---
2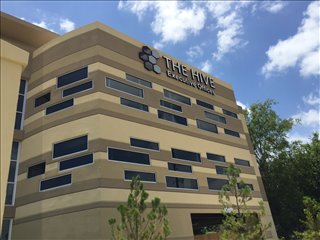 This workspace located in the heart of Katy offers both co-working and private offices. The offices are accessible 24/7 so is perfect for any kind of business with various working hours. There are also various sized conference rooms to book out whether your hosting a small business meeting or some light entertainment for clients this can be hosted with the... Read More >>
Serviced from $549 per person per month
Coworking from $99 per person per month
Virtual from $45

This workspace located in the heart of Katy offers both co-working and private offices... Read More >>
25807 Westheimer Parkway, TX 77494
---
3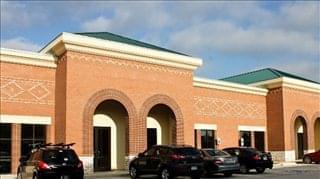 A brand-new single-story building completed in January 2011. All offices are fully furnished. There is free parking and a gourmet coffee bar on-site. Office suites range from 80 to 294 sq ft. We also offer a variety of Virtual Services. The centre offers on-site administrative assistance and offer exceptional customer service to you and your guests.... Read More >>
Serviced from $600 per person per month
Leased from $600 per sq ft

A brand-new single-story building completed in January 2011... Read More >>
24044 Cinco Village Center Blvd, TX 77494
---
4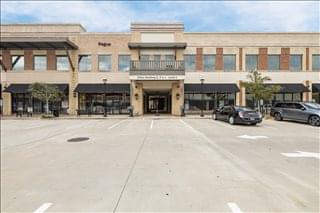 This business center is opening soon and will be a relaxed, welcoming place to do business in Katy, Texas. It's also a practical location near the Houston Energy Corridor, with diverse businesses including professional services and real estate on-site. The development is a popular destination, giving you a high-visibility presence as well as fast access... Read More >>
Serviced Offices - Call for latest price

This business center is opening soon and will be a relaxed, welcoming place to do business in Katy, Texas... Read More >>
2717 Commercial Center Blvd., TX 77494
---
5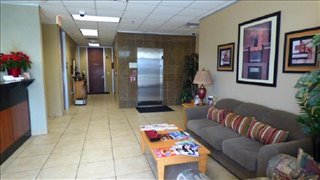 This Commerce Center is a freestanding two-story class A building in a gated business park one block north of I-10 between Fry and Westgreen. This space features both executive office and warehouse services. From Virtual Office and Virtual Warehousing to multiple office suites, it has the facilities and resources to meet the needs of growing companies.... Read More >>
Serviced from $495 per person per month

This Commerce Center is a freestanding two-story class A building in a gated business park one block north of I-10 between Fry and Westgreen... Read More >>
1773 Westborough Drive, TX 77449
---
6
This business center provides you with a state-of-the-art executive offices dedicated towards serving your long-term business needs. Apart from the well-designed executive suites and offices, the center offers a range of business support services to help manage your day-to-day operational needs. Read More >>
Serviced from $600 per person per month

This business center provides you with a state-of-the-art executive offices dedicated towards serving your long-term business needs... Read More >>
1804 Snake River Road, TX 77449
---
7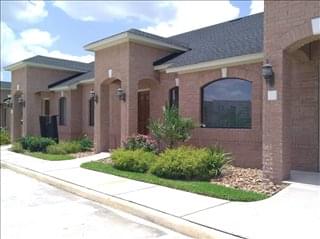 This new office building is in a quiet, professional business park. Offering a private intimate setting away from all the city noise and chaos. The center is elegant and luxurious as soon as you step in the door. The services provide you all the comfort of a traditional office at a fraction of the cost. This centre offer full-time executive suites, virtual... Read More >>
Serviced from $900 per person per month

This new office building is in a quiet, professional business park... Read More >>
1846 Snake River Road, TX 77449
---
---
Expand search to view more listings in and around Katy.
Katy Executive Offices & Coworking
We now have 7 offices located in ideal Katy business areas, offering office suites in a range of sizes and configurations. With short term and flexible rental agreements, you will have the benefit of a prestigious business address in Katy, Texas inclusive of a wide range of support services and facilities, without the commitments of a conventional office space lease.
Offices.net offers companies of any size a simple, quick and easy way to rent office space in Katy. Numerous office buildings we list have facilities like manned receptions, fast internet connectivity and telephone lines. This can help remove the usual time-consuming process involved in setting up an office, and let you focus on the things.
Many of the office buildings offer offices that are fully furnished and equipped, making setting up a very simple process. Some of the serviced offices can be configured to meet the particular needs of your company. Many office providers will tailor the space for you and allow you to decorate to give you more control over your work area and branding.
Choose any of the offices for rent shown on this page. All of the Katy offices for rent on this site are situated in convenient locations and are offered on flexible terms, allowing you to rent office space for whatever period you need.
As well as the office space listed on this page, Offices.net can also provide a wide selection of executive office suites in prime locations in other cities in Texas, available on flexible terms to suit your individual business needs.
Featured Katy Business Locations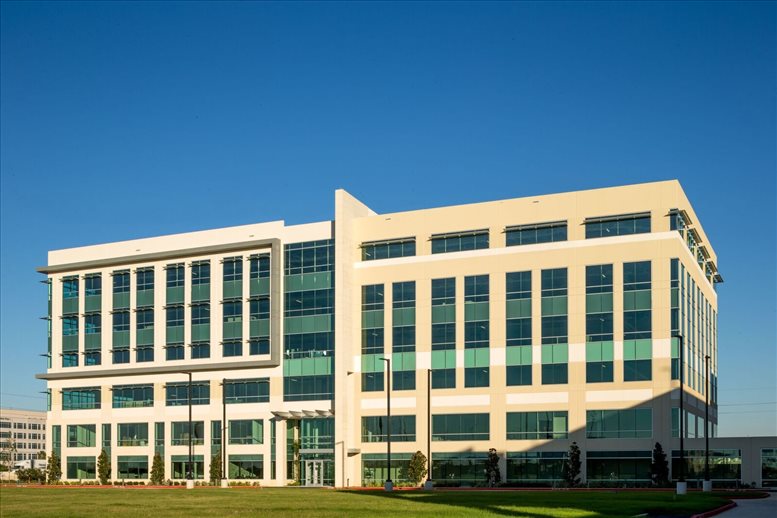 24275 Katy Freeway
Katy Office Space
A beautiful recently constructed class-A building, located on I-10, the Katy Freeway, and 99, the Grand Parkway. This center and building with upscale finishes will make a great impression on your... Read More >>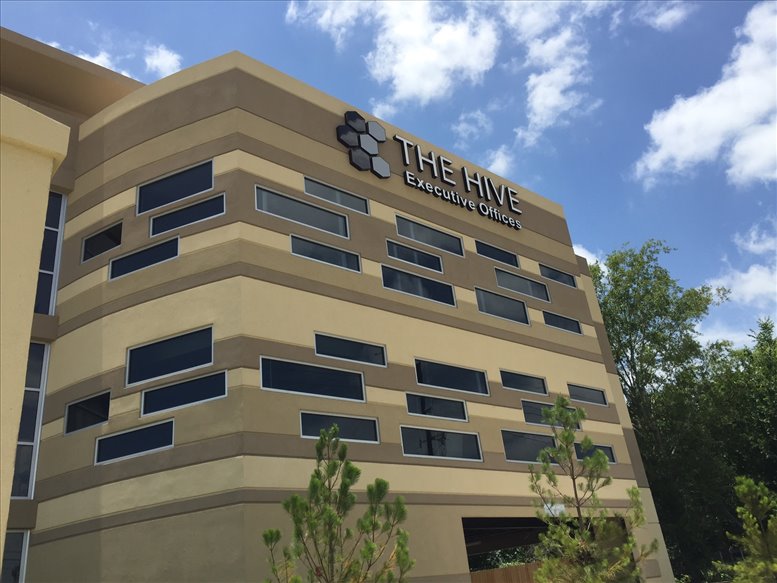 25807 Westheimer Parkway
Katy Office Space
This workspace located in the heart of Katy offers both co-working and private offices. The offices are accessible 24/7 so is perfect for any kind of business with various working hours. There are... Read More >>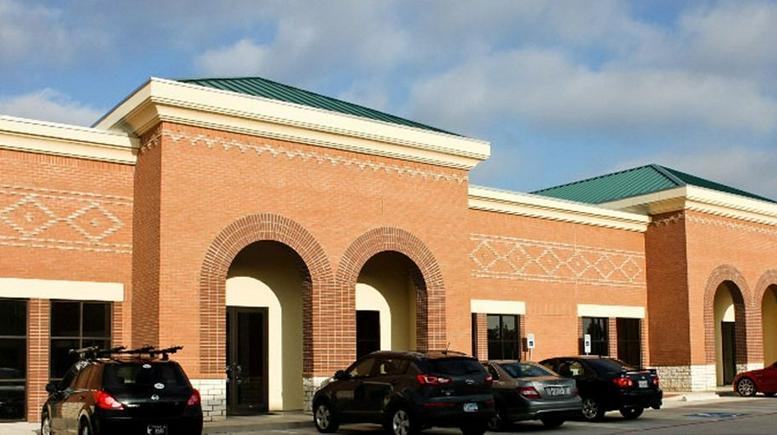 24044 Cinco Village Center Blvd
Katy Office Space
A brand-new single-story building completed in January 2011. All offices are fully furnished. There is free parking and a gourmet coffee bar on-site. Office suites range from 80 to 294 sq ft. We... Read More >>