1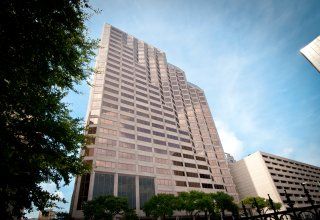 In the heart of downtown San Antonio, this 28-story business center soars over the central business district. As the district's largest office building, it makes a lasting impression and has earned an Energy Star for its efficiency. Inside, all the public areas boast Class A finishes. Read More >>
Serviced Offices - Call for latest price

In the heart of downtown San Antonio, this 28-story business center soars over the central business district... Read More >>
300 Convent Street, TX 78205
---
2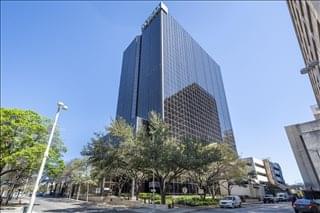 This is a fully serviced executive suite located in downtown San Antonio on the 14th floor of a "Class A" office tower. This brand new center offers fully furnished offices and virtual office solutions inlcuding a prestigious downtown address, state of the art conference facilities with flat-panel televisions for presentations, copy services, receptionist,... Read More >>
Serviced Offices - Call for latest price

This is a fully serviced executive suite located in downtown San Antonio on the 14th floor of a "Class A" office tower... Read More >>
700 N. St. Mary's, TX 78205
---
3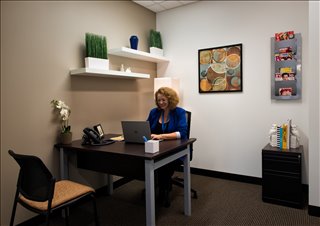 The flexible terms allows companies large or small to start up and establish your business locally, quickly and affordably. This center offers superb executive suites, office space, coworking areas and virtual office solutions, making it ideal no matter what your unique business needs. Impress you clients with the stunning views of the downtown skyline, the... Read More >>
Serviced Offices - Call for latest price
Coworking - Call for latest price
Virtual - Call for latest price

The flexible terms allows companies large or small to start up and establish your business locally, quickly and affordably... Read More >>
700 N St Mary's Street, TX 78205
---
4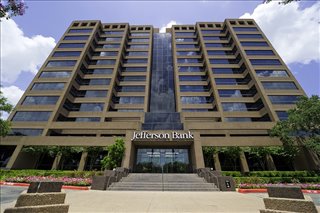 This business center offers flexible term fully furnished office space and executive suites in a professional and functional environment. Offering a number of high-quality facilities including meeting rooms, WiFi and telecoms services along with on-site support services to make sure your business runs smoothly. Read More >>
Serviced Offices - Call for latest price
Virtual - Call for latest price

This business center offers flexible term fully furnished office space and executive suites in a professional and functional environment... Read More >>
1100 NW Loop 410, TX 78213
---
5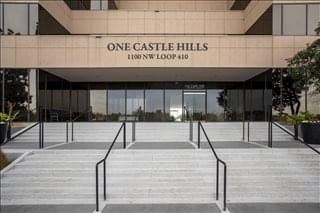 This center offers you a prestigious address for your business. Other amenities include free parking, building security and on-site management. Read More >>
Serviced from $600 per person per month

This center offers you a prestigious address for your business... Read More >>
1100 NW Loop 410, TX 78213
---
6
This center offers attractively appointed, fully serviced individual offices from 100 to 230 sq ft. Suites of two offices are also available. The total impression is professional, corporate and efficient. This prime business centre benefits from a number of high-quality services and facilities such as state-of-the-art Internet and network access,... Read More >>
Serviced Offices - Call for latest price

This center offers attractively appointed, fully serviced individual offices from 100 to 230 sq ft... Read More >>
1777 NE Loop 410, TX 78217
---
7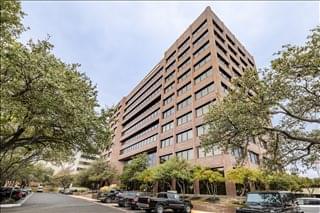 This modern building has a whole host of excellent amenities including secretarial services, car parking and high-speed Internet access. Read More >>
Serviced Offices - Call for latest price

This modern building has a whole host of excellent amenities including secretarial services, car parking and high-speed Internet access... Read More >>
9901 I.H. 10 West, TX 78230
---
8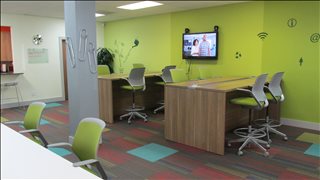 Whether you're an executive or a freelancer, this serviced office center allow you to adapt, thrive and succeed. This is a modern member-based business center with temporary or permanent facilities. It offers a social area, workstations, conference rooms with media display, private offices, sophisticated phone system and more. Members have access to... Read More >>
Serviced from $798 per person per month
Coworking from $98 per person per month

Whether you're an executive or a freelancer, this serviced office center allow you to adapt, thrive and succeed... Read More >>
5460 Babcock Road, TX 78240
---
9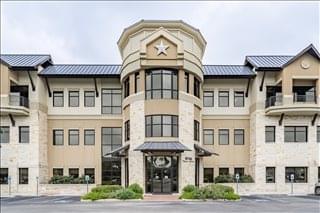 This three story,60,000 sq ft class-A center is only ten minutes from San Antonio International airport and provides easy access to a number of freeways, making it easy to get anywhere in the city in a short amount of time. Restaurants nearby include Kirby's Prime Steakhouse , Sushi Zushi of Stone Oak, Romeo's Italian Grill and Da Vinci Gelato & Café.... Read More >>
Serviced Offices - Call for latest price

This three story,60,000 sq ft class-A center is only ten minutes from San Antonio International airport and provides easy access to a number of freeways, making it easy to get anywhere in the city in a short amount of time... Read More >>
18756 Stone Oak Parkway, TX 78258
---
10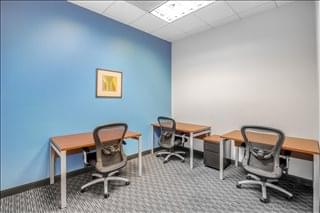 Situated in a prominent corner location, this business center in San Antonio occupies a low-rise building in a growing business area. The building enjoys plentiful light from its executive suites and other workspaces, and is neatly landscaped with ample parking. Read More >>
Serviced Offices - Call for latest price

Situated in a prominent corner location, this business center in San Antonio occupies a low-rise building in a growing business area... Read More >>
227 North Loop 1604 East, TX 78232
---
11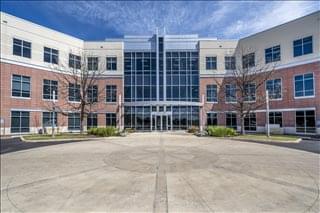 This fully furnished office space has a relaxed yet professional environment, with plenty of natural light from the floor-to-ceiling windows giving panoramic views of the surrounding area. With many high-quality facilities within the center on offer it is a great place to work. Including a business lounge, offering a place for casual meetings as well as... Read More >>
Serviced Offices - Call for latest price

This fully furnished office space has a relaxed yet professional environment, with plenty of natural light from the floor-to-ceiling windows giving panoramic views of the surrounding area... Read More >>
401 East Sonterra Boulevard, TX 78258
---
12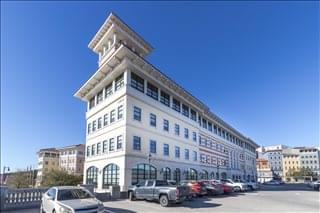 From its terracotta tile roofs to floors of marble and walls of natural shell, this business center exudes style. The Class A+ building is located on a prominent part of a 120-acre mixed development nestled among trees and offers floor-to-ceiling heights of 9 ft to 13 ft. Read More >>
Serviced Offices - Call for latest price

From its terracotta tile roofs to floors of marble and walls of natural shell, this business center exudes style... Read More >>
17806 Interstate Highway 10, TX 78257
---
13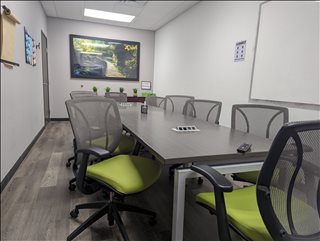 Whether you're an executive or a freelancer, this center puts you and your business in a place you can adapt, thrive, and succeed. There are nine private offices available, a conference room that can fit up to 15 people and a social area. This is a member-based business center with modern temporary or permanent facilities. It offers a sophisticated phone... Read More >>
Serviced from $898 per person per month
Coworking from $98 per person per month

Whether you're an executive or a freelancer, this center puts you and your business in a place you can adapt, thrive, and succeed... Read More >>
21750 Hardy Oak, TX 78258
---
---
Expand search to view more listings in and around San Antonio.
Rent Office Space in San Antonio
We have 13 of offices available in San Antonio. This prime office space is available right away, and offers flexible rental terms to suit your business and make the transition as easy as possible. The Offices.net service is designed to get you into the office space your business needs as quickly and simply as possible, and we will be happy to assist in any way.
With a population of over 1.4 million, San Antonio is the second most populous city in Texas and the seventh most populous in the United States. The city was named after Saint Anthony of Padua and is home to Spanish colonial missions, the Alamo, the River Walk, SeaWorld, and other top attractions. San Antonio is also where the South Texas Medical Center is located, which is the only medical research and care provider in South Texas. The diversified economy is based largely on financial services, government, health care, military, oil and gas, and tourism sectors. A larger number of call centres are found in San Antonio, as well as automobile manufacturing businesses. In 2013, San Antonio was ranked by Forbes as one of the best places for business and careers and one of the best job growth markets in the country. Local financial incentives, affordable land and utilities, world-class infrastructure, and a skilled workforce also make the city an attractive place to do business.
Offices.net is here to provide a wide range of competitively priced, professional, fully-equipped office space in San Antonio, Texas, on terms to suit your specific business' requirements. You will be spoilt for choice when it comes to impressive business facilities and professional support services in San Antonio. We work hard to ensure that the process is as simple as possible for the companies we assist.
Many of the office buildings provide manned reception, state-of-the-art print and scanning facilities, internet and network wiring, telecommunications set up, and furnishings. Some of the business centers also provide on site IT support, meeting rooms, 24 hour access and other professional services and amenities.
All you need to do is to select one of the offices to rent in San Antonio on this page. Every one of the offices boasts an ideal business position in San Antonio, with flexible terms to suit your exact business needs.
We also offer executive office suites, short-term and flexible office space for rent in other cities throughout Texas. Contact us and we will be happy to help you find your ideal office space.
Featured San Antonio Business Locations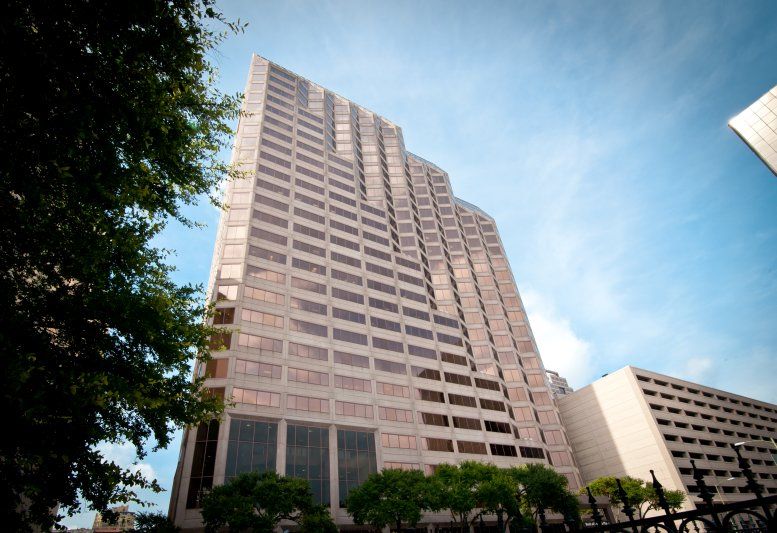 300 Convent Street
San Antonio Office Space
In the heart of downtown San Antonio, this 28-story business center soars over the central business district. As the district's largest office building, it makes a lasting impression and has earned... Read More >>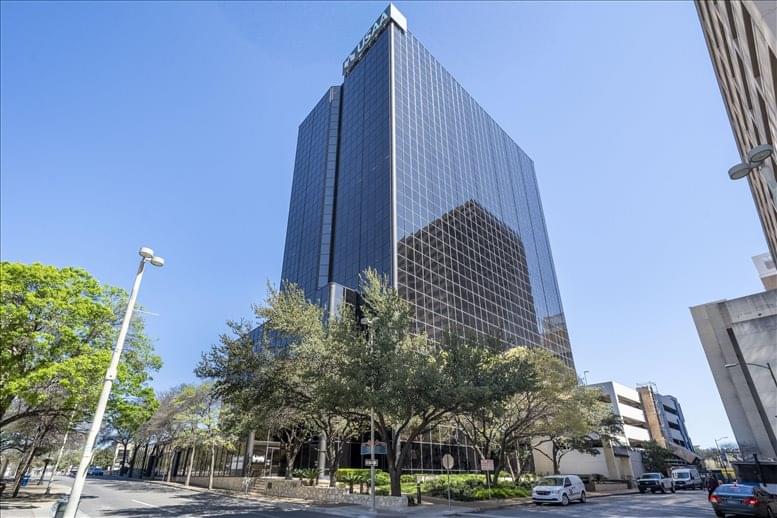 700 N. St. Mary's
San Antonio Office Space
This is a fully serviced executive suite located in downtown San Antonio on the 14th floor of a "Class A" office tower. This brand new center offers fully furnished offices and virtual office... Read More >>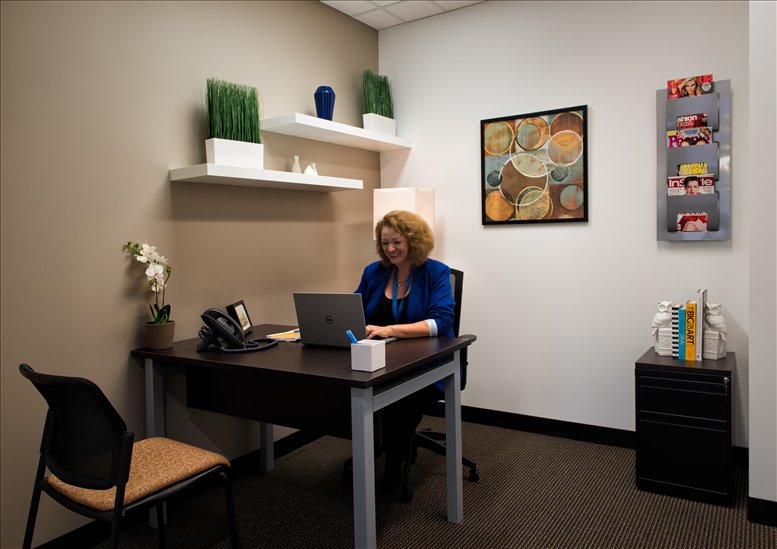 700 N St Mary's Street
San Antonio Office Space
The flexible terms allows companies large or small to start up and establish your business locally, quickly and affordably. This center offers superb executive suites, office space, coworking areas... Read More >>