Expand search to view more listings in and around Houston.
See more offices in and around Houston.
Flexible Offices for Rent in Houston
We would love to help you find your perfect office space for lease in Houston, TX. All you need to do is to choose from temporary office space & shared spaces displayed above. All of the Houston office space we feature is fully furnished, wired and equipped, ready for you to move in and get to work.
Why Companies Choose Houston Office Spaces
With a population of over 2 million people, Houston is the largest and most populated city in the southern United States. Considered a global city, Houston, TX, ranks high in quality of life and boasts attractive economic prospects.
Major Industries: Oil and transportation were behind Houston's economic expansion, but eventually the local industry base was transformed to accommodate the needs of a growing population. Like other major cities in the Sun Belt area, Houston has experienced a rapid expansion of the science, tech, and manufacturing sectors and is particularly strong in biotech and life sciences.
Support & Incentives for Business Owners: There are more than twenty Fortune 500 companies headquartered in Houston, TX, but the city also shows strong support and has a solid infrastructure base for independent ventures, small, and medium-sized businesses. The number of small businesses is estimated at more than 100,000, and opportunities for new ventures exist thanks to mix of state and local incentives.
Houston Commercial Real Estate | Office Space in Houston TX
With almost 200 million square feet of office space, Houston is the 5th largest office market in the United States with 38 million square feet in the CBD alone.
Popular Office Locations in Houston: Houston's primary office space sub-markets include:
Central Business District
West Loop
Galleria
Katy Freeway
Westheimer / Gessner
North Belt
Southwest Houston
Fort Bend
Richmond / Buffalo Speedway
Houston Office Space Rental Costs: Class A office rental costs are just under $30 / sq ft / year, and asking rents for Class B offices average $25 / sq ft / year. Office rental costs are at their highest in the CBD, Richmond, Buffalo, Galleria, Montrose, and Woodlands / Conroe, whereas the most affordable offices are in NASA Parkway/ Clear Lake, Richmond / Fountainview, Southwest Freeway / Hillcroft, and the eastern / north eastern suburbs.
Houston Office Space Availability: The markets with the highest availability rates are North Belt, FM 1960, Katy Freeway, Westheimer / Gessner, and NASA Parkway / Clear Lake. In the short / medium term, more options are to become available as new construction is planned in Sugar Land, the I-10 Corridor, and Webster.
The Houston office space market is generally described as being overbuilt, and this is reflected in high vacancy rates that average 20 percent. Market indicators are strongly linked to the performance of the city's oil and gas sector, as energy companies are the main occupiers in the city. Medical center offices make up an important part of the overall market, given the dynamism of local healthcare sector.
Executive Suites and Shared Office Space Rental Houston TX
Our goal is to provide your company with furnished and equipped shared space, professional temporary office space and turnkey executive office suites for rent in Houston, Texas. With a fantastic selection of facilities and support services available, and flexible rental contracts, you will be assured of an easy move to your new Houston office space.
To help you find the perfect location for your next office or cowork space for rent, Offices.net offers an overview of facilities, pricing, location and photos. Add your favorite executive, shared or temporary office spaces in Houston to the form or give us a call on 972-913-2742.
Executive, Shared & Temporary Office Space Houston
In addition to being fully furnished and wired, most of the commercial space, business centers, cowork hubs and office parks listed on Offices.net offer a wide range of professional support services, high tech amenities and modern facilities to their tenants such as onsite parking, 24hour access, business lounge areas, meeting room facilities, and much more.
Unless otherwise stated on the listings, the currently available Houston office spaces are offered on temporary, flexible agreements (from as little as one day), at great rental rates. Most of our Houston workspaces offer affordable office space with easy access to public transit options or major road networks.
Rent Office Space Houston, Texas
Many of the executive suites and flexible office spaces are located in West Loop, Greenspoint, Westchase, North Houston and other prime locations in and around Houston, TX. With space available in the Energy Corridor, near the George Bush Intercontinental Airport, Upper Kirby, Allen Parkway, Southwest Houston and more - we would love to help you discover fantastic office spaces in Houston. We also have executive office suites, shared, and temporary office space for rent in other prime business locations throughout Texas. Use the inquiry form or give us a call on 972-913-2742
Office Space for Rent in Houston, Texas
There are 93 office buildings and commercial real estate spaces available for rent in Houston including:
| | |
| --- | --- |
| Lyric Tower, 440 Louisiana St | Coworking Spaces, Serviced Offices, Virtual Office |
| 717 Texas Ave | Serviced Offices |
| Scanlan Building, 405 Main St | Coworking Spaces, Serviced Offices |
| North Tower Pennzoil Place, 700 Milam St | Serviced Offices |
| 720 Rusk St, Theater District | Serviced Offices |
| 1000 Main Street, Suite 2300 | Coworking Spaces, Serviced Offices, Virtual Office |
| Downtown Greenstreet, 1201 Fannin Street | Coworking spaces, Serviced Offices, Virtual Office |
| 1517 San Jacinto St, Downtown Houston | Workshop and Industrial Units, Serviced Offices |
| 1923 Washington Ave | Coworking Spaces, Serviced Offices |
Offices.net is here to help
Rent Office Space Houston, Texas
Many of the executive suites and flexible office spaces are located in West Loop, Greenspoint, Westchase, North Houston and other prime locations in and around Houston, TX. With space available in the Energy Corridor, near the George Bush Intercontinental Airport, Upper Kirby, Allen Parkway, Southwest Houston and more - we would love to help you discover fantastic office spaces in Houston. We also have executive office suites, shared, and temporary office space for rent in other prime business locations throughout Texas. Use the inquiry form or give us a call on 972-913-2742
Featured Houston Business Locations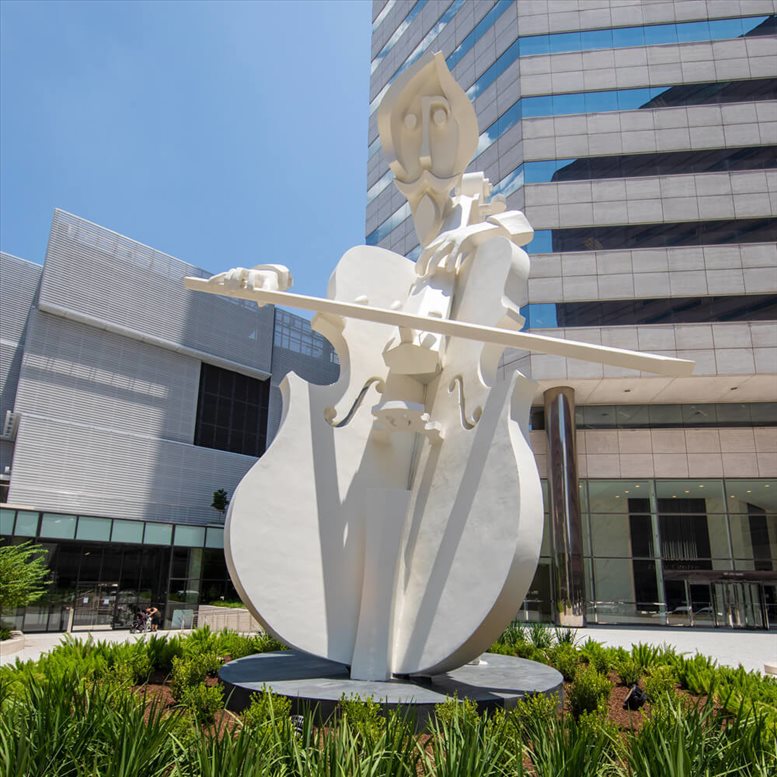 Lyric Tower
Houston Office Space
440 Louisiana St, known as Lyric Tower, is a luxury 26-story office building in the Theatre District of downtown Houston. Executive style office space is available in the Lyric Business Centre,... Read More >>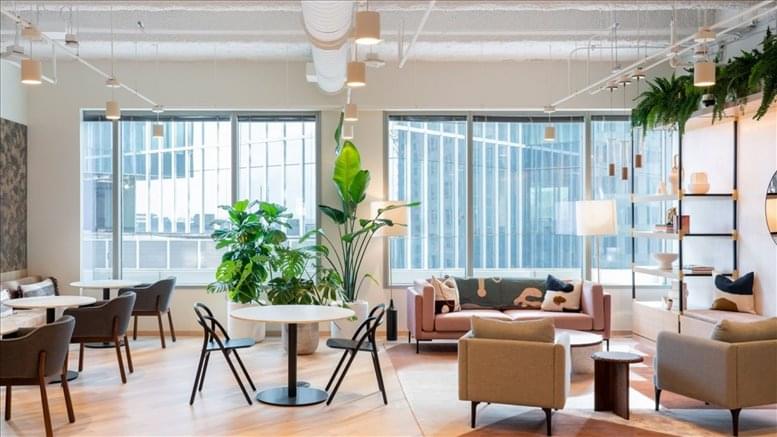 717 Texas Ave
Houston Office Space
With exceptional service and agile spaces in the best locations, The Square is the premier solution for flexible workspace needs. The workspace is designed to support teams of any size from... Read More >>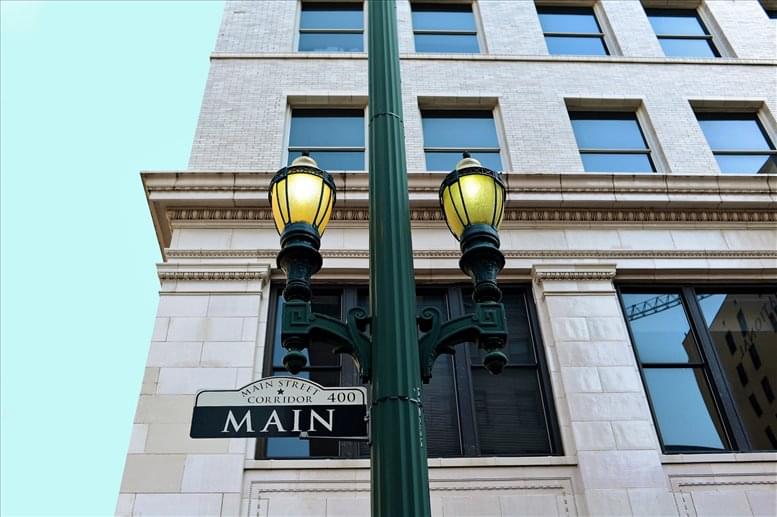 Scanlan Building
Houston Office Space
The Scanlan building, located at 405 Main St in Houston, is an iconic 11 floor office building based at the site of the first official White House of the Republic of Texas. This business centre... Read More >>